I made this simple Weekly Homeschool Tracker to help myself keep track of all the things my kids are learning during the week, even the stuff I don't normally see as "school work".
Tracking our weeks this way works well for me and helps tremendously when it comes to our homeschool reports I have to write up at the end of the year.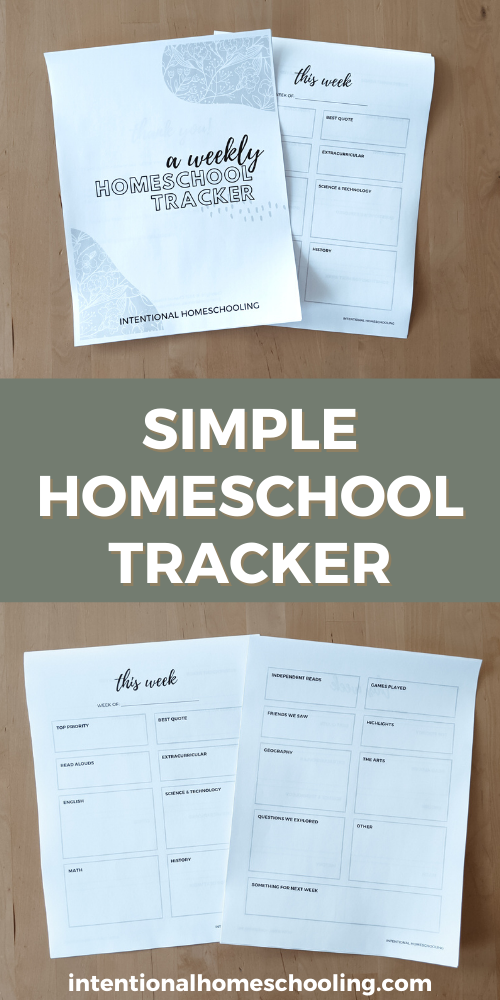 You can grab the Weekly Homeschool Tracker here.