Bird Watching Journal – A Printable Nature Study Journal
Every spring I get really excited about birds.
I never realize how many birds have migrated and left us until they start to come back.
Hearing and seeing the different kinds of birds return is a sign that spring is really here. It's the feeling of anticipation for the warmer days to come.
In the last couple of years I have made a point of paying attention to the birds that I see and trying to figure out what kinds of birds they are.
To be honest, growing up my parents used to have a bird identifying book by the back deck door (along with a pair of binoculars) and I thought they were crazy.
Now I've be come that person. (Actually, I don't have the binoculars yet, but I'm thinking about it!)
I love trying to identify the birds that we see at the pond by our home, the birds that frequent our bird feeders and the ones that I enviously watch in my neighbor's more bird-friendly backyard.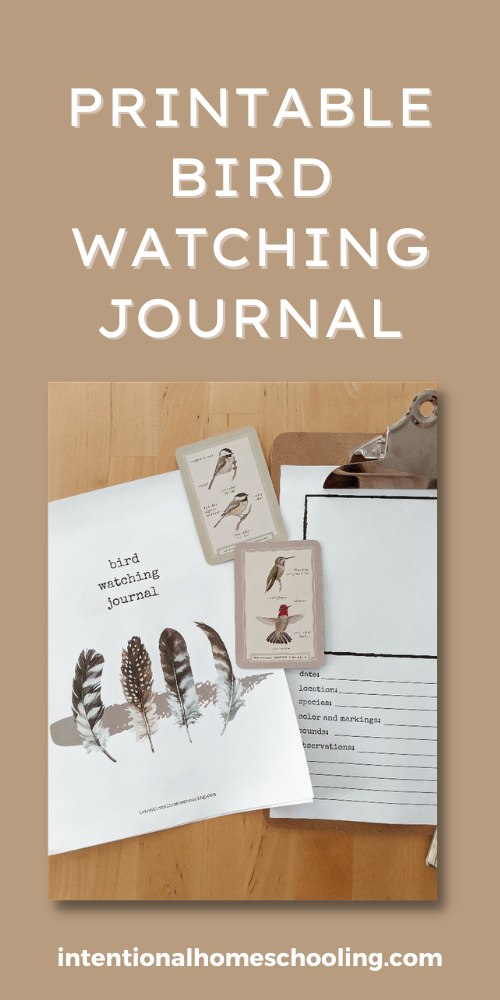 This year I decided to make my bird watching an official thing and drag the kids along.
And by official thing, I mean keep track in a bird journal.
So I spent a bit of time making us each printable bird watching journals and I knew if I was going through the work of making them for us, I wanted to share them!
The journals are currently available for free but I am working on putting together a printable shop again and so they will eventually go up in there. But I can guarantee they will be free for at least a week.
I made a few different cover options so we could tell ours apart and each have one that appeals to us: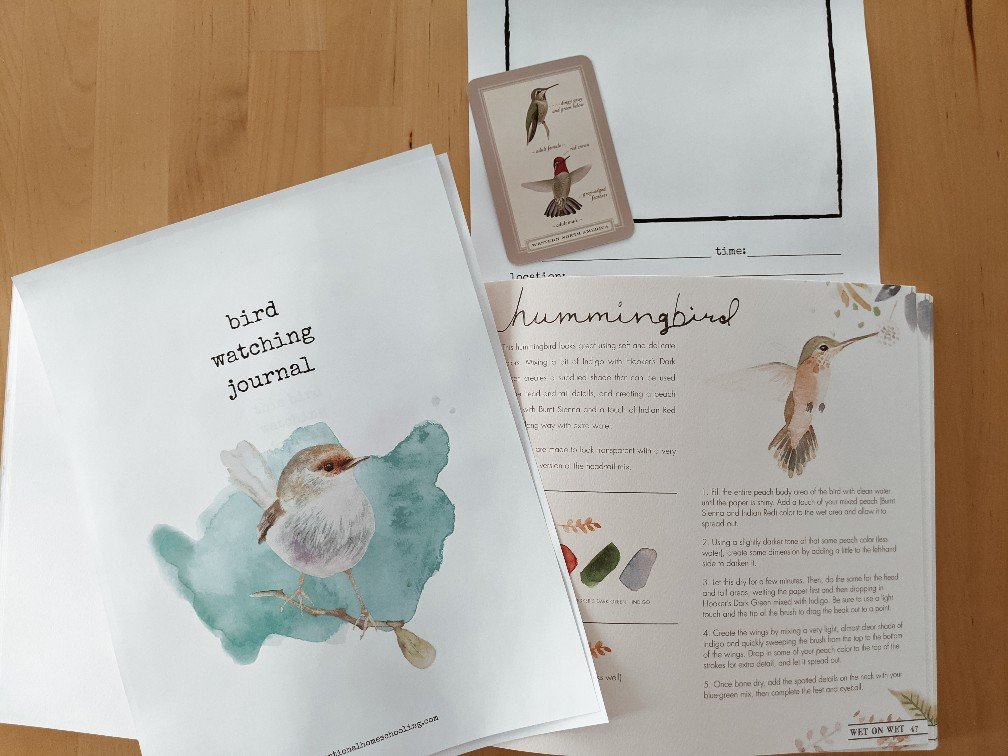 a little birdie cover – my son chose this one!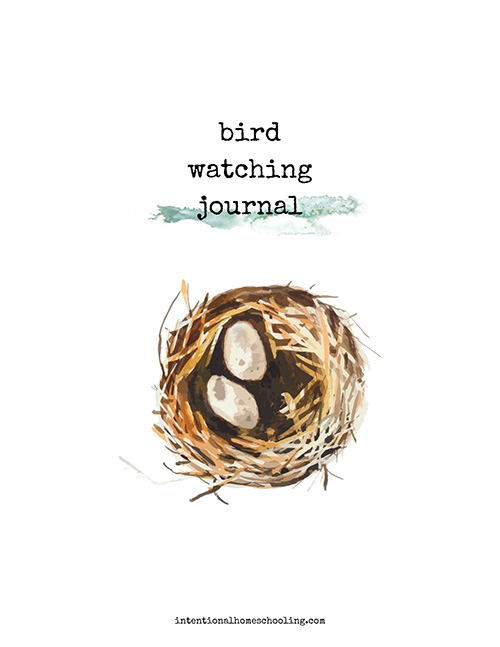 nesting cover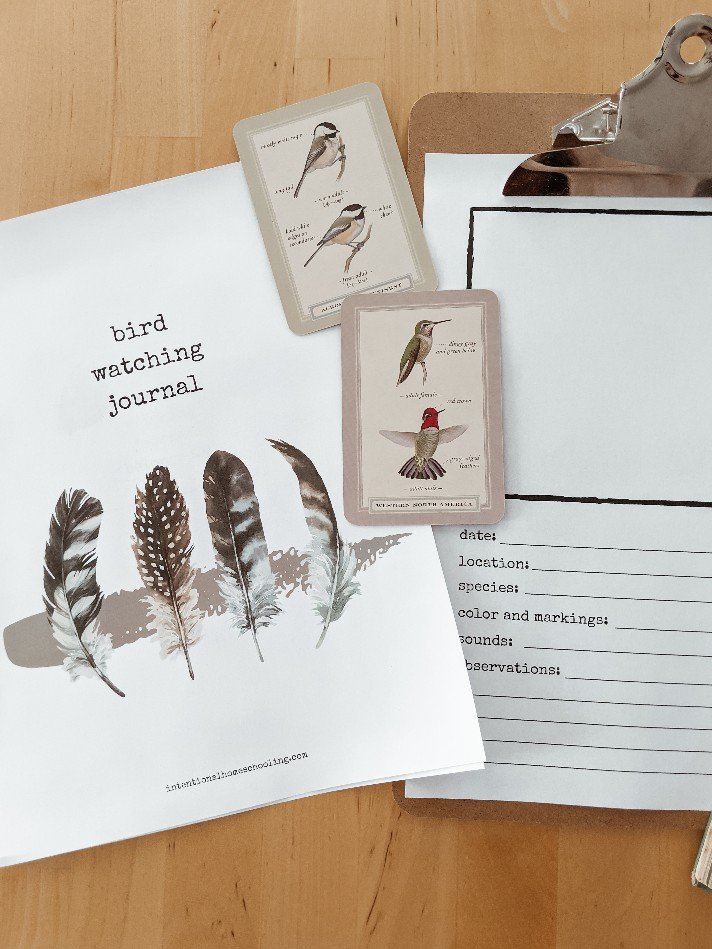 feathers cover – this is mine!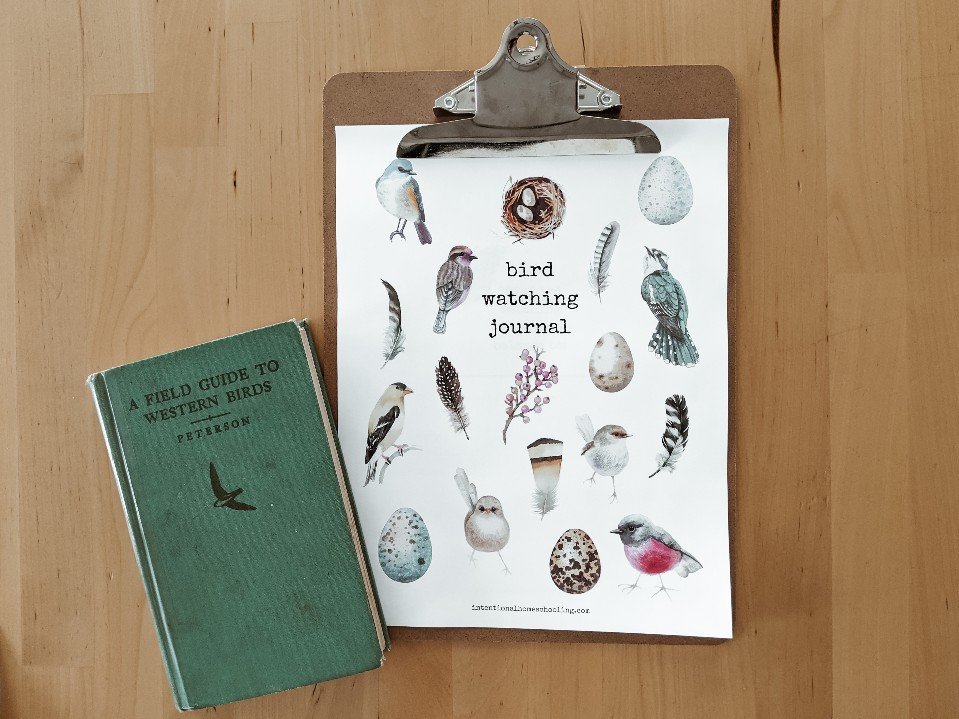 all the birds cover – this one is the one my daughter chose
My plan is for us to keep these in a binder but to go on regular bird watching "expeditions" (honestly, some days this may mean looking outside the window or hanging out in our backyard, while other days it will more of an outing).
When we go out to do some bird watching we'll just take a sheet or two on a clipboard for ease of use. Though another good option would be to get them printed and bound.
If you use one of the bird watching journals I would love for you to tag me over on Instagram – @intentionalhomeschooling so I can see all the birds you have observed.
Like I said, they will be free for a limited time but will soon be going up in my shop. If you want more free printables be sure to sign up for my newsletter, I will occasionally be having more freebies and my subscribers will be the first to know about them!