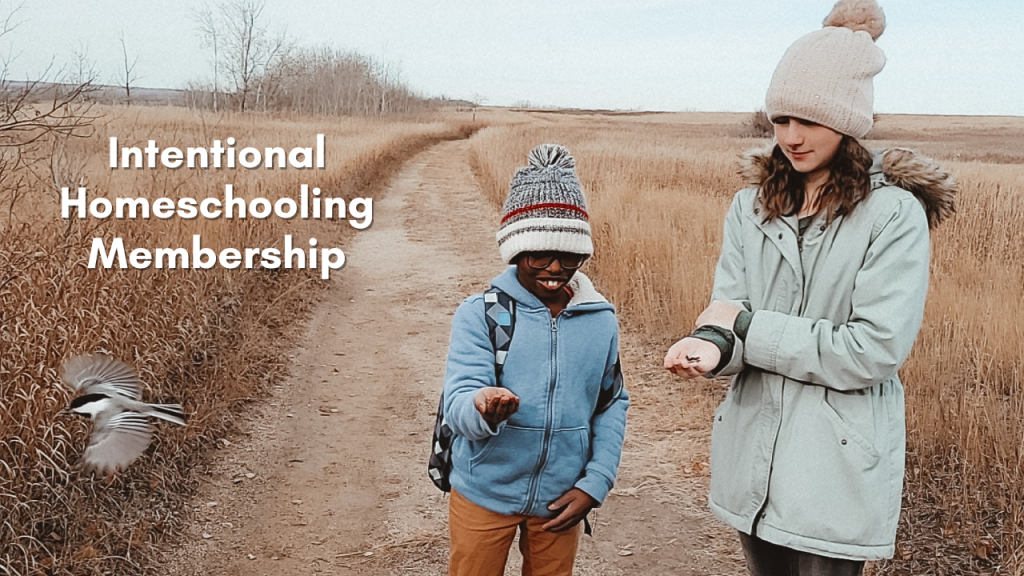 If you:

* want to give your kids the best education but don't have a large budget to do so
* could use some homeschool encouragement each month
* want one place to access lots of resources

The Intentional Homeschooling Membership is for you!

When you sign up you will receive: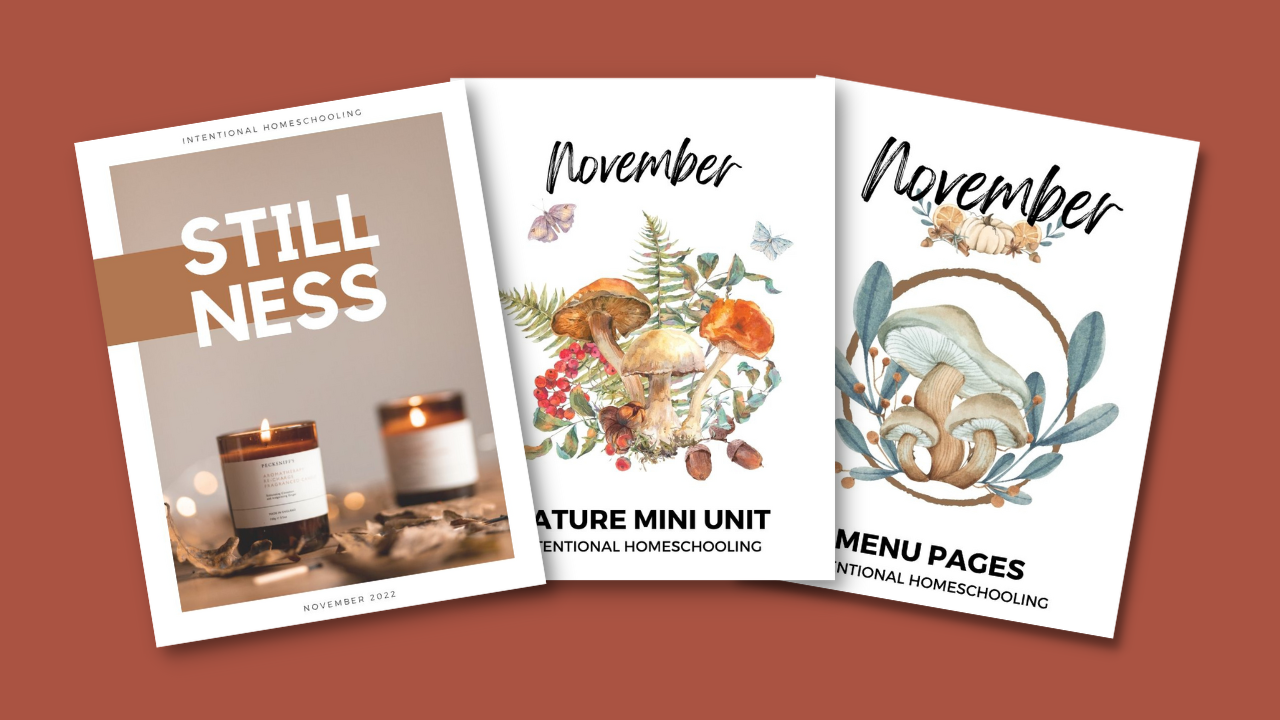 * FREE digital products each month
* a $50 shop gift card**
* the opportunity to be matched with a pen pal
* access to exclusive giveaways, behind the scenes, videos and more!

** for those who sign up by December 31st, 2022
Here's what's waiting for you:
* welcome video
* information on how to get your $50 gift card
* Stillness: a holiday mini magazine
* November Menu Pages
* December Menu Pages
* November Nature Mini Unit
* A Weekly Homeschool Tracker
* Kids Gratitude Journal
* The Hobbit Novel Unit Study
* Christmas Themed Snail Mail Printables
* optional pen pal sign up
* a bookmark giveaway!