The Intentional Homeschooling Curriculum is now available!
We have been working hard the last while to get the Intentional Homeschooling Curriculum all polished and ready to go and I am excited to announce that it is finally here!
This curriculum and the units and other products included are what we use in our own homeschool and we are excited to be able to share it and our relaxed homeschooling method with others!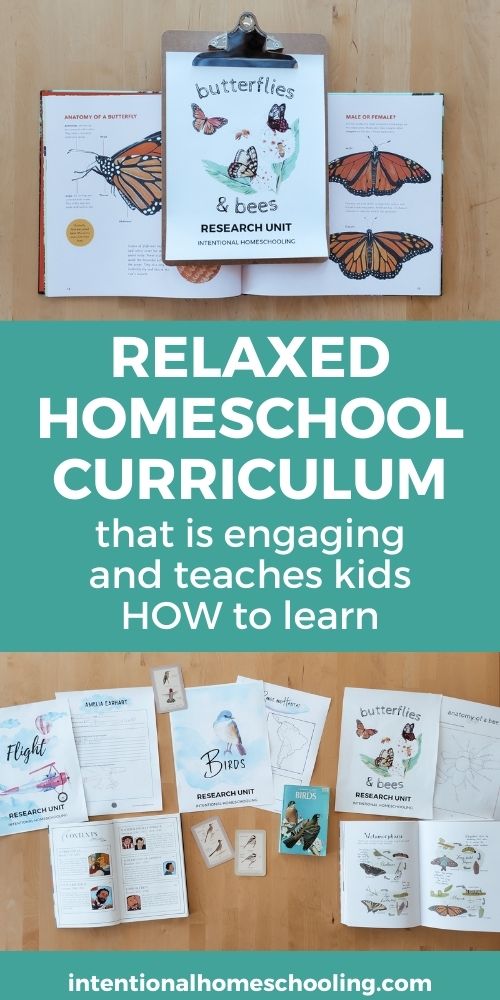 The curriculum includes:
Twelve Research Units (for grades one through eight) covering the topics:
Birds
Butterflies & Bees
Emperors, Kings & Queens
England
Explorers
Flight
Forests
Inventors
Mammals
Mongolia & Nepal
Solar System
South Africa & Lesotho
These research units cover a variety of subjects including:
art
geography
health
history
language arts
science
social studies
and more
Six Supplemental Resources:
Copywork Journal
Creative Drawing Journal
Creative Writing Journal
Mother Culture Journal
Poetry Journal
Research Journal
Primary Journals (for ages three to five) in the same themes as the Research Units that cover pre-writing skills such as:
letters
numbers
tracing
shapes
scissor skills
coloring
mazes
dot-to-dot
and more!
See inside the curriculum here: