Titanic Books & Resource Recommendations
The sinking of the Titanic has always been one of those historical events I've been fascinated with but I've never really paid much attention to the anniversary.
This year that's different.
I think it all started with the fact that Jennifer A. Nielsen's book Iceberg came out in March and it just sparked something in me.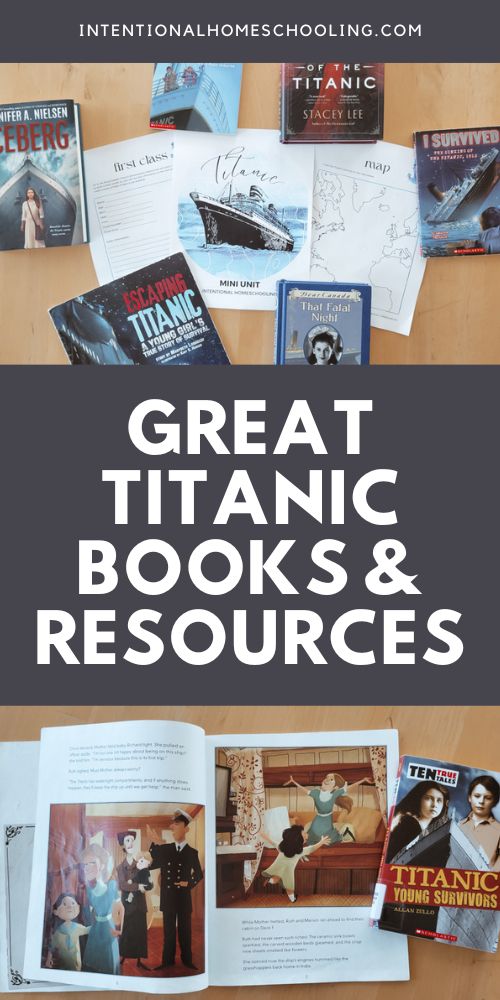 I knew this year I wanted to dive into learning about the Titanic around this time of year.
Thankfully my daughter is also really into the Titanic so it's been an easy jump from "this is something I want to learn about" to "this is something we will learn about in our homeschool", as interest-led learning usually is.
So, I've got some great resources and books to recommend today and a few books that I want to read so they aren't exactly recommendations but ones I'm hopeful about.
Let's get started!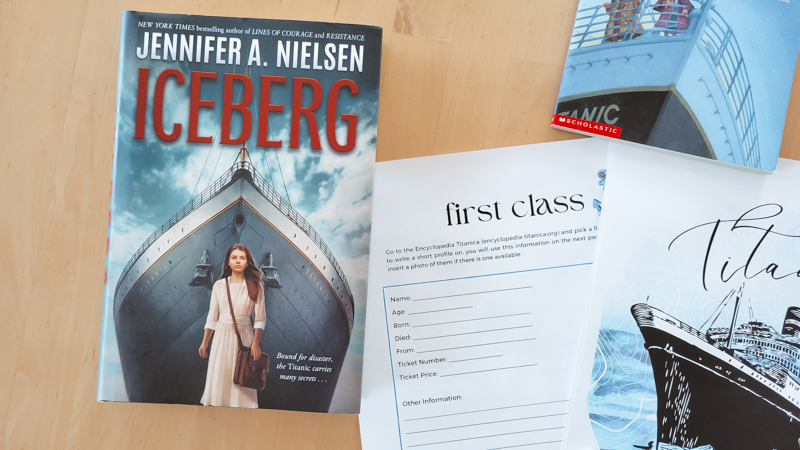 TITANIC RESOURCES
Here are a few great Titanic resources you'll want to check out:
Titanic Mini Unit – because of my daughter's interest in the Titanic I created a mini unit for us to use in our homeschool. She thrives with learning this way. You can purchase the unit in my shop or get it for free as part of the Intentional Homeschooling Membership.
Encyclopedia Titanica – this website is so interesting and useful, it has a passenger list from the ship and even lets you know if the person survived and as much as they know about them!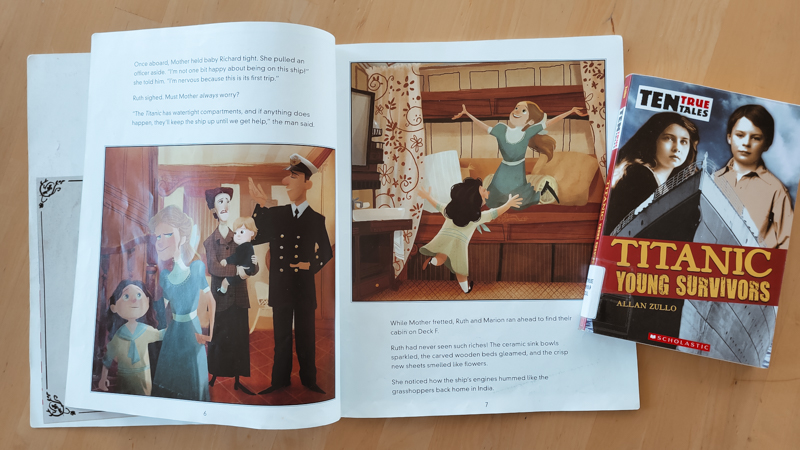 TITANIC BOOKS
Here are a few books about the Titanic I would recommend:
Escaping the Titanic – this is a picture book that tells the story of a 12-year-old girl who survived the sinking.
Titanic Young Survivors – my daughter appreciated these stories of survivors, the same girl from Escaping the Titanic is in here as well.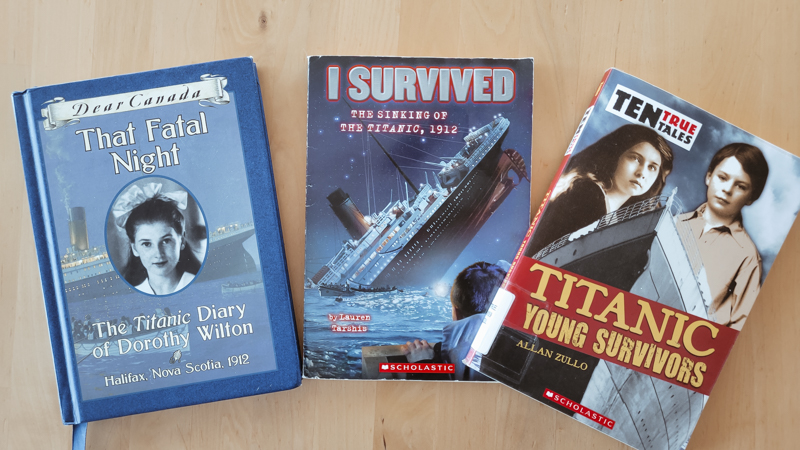 That Fatal Night – I always appreciate the Dear Canada books, I wish they had be available when I was younger!
I Survived The Sinking of the Titanic, 1912 – The I Survived series is great, you can also check out the graphic novel version of this story.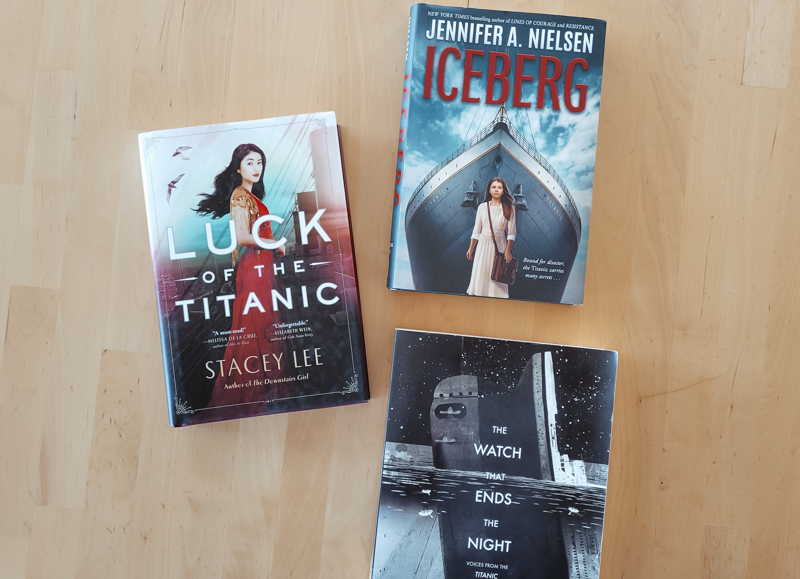 Iceberg – This one just came out in March, Jennifer A. Nielsen is possibly my favorite middle grade historical fiction author and she did a good job with this one.
Luck of the Titanic – This is one I hope to read this year, it sounds kind of like a young adult version of Iceberg. I've got high hopes for this one!
The Watch that Ends the Night – this is another on my list for this year. This one is also young adult but is written in verse, I'm a sucker for books written in verse and it has a good rating on Good Reads so I think it will be a good one.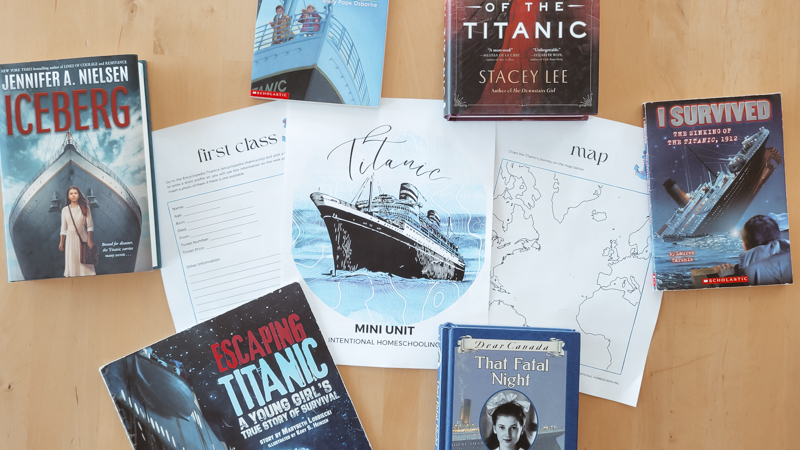 Do you have any resources or books about the Titanic that you would recommend? I would love to hear about it in the comments!