The Best Picture Books for August
Welcome to another monthly book list! I've been slowly collecting books about weather for us to study the topic so I thought it would make a great theme for August's theme.
We went on a little road trip last week and as we were driving home we drove through some spectacular storms and cloud formations. I often bemoan the fact that we live in flat prairie land but it sure makes it easy to see what is all going on in the sky. I captured this shot last week from my seat in the vehicle, it's not something you would generally be able to get a good view or shot of in hilly or mountainous places: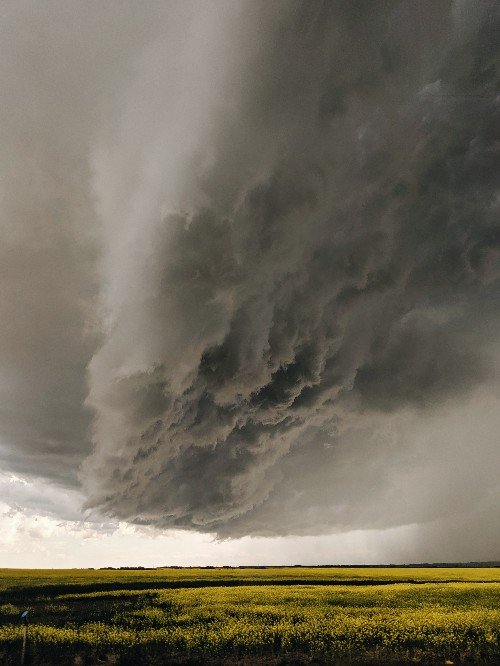 And since I am incapable of mentioning this flat province without referencing or sharing this scene from Corner Gas, I'll keep up my tradition and share it here. #nothingtoblockyourview
That was a big of a rabbit trail, now on to some great weather books for the month of August!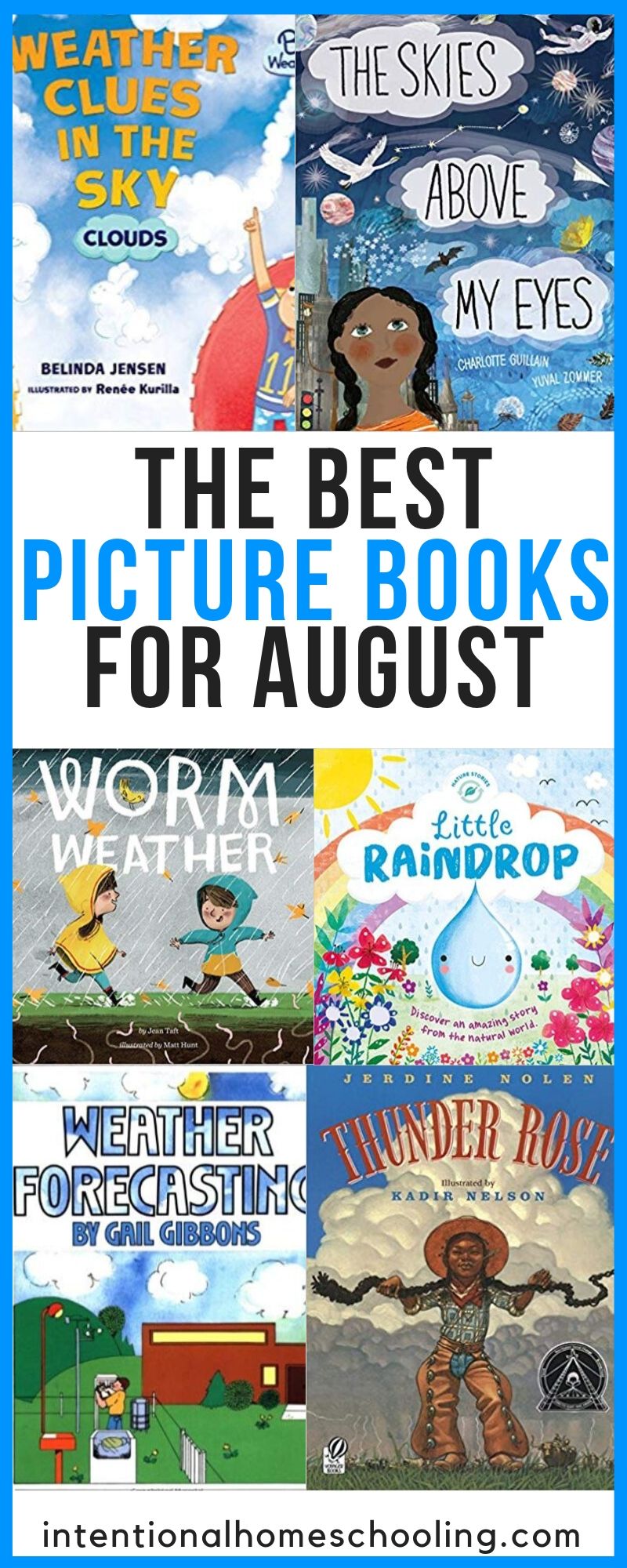 THE BEST WEATHER BOOKS FOR KIDS (AND ADULTS TOO!)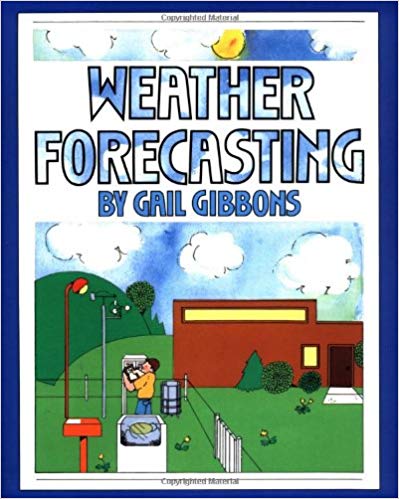 This fun and educational picture book describes forecasters at work in a weather station as they track and gauge the constant changes in the weather.
Will I need my umbrella?
Is it a good day for the beach?
Will school close because of snow?
These are the questions weather forecasters answer every day. They can tell us what the weather is doing at any time of the day or night. But how do they do it?
Weather Forecasting tells how. With straightforward text and colorful pictures, this behind-the-scenes look at a modern weather station answers basic questions kids ask most, and makes weather forecasting more fun and accessible than ever.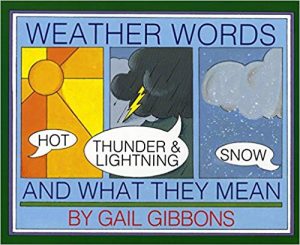 Everyone talks about the weather, but what does it all mean? In clear, accessible language, Gail Gibbons introduces many common terms—like moisture, air pressure, and temperature—and their definitions.
Simple, kid-friendly text explains the origins of fog, clouds, frost, thunderstorms, snow, fronts, hurricanes, reinforcing the explanations with clear, well-labeled drawings and diagrams. Best of all, the book features a fun list of weird weather facts!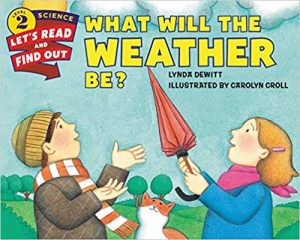 Will it be warm or cold? Should we wear shorts or pants? Shoes or rain boots? This picture book explores why the weather can be so hard to predict.
Now rebranded with a new cover look, this classic picture book uses colorful, simple diagrams to explain meteorology in a fun, engaging way. Perfect for young readers and budding meteorologists, this bestseller is filled with rich climate vocabulary and clear explanations of everyday weather instruments like thermometers and barometers. Both text and artwork were vetted for accuracy by Dr. Sean Birkel of the Climate Change Institute at the University of Maine.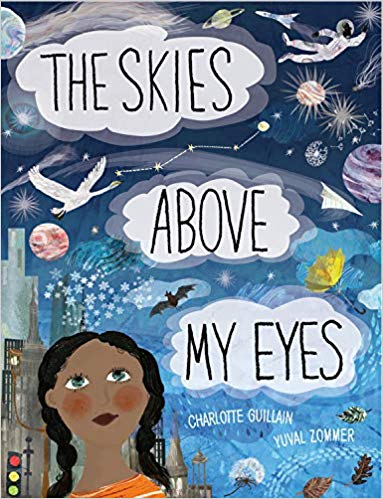 Have you ever looked up and wondered what's going on high up in the skies above your eyes? Take a journey up into the air, through the atmosphere, way out into space, and back down to Earth in this richly illustrated concertina book.
Zoom past the technology that fills our skies, from helicopters, fighter jets, weather balloons, to satellites, hang-gliders, and hot-air balloons. Discover the insects and animals that whizz through the skies, explore the layers of the atmosphere, and travel through the solar system and out to the galaxies far beyond. The follow up to The Street Beneath My Feet, which dug down to the center of the Earth, this expansive concertina book opens out to an impressive length of over 8 feet, perfect for inquisitive young minds.
Begin your journey from the sidewalk of a busy city. Look up beyond the traffic lights, utility wires, and skyscrapers. Unfold the connected pages to reveal the incredible man-made sights that you would see 12 miles above (a weather balloon), 30 miles above (a rocket blasting a capsule into space), 62 miles above (a space plane and satellites), 250 miles above (the International Space Station), 235,000 miles above (the Moon), and through our Solar System.
Turn to the top of the other side to make your way beyond the Solar System to the hundreds of billions of galaxies filled with stars and planets we haven't discovered yet. Then start your journey back down through the amazing natural wonders you would see 6,200 miles above (a comet), 55 miles above (meteoroids burning up as they enter Earth's atmosphere), 7 miles above (a cumulonimbus cloud bringing thunder and lightning), 1 mile above (migrating storks), and down through the mountains, past trees, bats, and butterflies to finally reach the ground again—this time in a grassy clearing of a forest, where you can imagine yourself lying on your back wondering at the thought of the whole universe above your head.
From jet trails to comets' tails, enjoy amazing sights as you journey through the skies.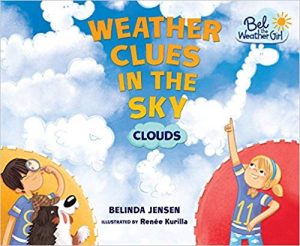 Look! The sky is getting cloudy. Does that mean light rain, a thunderstorm, or just an overcast day? Dylan hopes their soccer game won't be rained out. Bel the Weather Girl helps her friends read the clues in the sky. Will it rain on game day? Stay tuned, because every day is another weather day!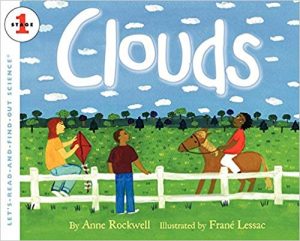 Do you ever wake up and wonder what the weather will be? Instead of turning on the TV to find out, you can just look out your window at the clouds. How do you know what type of clouds can forecast a change of weather? Read and find out.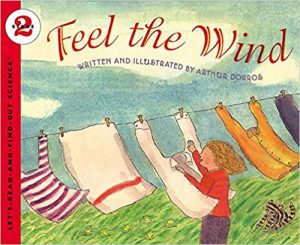 Have you ever felt the wind tickle your face or heard it whistle through your window? Did you know that some wind travels faster than a car? Read inside to find out more about what causes wind, and learn how to make your own weather vane!
Have you ever felt the wind tickle your face or heard it whistle through your window? Did you know that some wind travels faster than a car?
Air is always moving. We can't see air moving, though we can watch it push clouds across the sky, or shake the leaves of a tree. We call moving air the wind. In this enlarged edition, find out about the wind – what causes it, how it can be used to help us, and how it affects the weather.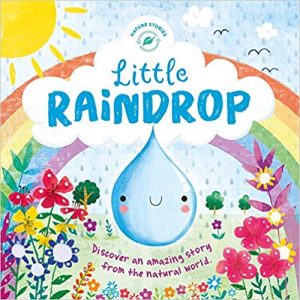 Have you ever wondered what happens to a raindrop when it falls from the sky? This beautifully illustrated story will capture the imaginations of children and parents alike, and offers a perfect introduction to the water cycle.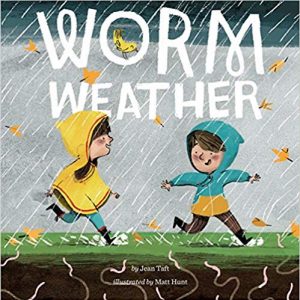 Drip,drop,
skip and hop.
Splish, splash,
sidewalk dash!
It's worm weather!
Join in the rainy-day fun, as kids splash through the puddles, affecting another weather enthusiast, a nearby worm. An imaginative and playful story, readers will love seeing the worm delight in the weather just as much as the kids.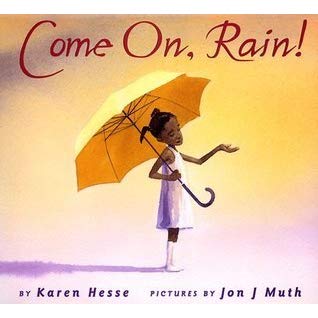 "Come on, rain!" Tess pleads to the sky as listless vines and parched plants droop in the endless heat. Up and down the block, cats pant while heat wavers off tar patches in the broiling alleyway. More than anything, Tess hopes for rain. And when it comes, she and her friends are ready for a surprising joyous celebration….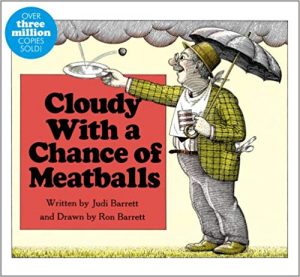 If you are reading this on a rainy day, you may as well watch the movie!
The tiny town of Chewandswallow was very much like any other tiny town except for its weather, which came three times a day–at breakfast, lunch, and dinner! Life for the townspeople was delicious until the miraculous food weather took a turn for the worse. The food got larger and larger, and so did the portions. The flood of huge food caused chaos, and the people feared for their lives. Something had to be done . . . before it was too late!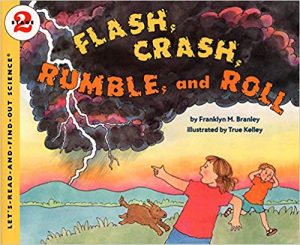 Did you know that lightning bolts can be over a mile long? Or that they may come from clouds that are ten miles high? Storms can be scary, but not if you know what causes them. Before the next thunderstorm, grab this book by veteran science team Franklyn Branley and True Kelley and learn what causes the flash, crash, rumble, and roll of thunderstorms!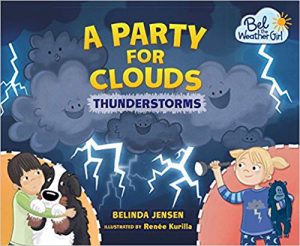 Boom! A crash of thunder follows a flash of lightning. Bel the Weather Girl and Dylan are having a slumber party, but now he's hiding under the covers! Bel tells Dylan that thunderstorms aren't so scary once you understand them. Will Dylan's fear of the storm rain on their sleepover? Stay tuned, because every day is another weather day!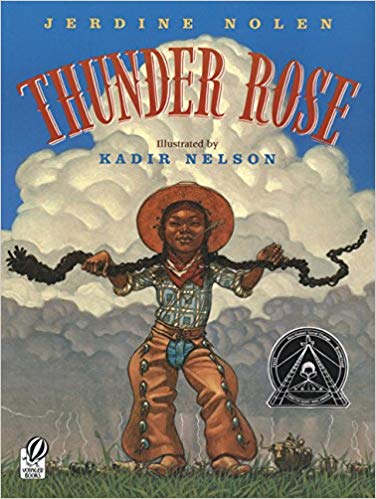 Thunder Rose vows to grow up to be more than just big and strong, thank you very kindly–and boy, does she ever! But when a whirling storm on a riotous rampage threatens, has Rose finally met her match?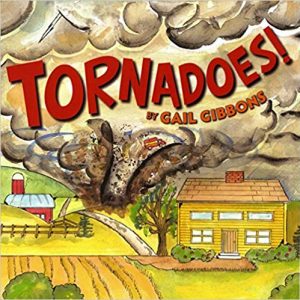 What in the world is a tornado? In this age of extreme weather, Gail Gibbons' informative introduction to tornadoes answers all your questions.

Tornadoes form when hot, humid air rises from the ground and meets with the cooler, denser air that is falling back to Earth. The two airstreams begin to swirl, pulling in more and more air to form a funnel-shaped cloud. The winds can swirl faster than 261 miles per hour!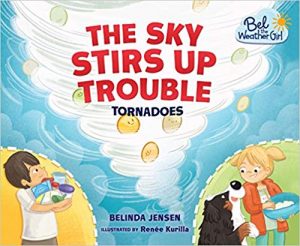 Tornado siren! Bel the Weather Girl and Dylan head to the basement. Dylan is scared the house will blow away! But soon the storm passes. Some storms make tornadoes, and some don't. Bel says she can explain why―in the kitchen. What does baking have to do with tornadoes? Stay tuned, because every day is another weather day!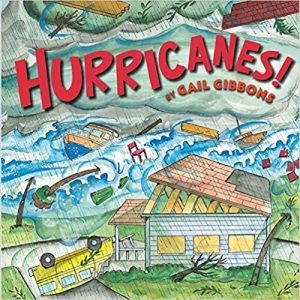 Imagine a force that can toss boats around like toys, wash away bridges, and create waves as high as eighteen feet. With fierce winds and torrential rains, hurricanes can do all of these things. They can cause tremendous damage and even change the shape of a shoreline. For centuries people did not know when a hurricane was coming. But now we have new methods to predict when and where these storms will occur. Young readers will learn how hurricanes are formed, how they are named and classified, and what to do if a dangerous storm is on the way.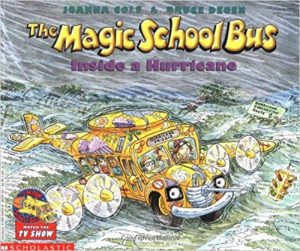 Count on Ms. Frizzle to teach anything but an ordinary lesson on meteorology. Flying through the clouds in the Magic School Bus, Ms. Frizzle's class experiences a hurricane-and even a tornado-firsthand. During their thrilling ride through the sky, Arnold gets lost! Will the Friz be able to save the day this time?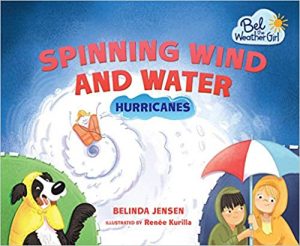 Yikes! Grandpa tells Dylan and Bel the Weather Girl that he is tracking a tropical storm. They came to Florida for fun in the sun, not to get stuck in a hurricane! Bel explains the science behind the storm. Are the weekend plans ruined? Stay tuned, because every day is another weather day!
Do you know of any great weather books? I would love for you to let me know in the comments below so we can check them out!