our SUMMER HOMESCHOOL PLAN & a look inside the units we'll be studying
We tend to be flexible in our homeschool and don't "do school" five days a week.
Our more laidback homeschool approach means that we are also never really "off". So while the summers may look a little different, we are still learning.
And this summer we have a couple of different studies we plan on doing.
Okay, here's a look inside our summer homeschool plans for this year!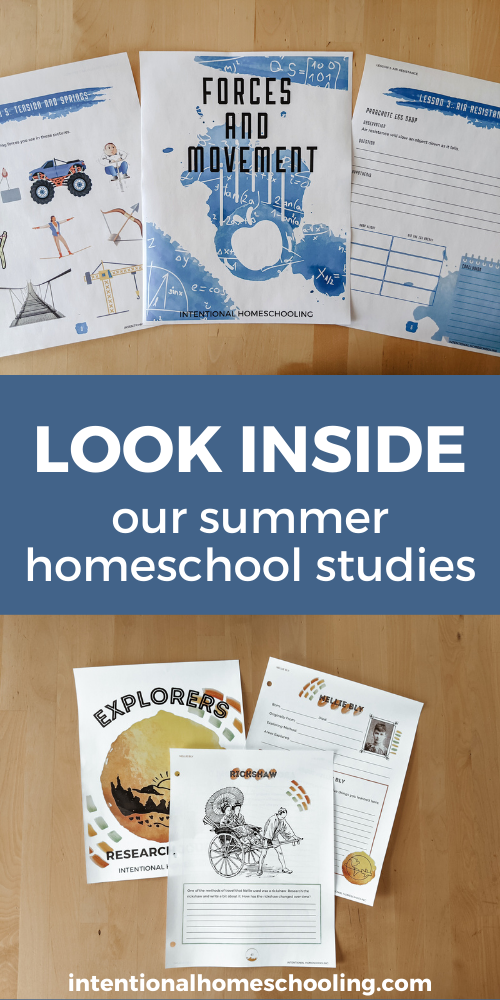 LINKS
The Explorers Research Unit is 50% off until June 2nd!
And the Forces and Movement Study is on sale until June 15th!
The Kids Reading Journal and A Line a Day Journals are also on sale until June 15th.