Why You Should Read to Your Kids Every Day
I think there is often this idea that most of us believe at one point that homeschooling needs to look just like regular school done at your home.
When other mothers say "oh, I could never homeschool", they are often imagining pages of worksheets, coloring pages, spelling tests and planning for all the subjects. The truth is, homeschooling doesn't need to look like that. So much of what children do each day in school is filler, sure, there is often some kind of educational aspect but is it something that needs to be done? Absolutely not.
As a parent, homeschooling or not, do you know the best thing you can do for your child educationally?
It's simple: read them lots of books.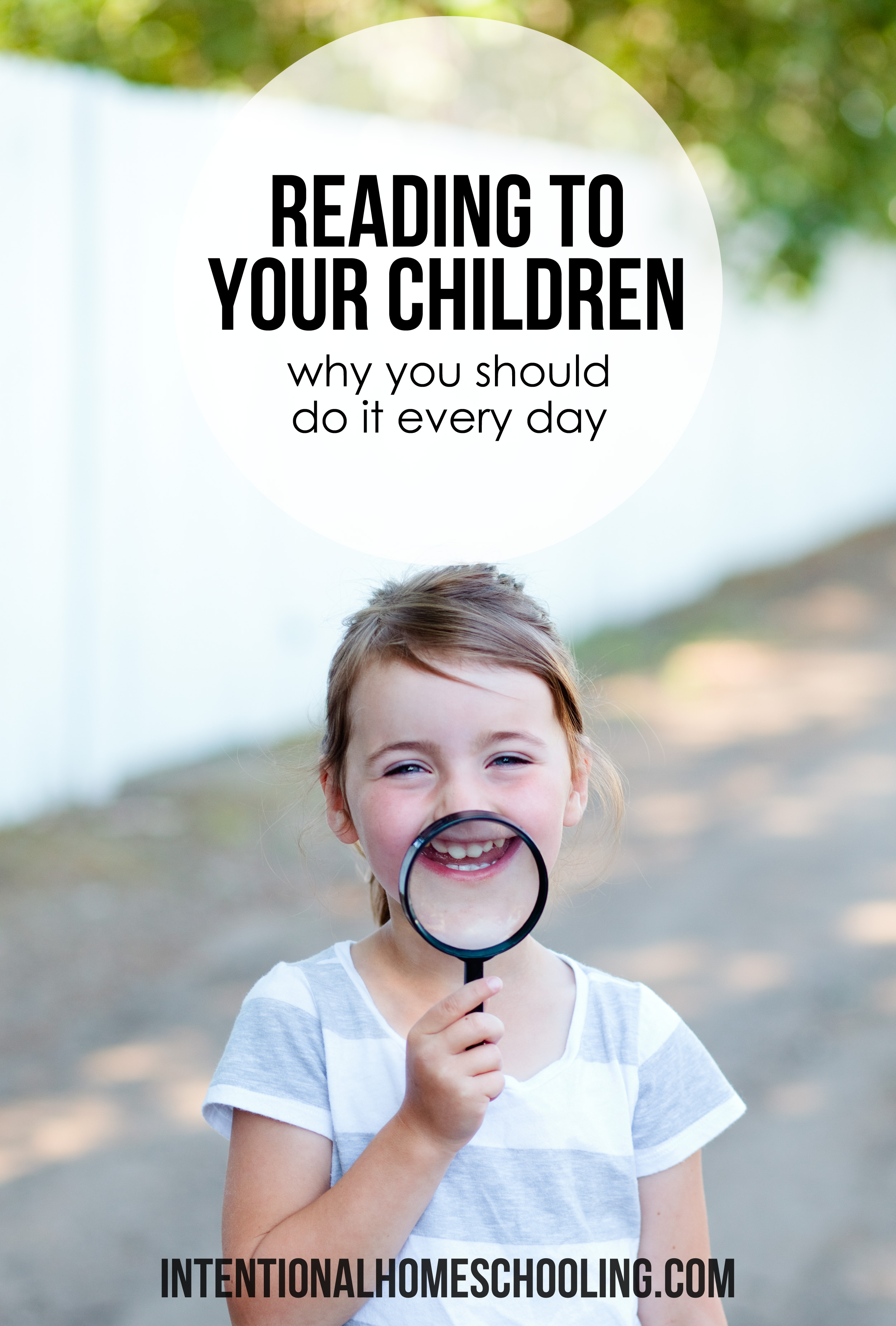 When the time comes, teach them how to read but even when they are reading books on their own, keep reading to them.
Oh, and always have a bountiful supply of books in your house. Buy them or borrow them from the library but make sure there are always books available to read.
The only behavior measure that correlates significantly with reading scores is the number of books in the home.
The Literacy Crisis: False Claims, Real Solutions, 1998.
Children who have been read to often will in turn become better readers. And once they are able to read, they can learn anything they want to.
If they want to learn about the invention of the light bulb, the history of England, educate themselves about the birds in the backyard or learn about other cultures, once they can read they can access this wealth of information.
Even though your older children can read to themselves continuing to read aloud creates a special family bond that everyone will be the better for.
So, if you are having a day where everything goes off the tracks and you scrap the regular homeschool plan, just spend a few minutes reading to your children and you will know you did the best thing you could educationally for them that day.
I have been and will continue to share a number of book lists on here in case you are in need of some inspiration, be sure to check back for more soon!