Nine Summer Read Alouds and Audiobooks for 7-10 Year Olds
This is my third year sharing a list of read alouds I would like to get to during the summer. You can view the first one here and the second one here.
The first two lists were more early elementary based and this one is starting to get a little older as my kids get older.
Since the books on this list are read alouds the reading level can be higher than when they are reading on their own. My kids are 5 and 7 and they both listen to our books though they are more geared towards the 7 year old.
This being the third year of our summer reading list, I've learned some things:
#1 We won't read all the books on this list
There are some books on our previous lists we still haven't gotten to. I like to have extras on the list because I know when it comes down to it we won't be in the mood for certain books so I like to have some variety and options.
#2 When I say "read aloud" I mean "audiobook"
Try as I might I'm just not very good at reading chapter books out loud. I've been reading Charlotte's Web to the kids for the past month and a half and I'm still not done, and there really aren't that many chapters . . . Audiobooks happen much more consistently in our house.
Check my Ultimate Guide to Using Audiobooks in Your Homeschool.
We definitely have two main genres we are listening to these days: missionary biographies and fantasy stories.
My daughter loves fantasy which always weirds me out a little bit because based on her personality I feel like she should be completely freaked out by fantasy but she just loves it. I didn't grow up reading fantasy so I feel like I'm learning to love it alongside her.
We've listened to so much fantasy in the last couple of years I can't believe I don't have a fantasy book list here yet (I'm adding that to my list of posts to add shortly!).
Nine Summer Read Alouds and Audiobooks for
7-10 Year Olds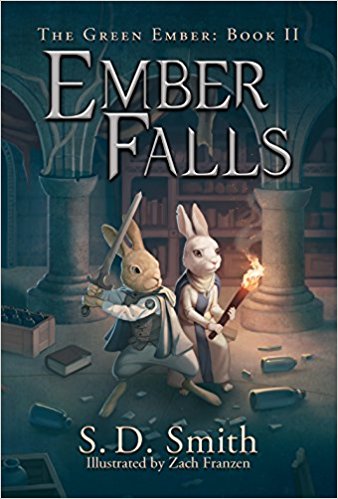 If you haven't already read book one, The Green Ember you must start there!
The stage is set. It's war. Morbin Blackhawk, slaver and tyrant, threatens to destroy the rabbit resistance forever. Heather and Picket are two young rabbits improbably thrust into pivotal roles.
The fragile alliance forged around the young heir seems certain to fail. Can Heather and Picket help rescue the cause from a certain, sudden defeat?
My Place Beside You
My Blood For Yours
Till The Green… Ember Falls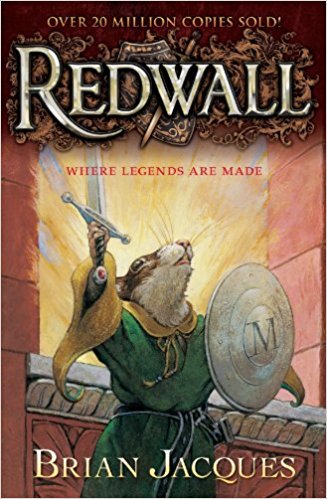 The question in this first volume is resoundingly clear: What can the peace-loving mice of Redwall Abbey do to defend themselves against Cluny the Scourge and his battle-seasoned army of rats? If only they had the sword of Martin the Warrior, they might have a chance. But the legendary weapon has long been forgotten-except, that is, by the bumbling young apprentice Matthias, who becomes the unlikeliest of heroes.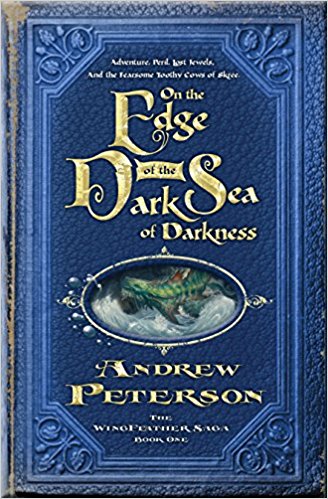 Janner Igiby, his brother Tink, their crippled sister Leeli are gifted children as all children are, loved well by a noble mother and ex-pirate grandfather. But they will need all their gifts and all that love to survive the evil pursuit of the venomous Fangs of Dang who have crossed the dark sea to rule the land with malice and pursue the Igibys who hold the secret to the lost legend and jewels of good King Wingfeather of the Shining Isle of Anniera.
Full of characters rich in heart, smarts, and courage, On the Edge of the Dark Sea of Darknesspresents a world of wonder and a tale children of all ages will cherish, families can read aloud, and readers' groups are sure to discuss for its layers of meaning about life's true treasure and tangle of the beautiful and horrible, temporal and eternal, and good and bad.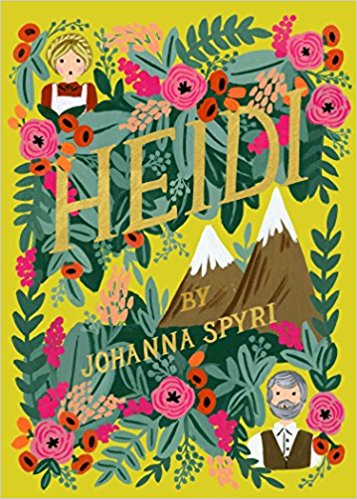 At the age of five, little orphan Heidi is sent to live with her grandfather in the Alps. Everyone in the village is afraid of him, but Heidi is fascinated by his long beard and bushy grey eyebrows. She loves her life in the mountains, playing in the sunshine and growing up amongst the goats and birds. But one terrible day, Heidi is collected by her aunt and is made to live with a new family in town. Heidi can't bear to be away from her grandfather; can she find a way back up the mountain, where she belongs?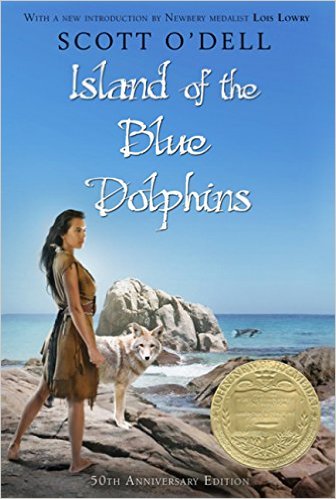 Far off the coast of California looms a harsh rock known as the island of San Nicholas. Dolphins flash in the blue waters around it, sea otter play in the vast kep beds, and sea elephants loll on the stony beaches.
Here, in the early 1800s, according to history, an Indian girl spent eighteen years alone, and this beautifully written novel is her story. It is a romantic adventure filled with drama and heartache, for not only was mere subsistence on so desolate a spot a near miracle, but Karana had to contend with the ferocious pack of wild dogs that had killed her younger brother, constantly guard against the Aleutian sea otter hunters, and maintain a precarious food supply.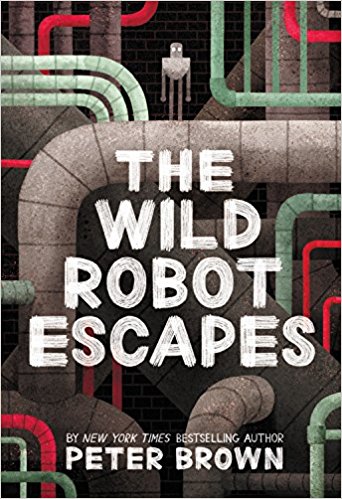 Make sure you read The Wild Robot first!
Shipwrecked on a remote, wild island, Robot Roz learned from the unwelcoming animal inhabitants and adapted to her surroundings–but can she survive the challenges of the civilized world and find her way home to Brightbill and the island?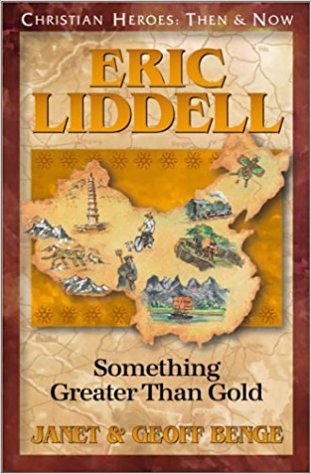 We are on a Christian Heroes: Then and Now series kick right now. So far our favorites in the series have been George Muller and Lillian Trasher.
Eric's refusal earlier that week to run on Sunday in the Olympic 100-meter race had stunned the world. Now his incredible victory in the 400-meter race further strengthened his belief in God's promise, "He who honors Me, I will honor."
Years later, Eric Liddell would be tested far beyond mere physical ability as a missionary to China. His character, perseverance, and endurance are a challenging example for all who would obey the call to bring the gospel to the nations.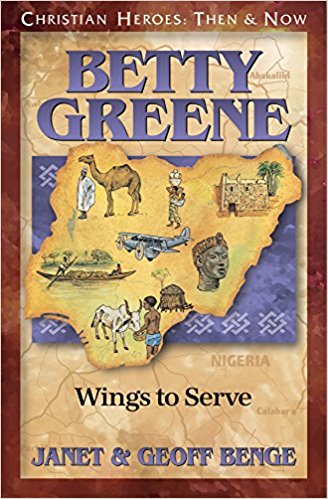 Betty Greene coaxed her Grumman seaplane to two thousand feet….. Suddenly, silence–total silence. The plane engine had stopped! Her passengers gasped, but Betty knew she must remain calm. They had only a slim chance for survival: the twisting jungle river below them.
As a young girl growing up on the shores of Lake Washington Betty Greene had two passions: a love for Christ and a love of flying. As a young World War ll WASP pilot, Betty dreamed of combining her two passions by using wings to serve God. Betty's dream became reality when she helped found the Mission Aviation Fellowship. Her faith-filled adventures and faithful service helped create what is today a global ministry that operates over eighty aircraft in nineteen countries.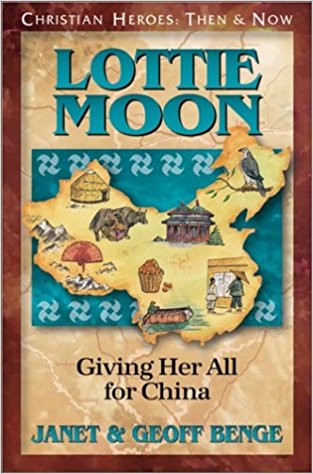 Ten-year old Lottie Moon had seen too much bitterness and gossip among churchgoers to want anything to do with religion or God. In fact, if there was a single way to waste a life, Lottie told herself, being a missionary was it.
In a twist that only God could orchestrate, this spirited young girl who grew up to become the most educated woman in the American South would ultimately find her calling as a missionary to China. As Lottie watched her fellow missionaries fall to disease, exhaustion, mental breakdowns, and death, she became just as dedicated to educating Christians about the often preventable tragedies of missionary life as she was to educating Chinese people about the Christian life.
The sacrificial service of the unforgettable Lottie Moon has inspired and enabled countless others to give their all for the dream of seeing the whole world reached with the gospel.
What are you reading this summer?
Any suggestions on what we should add to our list?