Our Homeschool Month: June in Review
I thought I would try to post an end of month review each month, I know it will be nice for me to look back on (especially when it comes time to get our end of year portfolio together next June), and maybe it would be helpful for some others as well.
June was the end of kindergarten and traditional school as we know it for at least the next year. Raeca had her last day of kindergarten on June 15th and on the 16th she declared, "I'm in grade one now, what are we learning about today?" As of right now she definitely has the personality and interest for year-round schooling, we'll see if that continues or not. I did create a bit of a summer homeschool plan and so far we are already doing more than I had planned because she is asking to do more.
LANGUAGE ARTS
So far we've been doing some reading and listening to books, a couple of days ago I shared the books we read in June, (two of which were on our summer read aloud list) it was a pretty good start to the summer reading wise.
PHYSICAL EDUCATION
We have been spending as much time as possible outside at playgrounds, the spray park and swimming.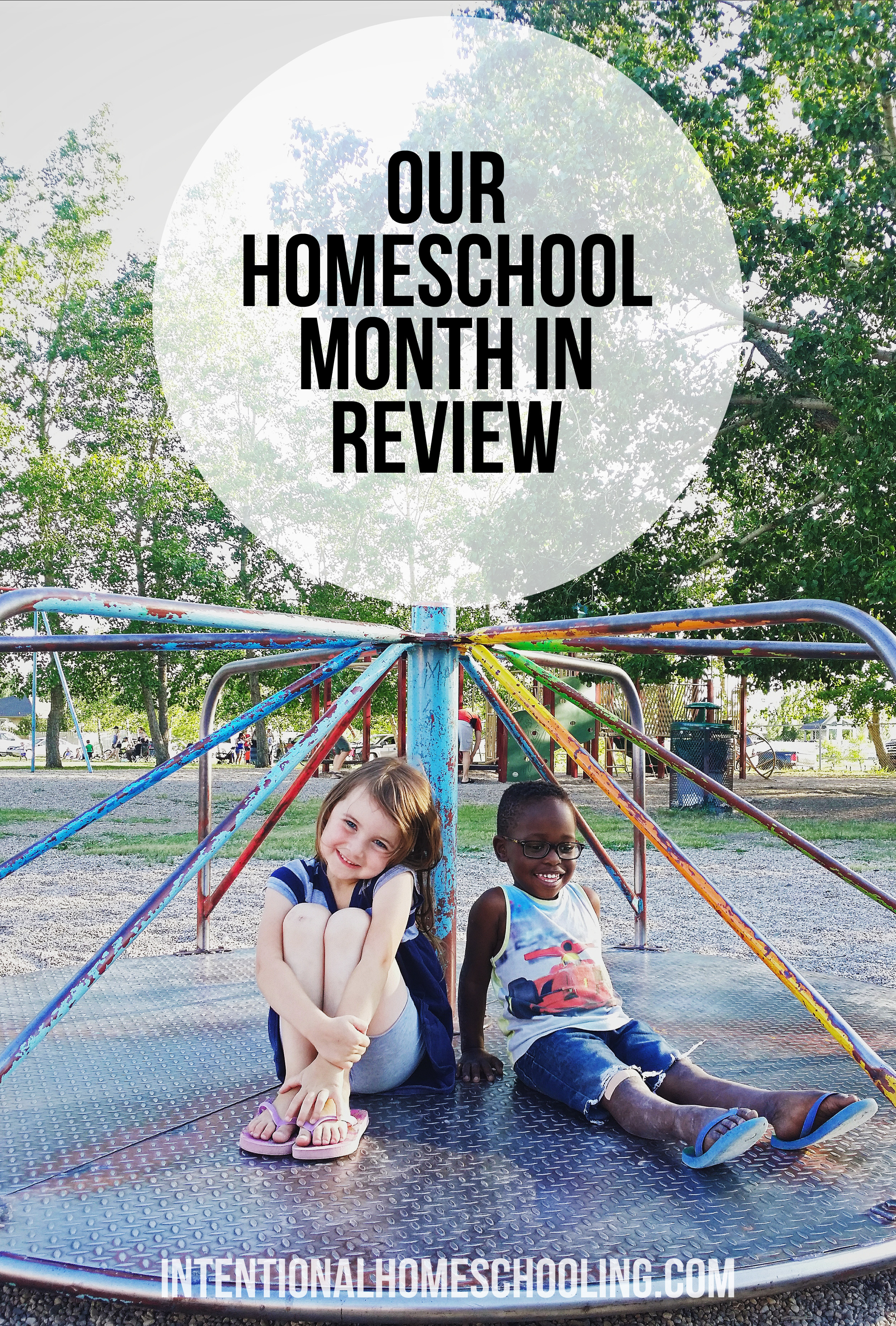 SCIENCE
Part of my plan for the fall-winter term is to study one animal a week for 20ish weeks (for science I'm following the general plan from The Well-Trained Mind), I didn't plan on doing any of that really this summer but Raeca has insisted we do so, and who am I to argue with that? So far we've studied chameleons and ponies.
MATH
Raeca has been working on a page or two here and there in her math workbook, right now it's mostly been just adding and subtracting, with a little bit of skip counting mixed in.
HISTORY & GEOGRAPHY
We haven't done anything official in this area yet but we've looked places up on the map when they come up, like when we were studying chameleons and learned that most of them live in Madagascar I made sure to show the kids where it is in the world.
THE PRESCHOOLER
We have continued to work with Ephraim to learn his letters, numbers and counting. We've also started to do some printing and he can kind of print "E" and "p". We've also continued with the puzzles to build his fine motor skills.
Considering the fact that Raeca was only out of school for two weeks in June I think we've gotten a fair amount done. We'll see if this pace continues into July.
What have you been learning about so far this summer?
Linking up with Chaotic Bliss Homeschooling.