Classic Novels for Grades 5 & 6
Let's continue our list of kids classics by looking at some great novels for grades 5 and 6.
If you missed it you can check out the other lists:
Once again, if you have kids in grades 5 & 6 that haven't read any of the books on the previous lists I'd recommend they read those ones too. I've tried to include books on these lists that appeal to a wide audience which works great for those who homeschool children through a variety of ages. Generally the ones on the kindergarten and grade 1 & 2 lists will need to be read aloud to them (or listened to on audio) and then as they reach grade 3, 4, 5 and 6 they can read the books on their own lists and the previous lists by themselves, or you can continue to read them aloud. Reading aloud is so great for the entire family.

GRADE 5 & 6 CLASSIC NOVELS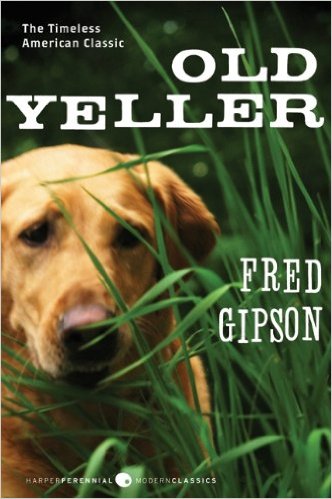 The stray dog was ugly, and a thieving rascal, too. But he sure was clever, and a smart dog could be a big help on the wild Texas frontier, especially with Papa away on a long cattle drive up to Abilene.
Strong and courageous, Old Yeller proved that he could protect Travis's family from any sort of danger. But can Travis do the same for Old Yeller?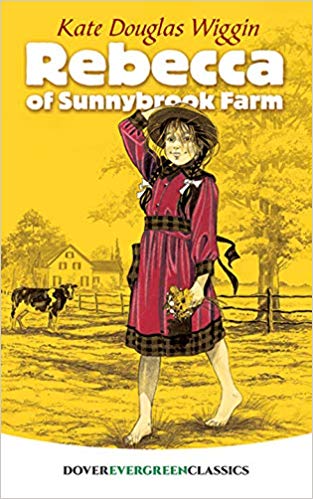 Eleven-year-old Rebecca Randall is quite a handful—and now she's leaving her beloved Sunnybrook Farm to live with her well-to-do elderly aunts and get an education. But they were expecting Rebecca's quiet, hard-working older sister instead. Can the bright-eyed and talkative girl win them over…especially her strict, rule-bound Aunt Miranda? Just as Rebecca's "grand spirit" charms everyone in the story, it will captivate readers, too.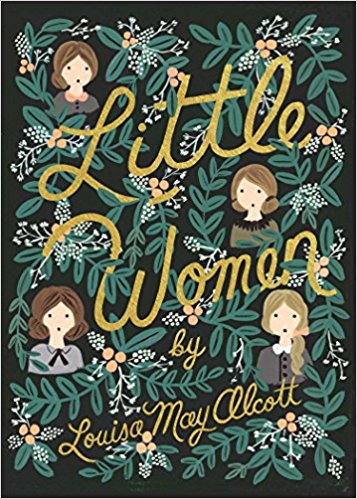 Grown-up Meg, tomboyish Jo, timid Beth, and precocious Amy. The four March sisters couldn't be more different. But with their father away at war, and their mother working to support the family, they have to rely on one another. Whether they're putting on a play, forming a secret society, or celebrating Christmas, there's one thing they can't help wondering: Will Father return home safely?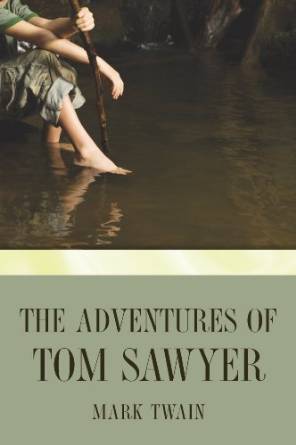 The classic, in all its glory – though what many forget is how well this tale of American boyhood holds up even after nearly 150 years. Tom Sawyer, his best friend Huck Finn, his would-be girlfriend Becky Thatcher, and his aunt Polly teach and learn about life, death, race and painting fences in a "typical" 19th century Midwestern town that bears a striking resemblance to Twain's hometown of Hannibal, Missouri. On one level, this is the prototypical tale of one boy's innocence and how he lost it, but it's also a profound evocation of the national character that Twain, an odd combination of independent thinker and moralist, clearly thought needed some analyzing.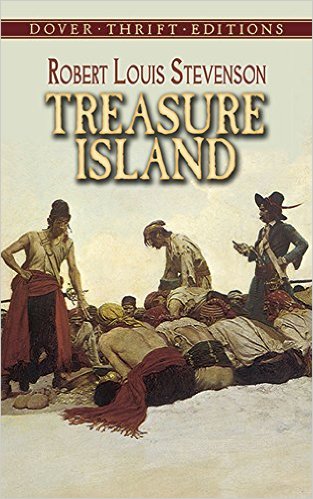 Climb aboard for the swashbuckling adventure of a lifetime. Treasure Island has enthralled (and caused slight seasickness) for decades. The names Long John Silver and Jim Hawkins are destined to remain pieces of folklore for as long as children want to read Robert Louis Stevenson's most famous book. With it's dastardly plot and motley crew of rogues and villains, it seems unlikely that children will ever say no to this timeless classic.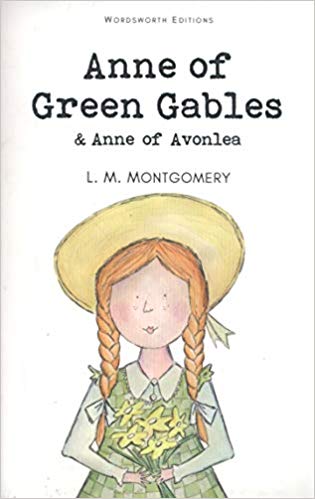 When the Cuthberts send to an orphanage for a boy to help them at Green Gables, their farm in Canada, they are astonished when a talkative little girl steps off the train. Anne, red-headed, pugnacious and incurably romantic, causes chaos at Green Gables and in the village. But her wit and good nature endears her to the residents.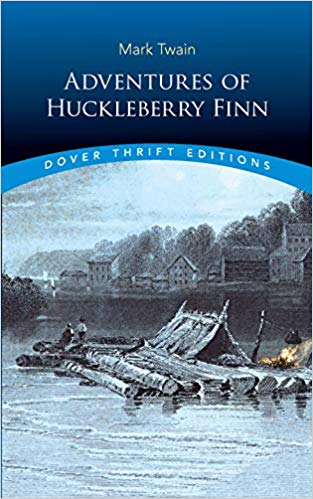 Huckleberry Finn is the original American maverick. He chooses the things that feel the most comfortable for him, regardless of what others may say. But when he is forced to flee his home, and comes into company with Jim, a runaway slave, his sound heart collides with his ill-trained conscience. Together, Huck and Jim journey down the Mississippi River, on an odyssey that has become one of the finest American Classics in the world of literature.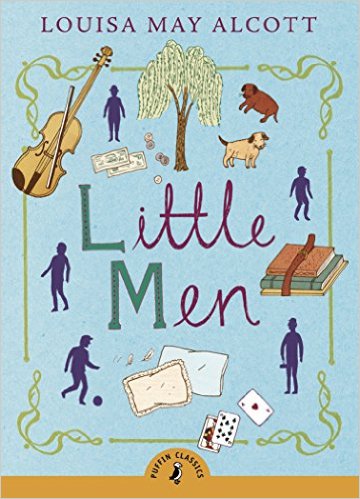 With two young sons of her own, and twelve rescued orphan boys filling the unusual school at Plumfield, Jo March – now Mrs Jo Bhaer – couldn't be happier. But the boys have a habit of getting into scrapes, and their mischievous antics call for the warm and affectionate support of the whole March family to help avoid disaster . . .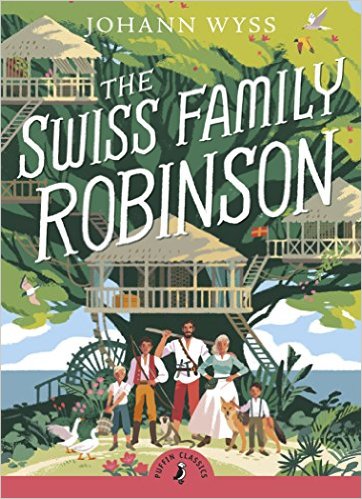 Following a wild and raging storm, the Swiss family Robinson are stranded at sea. But the thundering waves have swept them off to a tropical island, where a new life awaits them. Their ship is laden with supplies and the island is packed with treasures, so they soon adapt and discover new dangers and delights every day.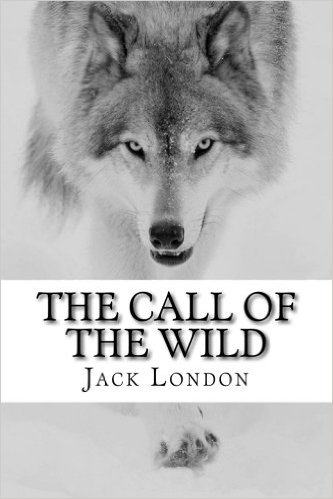 Jack London's masterpiece tells the gripping tale of a dog named Buck who is wrenched out of his life of ease and luxury to become a sled dog in Alaska. Drawing on his wolf heritage, Buck must fight for survival in an alien environment.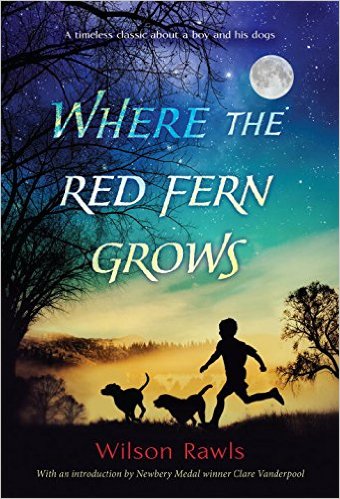 Billy has long dreamt of owning not one, but two, dogs. So when he's finally able to save up enough money for two pups to call his own—Old Dan and Little Ann—he's ecstatic. It doesn't matter that times are tough; together they'll roam the hills of the Ozarks.
Soon Billy and his hounds become the finest hunting team in the valley. Stories of their great achievements spread throughout the region, and the combination of Old Dan's brawn, Little Ann's brains, and Billy's sheer will seems unbeatable. But tragedy awaits these determined hunters—now friends—and Billy learns that hope can grow out of despair, and that the seeds of the future can come from the scars of the past.