The 10 Best Wordless Picture Books
I never used to be a fan of wordless picture books but in the last few years I am starting to see their value; they are great for getting children to create a story line based off of the photos and make excellent discussion starters.
While I have come to appreciate wordless picture books I'm definitely still picky on which ones I think are really good. Today I've got the 10 best picture books (in my opinion) to share with you.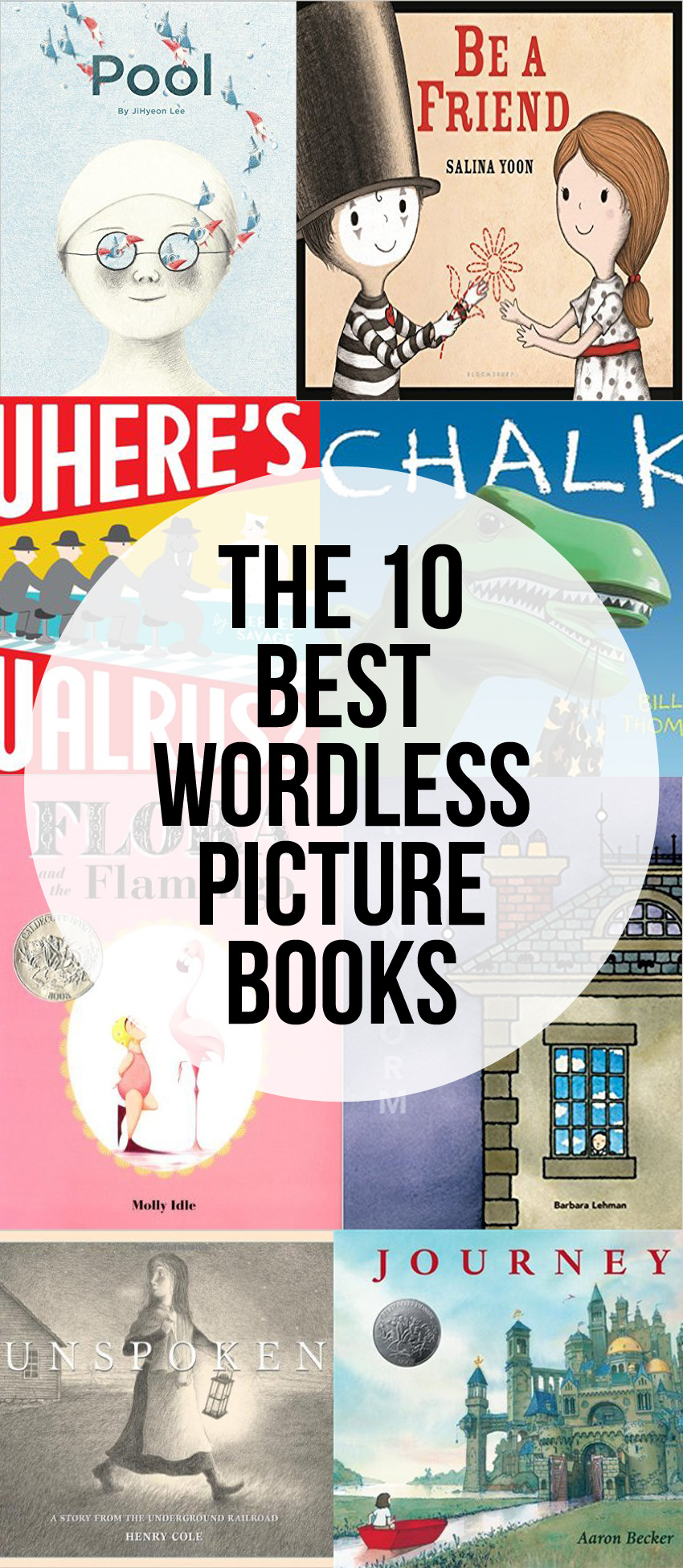 THE 10 BEST
WORDLESS PICTURE BOOKS
This one is beautiful and written as a dance. My kids really enjoy dancing the parts out on each page.
In this innovative wordless picture book with interactive flaps, Flora and her graceful flamingo friend explore the trials and joys of friendship through an elaborate synchronized dance. With a twist, a turn, and even a flop, these unlikely friends learn at last how to dance together in perfect harmony. Full of humor and heart, this stunning performance (and splashy ending!) will have readers clapping for more!
Such a sweet book about friendship!
Dennis is an ordinary boy who expresses himself in extraordinary ways. Some children do show-and-tell. Dennis mimes his. Some children climb trees. Dennis is happy to BE a tree . . . But being a mime can be lonely. It isn't until Dennis meets a girl named Joy that he discovers the power of friendship–and how special he truly is! At its core, this book is a heartwarming story of self-acceptance, courage, and unbreakable friendship for anyone who has ever felt "different."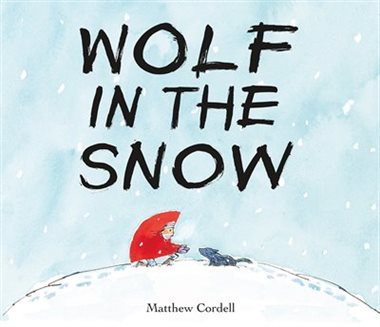 A girl is lost in a snowstorm. A wolf cub is lost, too. How will they find their way home? Paintings rich with feeling tell this satisfying story of friendship and trust. Here is a book set on a wintry night that will spark imaginations and warm hearts.
A wordless introduction to the Underground Railroad for kids.
A young girl's courage is tested in this haunting, wordless story. When a farm girl discovers a runaway slave hiding in the barn, she is at once startled and frightened. But the stranger's fearful eyes weigh upon her conscience, and she must make a difficult choice. Will she have the courage to help him? Unspoken gifts of humanity unite the girl and the runaway as they each face a journey: one following the North Star, the other following her heart. Henry Cole's unusual and original rendering of the Underground Railroad speaks directly to our deepest sense of compassion.
What happens when two shy children meet at a very crowded pool? Dive in to find out! Deceptively simple, this masterful book tells a story of quiet moments and surprising encounters, and reminds us that friendship and imagination have no bounds.
It can be lonely sometimes on a rainy day in a big house with no one else around and there's only the quiet to keep you company. But if you find a key, a mysterious key, that leads you to an unexpected place . . . chances are your afternoon is about to get a lot more interesting.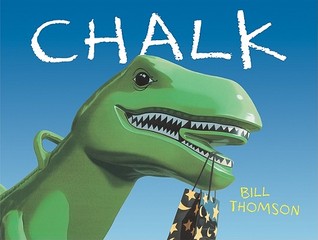 One rainy day, three raincoat-clad children head to the playground and find a bag of chalk. When one girl draws a sun, something amazing happens: clouds break and a sunny blue sky appears. The second kid draws butterflies, which also appear. But when a boy draws a dinosaur, things get almost too exciting. Luckily, a solution is close at hand. Vibrant acrylic and colored-pencil illustrations, rendered with intricate precision, nearly leap off the page, as the expressive, diverse trio experiences magical, exhilarating moments that highlight how familiar materials and settings can inspire rewarding adventures.
Two kids plant mysterious seeds (all that's pictured on the envelope is a blue top hat), and up grows a remarkable flowering vine, out of which emerges an even more remarkable big white bear. On his head is the top hat, a hat that allows him to work all kinds of magic that day. He pulls monkey after monkey from the hat, blows bubbles in amazing shapes, and transforms flowers into spectacular floating sea creatures. The two kids are wide-eyed with wonder, and you will be too.
A happy-go-lucky Walrus escapes the zoo in search of adventure in this wordless instant classic. Bored with life at the zoo, an adventurous walrus escapes to the outside world. With the zookeeper in hot pursuit, Walrus cleverly tries on all sorts of hats to disguise himself. Will a yellow hardhat point to a new life as a construction worker? Or will a red swimming cap reveal his true talents? Follow the happy-go-lucky runaway as he hides amongst firefighters, businessmen, and even high-stepping dancers in this delightful wordless picture book.
A lonely girl draws a magic door on her bedroom wall and through it escapes into a world where wonder, adventure, and danger abound. Red marker in hand, she creates a boat, a balloon, and a flying carpet that carry her on a spectacular journey toward an uncertain destiny. When she is captured by a sinister emperor, only an act of tremendous courage and kindness can set her free. Can it also lead her home and to her heart's desire?