Our Ten Favorite Picture Books of 2016
I have no idea on the exact numbers, but we definitely read a lot of good picture books in 2016.
I've gone through the books we read in 2016 that were published in 2016 and came up with our top ten books from the year.
Raeca says her favorites were Let Me Finish, The Snurtch and Penguin Problems while Ephraim says Little Bot & Sparrow and Goodnight Everyone, check out our full list below!
What were your favorite books from 2016?
P.S. You might want to check out the best pictures books from 2017 (so far)!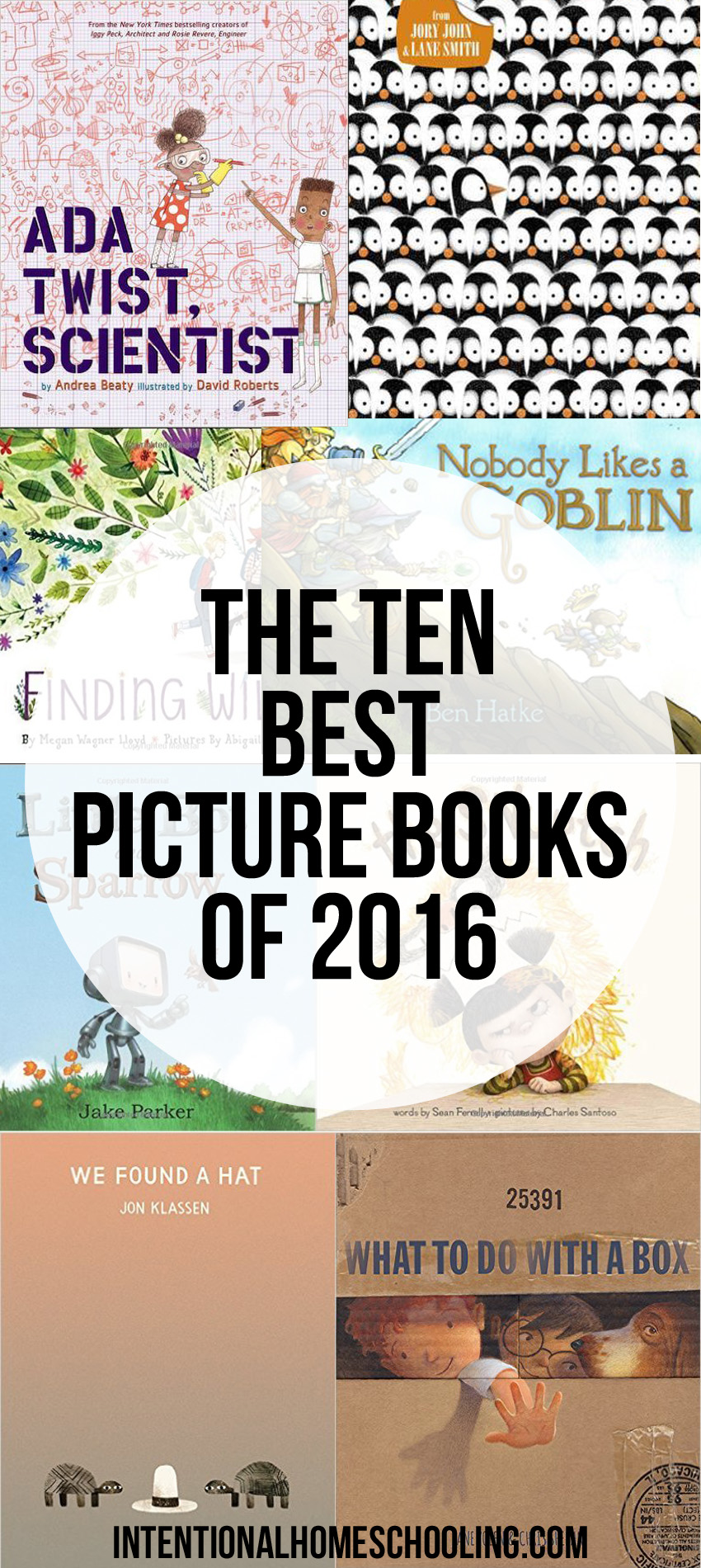 OUR TEN FAVORITE PICTURE BOOKS
FROM 2016
Like her classmates, builder Iggy and inventor Rosie, scientist Ada, a character of color, has a boundless imagination and has always been hopelessly curious. Why are there pointy things stuck to a rose? Why are there hairs growing inside your nose? When her house fills with a horrific, toe-curling smell, Ada knows it's up to her to find the source. What would you do with a problem like this? Not afraid of failure, Ada embarks on a fact-finding mission and conducts scientific experiments, all in the name of discovery. But, this time, her experiments lead to even more stink and get her into trouble!
Goblin, a cheerful little homebody, lives in a cosy, rat-infested dungeon, with his only friend, Skeleton. Every day, Goblin and Skeleton play with the treasure in their dungeon. But one day, a gang of "heroic" adventurers bursts in. These marauders trash the place, steal all the treasure, and make off with Skeleton―leaving Goblin all alone! It's up to Goblin to save the day. But first he's going to have to leave the dungeon and find out how the rest of the world feels about goblins.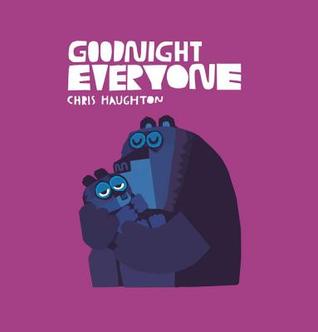 The sun is setting, and everyone in the forest is getting sleepy. The mice, rabbits, and deer all give great big yawns as they snuggle up with their families for the night. But someone isn't sleepy just yet. Little Bear thinks he can stay awake a bit longer. Can he do it? Chris Haughton's bold and vibrant illustrations will captivate little ones eager to stay up just a teeny bit longer, while sweet depictions of animals cozying up in their beds for the night will soon have them yawning off to a dreamland of their own.
Two turtles have found a hat. The hat looks good on both of them. But there are two turtles. And there is only one hat. . . . Evoking hilarity and sympathy, the shifting eyes tell the tale in this brilliantly paced story in three parts, highlighting Jon Klassen's visual comedy and deceptive simplicity. The delicious buildup takes an unexpected turn that is sure to please loyal fans and newcomers alike.
If you give a child a box, who can tell what will happen next? It may become a library or a boat. It could set the scene for a fairy tale or a wild expedition. The most wonderful thing is its seemingly endless capacity for magical adventure, a feature imaginatively captured in cardboardesque art by Chris Sheban and rhythmically celebrated in this poetic tribute by renowned children's author Jane Yolen.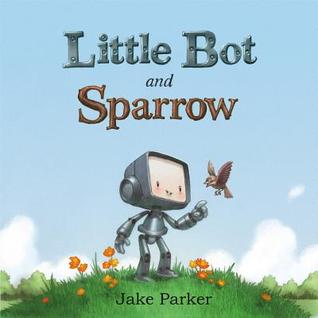 A story of friendship that can inspire anyone, even robots, to dream . . . When Little Bot is thrown out with the garbage, he finds himself in a strange new world. Fortunately, Sparrow is there to take him under her wing. Together, they explore the forest, share adventures, and learn what it means to be forever friends. This sweet and lasting tale by Jake Parker beautifully captures the happiness and love that can come from making your first true friend―and the courage it takes when it's time to say goodbye.
Have you ever considered running away to Antarctica? Of course you have! Because it's a land free of worries and responsibilities! All of your problems will surely be blown away by the icy winds of that lawless paradise! . . . Won't they? Think again, my friend. This penguin has come to tell you that his life down there is no more a picnic than yours is here. For starters, it is FREEZING. Also, penguins have a ton of natural predators. Plus, can you imagine trying to find your mom in a big ol' crowd of identical penguins? No, thank you. Yes, it seems there is no escaping the drudgery of your daily grind, whatever it might be. Or perhaps we've just learned that grumps are everywhere. . . .
Some days are Snurtch days. Ruthie is having one of those. Ruthie has a problem at school. It is not the students. It is not the classroom. It is not the reading or the writing or the math. It is something scribbly, scrunchy, grabby, burpy, and rude. It is the Snurtch.
A lovely, lyrical picture book with gorgeous illustrations that explores the ways the wild makes itself known to us and how much closer it is than we think. There are so many places that wild can exist, if only you know where to look! Can you find it? Two kids set off on an adventure away from their urban home and discover all the beauty of the natural world. From the bark on the trees to the sudden storm that moves across the sky to fire and flowers, and snowflakes and fresh fruit. As the children make their way through the woods and back to the paved and noisy streets, they discover that wild exists not just off in some distant place, but right in their own backyard.
When our young hero settles in to read, the last thing he wants is for some noisy animals to ruin the ending of the story. But ruin it they do. And as it turns out, the boy is quickly approaching a surprise ending of his own! Maybe he should have listened to the animals after all. . . .