The 40 Best Classic Read Alouds for Kids
I really value a lot of the classics. We definitely don't just read classics (which you'll realize right away when you look at our book lists), but there is a reason these books have stood the test of time.
While I was an avid reader as a child I hardly read any classics, something I wish I could go back and change. But, classics weren't the books that were prominent in my childhood so I stuck to The Baby-Sitter's Club series and all the Nancy Drew I could get my hands on.
This is not something I want my children to say about their childhoods so we are making sure to do a good job reading lots of classics.
It's been a surprise to me how much we've all enjoyed them!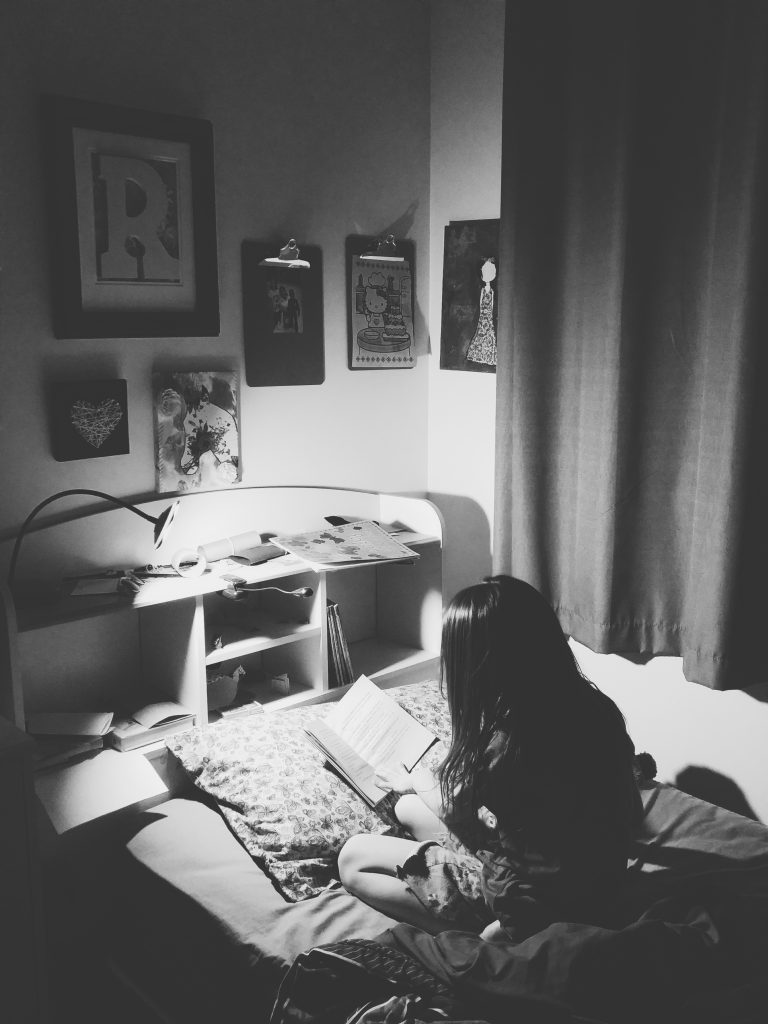 While this book list was made for up to grade four or so, I happen to know most adults enjoy them as well. 🙂
OTHER POSTS YOU MAY ENJOY:
Also, I created an updated list of 20 of the classic read alouds our family has loved!

THE 40 BEST CLASSIC
READ ALOUDS FOR KIDS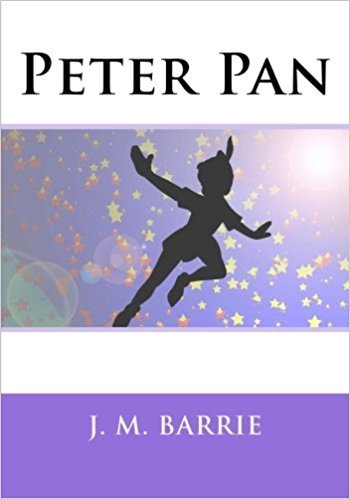 A mischievous boy who can fly and never grows up, Peter Pan spends his never-ending childhood adventuring on the small island of Neverland as the leader of his gang, the Lost Boys, interacting with mermaids, Native Americans, fairies, pirates, and occasionally ordinary children from the world outside of Neverland.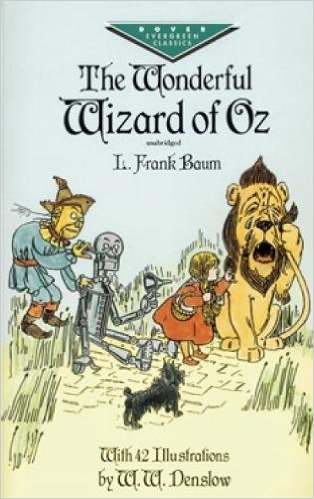 Dorothy, her little dog Toto, the Tin Woodman, Scarecrow, and the Cowardly Lion will charm boys and girls of today as much as they delighted children nearly a century ago as they set out on an exciting quest for the elusive Wizard of Oz. Along the way, they'll encounter the Wicked Witch of the West, the fantastic Winged Monkeys, the Queen of the Field Mice, the kind-hearted Munchkins, and other fanciful creatures.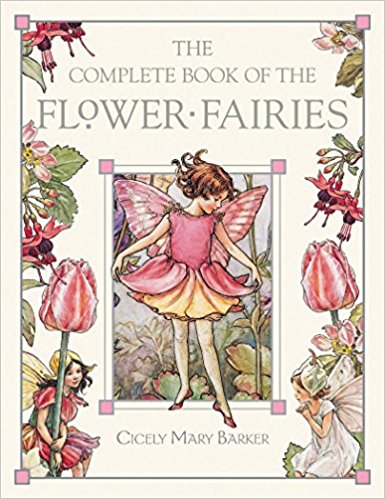 Perfect for fans of all ages, this wonderful collection includes all the original Flower Fairy poems and illustrations by Cicely Mary Barker from the classic books.
Since the publication of Cicely Mary Barker's first book in 1923, the Flower Fairies have been ethereal companions to generations of readers around the world. Her charming poetry and delicate illustrations have sparked the imaginations of children for over ninety years and continue to inspire a life-long love for fairies and all things magical.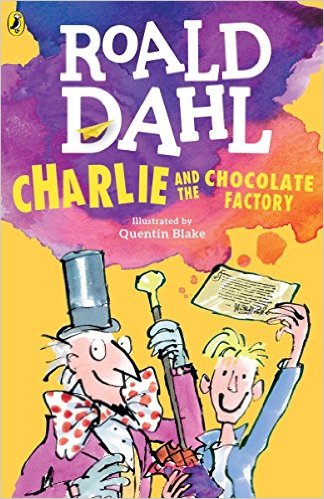 Willy Wonka's famous chocolate factory is opening at last! But only five lucky children will be allowed inside. And the winners are: Augustus Gloop, an enormously fat boy whose hobby is eating; Veruca Salt, a spoiled-rotten brat whose parents are wrapped around her little finger; Violet Beauregarde, a dim-witted gum-chewer with the fastest jaws around; Mike Teavee, a toy pistol-toting gangster-in-training who is obsessed with television; and Charlie Bucket, Our Hero, a boy who is honest and kind, brave and true, and good and ready for the wildest time of his life!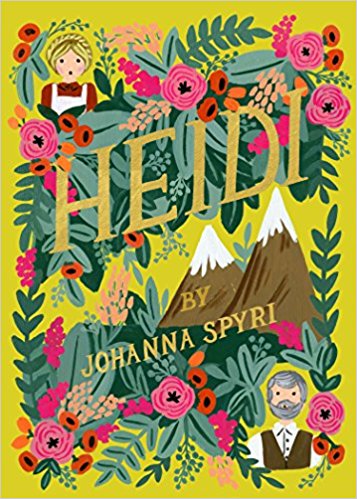 At the age of five, little orphan Heidi is sent to live with her grandfather in the Alps. Everyone in the village is afraid of him, but Heidi is fascinated by his long beard and bushy grey eyebrows. She loves her life in the mountains, playing in the sunshine and growing up amongst the goats and birds. But one terrible day, Heidi is collected by her aunt and is made to live with a new family in town. Heidi can't bear to be away from her grandfather; can she find a way back up the mountain, where she belongs?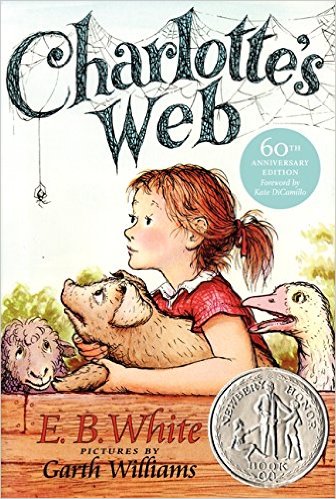 Some Pig. Humble. Radiant. These are the words in Charlotte's Web, high up in Zuckerman's barn. Charlotte's spiderweb tells of her feelings for a little pig named Wilbur, who simply wants a friend. They also express the love of a girl named Fern, who saved Wilbur's life when he was born the runt of his litter.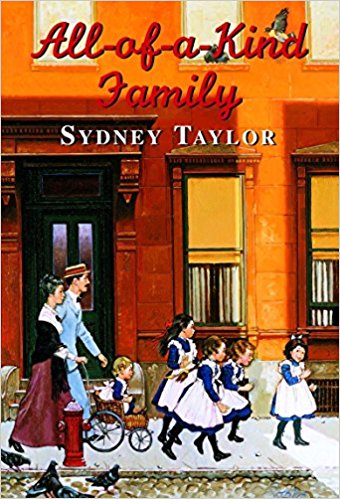 Meet the All-of-a-Kind Family — Ella, Henny, Sarah, Charlotte, and Gertie — who live with their parents in New York City at the turn of the century.
Together they share adventures that find them searching for hidden buttons while dusting Mama's front parlor and visiting with the peddlers in Papa's shop on rainy days. The girls enjoy doing everything together, especially when it involves holidays and surprises.
But no one could have prepared them for the biggest surprise of all!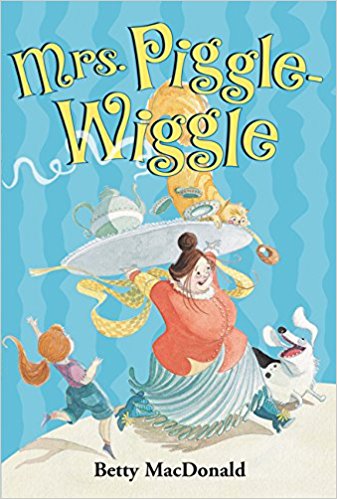 Meet Mrs. Piggle-Wiggle! She lives in an upside-down house with a kitchen that is always full of freshly baked cookies. She was even married to a pirate once! Best of all, she knows everything there is to know about children.
When Mary turns into an Answer-Backer or Dick becomes Selfish or Allen decides to be a Slow-Eater-Tiny-Bite-Taker, Mrs. Piggle-Wiggle has the perfect cure. And her solutions always work, with plenty of laughs along the way. This is the book that started it all!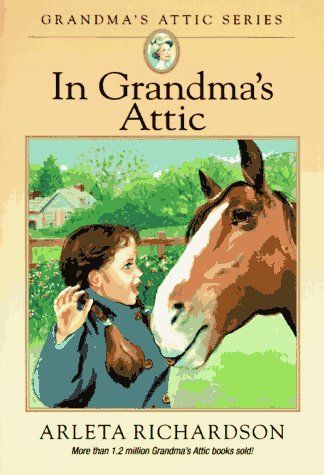 A young girl delights in her grandmother's stories of days gone by, sparked by keepsakes and simple questions, Grandma shares marvelous stories of mischief , discovery, and laughter, such as the time she accidentally lost the family buggy.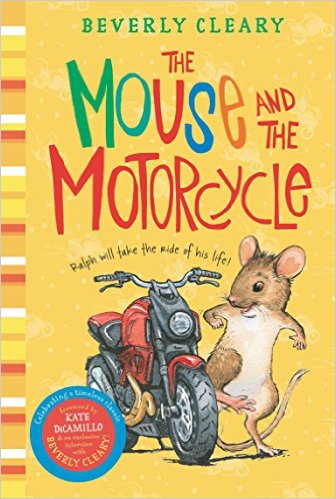 A young mouse named Ralph is thrown into a world of excitement when a boy and his shiny toy motorcycle check in to the Mountain View Inn. This timeless classic now features a foreword written by New York Timesbestselling author Kate DiCamillo, as well as an exclusive interview with Beverly Cleary herself.
When the ever-curious Ralph spots Keith's red toy motorcycle, he vows to ride it. So when Keith leaves the bike unattended in his room one day, Ralph makes his move. But with all this freedom (and speed!) come a lot of obstacles. Whether dodging a rowdy terrier or keeping his nosy cousins away from his new wheels, Ralph has a lot going on! And with a pal like Keith always looking out for him, there's nothing this little mouse can't handle.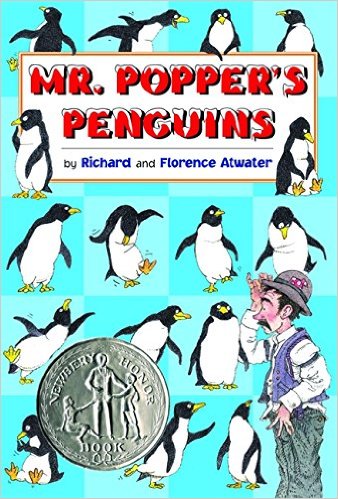 A classic of American humor, the adventures of a house painter and his brood of high-stepping penguins have delighted children for generations.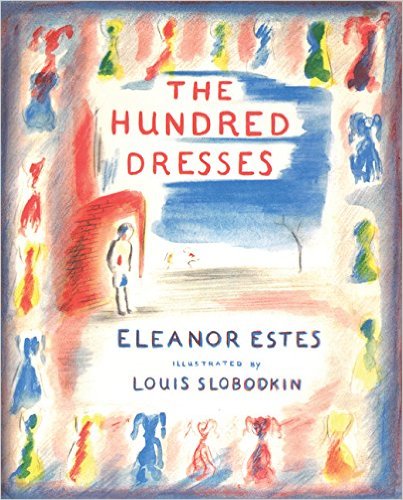 At the heart of the story is Wanda Petronski, a Polish girl in a Connecticut school who is ridiculed by her classmates for wearing the same faded blue dress every day. Wanda claims she has one hundred dresses at home, but everyone knows she doesn't and bullies her mercilessly. The class feels terrible when Wanda is pulled out of the school, but by that time it's too late for apologies. Maddie, one of Wanda's classmates, ultimately decides that she is "never going to stand by and say nothing again."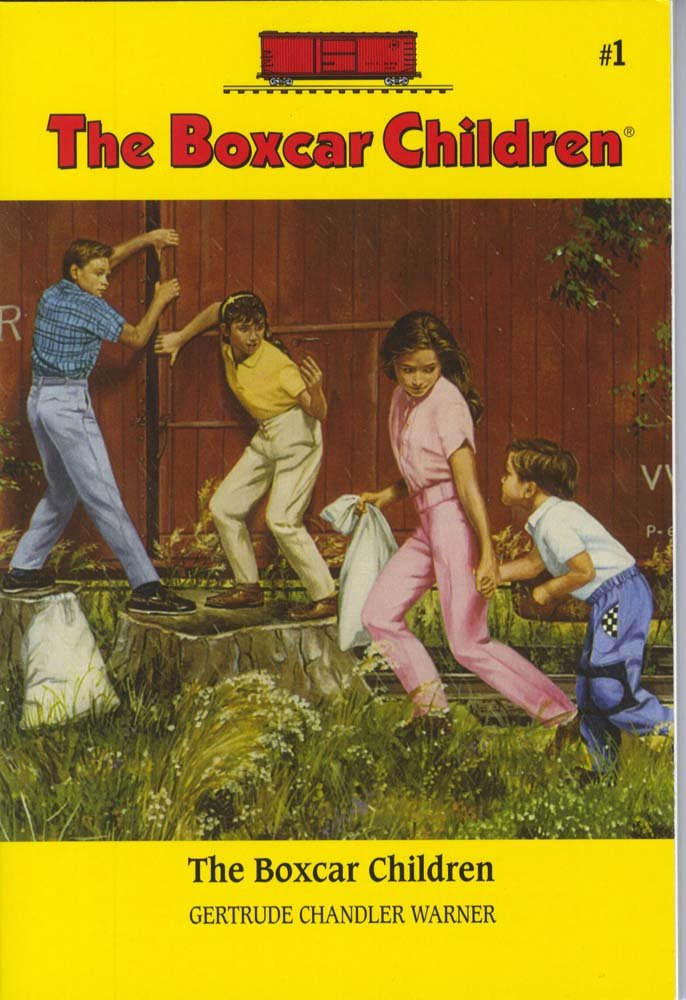 The Aldens begin their adventure by making a home in a boxcar. Their goal is to stay together, and in the process they find a grandfather.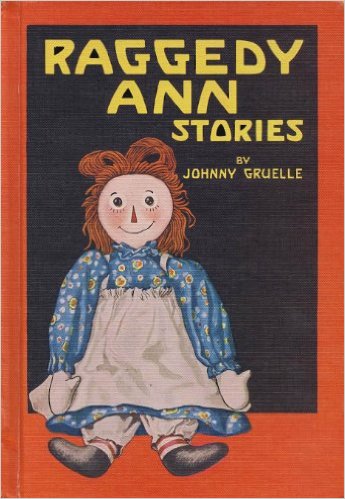 All the original stories are here, as Raggedy Ann comes to Marcella's nursery and quickly becomes the leader of the dolls. After learning a lesson from a naughty raid on the pantry, Raggedy Ann's adventures show her striving to be good — and succeeding. She and the other dolls rescue Fido, the family dog, from the dogcatcher. When, in one adventure, Raggedy Ann has to have her stuffing replaced, she gets her famous "I LOVE YOU" candy heart. Raggedy Ann also goes up in a kite, teaches two new dolls to be tolerant, and shares the excitement of a baby brother for Marcella, among several other tales.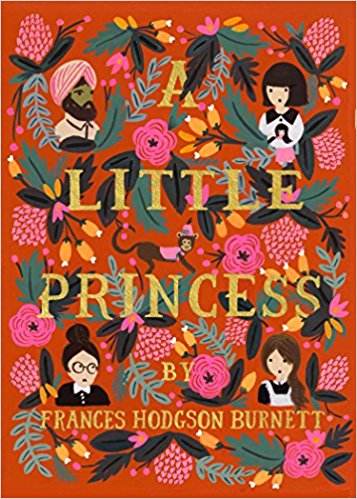 Alone in a new country, wealthy Sara Crewe tries to settle in and make friends at boarding school. But when she learns that she'll never see her beloved father gain, her life is turned upside down. Transformed from princess to pauper, she must swap dancing lessons and luxury for hard work and a room in the attic. Will she find that kindness and generosity are all the riches she truly needs?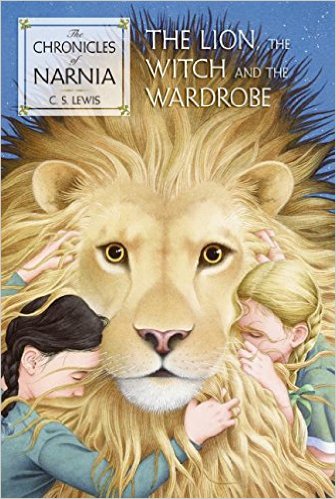 Four adventurous siblings—Peter, Susan, Edmund, and Lucy Pevensie—step through a wardrobe door and into the land of Narnia, a land frozen in eternal winter and enslaved by the power of the White Witch. But when almost all hope is lost, the return of the Great Lion, Aslan, signals a great change . . . and a great sacrifice.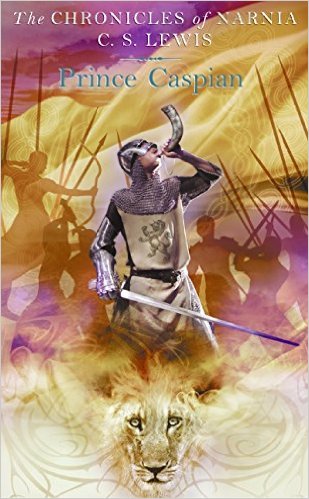 The Pevensie siblings travel back to Narnia to help a prince denied his rightful throne as he gathers an army in a desperate attempt to rid his land of a false king. But in the end, it is a battle of honor between two men alone that will decide the fate of an entire world.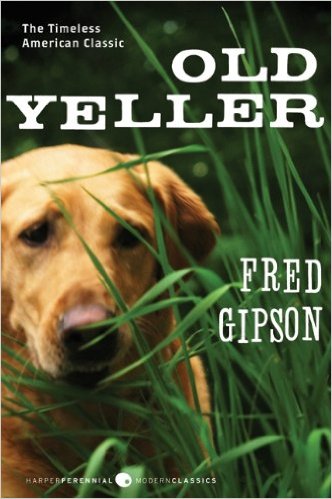 The stray dog was ugly, and a thieving rascal, too. But he sure was clever, and a smart dog could be a big help on the wild Texas frontier, especially with Papa away on a long cattle drive up to Abilene.
Strong and courageous, Old Yeller proved that he could protect Travis's family from any sort of danger. But can Travis do the same for Old Yeller?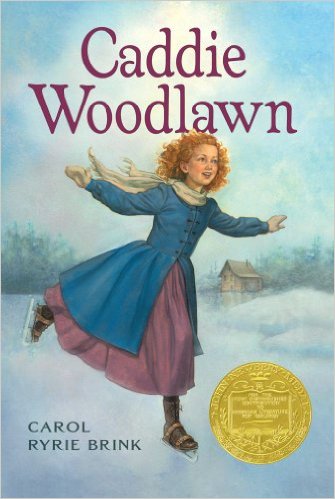 Caddie Woodlawn is a real adventurer. She'd rather hunt than sew and plow than bake, and tries to beat her brother's dares every chance she gets. Caddie is friends with Indians, who scare most of the neighbors — neighbors who, like her mother and sisters, don't understand her at all.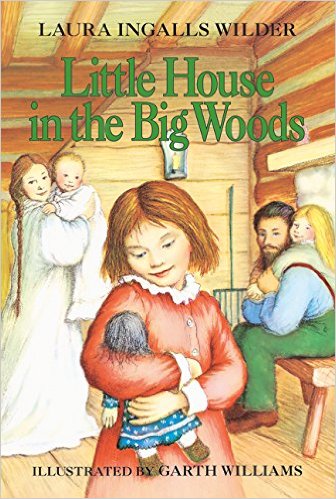 Told from four-year-old Laura's point of view, this story begins in 1871 in a little log cabin on the edge of the Big Woods of Wisconsin. Laura lives in the little house with her Pa, her Ma, her sisters Mary and Carrie, and their trusty dog, Jack.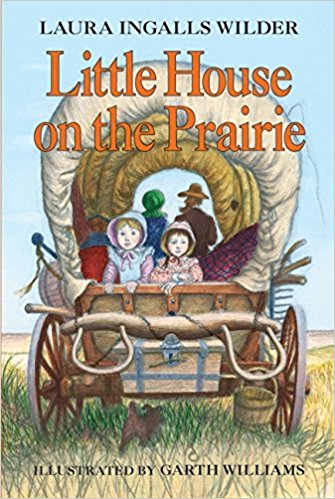 Laura Ingalls and her family are heading to Kansas! Leaving behind their home in the Big Woods of Wisconsin, they travel by covered wagon until they find the perfect spot to build a little house on the prairie. Laura and her sister Mary love exploring the rolling hills around their new home, but the family must soon get to work, farming and hunting and gathering food for themselves and for their livestock. Just when the Ingalls family starts to settle into their new home, they find themselves caught in the middle of a conflict. Will they have to move again?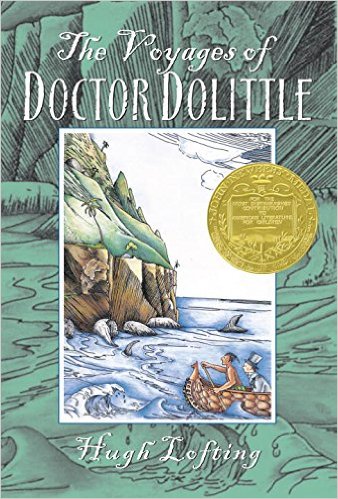 Doctor Dolittle heads for the high seas in perhaps the most amazing adventure ever experienced by man or animal.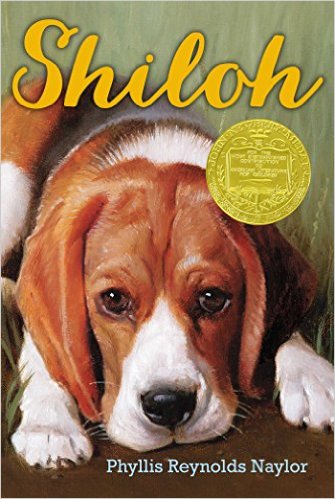 When Marty Preston comes across a young beagle in the hills behind his home, it's love at first sight—and also big trouble. It turns out the dog, which Marty names Shiloh, belongs to Judd Travers, who drinks too much and has a gun—and abuses his dogs. So when Shiloh runs away from Judd to Marty, Marty just has to hide him and protect him from Judd. But Marty's secret becomes too big for him to keep to himself, and it exposes his entire family to Judd's anger. How far will Marty have to go to make Shiloh his?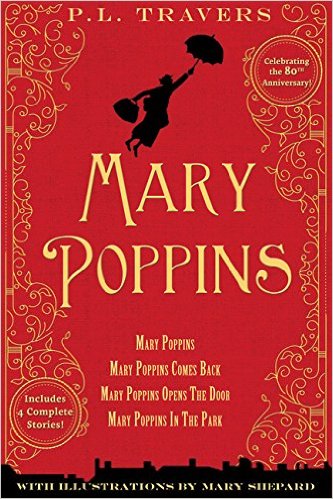 From the moment Mary Poppins arrives at Number Seventeen Cherry-Tree Lane, everyday life at the Banks house is forever changed.
It all starts when Mary Poppins is blown by the east wind onto the doorstep of the Banks house. She becomes a most unusual nanny to Jane, Michael, and the twins. Who else but Mary Poppins can slide up banisters, pull an entire armchair out of an empty carpetbag, and make a dose of medicine taste like delicious lime-juice cordial? A day with Mary Poppins is a day of magic and make-believe come to life!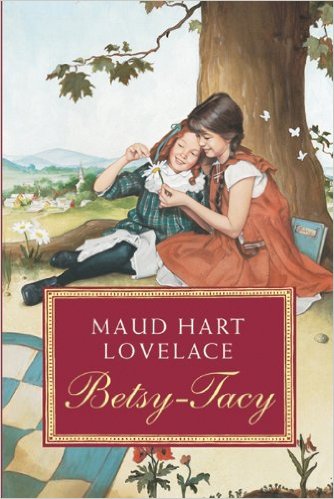 There are lots of children on Hill Street, but no little girls Betsy's age. So when a new family moves into the house across the street, Betsy hopes they will have a little girl she can play with. Sure enough, they do—a little girl named Tacy. And from the moment they meet at Betsy's fifth birthday party, Betsy and Tacy become such good friends that everyone starts to think of them as one person—Betsy-Tacy.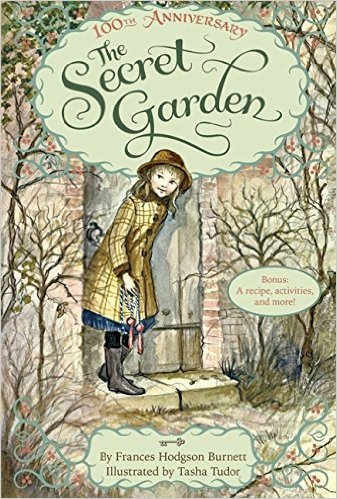 This is the poignant tale of a lonely little girl, orphaned and sent to a Yorkshire mansion at the edge of a vast lonely moor. At first, she is frightened by this gloomy place, but with the help of the local boy Dickon, who earns the trust of the moor's wild animals with his honesty and love, the invalid Colin, a spoiled, unhappy boy terrified of life, and a mysterious, abandoned garden, Mary is eventually overcome by the mystery of life itself—its birth and renewal, its love and joy.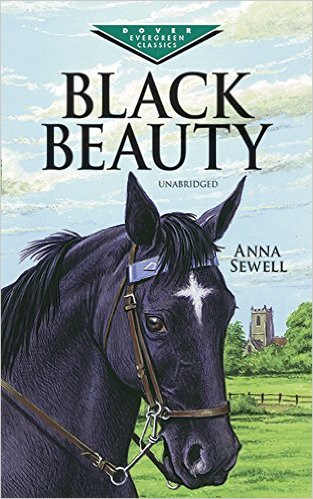 Black Beauty is the suspenseful and deeply moving account of a horse's experiences at the hands of many owners — some, sensitive riders who treated him gently; others, cruel drivers who thoughtlessly inflicted lasting damage.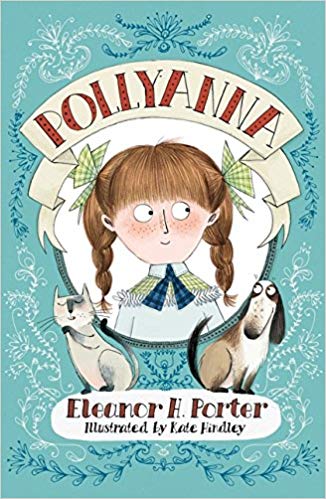 The orphan girl Pollyanna moves in with her strict aunt in New England. Despite a difficult start, Pollyanna's exuberance and positivity affect everyone who meets her, and she spreads joy and love wherever she goes. But when tragedy strikes, Pollyanna finds her optimistic attitude tested, and she must learn to find happiness again.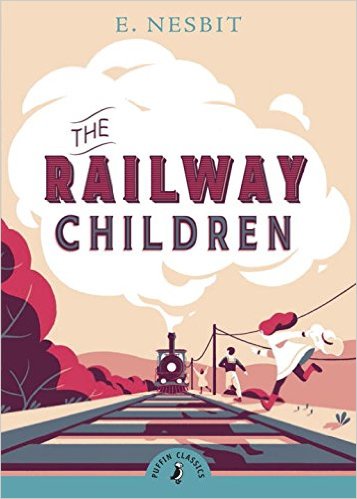 When Father is taken away unexpectedly, Roberta, Peter, Phyllis and their mother have to leave their comfortable life in London to go and live in a small cottage in the country. The children seek solace in the nearby railway station, and make friends with Perks the Porter and the Station Master himself. Each day, Roberta, Peter and Phyllis run down the field to the railway track and wave at the passing London train, sending their love to Father. Little do they know that the kindly old gentleman passenger who waves back holds the key to their father's disappearance.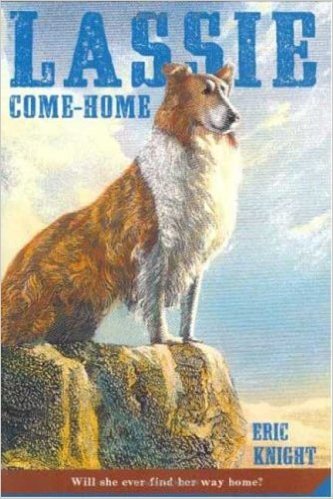 Lassie is Joe's prize collie and constant companion. But when Joe's father loses his job, Lassie must be sold. Three times she escapes from her new owner, and three times she returns home to Joe, until finally she is taken to the remotest part of Scotland―too far a journey for any dog to make alone . . . But Lassie is not just any dog.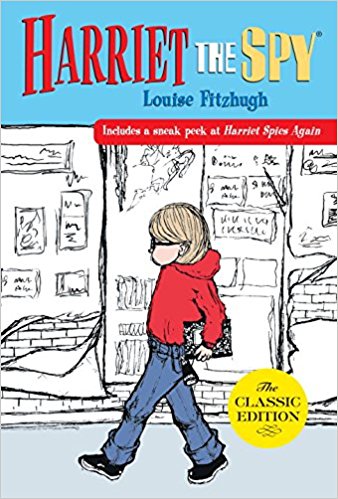 Harriet M. Welsch is a spy. In her notebook, she writes down everything she knows about everyone, even her classmates and her best friends. Then Harriet loses track of her notebook, and it ends up in the wrong hands. Before she can stop them, her friends have read the always truthful, sometimes awful things she's written about each of them. Will Harriet find a way to put her life and her friendships back together?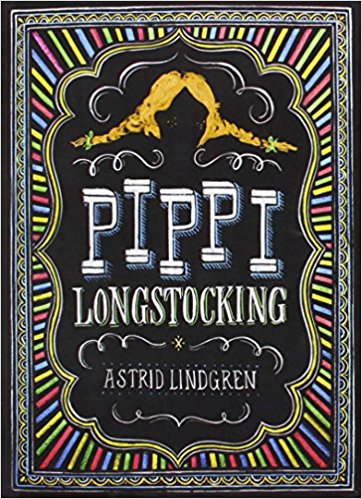 Tommy and his sister Annika have a new neighbor, and her name is Pippi Longstocking. She has crazy red pigtails, no parents to tell her what to do, a horse that lives on her porch, and a flair for the outrageous that seems to lead to one adventure after another!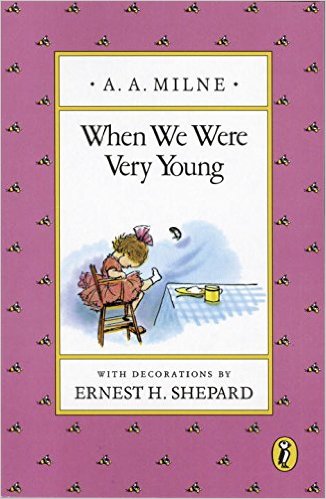 Verses full of bubbling nonsense and rhythm, written for the author's son, Christopher Robin. It is for "very small children (and for their elders who get a surreptitious joy from what is meant for their little ones)."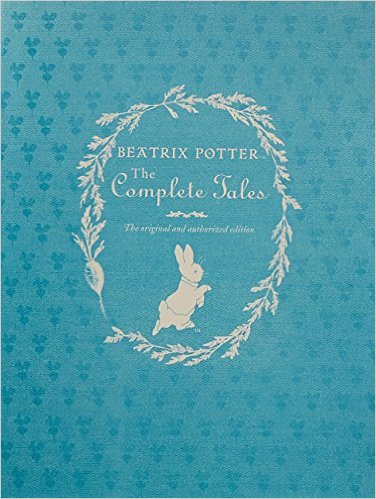 This complete and unabridged collection contains all 23 of Beatrix Potter's Tales in one deluxe volume with all their original illustrations. The stories are arranged in the order in which they were first published so they may be read in their proper sequence. A special section at the end of this volume contains four additional works by Beatrix Potter that were not published during her lifetime. Beautifully reissued with a newly designed slipcase and jacket—a truly stunning gift.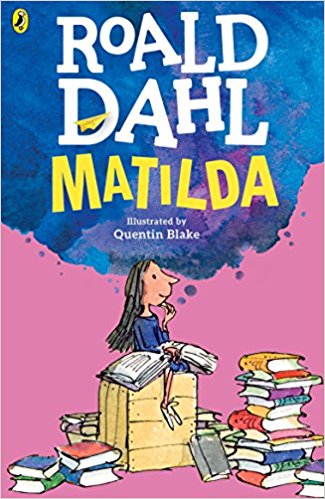 Matilda is a sweet, exceptional young girl, but her parents think she's just a nuisance. She expects school to be different but there she has to face Miss Trunchbull, a kid-hating terror of a headmistress. When Matilda is attacked by the Trunchbull she suddenly discovers she has a remarkable power with which to fight back. It'll take a superhuman genius to give Miss Trunchbull what she deserves and Matilda may be just the one to do it!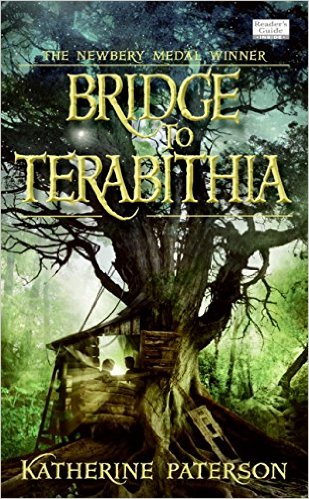 Jess Aarons has been practicing all summer so he can be the fastest runner in the fifth grade. And he almost is, until the new girl in school, Leslie Burke, outpaces him. The two become fast friends and spend most days in the woods behind Leslie's house, where they invent an enchanted land called Terabithia. One morning, Leslie goes to Terabithia without Jess and a tragedy occurs. It will take the love of his family and the strength that Leslie has given him for Jess to be able to deal with his grief.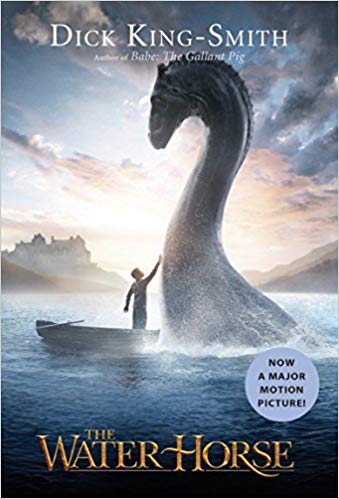 When eight-year-old Kirstie finds a strange egg near her home, she has no idea what will come out. Part horse, part toad, part turtle, and part crocodile? Only Kirstie's grandfather knows what it is: a water horse! While it is certainly the oddest-looking creature Kirstie has ever seen, it is also the gentlest. But soon, the unusual pet gets bigger. And bigger. And BIGGER. Will Kirstie and her family be able to keep their new pet or will he have to make a splash in someone else's home?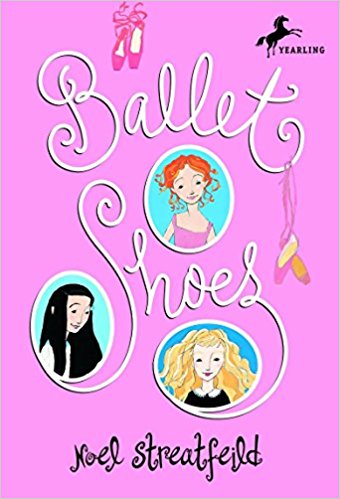 In the tradition of Frances Hodgson Burnett's The Little Princess come Noel Streatfeild's tales of triumph. In this story, three orphan girls vow to make a name for themselves and find their own special talents. With hard work, fame just may be in the stars!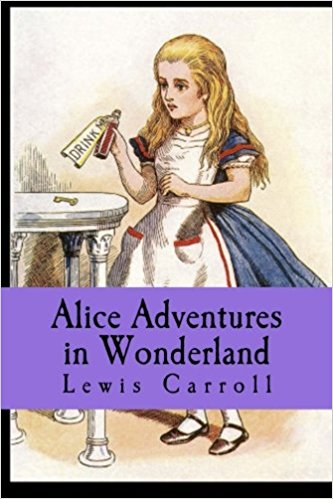 Alice's Adventures in Wonderland is the story of a girl named Alice falling through a rabbit hole into a fantasy world populated by peculiar, anthropomorphic creatures.
What classics would you add to this list?