Classic Novels for Grades 1 & 2
Welcome to the second installment of our list of kids classics! Today I wanted to share some great novels to read aloud to those in grade 1 and 2.
If you missed it you can check out the first list in this series (and come back for the other's soon!). UPDATE they are all up:
If you have kids in grades 1 & 2 and you haven't read some of the books on the kindergarten list I'd recommend reading those ones too.
I've tried to include books on these lists that appeal to a wide audience which works great for those who homeschool children through a variety of ages. Generally the ones on the kindergarten and grade 1 & 2 lists will need to be read aloud to them (or listened to on audio) and then as they reach grade 3, 4, 5 and 6 they can read the books on their own lists and the previous lists by themselves, or you can continue to read them aloud.
This fall officially kicks off our grade 1 year and I am planning on reading a lot of these books this year and the ones we don't get to will definitely be moved to our grade 2 list.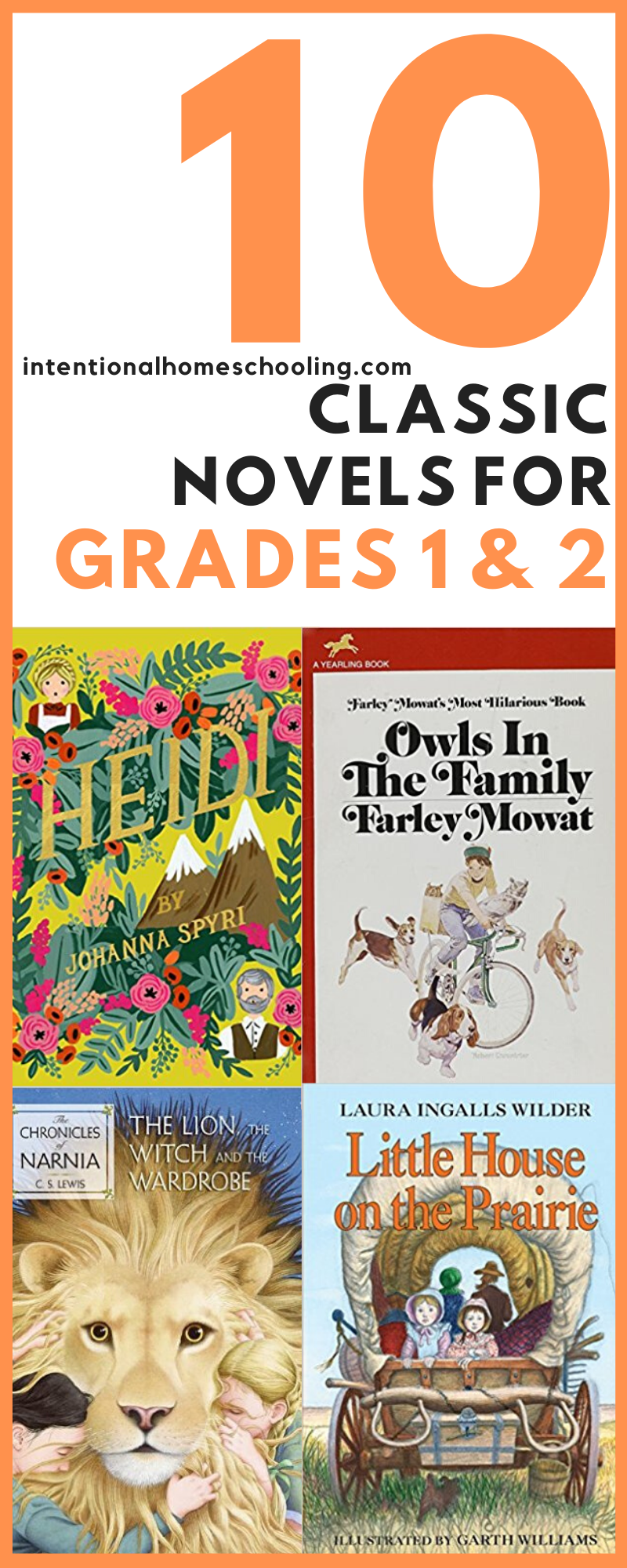 CLASSIC NOVELS FOR GRADES 1 & 2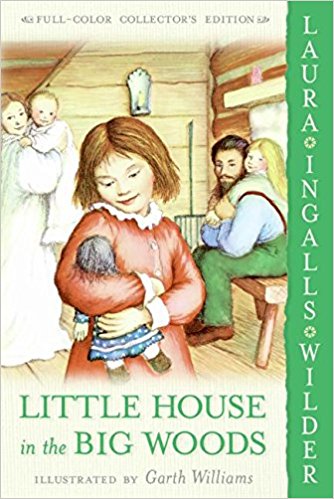 Told from four-year-old Laura's point of view, this story begins in 1871 in a little log cabin on the edge of the Big Woods of Wisconsin. Laura lives in the little house with her Pa, her Ma, her sisters Mary and Carrie, and their trusty dog, Jack.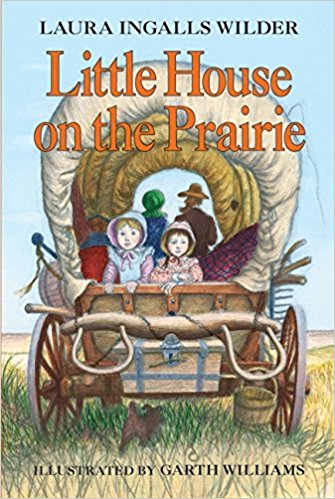 The adventures continue for Laura Ingalls and her family as they leave their little house in the Big Woods of Wisconsin and set out for Kansas. They travel for many days in their covered wagon until they find the best spot to build their little house on the prairie.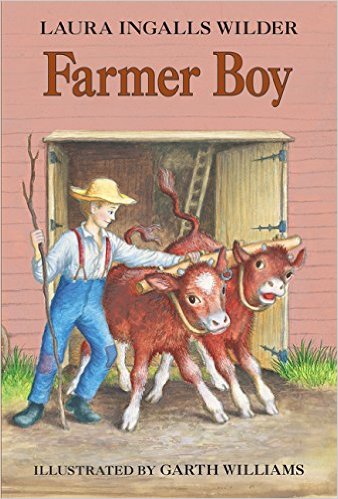 While Laura Ingalls grows up in a little house on the western prairie, Almanzo Wilder is living on a big farm in New York State. Here Almanzo and his brother and sisters help with the summer planting and fall harvest. In winter there is wood to be chopped and great slabs of ice to be cut from the river and stored. Time for fun comes when the jolly tin peddler visits, or best of all, when the fair comes to town.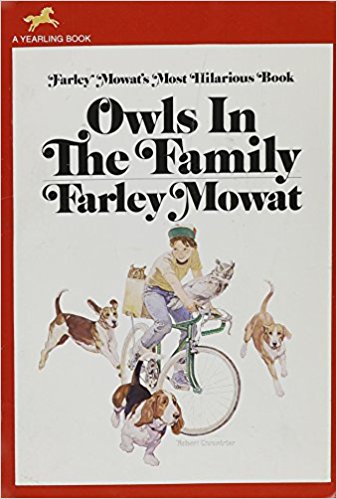 Every child needs to have a pet. No one could argue with that.
But what happens when your pet is an owl, and your owl is terrorizing the neighbourhood?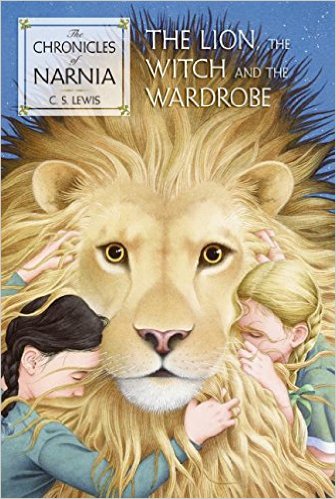 Four adventurous siblings—Peter, Susan, Edmund, and Lucy Pevensie—step through a wardrobe door and into the land of Narnia, a land frozen in eternal winter and enslaved by the power of the White Witch. But when almost all hope is lost, the return of the Great Lion, Aslan, signals a great change . . . and a great sacrifice.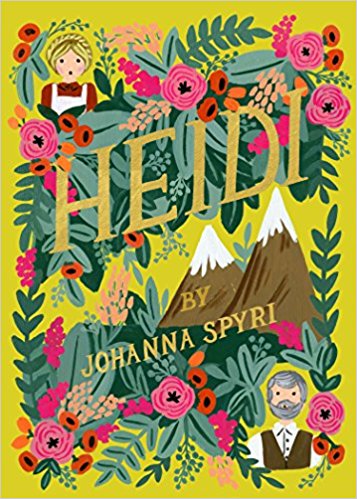 At the age of five, little orphan Heidi is sent to live with her grandfather in the Alps. Everyone in the village is afraid of him, but Heidi is fascinated by his long beard and bushy grey eyebrows. She loves her life in the mountains, playing in the sunshine and growing up amongst the goats and birds. But one terrible day, Heidi is collected by her aunt and is made to live with a new family in town. Heidi can't bear to be away from her grandfather; can she find a way back up the mountain, where she belongs?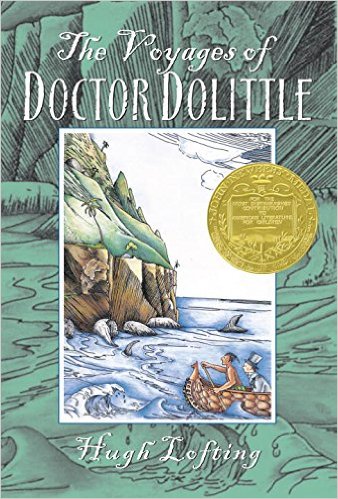 Doctor Dolittle heads for the high seas in perhaps the most amazing adventure ever experienced by man or animal.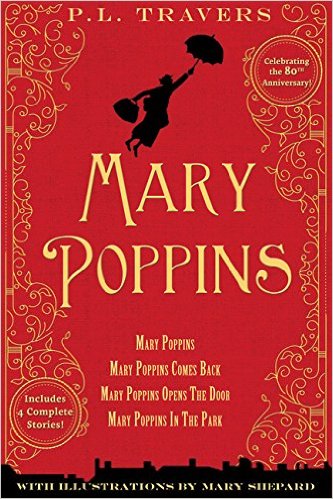 From the moment Mary Poppins arrives at Number Seventeen Cherry-Tree Lane, everyday life at the Banks house is forever changed.
It all starts when Mary Poppins is blown by the east wind onto the doorstep of the Banks house. She becomes a most unusual nanny to Jane, Michael, and the twins. Who else but Mary Poppins can slide up banisters, pull an entire armchair out of an empty carpetbag, and make a dose of medicine taste like delicious lime-juice cordial? A day with Mary Poppins is a day of magic and make-believe come to life!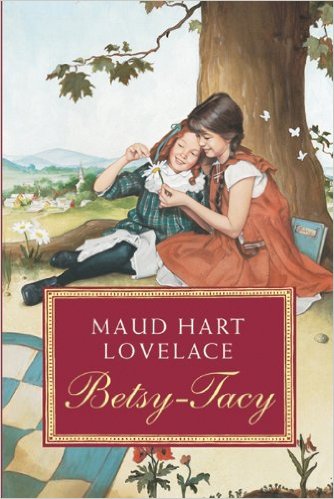 There are lots of children on Hill Street, but no little girls Betsy's age. So when a new family moves into the house across the street, Betsy hopes they will have a little girl she can play with. Sure enough, they do—a little girl named Tacy. And from the moment they meet at Betsy's fifth birthday party, Betsy and Tacy becoms such good friends that everyone starts to think of them as one person—Betsy-Tacy.
Originally, my list had The Tale of Despereaux on it but after reading it none of us really enjoyed it so I've since replaced it with this next book: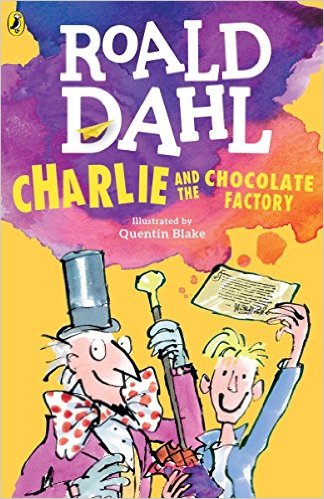 Willy Wonka's famous chocolate factory is opening at last! But only five lucky children will be allowed inside. And the winners are: Augustus Gloop, an enormously fat boy whose hobby is eating; Veruca Salt, a spoiled-rotten brat whose parents are wrapped around her little finger; Violet Beauregarde, a dim-witted gum-chewer with the fastest jaws around; Mike Teavee, a toy pistol-toting gangster-in-training who is obsessed with television; and Charlie Bucket, Our Hero, a boy who is honest and kind, brave and true, and good and ready for the wildest time of his life!

What are some of your favorite classics for grade one and two?