Classic Novels for Middle School
Middle grade books are admittedly some of my favorites to read. Both when I was in middle school and now as an adult.
My only regret is that I hardly read any classics when I was in middle school. I have been remedying that problem as an adult and have read a lot of great middle grade classics over the last few years.
Today's list includes some great middle grade classics for you to read to or with your middle schoolers or suggest they read on their own.
That being said, remember, middle grade books aren't just for middle schoolers! Many upper elementary students will also enjoy these books as well as high schoolers and adults!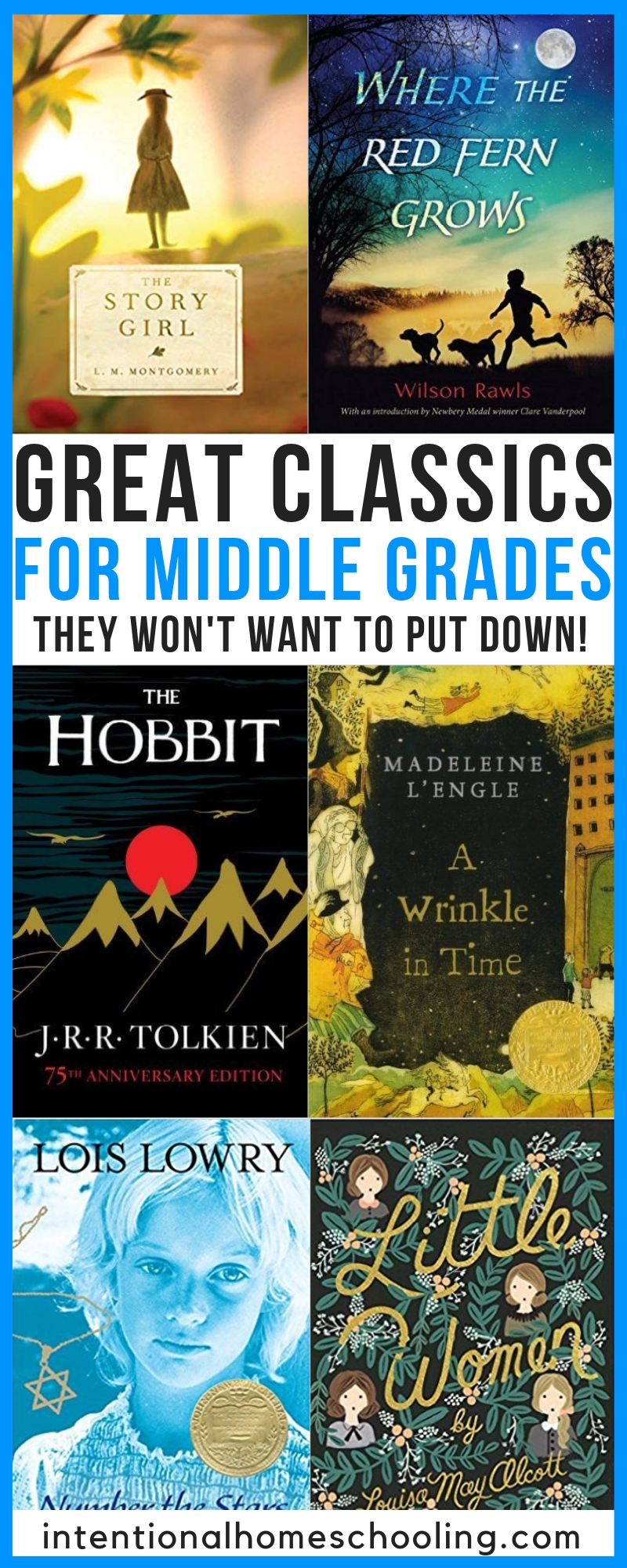 Classic Novels for Middle Grades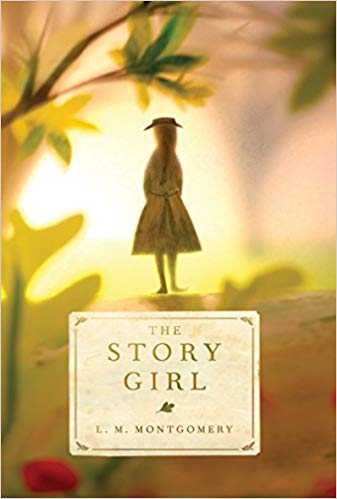 I know Anne of Green Gables is the L.M. Montgomery book that is always raved about but I actually prefer The Story Girl!
Sara Stanley is only fourteen, but she can weave tales that are impossible to resist. In the charming town of Carlisle, children and grown-ups alike flock from miles around to hear her spellbinding tales. And when Bev King and his younger brother Felix arrive for the summer, they, too, are captivated by the Story Girl. Whether she's leading them on exciting misadventures or narrating timeless stories–from the scary "Tale of the Family Ghost" to the fanciful "How Kissing Was Discovered" to the bittersweet "The Blue Chest of Rachel Ward"–the Story Girl has her audience hanging on every word.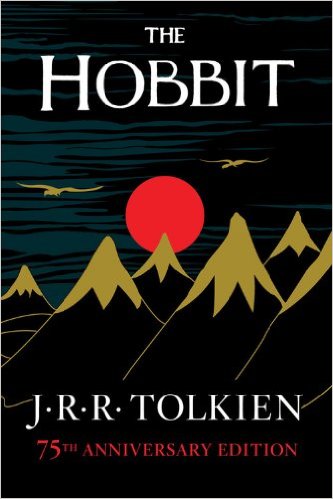 My eight year old has really been enjoying the audiobook for this one!
Bilbo Baggins is a hobbit who enjoys a comfortable, unambitious life, rarely traveling any farther than his pantry or cellar. But his contentment is disturbed when the wizard Gandalf and a company of dwarves arrive on his doorstep one day to whisk him away on an adventure. They have launched a plot to raid the treasure hoard guarded by Smaug the Magnificent, a large and very dangerous dragon. Bilbo reluctantly joins their quest, unaware that on his journey to the Lonely Mountain he will encounter both a magic ring and a frightening creature known as Gollum.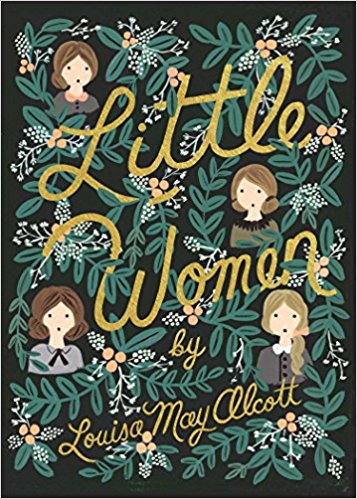 Grown-up Meg, tomboyish Jo, timid Beth, and precocious Amy. The four March sisters couldn't be more different. But with their father away at war, and their mother working to support the family, they have to rely on one another. Whether they're putting on a play, forming a secret society, or celebrating Christmas, there's one thing they can't help wondering: Will Father return home safely?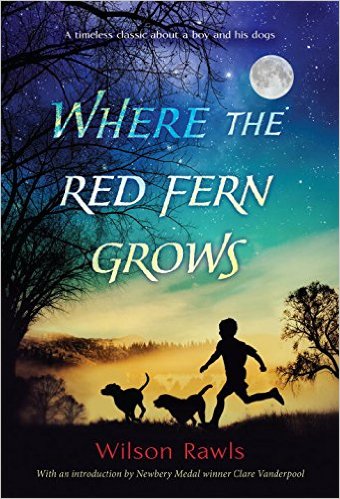 I'm not going to lie, there are going to be tears.
Billy has long dreamt of owning not one, but two, dogs. So when he's finally able to save up enough money for two pups to call his own—Old Dan and Little Ann—he's ecstatic. It doesn't matter that times are tough; together they'll roam the hills of the Ozarks.
Soon Billy and his hounds become the finest hunting team in the valley. Stories of their great achievements spread throughout the region, and the combination of Old Dan's brawn, Little Ann's brains, and Billy's sheer will seems unbeatable. But tragedy awaits these determined hunters—now friends—and Billy learns that hope can grow out of despair, and that the seeds of the future can come from the scars of the past.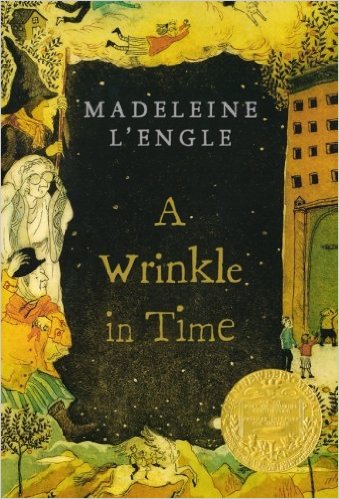 Once you are done reading the book you can check out the movie!
It was a dark and stormy night; Meg Murry, her small brother Charles Wallace, and her mother had come down to the kitchen for a midnight snack when they were upset by the arrival of a most disturbing stranger.
"Wild nights are my glory," the unearthly stranger told them. "I just got caught in a downdraft and blown off course. Let me sit down for a moment, and then I'll be on my way. Speaking of ways, by the way, there is such a thing as a tesseract."
A tesseract (in case the reader doesn't know) is a wrinkle in time.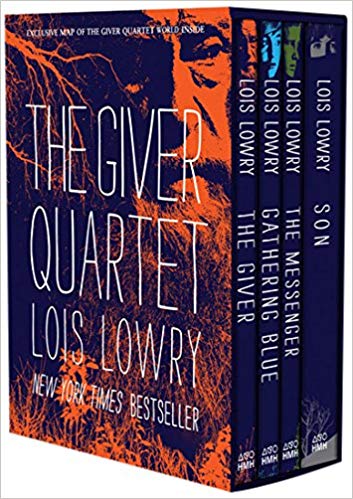 You can read just the first book but reading the whole quartet wraps things up a lot better!
The haunting story centers on twelve-year-old Jonas, who lives in a seemingly ideal, if colorless, world of conformity and contentment. Not until he is given his life assignment as the Receiver of Memory does he begin to understand the dark, complex secrets behind his fragile community.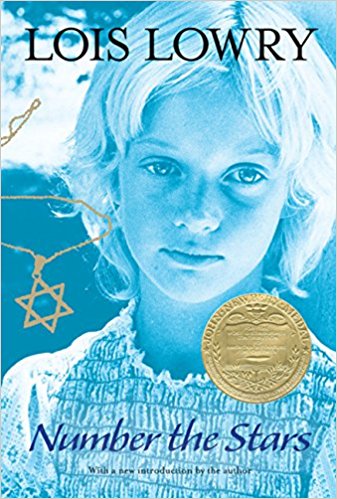 As the German troops begin their campaign to "relocate" all the Jews of Denmark, Annemarie Johansen's family takes in Annemarie's best friend, Ellen Rosen, and conceals her as part of the family.
Through the eyes of ten-year-old Annemarie, we watch as the Danish Resistance smuggles almost the entire Jewish population of Denmark, nearly seven thousand people, across the sea to Sweden. The heroism of an entire nation reminds us that there was pride and human decency in the world even during a time of terror and war.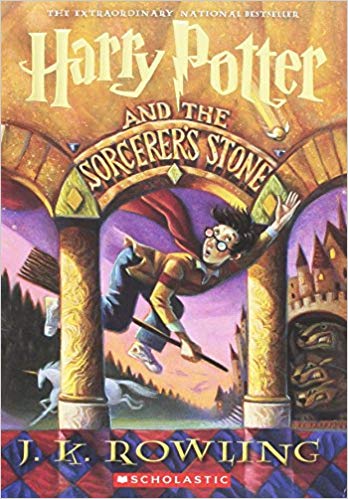 Harry Potter has no idea how famous he is. That's because he's being raised by his miserable aunt and uncle who are terrified Harry will learn that he's really a wizard, just as his parents were. But everything changes when Harry is summoned to attend an infamous school for wizards, and he begins to discover some clues about his illustrious birthright. From the surprising way he is greeted by a lovable giant, to the unique curriculum and colorful faculty at his unusual school, Harry finds himself drawn deep inside a mystical world he never knew existed and closer to his own noble destiny.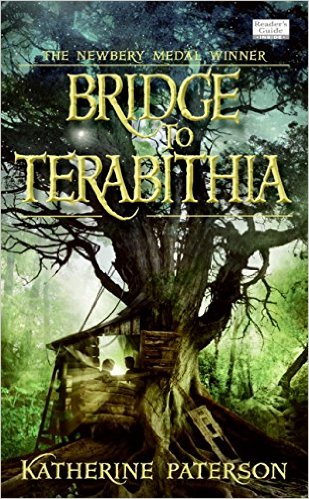 I clearly remember my grade 5 teacher reading this book to us. It's a torturous idea to read it in a classroom setting because of all the tears that ensue.
Jess Aarons has been practicing all summer so he can be the fastest runner in the fifth grade. And he almost is, until the new girl in school, Leslie Burke, outpaces him. The two become fast friends and spend most days in the woods behind Leslie's house, where they invent an enchanted land called Terabithia. One morning, Leslie goes to Terabithia without Jess and a tragedy occurs. It will take the love of his family and the strength that Leslie has given him for Jess to be able to deal with his grief.
Okay, what are some of your favorite classics for the middle grades? Let me know!
Oh, and if you like all things books – sign up for the bookish newsletter!