Books with Great Imagination to Spark Your Child's Imagination
A few days ago I shared that books are one of my favorite ways to foster imagination in children and today I wanted share a few of our favorite imaginative books with you.
(If you like this list, you'll love 9 MORE Books To Spark Your Child's Imagination!)
The books on this list not only have characters with great imagination, I also believe they help my own children to think in a more imaginative way. As I was making this list I realized that most of these books are ones we go back to over and over again, they are not only good for sparking imagination but also just exquisite books!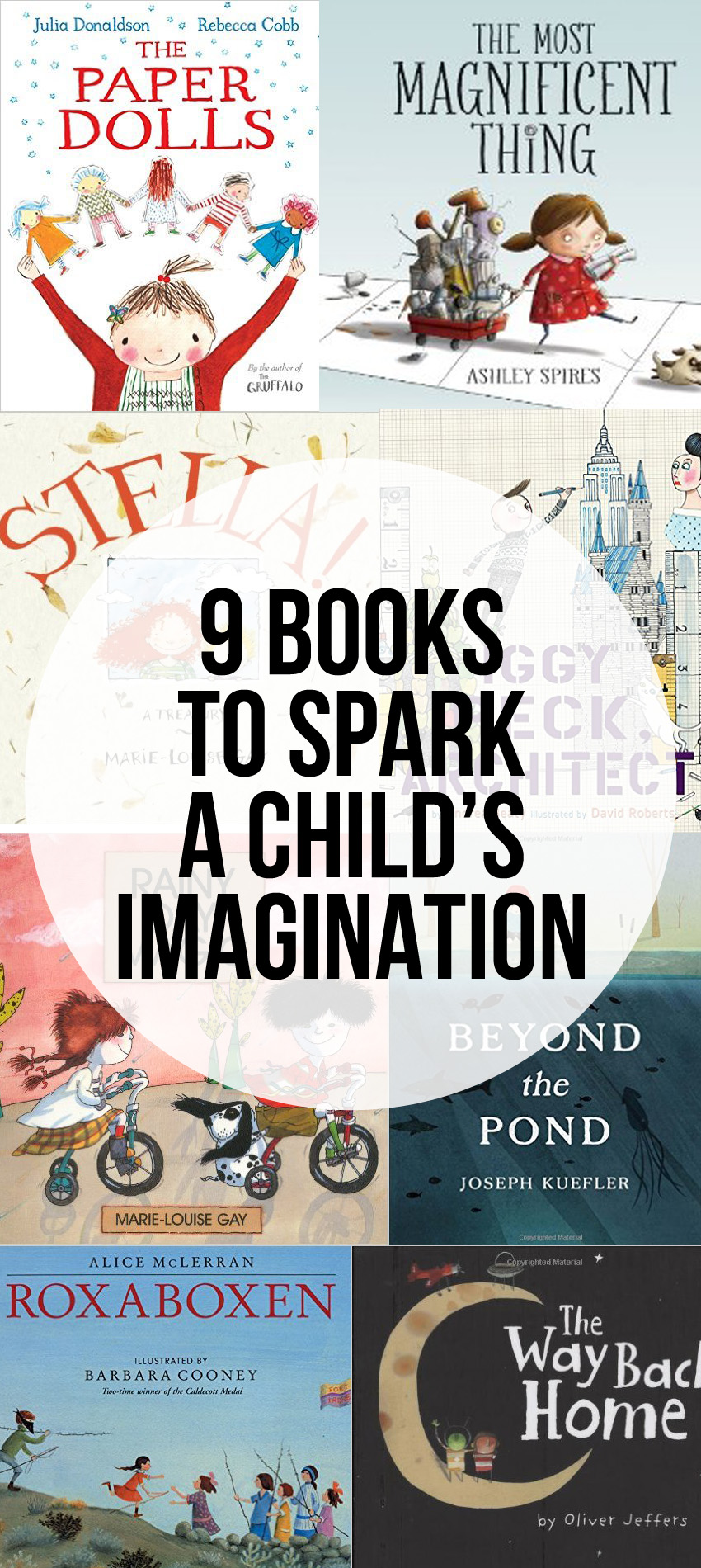 9 BOOKS TO SPARK
A CHILD'S IMAGINATION
A string of paper dolls go on a fantastical adventure through the house and out into the garden. They soon escape the clutches of the toy dinosaur and the snapping jaws of the oven-glove crocodile, but then a very real pair of scissors threatens.
A stunning picture book about the power of imagination. Just behind an ordinary house filled with too little fun, Ernest D. decides that today will be the day he explores the depths of his pond. Beyond the pond, he discovers a not-so-ordinary world that will change him forever.
One of my most cherished books from childhood! I can still quote it all. It's a rainy day, boring as can be, until Victor and Joey decide to make their own fun. Soon chairs turn into castles, bumblebees turn into tigers, and whales and starfish frolic in a watery kingdom.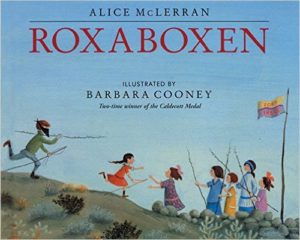 Marian called it Roxaboxen. (She always knew the name of everything.) There across the road, it looked like any rocky hill — nothing but sand and rocks, some old wooden boxes, cactus and greasewood and thorny ocotillo — but it was a special place: a sparkling world of jeweled homes, streets edged with the whitest stones, and two ice cream shops. Come with us there, where all you need to gallop fast and free is a long stick and a soaring imagination.
A little girl and her canine assistant set out to make the most magnificent thing. But after much hard work, the end result is not what the girl had in mind. Frustrated, she quits. Her assistant suggests a long walk, and as they walk, it slowly becomes clear what the girl needs to do to succeed. A charming story that will give kids the most magnificent thing: perspective!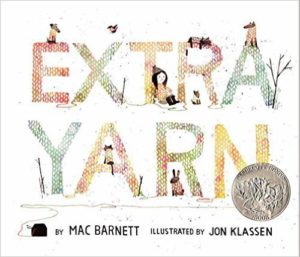 The story of how a young girl and her box of magical yarn transform a community. With spare, gently humorous illustrations and a palette that moves from black-and-white to a range of color, this modern fairy tale has the feel of a new classic.
Marie-Louise Gay gives us stories about two young siblings discovering their world. Here at last are all five books bound into one delightful volume. The treasury contains new art for the cover and opening page as well as new decorative line art.
Iggy has one passion: building. His parents are proud of his fabulous creations, though they're sometimes surprised by his materials—who could forget the tower he built of dirty diapers? When his second-grade teacher declares her dislike of architecture, Iggy faces a challenge. He loves building too much to give it up!
When a boy discovers a single-propeller airplane in his closet, he does what any young adventurer would do: He flies it into outer space! Millions of miles from Earth, the plane begins to sputter and quake, its fuel tank on empty. The boy executes a daring landing on the moon . . . but there's no telling what kind of slimy, slithering, tentacled, fangtoothed monsters lurk in the darkness! (Plus, it's dark and lonely out there.) Coincidentally, engine trouble has stranded a young Martian on the other side of the moon, and he's just as frightened and alone. Martian, Earthling—it's all the same when you're in need of a friend.