21 of the Best STEM Books for Kids
I'm continuing the STEM theme from the last few weeks with 21 of the best STEM books for kids.
There are a number of the typical picture books on this list and then some great non-fiction books as well.
I'm also hoping to share some of our favorite (non-book) STEM related resources soon too, so keep an eye out for that! (And if you have any favorite STEM resources, book or non-book, I would love for you to leave me a comment at the bottom of the post so we can check them out.)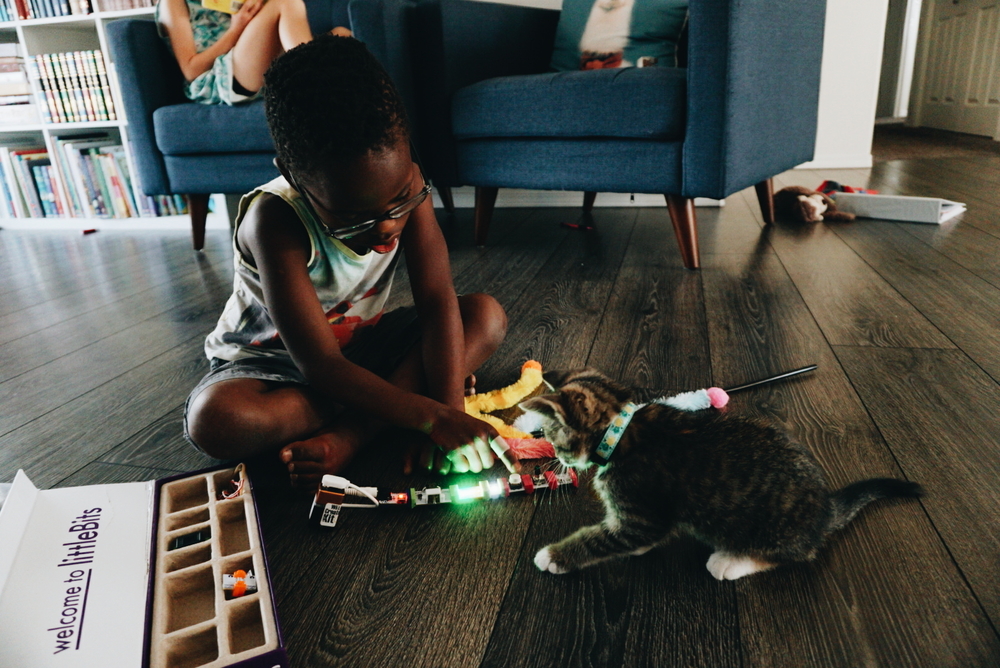 OTHER POSTS YOU MAY ENJOY: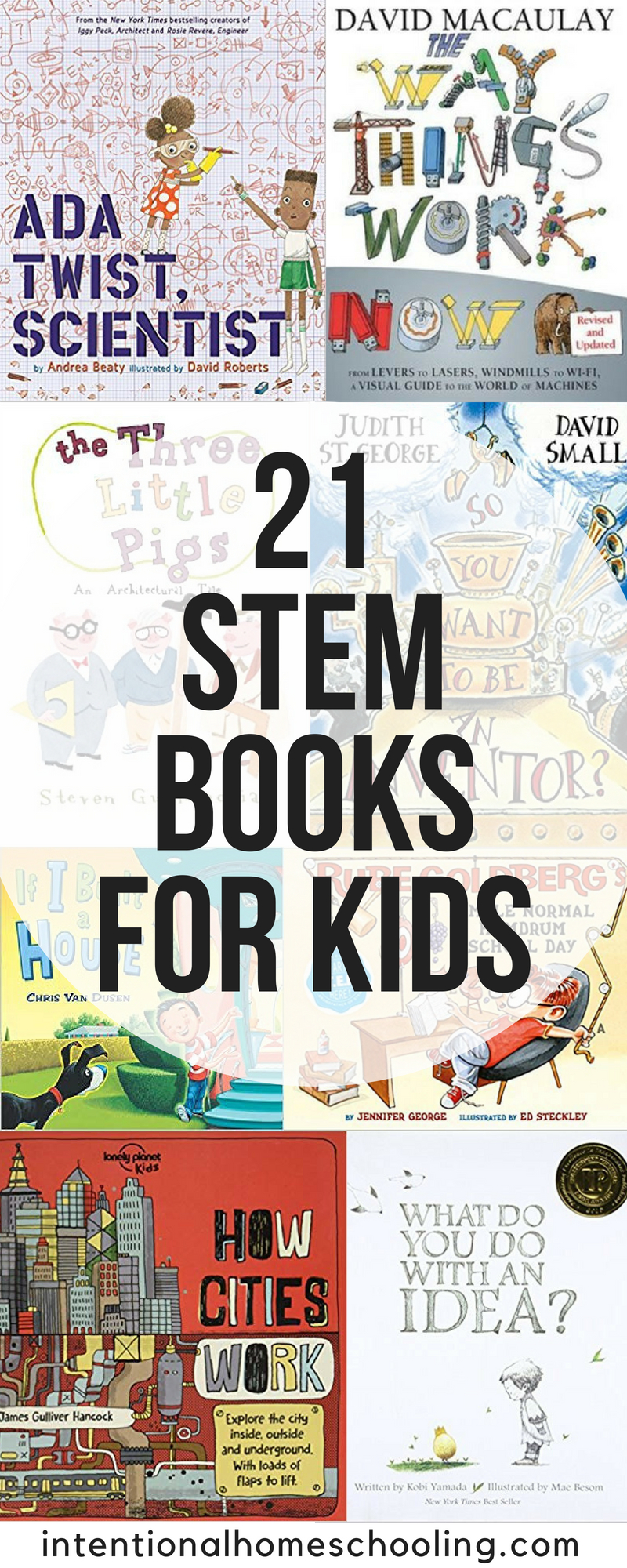 THE BEST STEM BOOKS FOR KIDS
I'm kicking this book list of with three of my favorite picture books:
Iggy has one passion: building. His parents are proud of his fabulous creations, though they're sometimes surprised by his materials—who could forget the tower he built of dirty diapers? When his second-grade teacher declares her dislike of architecture, Iggy faces a challenge. He loves building too much to give it up! With Andrea Beaty's irresistible rhyming text and David Roberts's puckish illustrations, this book will charm creative kids everywhere, and amuse their sometimes bewildered parents.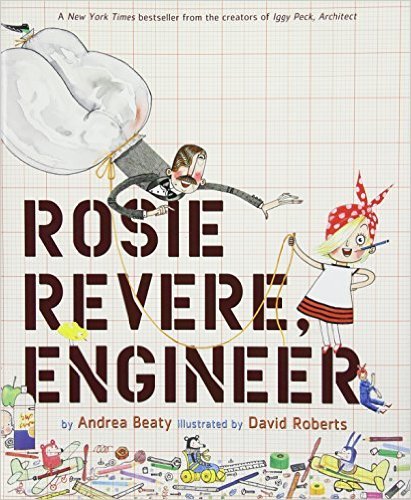 Rosie may seem quiet during the day, but at night she's a brilliant inventor of gizmos and gadgets who dreams of becoming a great engineer. When her great-great-aunt Rose (Rosie the Riveter) comes for a visit and mentions her one unfinished goal—to fly—Rosie sets to work building a contraption to make her aunt's dream come true. But when her contraption doesn't fly but rather hovers for a moment and then crashes, Rosie deems the invention a failure. On the contrary, Aunt Rose insists that Rosie's contraption was a raging success: you can only truly fail, she explains, if you quit.
Like her classmates, builder Iggy and inventor Rosie, scientist Ada, a character of color, has a boundless imagination and has always been hopelessly curious. Why are there pointy things stuck to a rose? Why are there hairs growing inside your nose? When her house fills with a horrific, toe-curling smell, Ada knows it's up to her to find the source. What would you do with a problem like this? Not afraid of failure, Ada embarks on a fact-finding mission and conducts scientific experiments, all in the name of discovery. But, this time, her experiments lead to even more stink and get her into trouble!
Inspired by real-life makers such as Ada Lovelace and Marie Curie, Ada Twist, Scientist champions girl power and women scientists, and brings welcome diversity to picture books about girls in science. Touching on themes of never giving up and problem solving, Ada comes to learn that her questions might not always lead to answers, but rather to more questions. She may never find the source of the stink, but with a supportive family and the space to figure it out, she'll be able to feed her curiosity in the ways a young scientist should.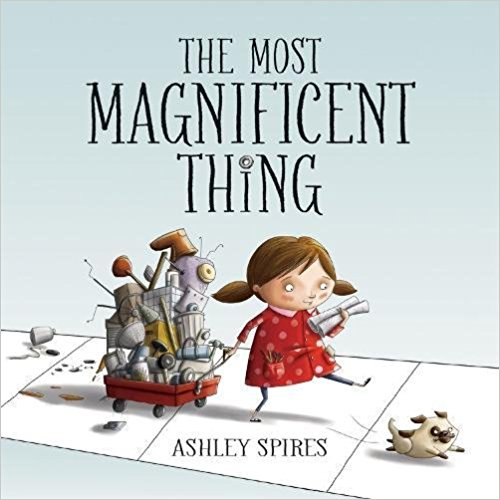 I love Ashley Spires and this is (one of) my favorite picture books of hers.
A little girl and her canine assistant set out to make the most magnificent thing. But after much hard work, the end result is not what the girl had in mind. Frustrated, she quits. Her assistant suggests a long walk, and as they walk, it slowly becomes clear what the girl needs to do to succeed. A charming story that will give kids the most magnificent thing: perspective!
Haha, who knew a science project could go so terribly wrong?!
Some kids are too smart for their own good…and maybe for everybody else's good. When an overly ambitious little girl builds a humongous robot for her science fair, she fully expects to win first place. What she doesn't expect is the chaos that follows.
Peter Reynolds is awesome, and he partnered up with his brother Paul for this book!
It's time for this year's Going Places contest! Finally. Time to build a go-cart, race it—and win. Each kid grabs an identical kit, and scrambles to build. Everyone but Maya. She sure doesn't seem to be in a hurry…and that sure doesn't look like anybody else's go-cart! But who said it had to be a go-cart? And who said there's only one way to cross the finish line?
This book is so good for showing kids the steps and revisions involved in building and creating.
Clink! Clankety-bang! Thump-whirr! That's the sound of Papa at work. Although he is an inventor, he has never made anything that works perfectly, and that's because he hasn't yet found a truly fantastic idea. But when he takes his family fishing on Lake Michigan, his daughter Virena asks, "Have you ever wondered what it's like to be a fish?"―and Papa is off to his workshop. With a lot of persistence and a little bit of help, Papa―who is based on the real-life inventor Lodner Phillips―creates a submarine that can take his family for a trip to the bottom of Lake Michigan.
By the time she's two years old, Violet Van Winkle can fix nearly any appliance in the house. And by eight she's building elaborate flying machines from scratch—mind-boggling contraptions such as the Tubbubbler, the Bicycopter, and the Wing-a-ma-jig. The kids at school tease her, but they have no idea what she's capable of. Maybe she could earn their respect by winning the blue ribbon in the upcoming Air Show. Or maybe something even better will happen—something involving her best-ever invention, a Boy Scout troop in peril, and even the mayor himself!
Young Frank is an architect. He lives with his grandfather, Old Frank, who is also an architect and his spotted dog, Eddie. Using anything he can get his hands on; macaroni, pillows, toilet paper, shoes, Young Frank likes to build buildings that twist, chairs with zig zag legs and even entire cities. But Old Frank disapproves, saying architects only build buildings.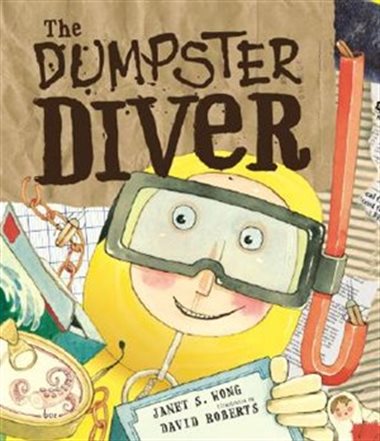 My kids loved this one! It's equal amounts of funny and creative building.
Anyone can dive for treasure in the ocean, but Steve dives for it in his neighborhood dumpster! As he delves into the trash each weekend, Steve encourages his young neighbors (aka the Diving Team) to see the potential in what other people throw away. With a little bit of imagination, trash can be transformed into treasure — and as the Diving Team soon discovers, it might even help a friend in need.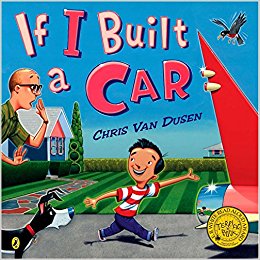 "If I built a car, it'd be totally new! Here are a few of the things that I'd do. . . ." Jack has designed the ultimate fantasy car. Inspired by zeppelins and trains, Cadillacs and old planes, with brilliant colors and lots of shiny chrome, this far-out vision is ready to cruise! there's a fireplace, a pool, and even a snack bar! After a tour of the ritzy interior, robert the robot starts up the motor . . . and Jack and his dad set off on the wildest test drive ever!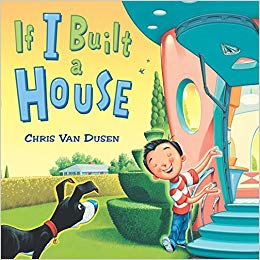 In If I Built a Car, imaginative Jack dreamed up a whimsical fantasy ride that could do just about anything. Now he's back and ready to build the house of his dreams, complete with a racetrack, flying room, and gigantic slide. Jack's limitless creativity and infectious enthusiasm will inspire budding young inventors to imagine their own fantastical designs.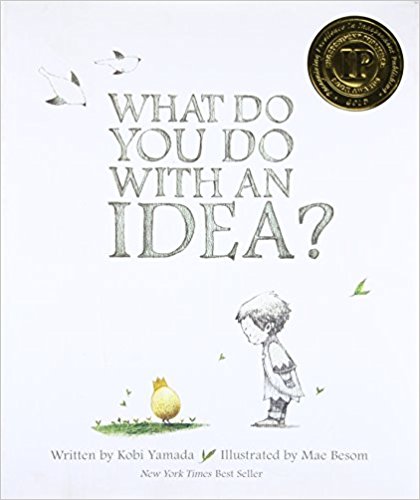 This is the story of one brilliant idea and the child who helps to bring it into the world. As the child's confidence grows, so does the idea itself. And then, one day, something amazing happens. This is a story for anyone, at any age, who's ever had an idea that seemed a little too big, too odd, too difficult. It's a story to inspire you to welcome that idea, to give it some space to grow, and to see what happens next. Because your idea isn't going anywhere. In fact, it's just getting started.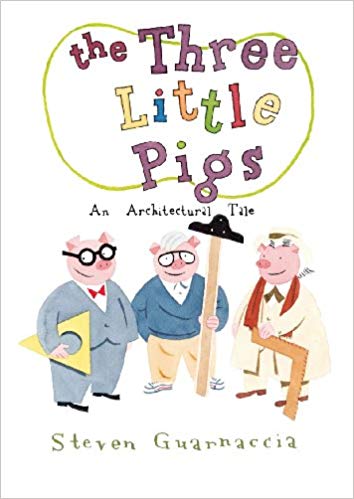 In this quirky, artsy retelling of "The Three Little Pigs," the pigs and their homes are nods to three famous architects―Frank Gehry, Phillip Johnson, and Frank Lloyd Wright―and their signature homes. Each house is filled with clever details, including furnishings by the architects and their contemporaries. Of course, not all the houses are going to protect the pigs from the wolf's huffing and puffing. Which one will? The wolf, and readers, are in for a clever surprise ending.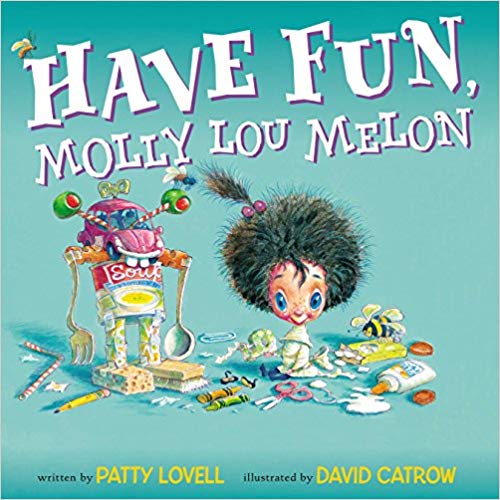 This is one of our family favorites, Molly Lou Melon is such a fun character and she's so inventive!
Molly Lou Melon's grandma taught her to be happy with herself no matter what, but  that's not all she learned. Molly Lou heard all about how her grandma didn't have fancy store-bought toys when she was little. She made dolls out of twigs and flowers and created her own fun in her backyard.
So Molly Lou does just that, proving that the best thing to play with is a huge imagination!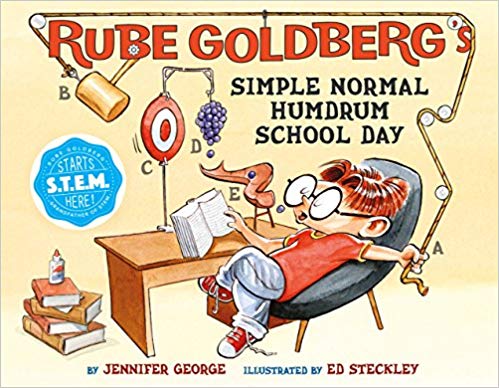 If Rube's inventions are any indication, "normal" means something very different in the Goldberg household. For Rube, up is down, in is out, and the simplest path to accomplishing an everyday task—like brushing his teeth or getting dressed—is a humorously complicated one. Follow Rube as he sets out on a typical school day, overcomplicating each and every step from the time he wakes up in the morning until the time he goes to bed at night.
This book features fourteen inventions, each depicting an interactive sequence whose purpose is to help Rube accomplish mundane daily tasks: a simple way to get ready for school, to make breakfast, to do his homework, and so much more.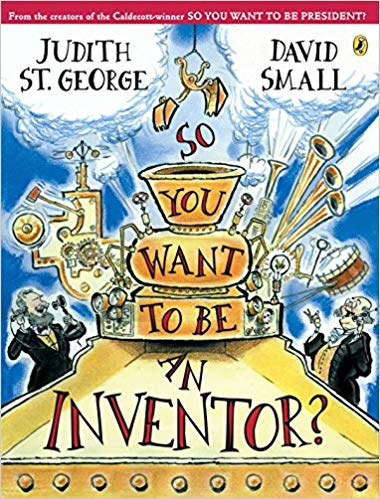 So You Want to Be an Inventor? features some of the world's best-known inventors-Thomas Edison, Benjamin Franklin, Eli Whitney-as well as lesser-known geniuses like Georges de Mestral (inventor of Velcro), Wilhelm Roentgen (inventor of X rays), and Hedy Lamarr (inventor of a system that became the basis for satellite communication-who knew?). Whether you're a dreamer or a loner, a copycat or a daredevil, this book might just inspire readers to invent something that could change the world!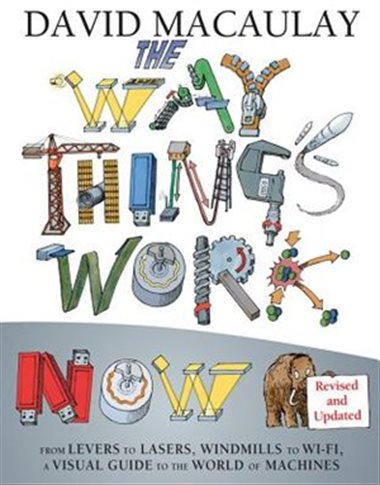 This is one of Ephraim's absolute favorite books, he can't read and yet he has spent hours pouring over this book.
Explainer-in-Chief David Macaulay updates the worldwide bestseller The New Way Things Work to capture the latest developments in the technology that most impacts our lives. Famously packed with information on the inner workings of everything from windmills to Wi-Fi, this extraordinary and humorous book both guides readers through the fundamental principles of machines, and shows how the developments of the past are building the world of tomorrow. This sweepingly revised edition embraces all of the latest developments, from touchscreens to 3D printer. Each scientific principle is brilliantly explained–with the help of a charming, if rather slow-witted, woolly mammoth.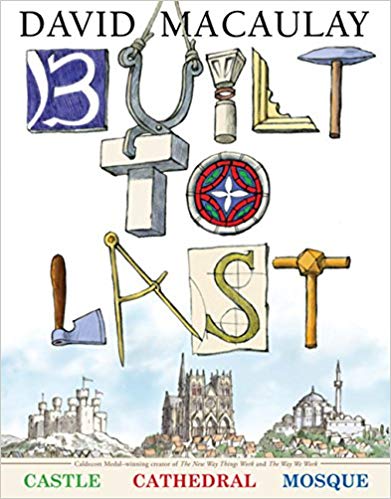 What can I say, David Macaulay is one of our favorites!
This new book—inspired by three classic, award-winning books—reveals the how and why behind some of the most fascinating and enduring structures humankind has ever created. Macaulay has revised texts based on new research, created gorgeous new drawings, in some cases wholly re-imagined scenes from the books—bringing Castle and Cathedral to life in full-color for the very first time. The resulting illustrations add to the reader's understanding of these buildings, capturing intriguing new perspectives and a depth of detail in structure and atmosphere.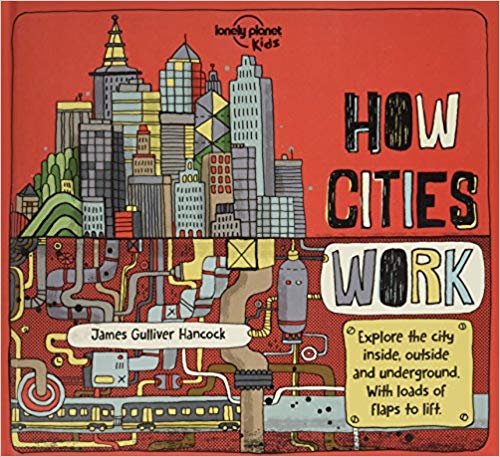 Get ready to explore the city in a whole new way. This innovative book for younger readers is packed with city facts, loads of flaps to lift, and unfolding pages to see inside buildings and under the streets.
Children can learn about skyscrapers, subway systems and stinky sewers. Discover where people live and peek behind closed doors to see what's going on in houses and apartments, or why not find out about what goes on underneath the streets you walk on every day?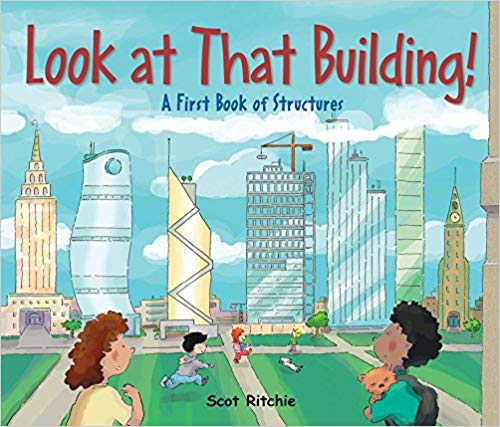 Learning about buildings and how they are constructed has never been so much fun. This gem of a book introduces young readers to basic construction concepts through the eyes of five friends keen on building a doghouse for their pet pooch, Max. To find out more about the task, Yulee, Martin, Nick, Sally and Pedro head to the library, where they learn about foundations, beams, frames and other building fundamentals. Fun facts, bright illustrations and comic-book-style discussions among the characters add to the mix. An activity at the end of the book invites readers to make their own mini doghouse out of marshmallows, paper, glue and craft sticks.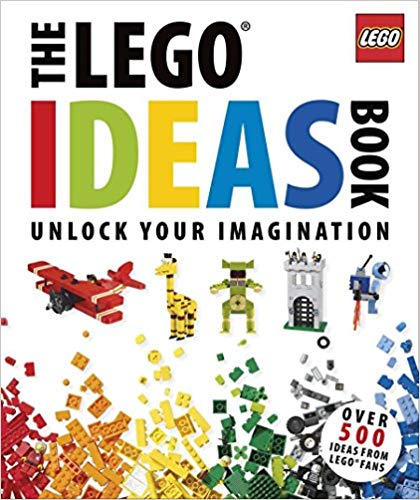 My kids are Lego obsessed, this book is a fun one with lots of great ideas!
Divided into six themed chapters—transportation, buildings, space, kingdoms, adventure, and useful makes—each section contains basic templates of key models to inspire you to create your own. Hints and tips from Master Builders can help you turn your classic car into a race car or add a bridge to your castle. Don't be concerned if you haven't got all the bricks you need: this book also shows how to simplify details, making this a user-friendly guide for any building ability.
Do you have any great STEM books you would add to this list?