The Best Picture Books About Girls and Science
Science has been a bit topic in our house lately and if you know us at all any time we are interested in a topic that means attempting to read all the books on that topic.
Science has been no exception. We've been attempting to read all the books.
On a semi-related note, Raeca noticed that a lot of the girls science books we've been reading the girls either have a pet dog or cat and a tree house. Of course it made her want both. Well, now we've got the kitten but I think the tree house will just continue to be a dream.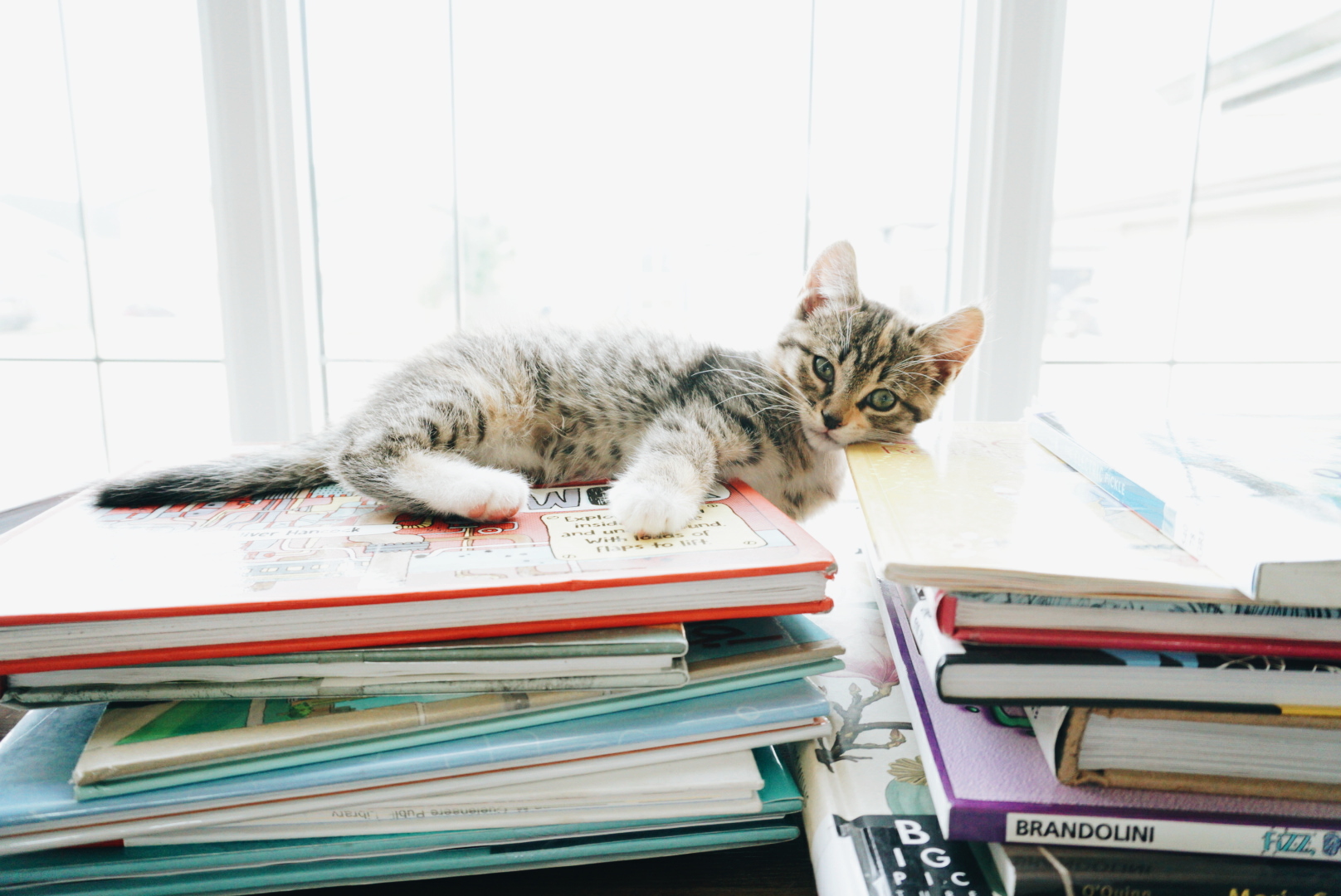 Lately there has been a lot more books being published that involve girls and science, my personal favorites are the picture books biographies of women scientists who have done some amazing things. So I thought it would be a great topic for my next book list. Of course, while writing this list I came across even more good books about girls and science so I suspect there will be a part two to this post in the future!
If you have any suggestions for books that involve girls and science leave a comment at the bottom of the post, I'd love to check them out!
OTHER POSTS YOU MAY ENJOY: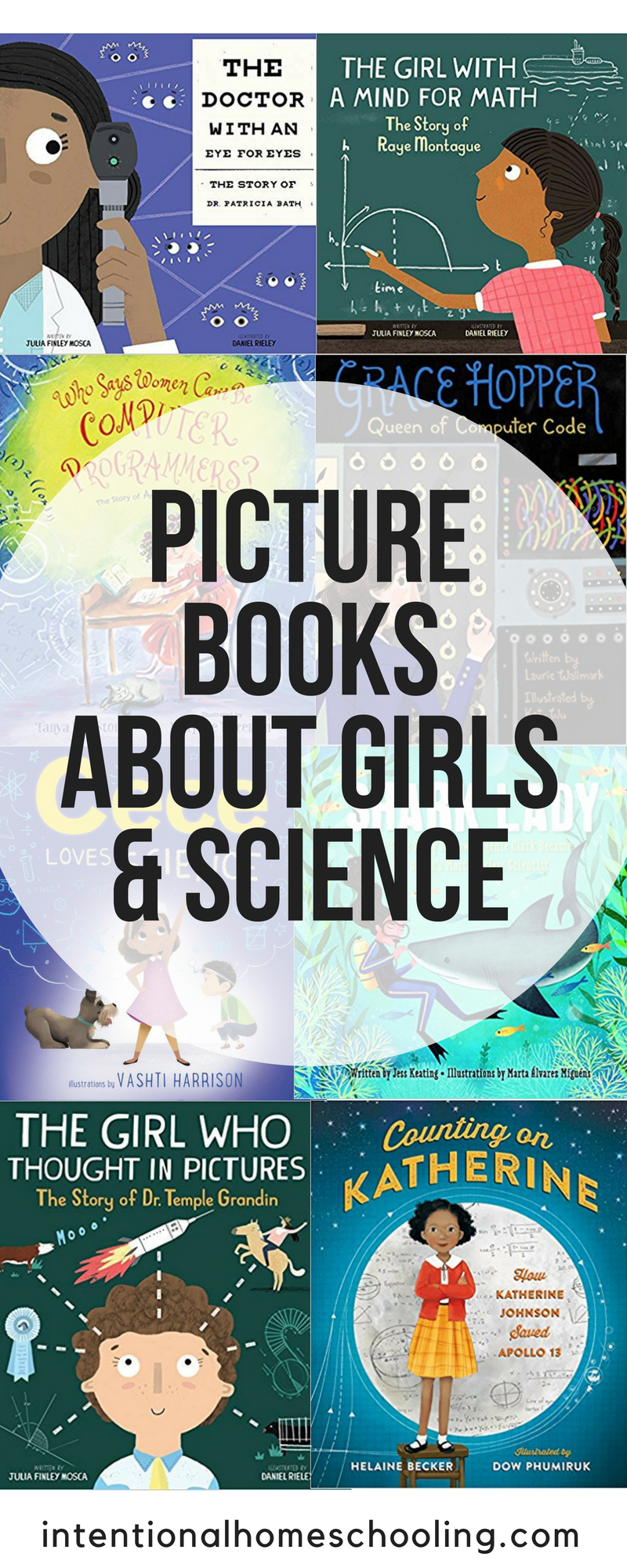 THE BEST PICTURE BOOKS ABOUT GIRLS AND SCIENCE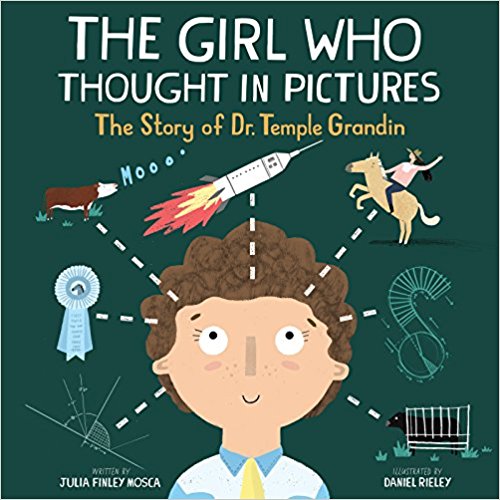 We are loving this new series!
If you've ever felt different, if you've ever been low, if you don't quite fit in, there's a name you should know… Meet Dr. Temple Grandin―one of the world's quirkiest science heroes!
When young Temple was diagnosed with autism, no one expected her to talk, let alone become one of the most powerful voices in modern science. Yet, the determined visual thinker did just that. Her unique mind allowed her to connect with animals in a special way, helping her invent groundbreaking improvements for farms around the globe!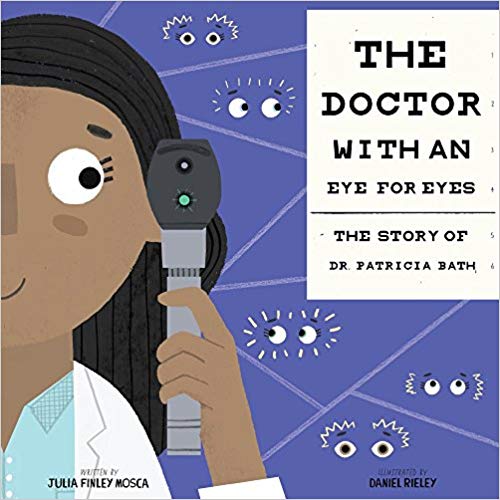 Raeca loves going to the eye doctor (is that weird?) so of course she loved this book!
If you like to think big, but some say you're too small, or they say you're too young or too slow or too tall… Meet Dr. Bath―the scientist who never lost sight of her dreams!
As a girl coming of age during the Civil Rights Movement, Patricia Bath made it her mission to become a doctor. When obstacles like racism, poverty, and sexism threatened this goal, she persevered―brightening the world with a game-changing treatment for blindness!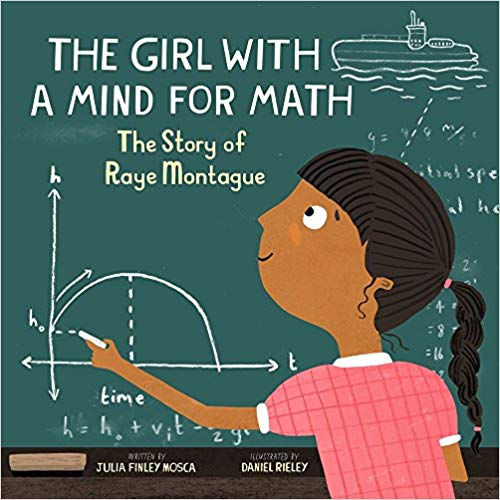 Okay, so we haven't actually read this book yet because it doesn't come out until September, but the other two books in this series were excellent so I feel like I can already recommend this one!
Meet Raye Montague―the hidden mastermind who made waves in the U.S. Navy!
After touring a German submarine in the early 1940s, young Raye set her sights on becoming an engineer. Little did she know sexism and racial inequality would challenge that dream every step of the way, even keeping her greatest career accomplishment a secret for decades. Through it all, the gifted mathematician persisted―finally gaining her well-deserved title in history: a pioneer who changed the course of ship design forever.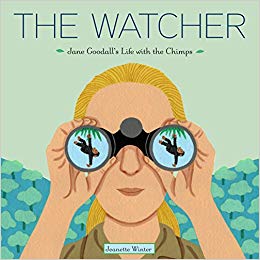 What child doesn't wish they could go live with monkeys? Even I thoroughly enjoyed thinking about that as we read this one.
Follow Jane from her childhood in London watching a robin on her windowsill, to her years in the African forests of Gombe, Tanzania, invited by brilliant scientist Louis Leakey to observe chimps, to her worldwide crusade to save these primates who are now in danger of extinction, and their habitat. Young animal lovers and Winter's many fans will welcome this fascinating and moving portrait of an extraordinary person and the animals to whom she has dedicated her life.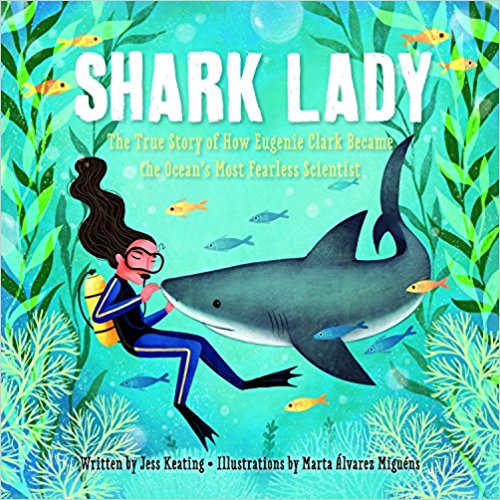 Being a shark lady may cross a line for us, but it was still fun to read about!
This is the story of a woman who dared to dive, defy, discover, and inspire. This is the story of Shark Lady.
Eugenie Clark fell in love with sharks from the first moment she saw them at the aquarium. She couldn't imagine anything more exciting than studying these graceful creatures. But Eugenie quickly discovered that many people believed sharks to be ugly and scary―and they didn't think women should be scientists.
Determined to prove them wrong, Eugenie devoted her life to learning about sharks. After earning several college degrees and making countless discoveries, Eugenie wrote herself into the history of science, earning the nickname "Shark Lady." Through her accomplishments, she taught the world that sharks were to be admired rather than feared and that women can do anything they set their minds to.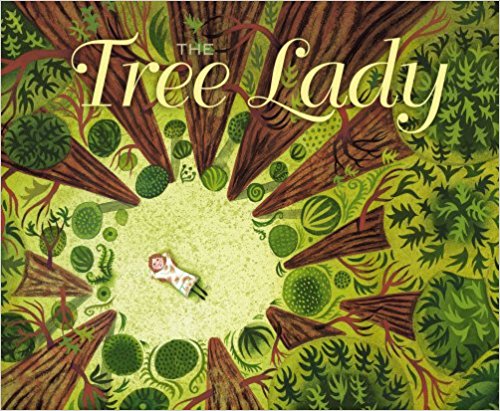 Being a tree lady may be more realistic than a shark lady, though my tree in my front yard is dying so maybe I wouldn't be so good at being a tree lady.
Unearth the true story of green-thumbed pioneer and activist Kate Sessions, who helped San Diego grow from a dry desert town into a lush, leafy city known for its gorgeous parks and gardens.
Katherine Olivia Sessions never thought she'd live in a place without trees. After all, Kate grew up among the towering pines and redwoods of Northern California. But after becoming the first woman to graduate from the University of California with a degree in science, she took a job as a teacher far south in the dry desert town of San Diego. Where there were almost no trees.
Kate decided that San Diego needed trees more than anything else. So this trailblazing young woman single handedly started a massive movement that transformed the town into the green, garden-filled oasis it is today. Now, more than 100 years after Kate first arrived in San Diego, her gorgeous gardens and parks can be found all over the city.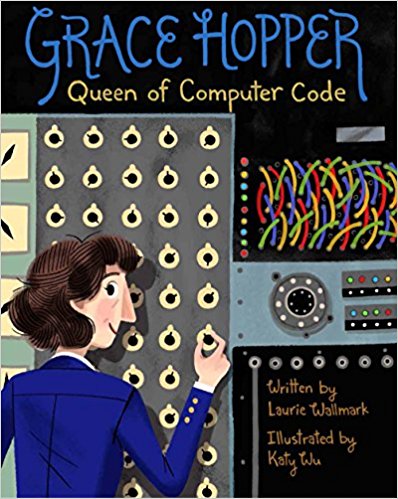 Who was Grace Hopper? A software tester, workplace jester, cherished mentor, ace inventor, avid reader, naval leader—AND rule breaker, chance taker, and troublemaker. Grace Hopper coined the term "computer bug" and taught computers to "speak English." Throughout her life, Hopper succeeded in doing what no one had ever done before. Delighting in difficult ideas and in defying expectations, the insatiably curious Hopper truly was "Amazing Grace" . . . and a role model for science- and math-minded girls and boys. With a wealth of witty quotes, and richly detailed illustrations, this book brings Hopper's incredible accomplishments to life.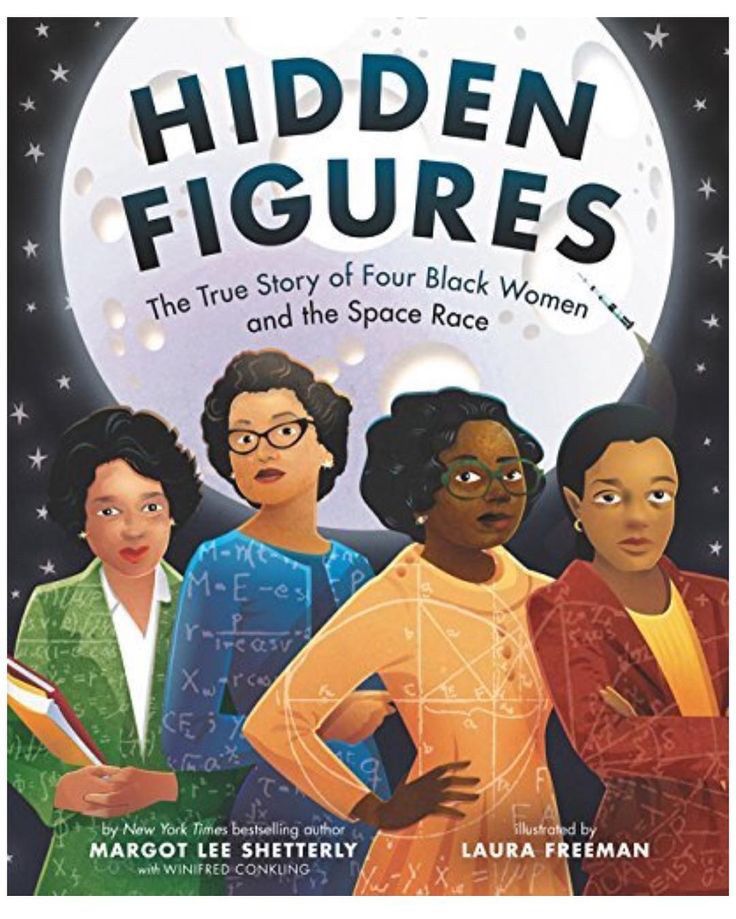 I still haven't watched the Hidden Figures movie! But this book sure made me want to, soon!
Dorothy Vaughan, Mary Jackson, Katherine Johnson, and Christine Darden were good at math…reallygood.
They participated in some of NASA's greatest successes, like providing the calculations for America's first journeys into space. And they did so during a time when being black and a woman limited what they could do. But they worked hard. They persisted. And they used their genius minds to change the world.
In this beautifully illustrated picture book edition, we explore the story of four female African American mathematicians at NASA, known as "colored computers," and how they overcame gender and racial barriers to succeed in a highly challenging STEM-based career.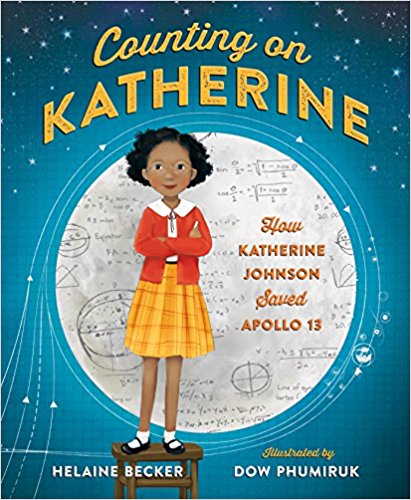 This is one of my favorites on this list! Plus we noticed that next month Katherine Johnson will be turning 100!
You've likely heard of the historic Apollo 13 moon landing. But do you know about the mathematical genius who made sure that Apollo 13 returned safely home?
As a child, Katherine Johnson loved to count. She counted the steps on the road, the number of dishes and spoons she washed in the kitchen sink, everything! Boundless, curious, and excited by calculations, young Katherine longed to know as much as she could about math, about the universe.
From Katherine's early beginnings as a gifted student to her heroic accomplishments as a prominent mathematician at NASA, Counting on Katherine is the story of a groundbreaking American woman who not only calculated the course of moon landings but, in turn, saved lives and made enormous contributions to history.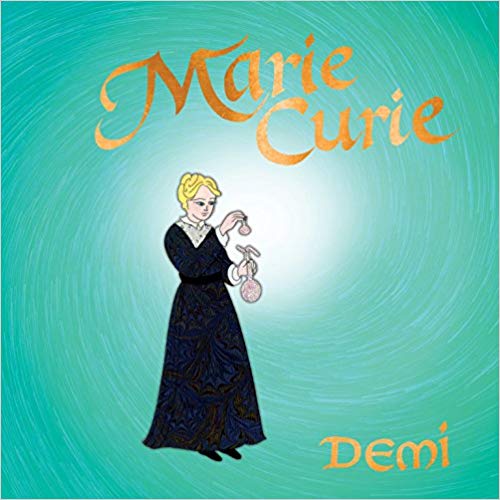 Maria Salomea Sklodowaska was born on November 7, 1867. Her family called her Manya, but the world would remember her by another name: Marie Curie, one of the greatest scientists who ever lived.
In a time when few women attended college, Marie earned degrees in physics and mathematics and went on to discover two elements: radium and polonium. She also invented a new word along the way: radioactive. This book celebrates her momentous achievements while also educating its readers about her scientific accomplishments and their implications.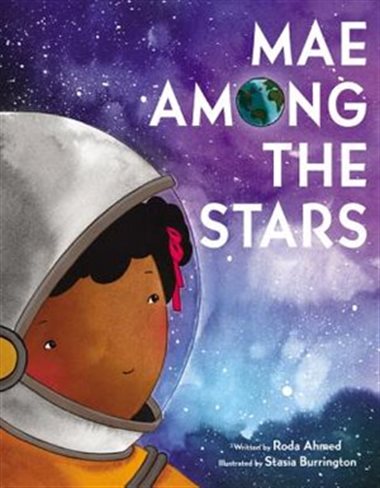 This book was actually on our list of The Best Books of 2018!
When Little Mae was a child, she dreamed of dancing in space. She imagined herself surrounded by billions of stars, floating, gliding, and discovering.
She wanted to be an astronaut.
Her mom told her, "If you believe it, and work hard for it, anything is possible."
Little Mae's curiosity, intelligence, and determination, matched with her parents' encouraging words, paved the way for her incredible success at NASA as the first African American woman to travel in space.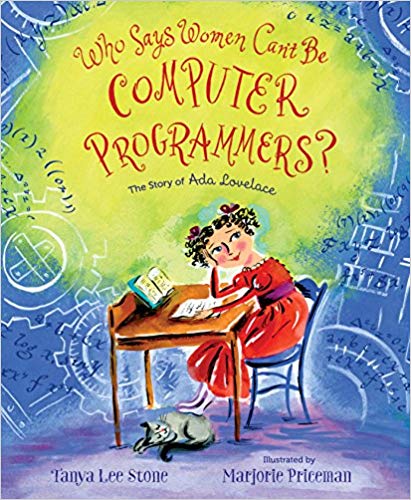 In the early nineteenth century lived Ada Byron: a young girl with a wild and wonderful imagination. The daughter of internationally acclaimed poet Lord Byron, Ada was tutored in science and mathematics from a very early age. But Ada's imagination was never meant to be tamed and, armed with the fundamentals of math and engineering, she came into her own as a woman of ideas―equal parts mathematician and philosopher.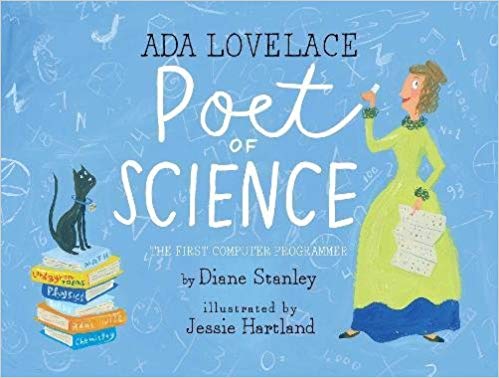 I appreciate that Ada Lovelace was so imaginative and science smart!
Two hundred years ago, a daughter was born to the famous poet, Lord Byron, and his mathematical wife, Annabella.
Like her father, Ada had a vivid imagination and a creative gift for connecting ideas in original ways. Like her mother, she had a passion for science, math, and machines. It was a very good combination. Ada hoped that one day she could do something important with her creative and nimble mind.
A hundred years before the dawn of the digital age, Ada Lovelace envisioned the computer-driven world we know today. And in demonstrating how the machine would be coded, she wrote the first computer program. She would go down in history as Ada Lovelace, the first computer programmer.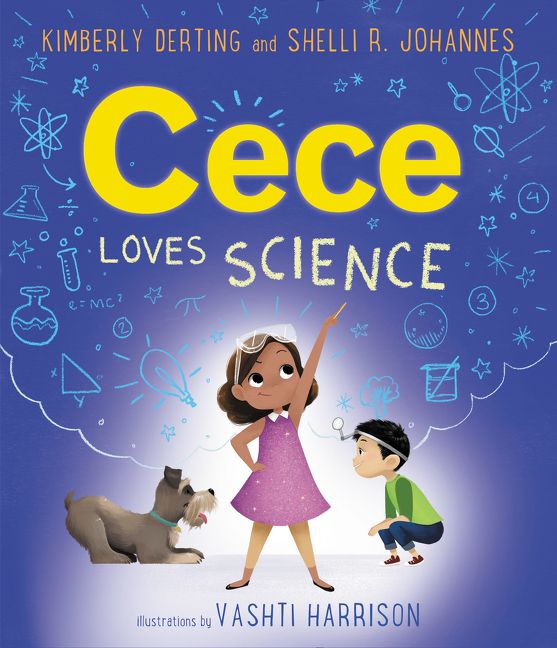 Cece loves science! In this STEM-themed picture book, Cece asks one of life's most pressing questions: Do dogs eat vegetables? Cece and her best friend, Isaac, head to the lab to find out.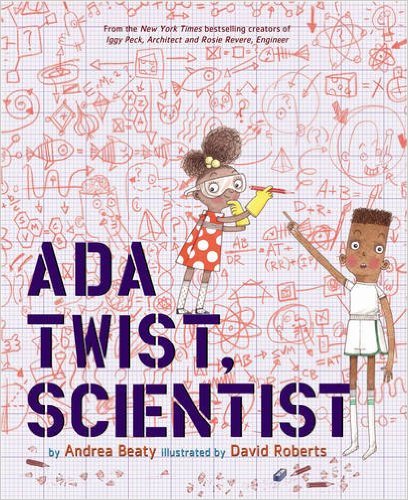 I can never decide which of the books in this series are my favorite, I really like all of them!
Like her classmates, builder Iggy and inventor Rosie, scientist Ada, a character of color, has a boundless imagination and has always been hopelessly curious. Why are there pointy things stuck to a rose? Why are there hairs growing inside your nose? When her house fills with a horrific, toe-curling smell, Ada knows it's up to her to find the source. What would you do with a problem like this? Not afraid of failure, Ada embarks on a fact-finding mission and conducts scientific experiments, all in the name of discovery. But, this time, her experiments lead to even more stink and get her into trouble!
Inspired by real-life makers such as Ada Lovelace and Marie Curie, Ada Twist, Scientist champions girl power and women scientists, and brings welcome diversity to picture books about girls in science. Touching on themes of never giving up and problem solving, Ada comes to learn that her questions might not always lead to answers, but rather to more questions. She may never find the source of the stink, but with a supportive family and the space to figure it out, she'll be able to feed her curiosity in the ways a young scientist should.
Have another one to suggest? Let me know!