The Best Funny Poetry Books for Kids
Since April is Poetry Month I wanted to share a list of our favorite poetry books. I've actually already shared some of our all-time favorite poetry books so I thought I would great a list with a twist: our favorite funny poetry books.
My kids love poetry, maybe it is because they are young yet, but I personally think the reason they love poetry is because of how we approach it, reading poems is usually done during poetry tea time. Except for us it's more like poetry-hot-chocolate-and-cupcake time. I mean, what kid wouldn't love that?! (Here's more information on our relaxed poetry tea time.)
I think this approach is brilliant (and I can say that because I didn't make it up), and it's a great concept to carry over in any area you find your child struggling or dreading.
Do they fight when it comes to math? What if it was popcorn and math time? The popcorn can even be used as counters, sneaky math. 😊
Do they despise reading? How about Brownies and Books? (I just made that idea up and now I kind of want to implement it.)
Okay, how about we get on to the list of funny poetry books! If you have any suggestions you would like to add, please leave a comment and we'll check it out!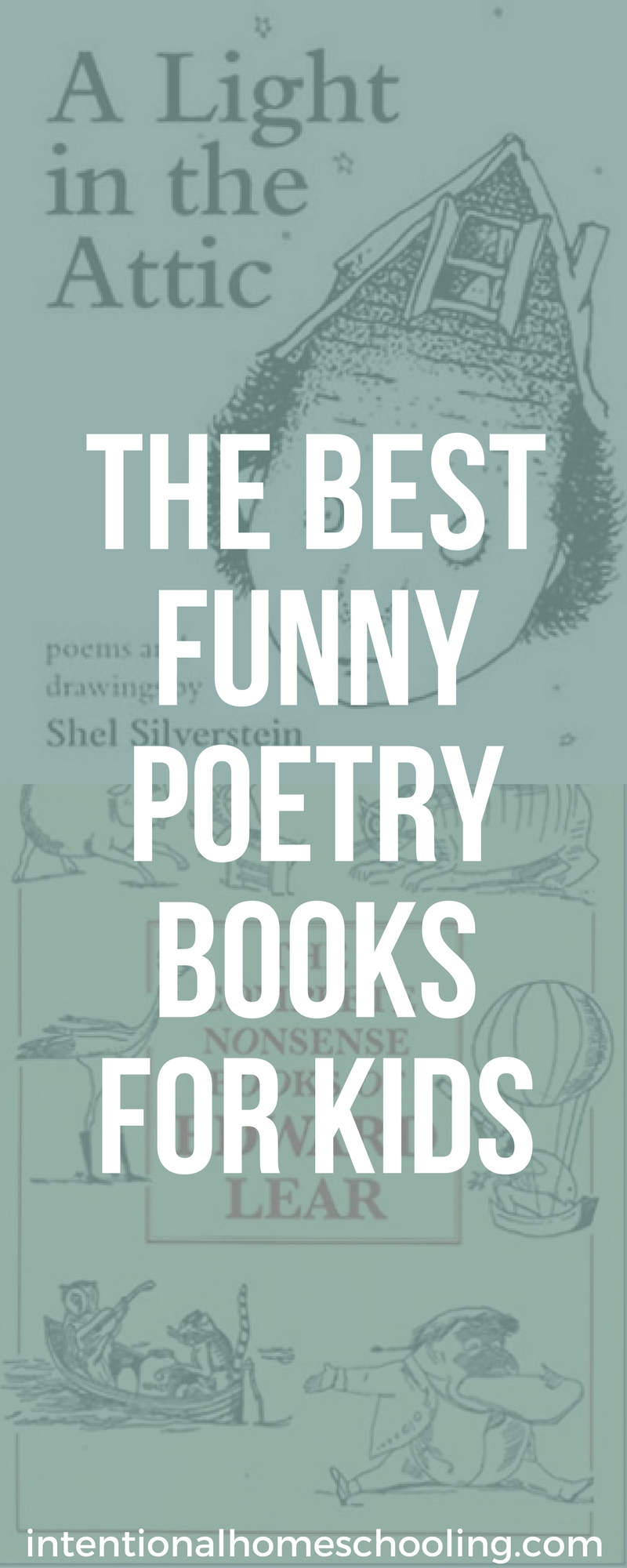 THE BEST FUNNY POETRY BOOKS FOR KIDS

A Light in the Attic delights with remarkable characters and hilariously profound poems in a collection readers will return to again and again.
Here in the attic you will find Backward Bill, Sour Face Ann, the Meehoo with an Exactlywatt, and the Polar Bear in the Frigidaire. You will talk with Broiled Face, and find out what happens when Somebody steals your knees, you get caught by the Quick-Digesting Gink, a Mountain snores, and They Put a Brassiere on the Camel.
Come on up to the attic of Shel Silverstein and let the light bring you home.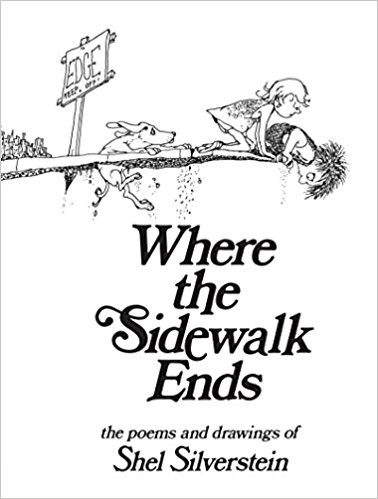 If you are a dreamer, come in,
If you are a dreamer,
A wisher, a liar,
A hope-er, a pray-er,
A magic bean buyer …
Come in … for where the sidewalk ends, Shel Silverstein's world begins. You'll meet a boy who turns into a TV set, and a girl who eats a whale. The Unicorn and the Bloath live there, and so does Sarah Cynthia Sylvia Stout who will not take the garbage out. It is a place where you wash your shadow and plant diamond gardens, a place where shoes fly, sisters are auctioned off, and crocodiles go to the dentist.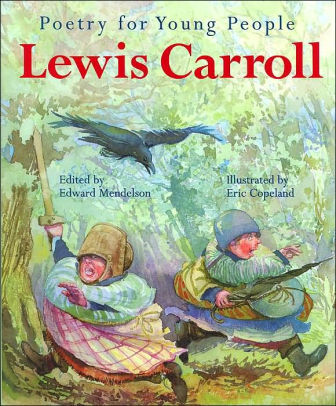 With fantastic characters and enchanting language, Lewis Carroll created magical wonderlands children have always loved to visit. These 26 selections from his classic works have never lost their fascination. Open the covers of this beautifully illustrated collection and take a magical journey through selections from his classic works, including Alice's Adventures in Wonderland, Through the Looking Glass, The Hunting of the Snark, and Sylvie and Bruno. Humorous paintings by Eric Copeland gloriously depict both the beloved and fantastic characters—from the fearsome Jabberwock to the wacky Tweedledum and Tweedledee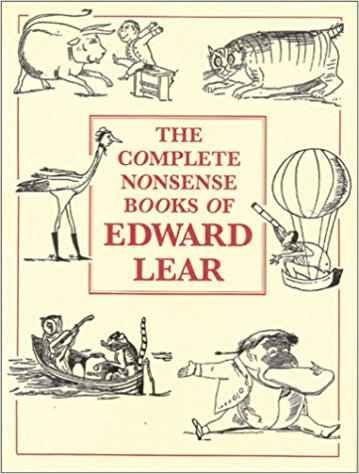 Edward Lear was the greatest nonsensicalist of all time. He was the inventor of the limerick and created the Jumblies and The Owl and the Pussycat. This complete edition of Lear's nonsense verse – including the limericks, longer verses, alphabets and his own illustrations – is lovingly restored and beautifully presented, for adults and children to enjoy together.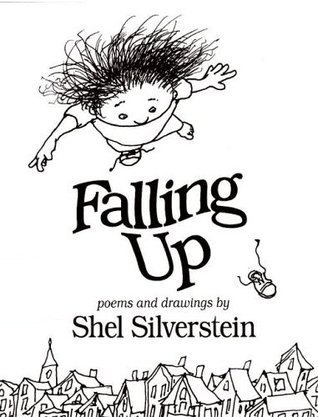 Millie McDeevit screamed a scream
So loud it made her eyebrows steam.
She screamed so loud
Her jawbone broke,
Her tongue caught fire,
Her nostrils smoked…
Poor Screamin' Millie is just one of the unforgettable characters in this wondrous new book of poems and drawings by the creator of Where the Sidewalk Ends and A Light in the Attic. Here you will also meet Allison Beals and her twenty-five eels; Danny O'Dare, the dancin' bear; the Human Balloon; and Headphone Harold.
So come, wander through the Nose Garden, ride the Little Hoarse, eat in the Strange Restaurant, and let the magic of Shel Silverstein open your eyes and tickle your mind.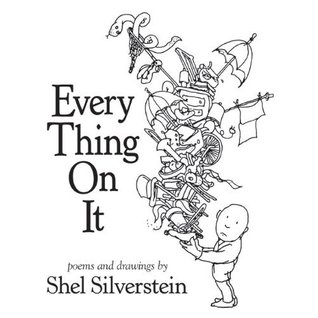 Have you ever read a book with everything on it? Well, here it is! You will say Hi-ho for the toilet troll, get tongue-tied with Stick-a-Tongue-Out-Sid, play a highly unusual horn, and experience the joys of growing down.
What's that? You have a case of the Lovetobutcants? Impossible! Just come on in and let the magic of Shel Silverstein bend your brain and open your heart.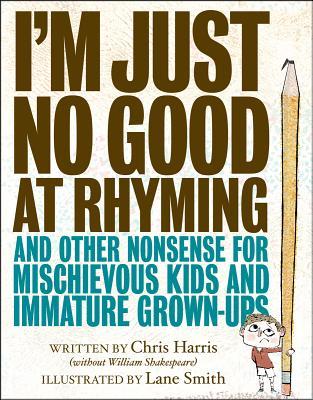 We've enjoyed this book! Think: modern day Shel Silverstein. This book has us laughing out loud and creating our own funny poems.
Let us know if you have other books you would add to this list!
Interested in learning more about Poetry Tea Time? Check out my post from last year on how we keep ours relaxed and fun and you can also check out the Poetry Tea Time website for lots of fun ideas.