Come Join the Intentional Homeschooling Tribe
Over the last few years of having this blog I have heard from a number of homeschool moms who have been in search of a homeschooling community.
Often there are not many homeschoolers around them or there are other homeschoolers but they choose to educate their kids in a different way.
I knew I wanted to create an online community for homeschoolers that would be encouraging and inspiring. I wanted it to be online so people who lack in-person community could join and I knew I wanted it to be off of social media because I really didn't want to spend more time on social media.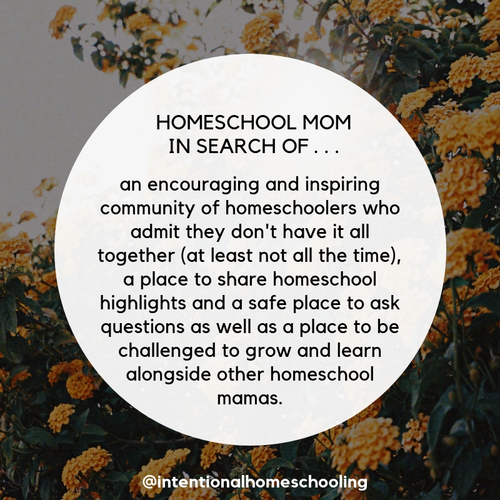 It took me a few months to figure out how I was going to create it but last week I finally launched the Intentional Homeschooling Tribe!
It's totally free and I'm excited to see what the space grows into. We currently have 85 members and it's been growing each day.
I want the Intentional Homeschooling Tribe to be a place where you can share about the good moments and days as well as struggles you are going through.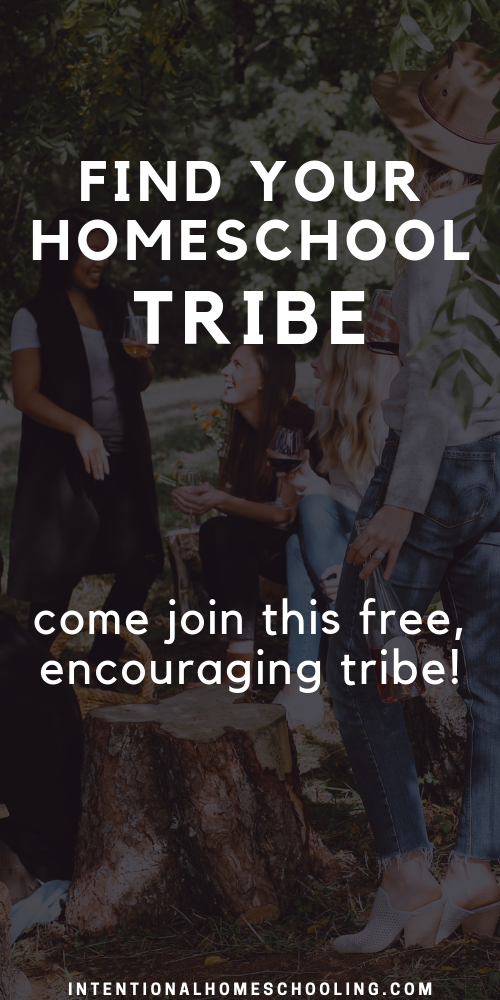 If you are looking for a homeschool tribe (or even if you have one but would like to have a bigger tribe) I would love for you to come join us!