How to Teach Your Preschooler to Read
I always feel like I need to start these posts out with some kind of disclaimer, so here is this one: not every child will want to read as a preschooler and that's totally fine. This post is for those that have four-year-olds who are interested.
Okay, now that I got that out of the way, let's talk about teaching your preschooler to read!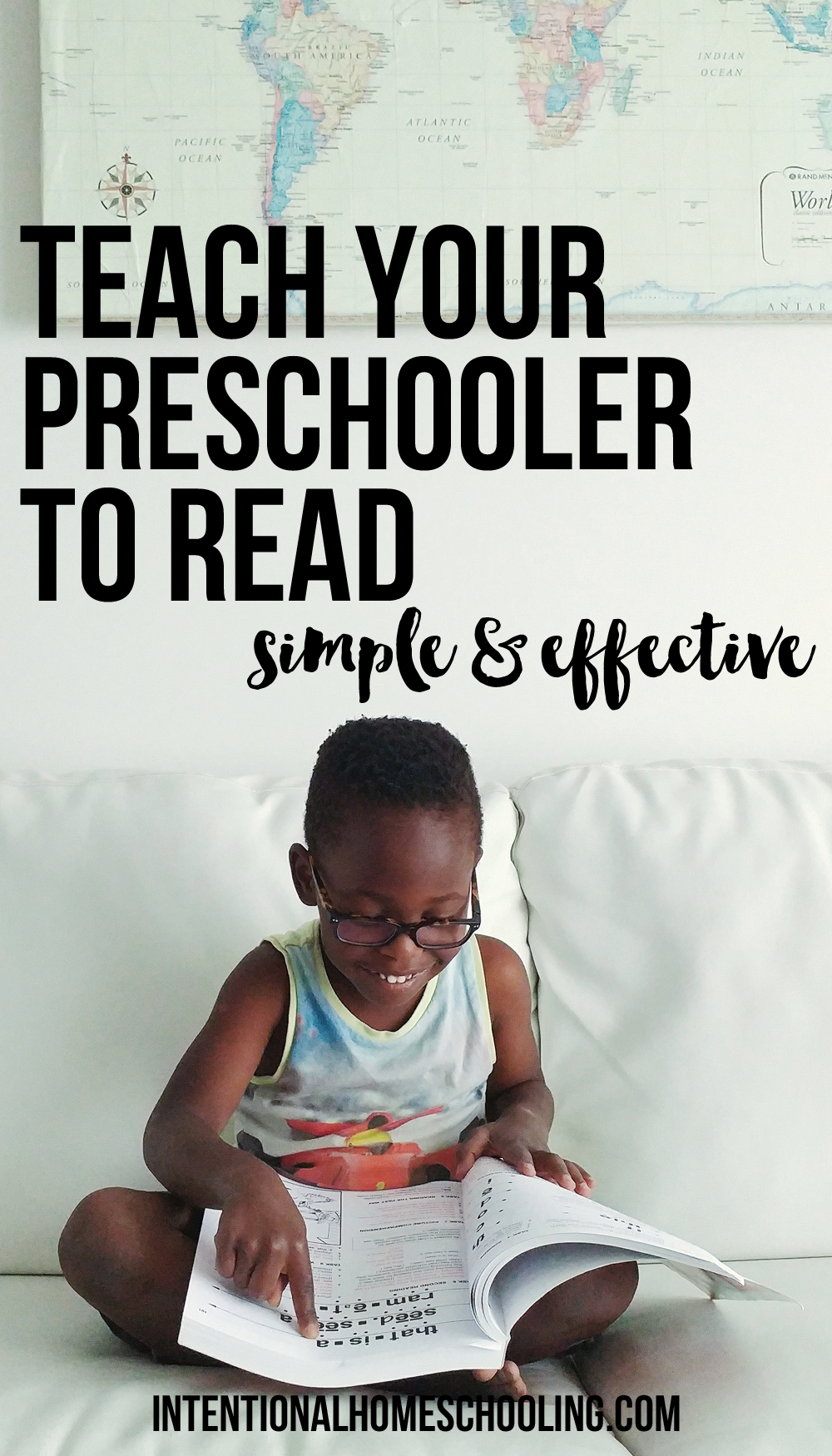 The base text that we use for learning to read is the book Teach Your Child to Read in 100 Easy Lessons. At about $15 it is an excellent and cheap resource, I've used it for both of my kids (with two very different personalities). In our preschool curriculum I break down exactly how many lessons we do each week.
TYCTR can be a very dry program if you follow it completely, so we break the rules and don't follow it all the way. (Know the rules and then break them. 😊) If you want a dry program go ahead and follow the script exactly how they have it laid out for you, if you want it to be something you will continue with and will keep your child's attention, read on!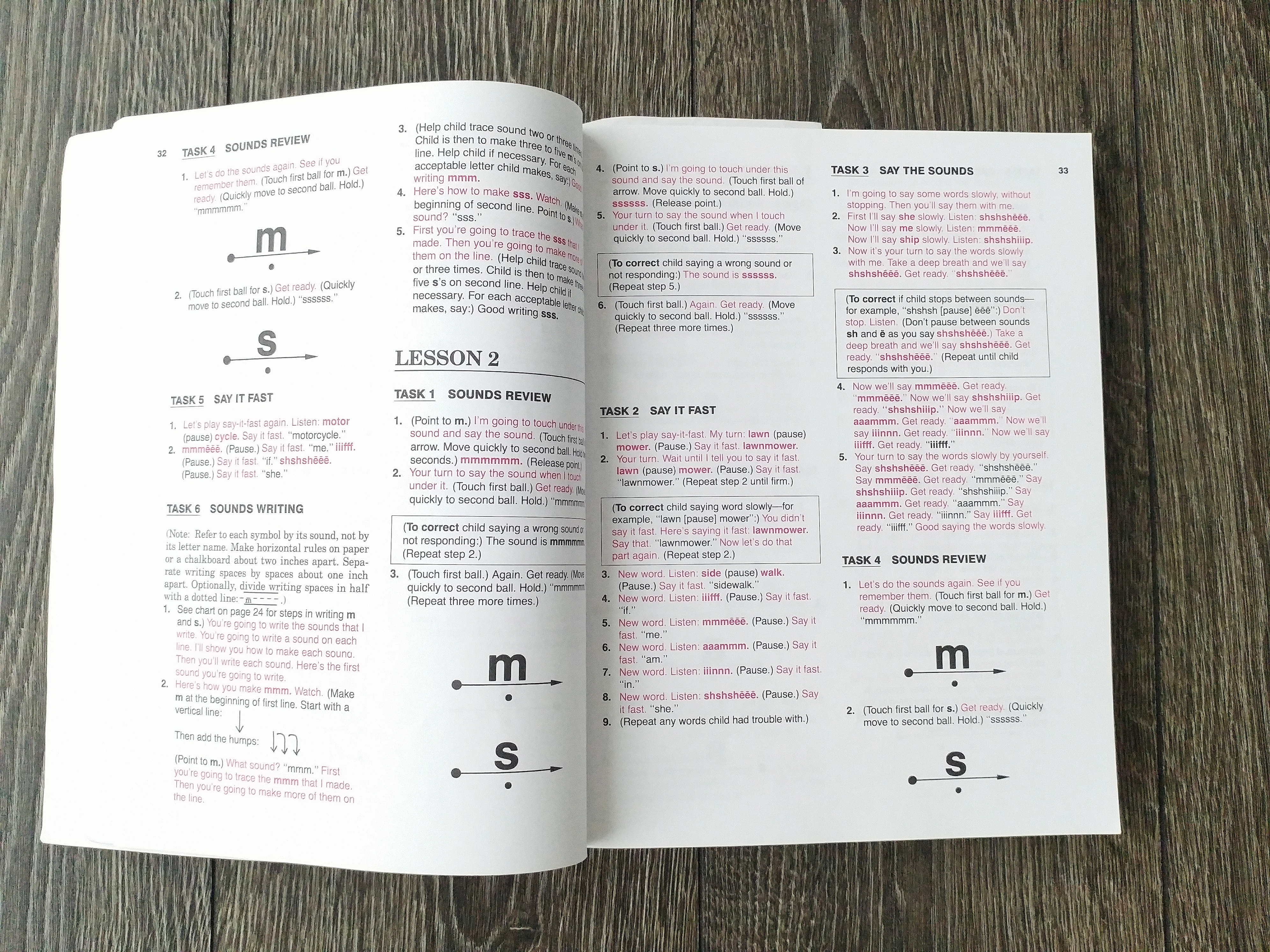 First off, we never do the last task, "sounds writing". Most kids are ready to learn to read quite a while before their fine motor skills are really up to printing. I realized really quickly with my daughter that if we wanted to have any success with this program we'd need to cross that off our list and work on that at a later date and not at the same time as the reading.
We follow along with the rest of the lesson for the first 10-15 lessons, then we leave out the "say it fast" and "say the sounds" and "rhyming". For the most part at this point we just go over each of the letter sounds they have for review and read the sentence/story.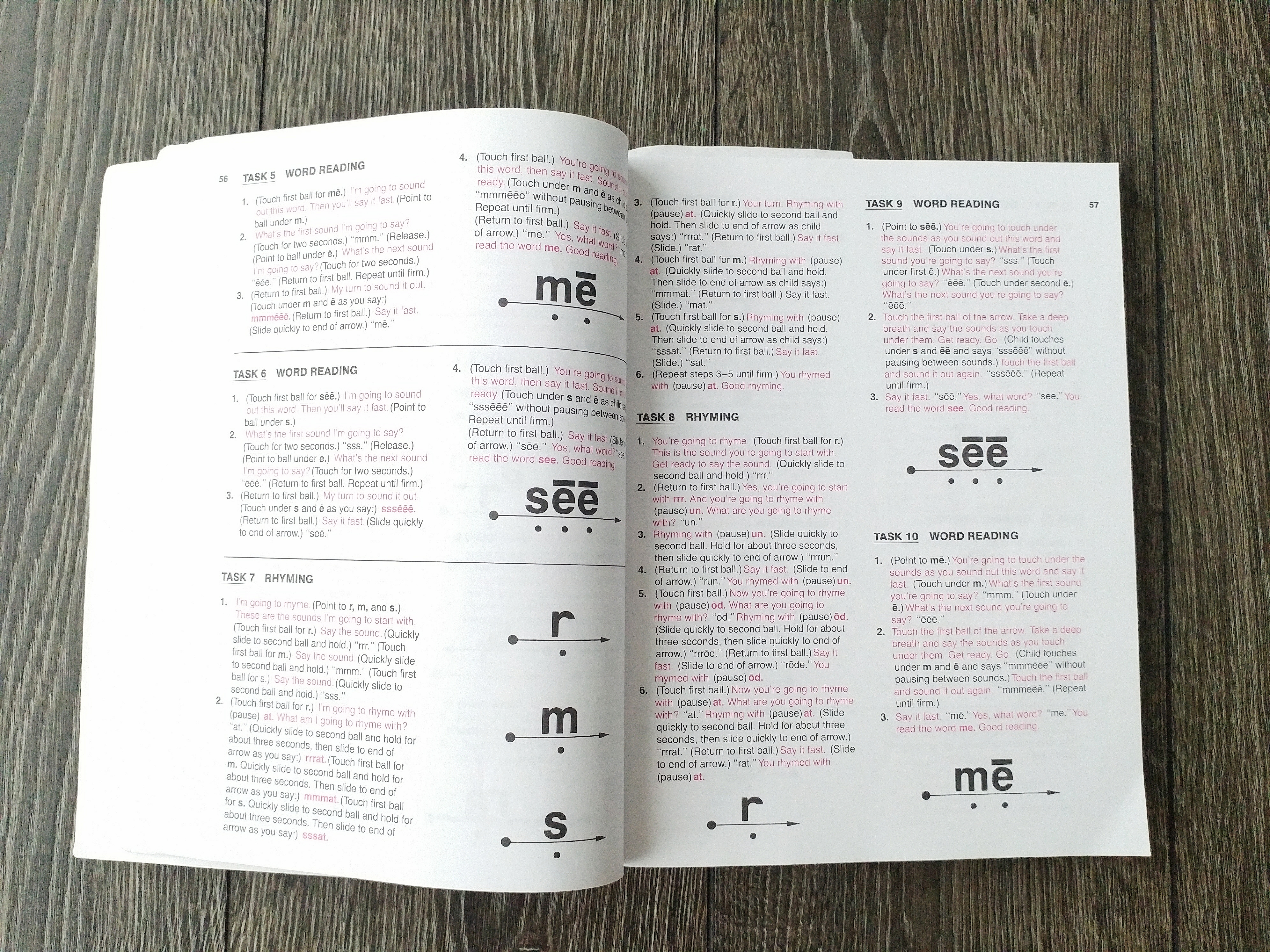 I have had very good success with this program for both of my kids (my daughter did it from ages 4-5 and my son is 4 now and about 1/4 through and it's clicking even better for him than it did for her). The way and rate they introduce new letter sounds in TYCTR really seems to work well for kids this age.
What we've done in the past and will continue to do is follow the lessons until about lesson 80, then from there they've pretty much learned everything from the book so at that point we just take time to read the stories from the remaining 20 lessons.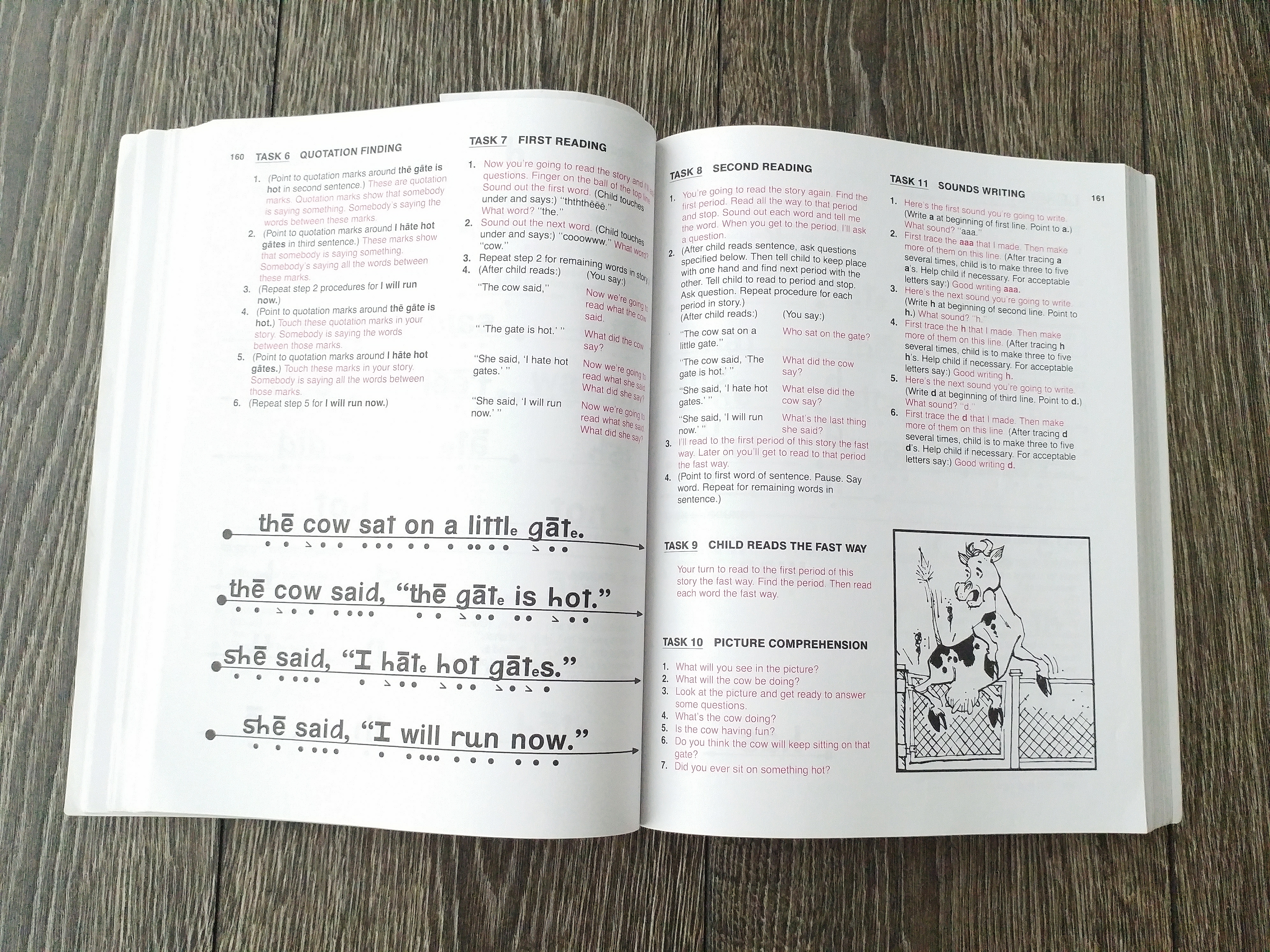 When a child is done going through the book they are supposed to be reading at a grade 2 level and I can attest to that! My daughter has continued to love reading and devours books and by the time she was done grade 1 she was reading at a grade 5 level.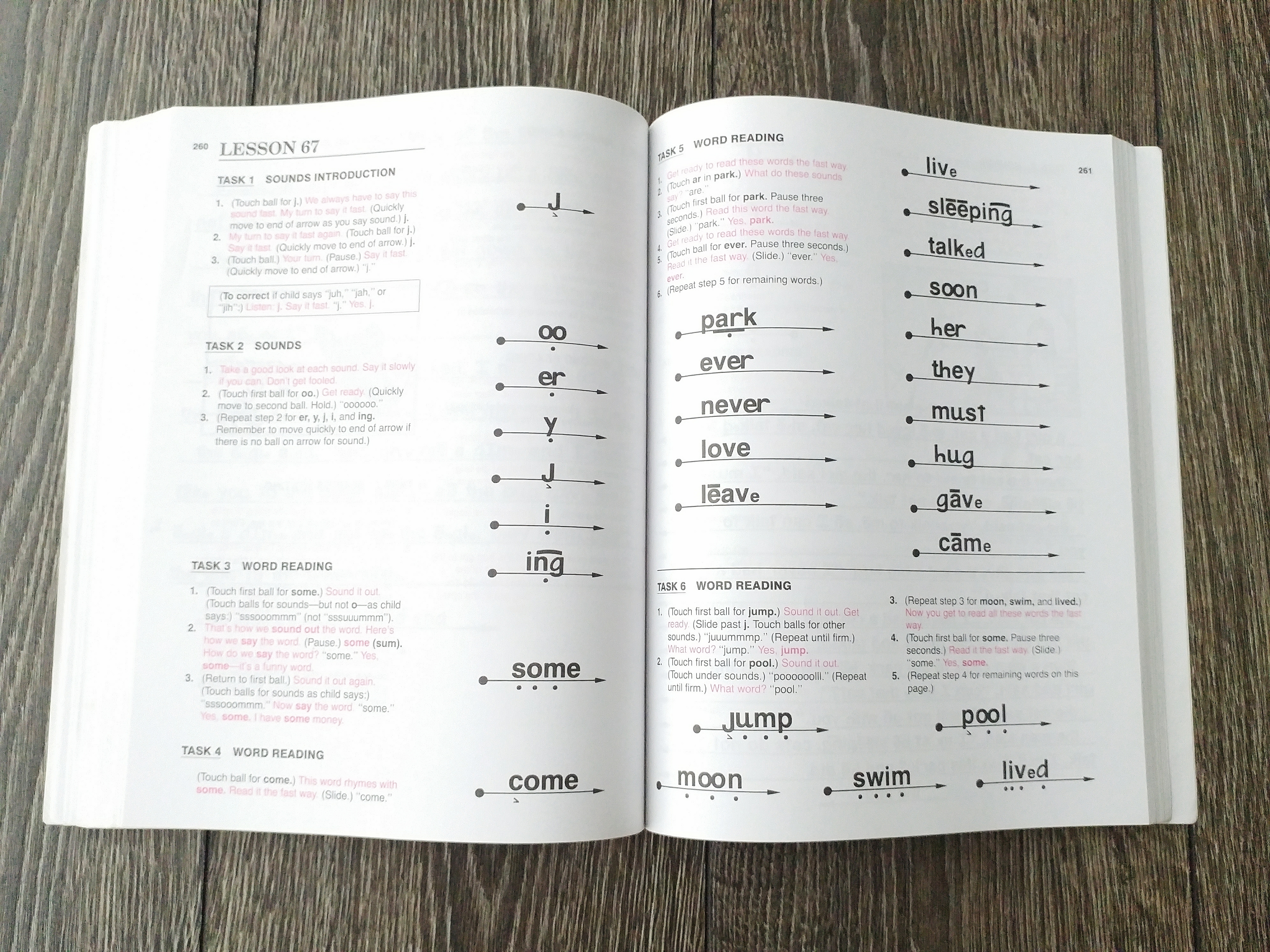 In addition to our schedule for TYCTR there are a couple of other things I like to add in . . .
An easy one is the Jolly Phonics songs, my kids just watch this on YouTube every now and then and it helps make phonics a little more fun (for them, the songs get in my head and make me go a little crazy sometimes).
I just recently came across Alphablocks on YouTube, I haven't tried this with my kids yet but I plan on it soon!
A free app that both of my kids love and is great for learning to read is Teach Your Monster to Read – they've made it really fun and educational.
Another good phonics app is Endless Alphabet – I've never actually purchased the full app and my kids have enjoyed the free version.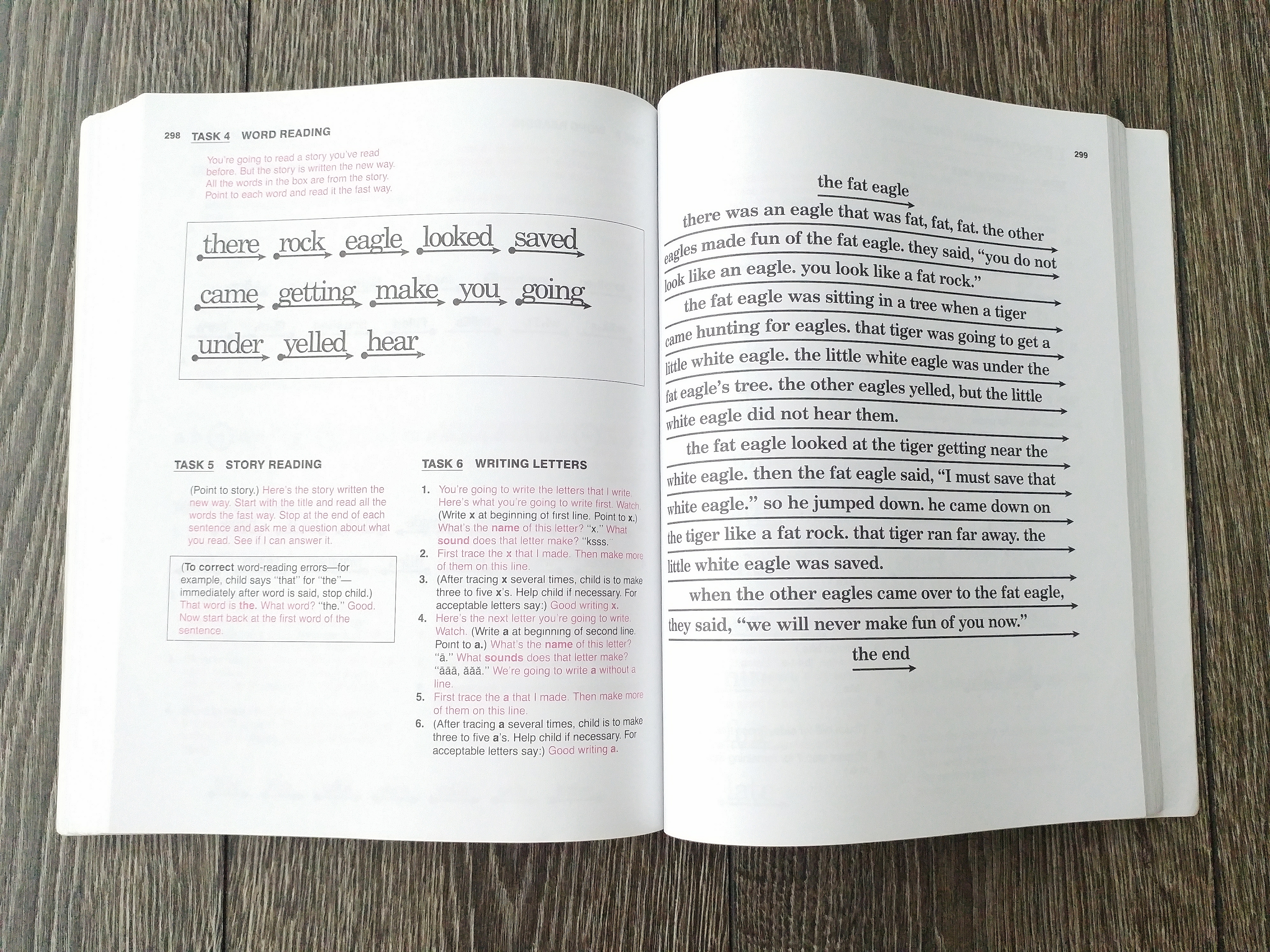 So, with our regular reading lessons via TYCTR and a few fun videos and apps thrown in that's how learning to read gets done in our house!
If you have a preschooler that you would like to teach to read I would recommend following our free preschool curriculum!