Forces and Movement Science Study
I'm going to assume everyone has at least one school subject that is not exactly their forte.
Science is one of mine.
But I also have kids that really enjoy science . . .
Thankfully my husband also likes science and was interested in making a Forces and Movement Study for us – complete with fun and simple experiments!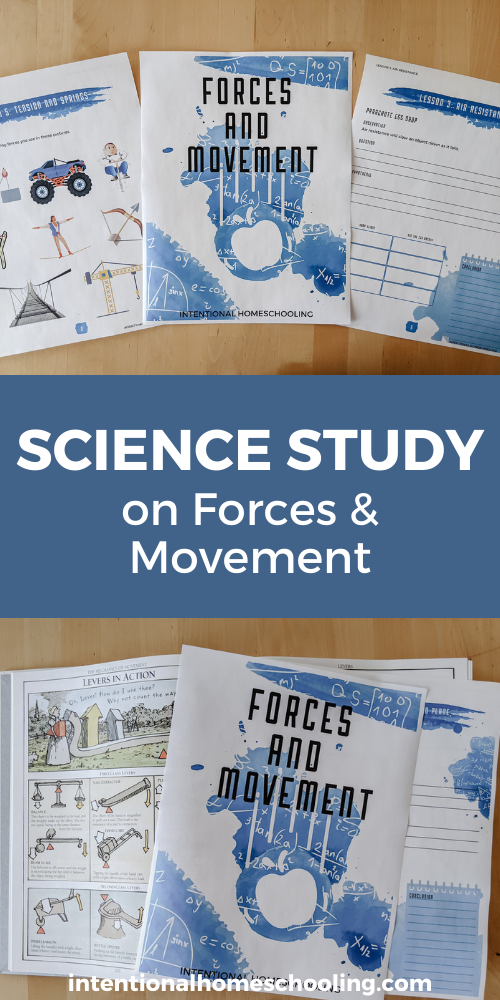 Today I wanted to show you inside the study!
You can grab a copy of the Forces and Movement Study here!