The 25 Absolute Best Read Aloud Picture Books – As Voted by Homeschool Mamas
I've been hosting a Wednesday evening homeschool chat over on Instagram since the beginning of June and this month we are chatting all things books! (One of my absolutely favorite topics ever.)
We started this month by chatting about picture books. I asked people to share their three favorites. How many people do you think actually stuck to three? Ha, not that many, myself included! I went with three and a bonus but really, there were so many other good ones I could have included! I guess that's why I share so many book lists here on the blog.
This list today includes a number of the picture books that were shared on Instagram but I couldn't put them all in, it would have taken too long! You can view everyone's suggestions here.
This week we've been talking classic books and coming up we'll be sharing favorite chapter books and favorite parenting/homeschool books. I plan to share all those lists on here in the future.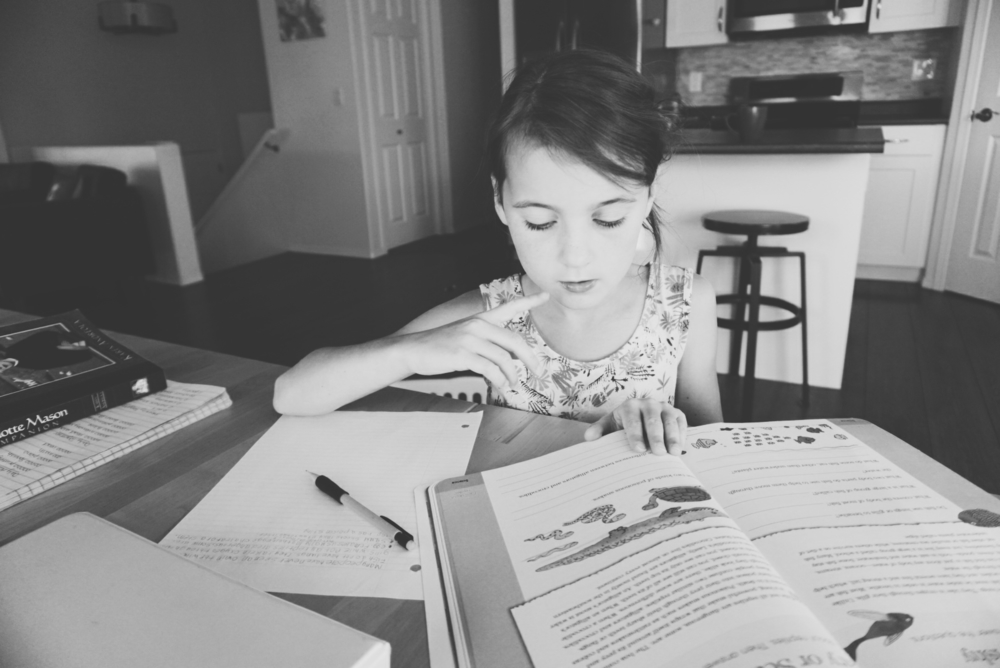 OTHER POSTS YOU MAY ENJOY: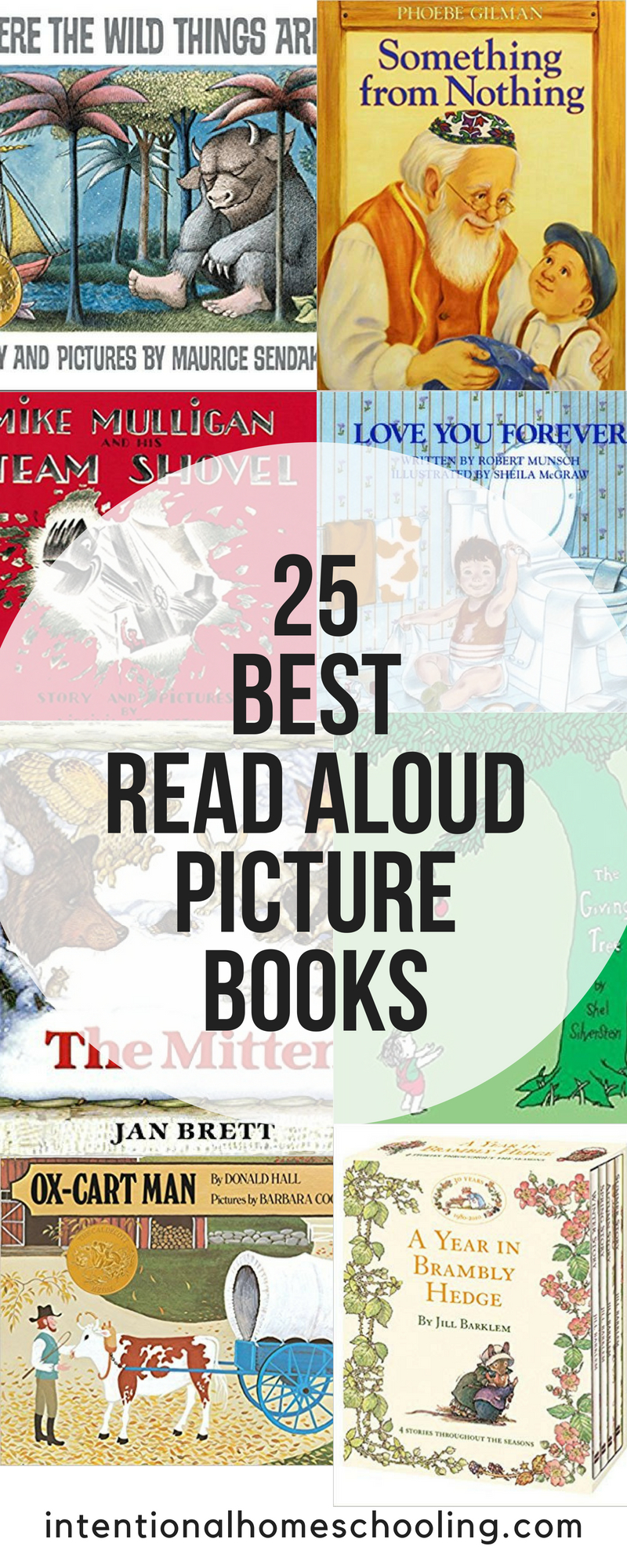 THE 25 BEST PICTURE BOOKS

A string of paper dolls go on a fantastical adventure through the house and out into the garden. They soon escape the clutches of the toy dinosaur and the snapping jaws of the oven-glove crocodile, but then a very real pair of scissors threatens.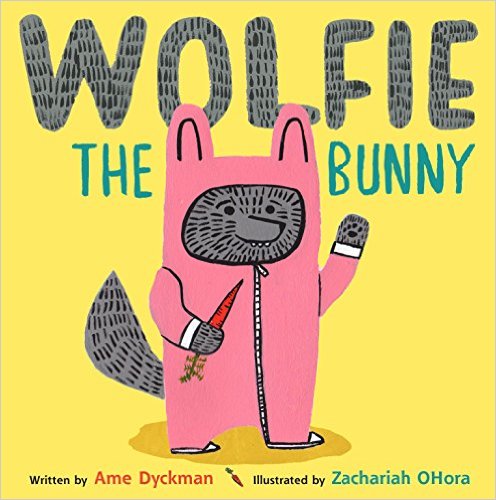 The Bunny family has adopted a wolf son, and daughter Dot is the only one who realizes Wolfie can–and might–eat them all up! Dot tries to get through to her parents, but they are too smitten to listen. A new brother takes getting used to, and when (in a twist of fate) it's Wolfie who's threatened, can Dot save the day?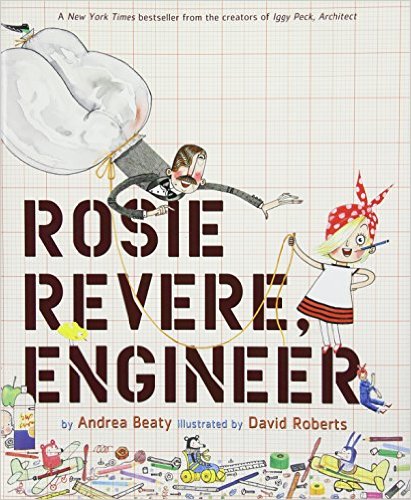 Rosie may seem quiet during the day, but at night she's a brilliant inventor of gizmos and gadgets who dreams of becoming a great engineer. When her great-great-aunt Rose (Rosie the Riveter) comes for a visit and mentions her one unfinished goal—to fly—Rosie sets to work building a contraption to make her aunt's dream come true. But when her contraption doesn't fly but rather hovers for a moment and then crashes, Rosie deems the invention a failure. On the contrary, Aunt Rose insists that Rosie's contraption was a raging success: you can only truly fail, she explains, if you quit.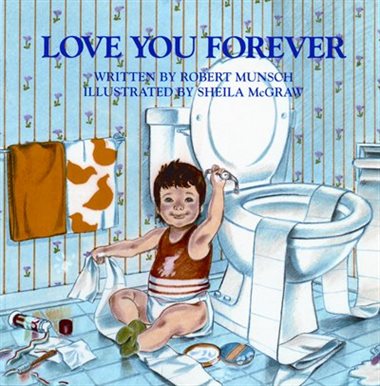 I choke up every time I read this book, it always makes me think about the day my kids will be grown up and leave the house.
A young woman holds her newborn son And looks at him lovingly. Softly she sings to him: "I'll love you forever I'll like you for always As long as I'm living My baby you'll be." So begins the story that has touched the hearts of millions worldwide.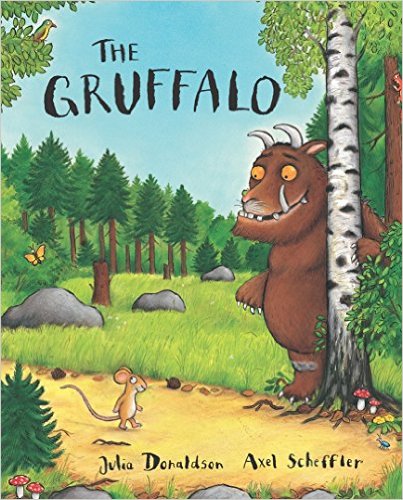 A mouse is taking a stroll through the deep, dark wood when along comes a hungry fox, then an owl, and then a snake. The mouse is good enough to eat but smart enough to know this, so he invents . . . the gruffalo! As Mouse explains, the gruffalo is a creature with terrible claws, and terrible tusks in its terrible jaws, and knobbly knees and turned-out toes, and a poisonous wart at the end of its nose. But Mouse has no worry to show. After all, there's no such thing as a gruffalo. . . .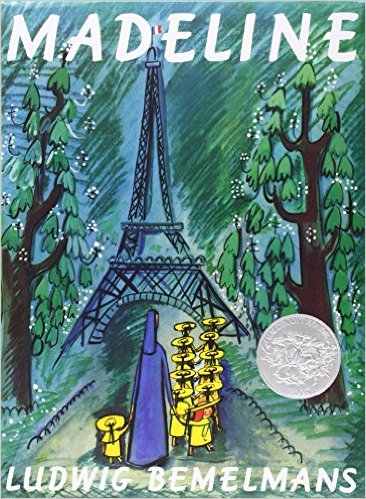 Poor Miss Clavel! In "an old house in Paris that was covered with vines," Miss Clavel oversees the education of 12 little girls, the littlest of whom is the mischievous Madeline. Despite her size, she fearlessly pooh-poohs the tiger in the zoo and frightens Miss Clavel with her adventurous antics. When she awakens the entire house with her plaintive cries in the middle of the night, Doctor Cohn whisks the appendicitis-stricken Madeline off to the hospital where, some two hours later, she awakens to find a scar on her stomach! The scar (not to mention the flowers, toys, and candy given to Madeline by her father) proves quite interesting to the rest of Miss Clavel's charges when they make a special trip to visit her. Ludwig Bemelmans's lilting rhymes are music to children's ears, and the quirky, oddly perfect drawings of the girls in "two straight lines" lend an enticing Parisian flavor to this perennial children's favorite.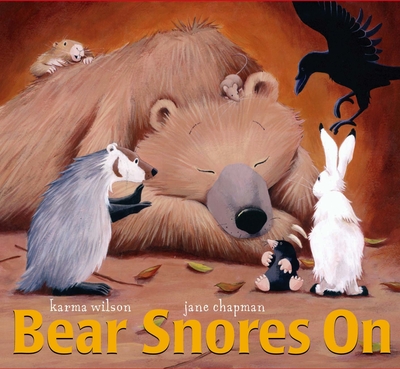 Bear Snores On
In a cave in the woods,
in his deep, dark lair,
through the long, cold winter
sleeps a great brown bear.
One by one, a whole host of different animals and birds find their way out of the cold and into Bear's cave to warm up. But even after the tea has been brewed and the corn has been popped, Bear just snores on!
See what happens when he finally wakes up and finds his cave full of uninvited guests—all of them having a party without him!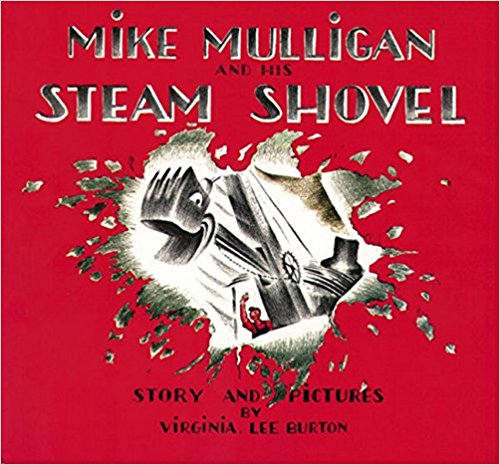 Mike and his trusty steam shovel, Mary Anne, dig deep canals for boats to travel through, cut mountain passes for trains, and hollow out cellars for city skyscrapers — the very symbol of industrial America. But with progress come new machines, and soon the inseparable duo are out of work. Mike believes that Mary Anne can dig as much in a day as one hundred men can dig in a week, and the two have one last chance to prove it and save Mary Anne from the scrap heap. What happens next in the small town of Popperville is a testament to their friendship, and to old-fashioned hard work and ingenuity.
Once there was a boy, and that boy loved stars very much. So much so that he decided to catch one of his very own. But how? Waiting for them to grow tired from being up in the sky all night doesn't work. Climbing to the top of the tallest tree? No, not tall enough. The boy has a rocket ship . . . but it is made of paper and doesn't fly well at all. Finally, just when the boy is ready to give up, he learns that sometimes things aren't where, or what, we expect them to be.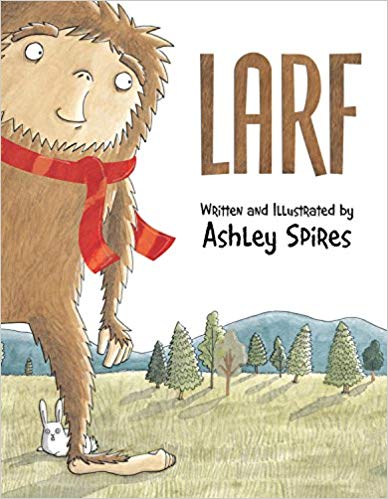 No one believes Larf exists, and he likes it that way. Larf, you see, is a sasquatch, the only sasquatch in the world (or so it seems). He has a very pleasant, and very private, life in the woods, where on any given day he might be found jogging, gardening or walking Eric, his pet bunny. But everything changes one morning when Larf discovers that another sasquatch is scheduled to make an appearance in the nearby city of Hunderfitz. What?! That must mean he's not the only sasquatch in the world! Excited by the prospect of having a friend to share hair grooming tips with (and let's face it, teeter-tottering alone is no fun), Larf disguises himself as a city slicker and heads for Hunderfitz — where he's in for a couple enormous surprises.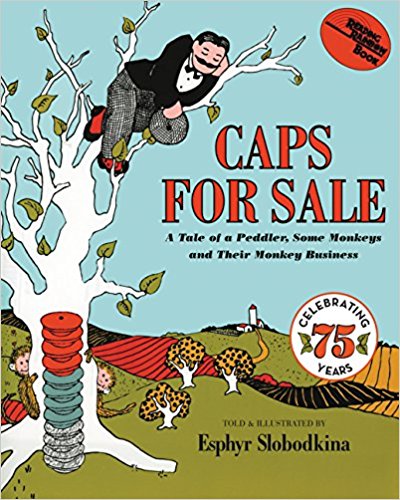 Children will delight in following the peddler's efforts to outwit the monkeys and will ask to read it again and again. Caps for Sale is an excellent easy-to-read book that includes repetition, patterns, and colors, perfect for early readers.
This tale of a peddler and a band of mischievous monkeys is filled with warmth, humor, and simplicity and also teaches children about problem and resolution.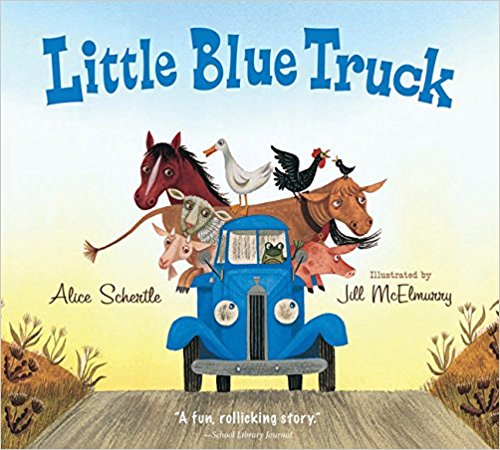 Beep! Beep! Beep! Meet Blue. A muddy country road is no match for this little pick up–that is, until he gets stuck while pushing a dump truck out of the muck. Luckily, Blue has made a pack of farm animal friends along his route. And they're willing to do whatever it takes to get their pal back on the road.
With a text full of truck sounds and animal noises to read aloud, here is a rollicking homage to the power of friendship and the rewards of helping others.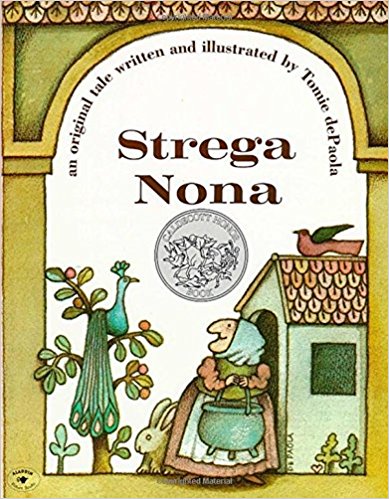 Strega Nona—"Grandma Witch"—is the source for potions, cures, magic, and comfort in her Calabrian town. Her magical everfull pasta pot is especially intriguing to hungry Big Anthony. He is supposed to look after her house and tend her garden but one day, when she goes over the mountain to visit Strega Amelia, Big Anthony recites the magic verse over the pasta pot, with disastrous results.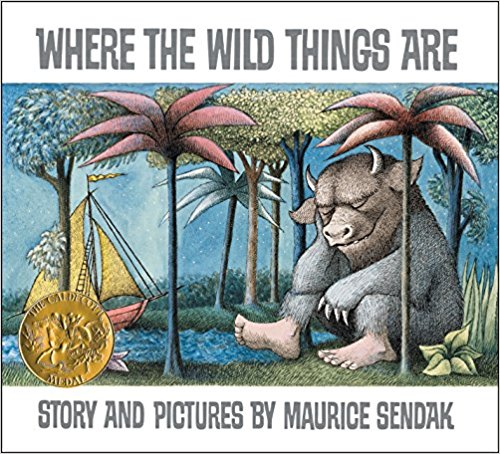 A young boy named Max who, after dressing in his wolf costume, wreaks such havoc through his household that he is sent to bed without his supper. Max's bedroom undergoes a mysterious transformation into a jungle environment, and he winds up sailing to an island inhabited by malicious beasts known as the "Wild Things.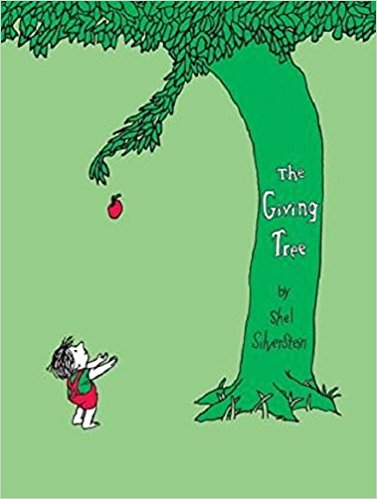 A young boy enjoys the shade of a generous apple tree, plays in its branches, eats its apples and the tree soon grows to love the boy. The boy puts more and more demands on the tree who gladly obliges. When he needs money, she gives him her apples for him to sell. When he needs a home she suggests he cut off her limbs and use them to build a house. When he is old and bored she offers the rest of herself for a boat so he can sail off. This deeply sad story of self-sacrifice and love will touch your heart.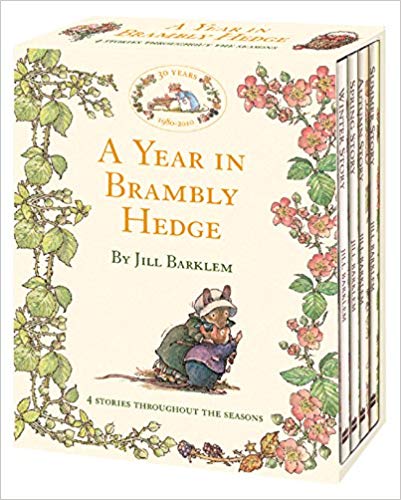 The mice of Brambly Hedge have many adventures but they always have time for fun too. All through the year, they mark the seasons with feasts and festivities and, of course, the mice never miss an opportunity to meet and celebrate.
In Winter Story a heavy snowfall means the mice can hold a Snow Ball for the first time in years. In Autumn Story Primrose makes friends with the harvest mice before losing her way in the chestnut woods. Wilfred gets a birthday surprise in Spring Story, when all the mice club together to organise a fantastic picnic for him; and in Summer Story, Poppy Eyebright and Dusty Dogwood get engaged and a wonderful wedding is planned by all the mice of Brambly Hedge.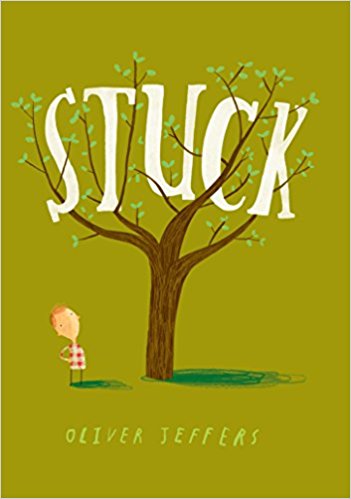 When Floyd's kite gets stuck in a tree, he's determined to get it out. But how? Well, by knocking it down with his shoe, of course. But strangely enough, it too gets stuck. And the only logical course of action . . . is to throw his other shoe. Only now it's stuck! Surely there must be something he can use to get his kite unstuck. An orangutan? A boat? His front door? Yes, yes, and yes. And that's only the beginning.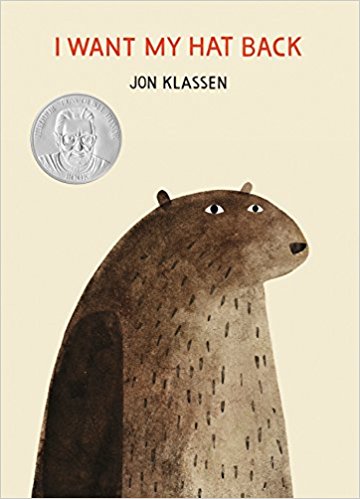 The bear's hat is gone, and he wants it back. Patiently and politely, he asks the animals he comes across, one by one, whether they have seen it. Each animal says no, some more elaborately than others. But just as the bear begins to despond, a deer comes by and asks a simple question that sparks the bear's memory and renews his search with a vengeance.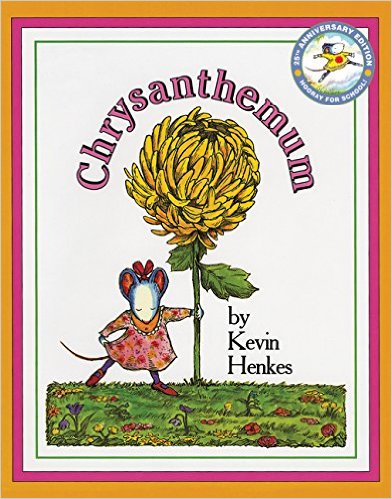 Chrysanthemum thinks her name is absolutely perfect—until her first day of school. "You're named after a flower!" teases Victoria. "Let's smell her," says Jo. Chrysanthemum wilts. What will it take to make her blossom again?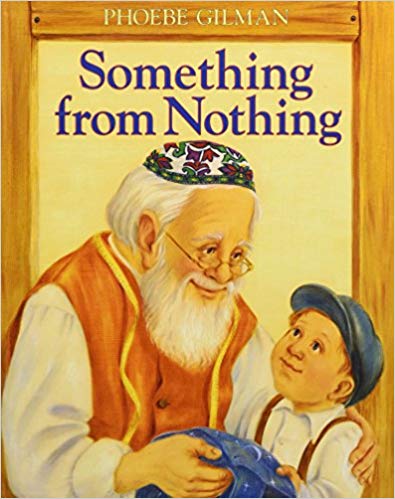 A modern adaptation of this favorite Jewish folktale describes how the blanket grandfather had made for young Joseph is transformed over the years into a jacket, a button, and, ultimately, a story.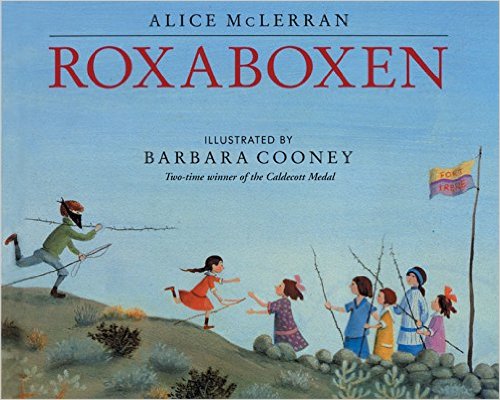 Marian called it Roxboxen. There across the road, it looked like any rocky hill—nothing but sand and rocks, and some old wooden boxes. But it was a special place. And all children needed to go there was a long stick and a soaring imagination.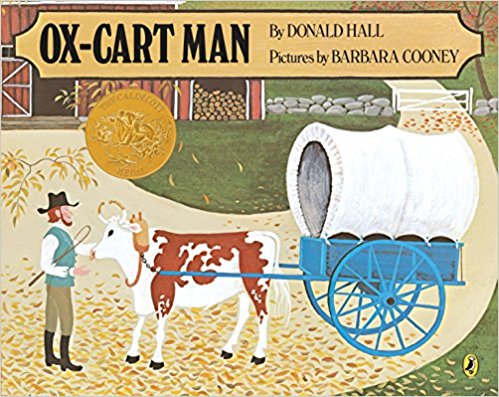 Thus begins a lyrical journey through the days and weeks, the months, and the changing seasons in the life of one New Englander and his family. The oxcart man packs his goods – the wool from his sheep, the shawl his wife made, the mittens his daughter knitted, and the linen they wove. He packs the birch brooms his son carved, and even a bag of goose feathers from the barnyard geese.
He travels over hills, through valleys, by streams, past farms and villages. At Portsmouth Market he sells his goods, one by one – even his beloved ox. Then, with his pockets full of coins, he wanders through the market, buying provisions for his family, and returns to his home. And the cycle begins again.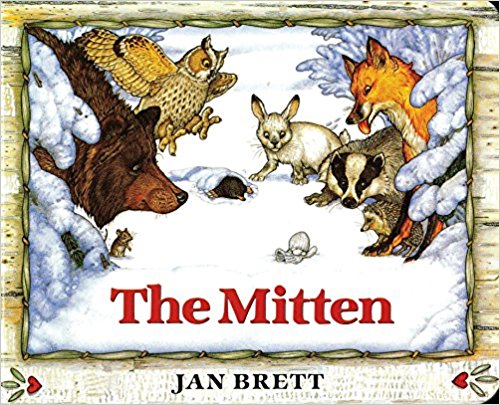 When Nicki drops his white mitten in the snow, he goes on without realizing that it is missing.
One by one, woodland animals find it and crawl in; first, a curious mole, then a rabbit, a badger and others, each one larger than the last. Finally, a big brown bear is followed in by a tiny brown mouse and what happens next makes for a wonderfully funny climax.
As the story of the animals in the mitten unfolds, the reader can see Nicki in the borders of each page, walking through the woods unaware of what is going on.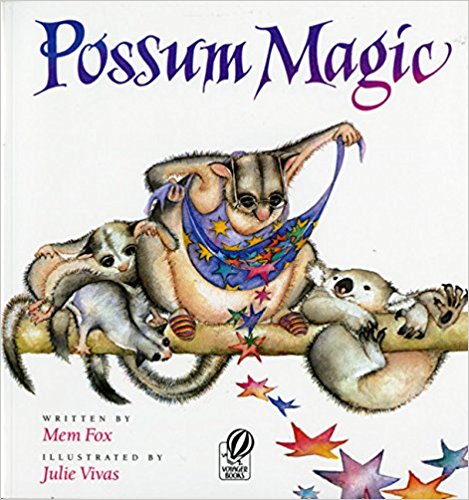 Grandma Poss uses her best bush magic to make Hush invisible. But when Hush longs to be able to see herself again, the two possums must make their way across Australia to find the magic food that will make Hush visible once more.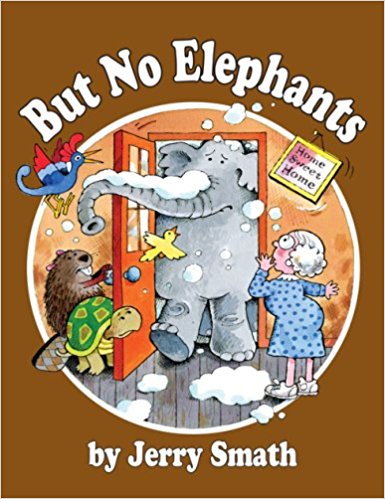 Grandma Tildy lived all alone, until a salesman stopped by to sell her a pet. She welcomed a canary bird into her home, but made it very clear that she wanted NO ELEPHANTS!
Which picture books would you add to the list?