The Ten Funniest Picture Books Ever
If I look at the most popular posts on this site it's always the same. My lists of funny picture books are always the winners. I'm pretty strict with my book lists, our funny picture books actually need to have us laughing or giggling to count.
On the site I have a list of  Ten Funny Pictures Books, then I wrote a list of Nine Funny Picture Books and then I wrote yet another list of Nine More Funny Picture Books.
Now today I'm going to give you the best of the best in terms of funny picture books (well, so far anyway).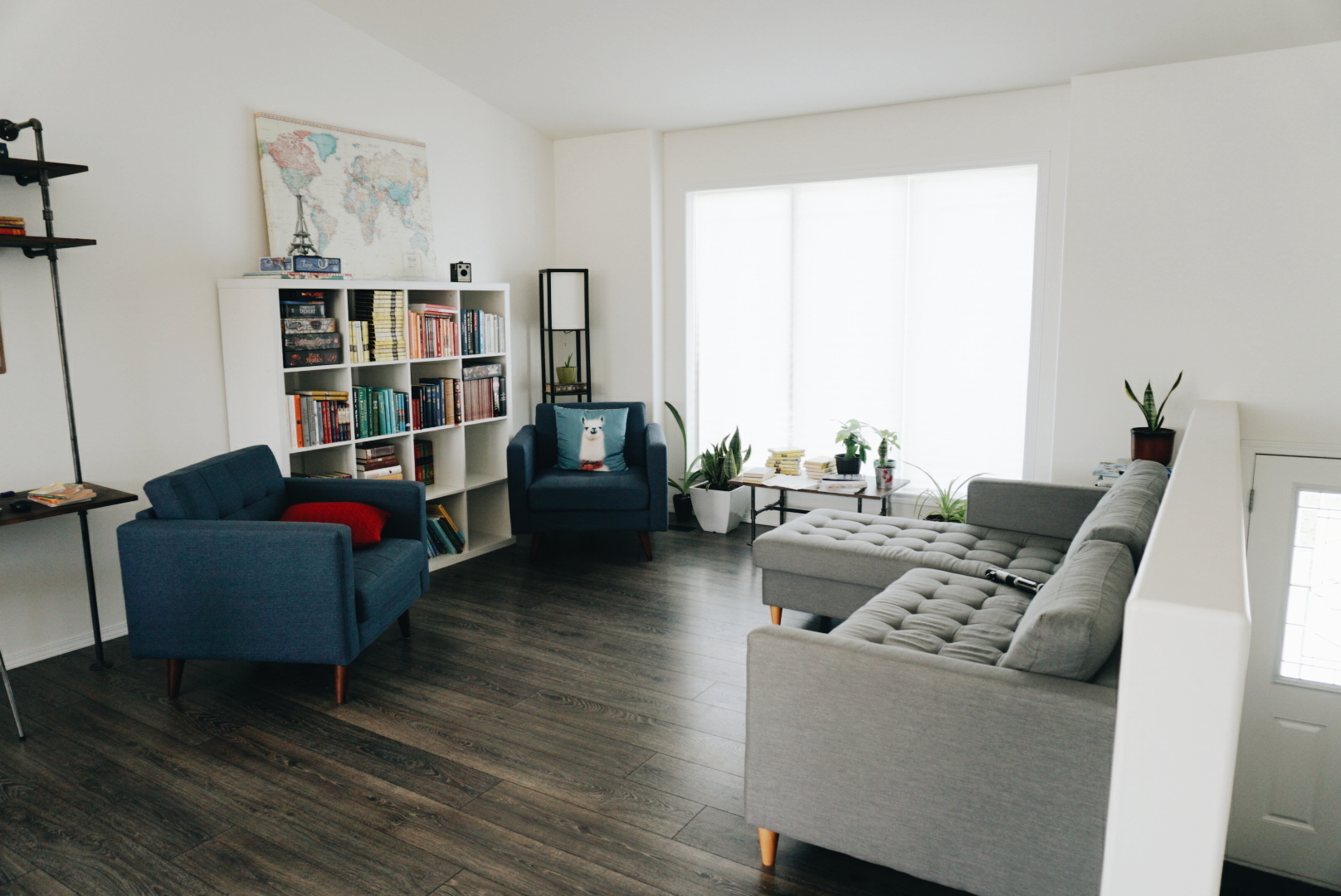 OTHER POSTS YOU MAY ENJOY:
the other funny picture books, obviously:
If you have other funny picture book suggestions I would love to hear them, just leave me a comment below!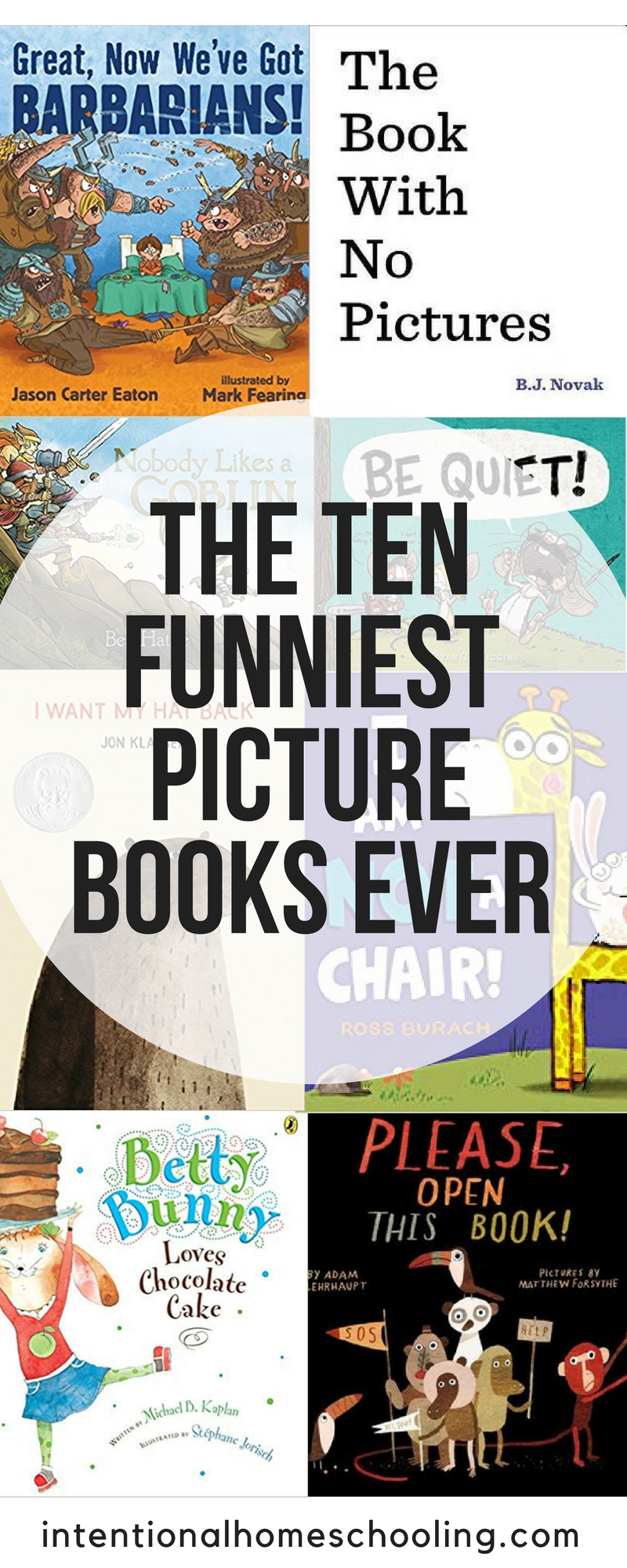 THE FUNNIEST PICTURE BOOKS EVER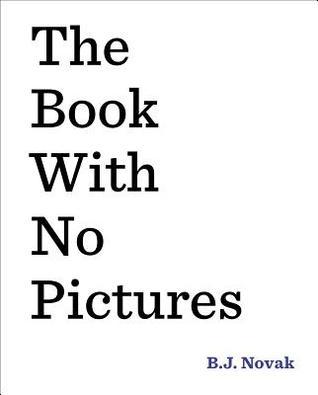 How can a book with no pictures be hilarious? You'll have to read it to find out!
You might think a book with no pictures seems boring and serious. Except . . . here's how books work. Everything written on the page has to be said by the person reading it aloud. Even if the words say . . . BLORK. Or BLUURF. Even if the words are a preposterous song about eating ants for breakfast, or just a list of astonishingly goofy sounds like BLAGGITY BLAGGITY and GLIBBITY GLOBBITY. Cleverly irreverent and irresistibly silly, The Book with No Pictures is one that kids will beg to hear again and again. (And parents will be happy to oblige.)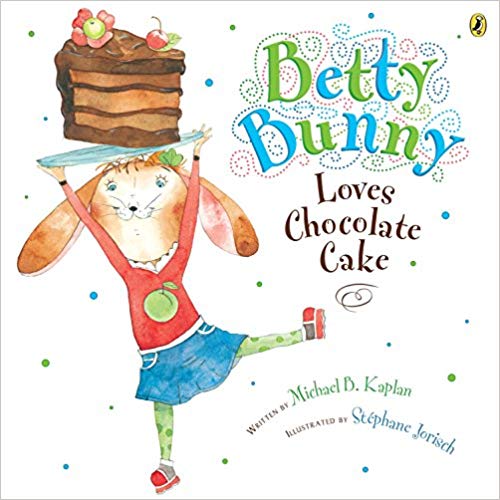 Chances are, as you read this book you'll realize you know a Betty Bunny in your life. She's hilarious to read about but I image would be a difficult child to have.
Meet Betty Bunny, a lovable handful no bunny can resist.
Betty Bunny is the youngest in her family of rabbits and she's just discovering the important things in life, like chocolate cake. She declares, "I am going to marry chocolate cake" and takes a piece to school with her in her pocket. Mom values healthy eating and tells Betty Bunny she needs patience when it comes to dessert. But Betty Bunny doesn't want patience, she wants chocolate cake!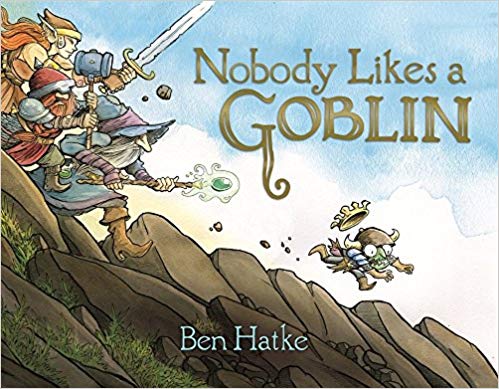 I really enjoyed this book, everything from the story line to the illustrations! Who knew goblins could be so likable?!
Goblin, a cheerful little homebody, lives in a cosy, rat-infested dungeon, with his only friend, Skeleton. Every day, Goblin and Skeleton play with the treasure in their dungeon. But one day, a gang of "heroic" adventurers bursts in. These marauders trash the place, steal all the treasure, and make off with Skeleton―leaving Goblin all alone!
It's up to Goblin to save the day. But first he's going to have to leave the dungeon and find out how the rest of the world feels about goblins.
I loved this book. Sometimes I feel like I'd like my day to be a wordless day and can relate to Rupert a little bit . . .
All Rupert the mouse wants is to star in a beautiful, wordless picture book. One that's visually stimulating! With scenic pictures! And style! He has plenty of ideas about what makes a great book, but his friends just WON'T. STOP. TALKING.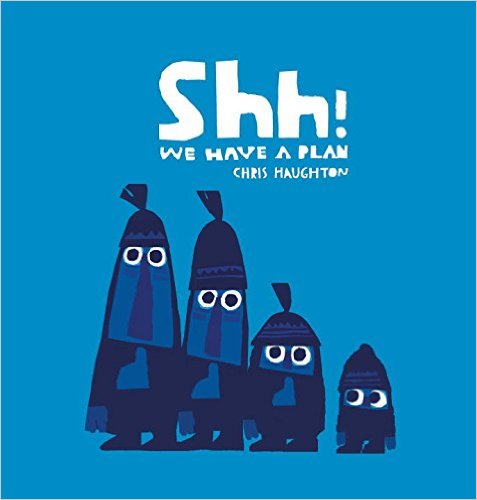 Four friends creep through the woods, and what do they spot? An exquisite bird high in a tree! "Hello birdie," waves one. "Shh! We have a plan," hush the others. They stealthily make their advance, nets in the air. Ready one, ready two, ready three, and go! But as one comically foiled plan follows another, it soon becomes clear that their quiet, observant companion, hand outstretched, has a far better idea.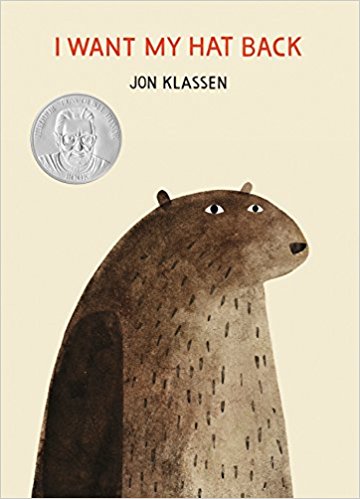 Jon Klassen always amazes me with his books (plus he gets bonus points because we have the same last name!), how does he take a bear who is so drab and monotone and turn it into a funny book?! I have no idea, I just know that he does.
The bear's hat is gone, and he wants it back. Patiently and politely, he asks the animals he comes across, one by one, whether they have seen it. Each animal says no, some more elaborately than others. But just as the bear begins to despond, a deer comes by and asks a simple question that sparks the bear's memory and renews his search with a vengeance.
Have you ever felt like this as a parent? Thankfully I don't have any lions trying to sit on me . . .
Giraffe has a problem. It's his first day in the jungle, and everyone thinks he's a chair! All the animals take turns sitting on him—a monkey, a hippopotamus, and even a human mistake the herbivore for a comfy chair! Giraffe has no luck vocalizing his concern. However, when a lion decides to take a seat, Giraffe musters the courage to say, "I am not a chair!"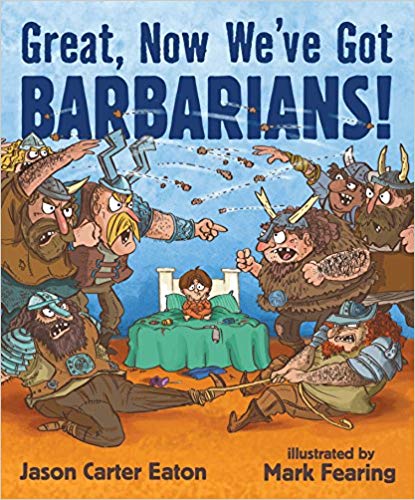 I was a bit of a messy/hoarder/packrat child and appear to be raising one now, this book is a hilarious cautionary tale.
Playing and having fun is a kid's job, right? Cleaning up is a parent's job, right? Why do grown-ups make such a fuss about tidiness and cleanliness, anyway? What's the worst that could happen? A couple of ants pass through? A lone little mouse pays a midnight call? No big deal, right? Right? Author Jason Carter Eaton and illustrator Mark Fearing are here to caution you that being a slob might in fact be a big deal—a really big deal. Maybe even a BARBARIAN-size deal! This outrageously absurd cautionary tale might just make you think twice about the cupcake crumbs in your bed and the half-eaten cheese curls behind the sofa. After all, you could end up with an infestation of barbaric proportions!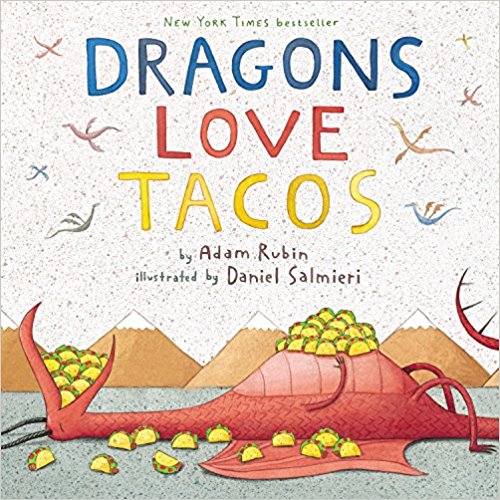 Sure, dragons love tacos, but what happens when they accidentally eat spicy salsa??
Dragons love tacos. They love chicken tacos, beef tacos, great big tacos, and teeny tiny tacos. So if you want to lure a bunch of dragons to your party, you should definitely serve tacos. Buckets and buckets of tacos. Unfortunately, where there are tacos, there is also salsa. And if a dragon accidentally eats spicy salsa . . . oh, boy. You're in red-hot trouble.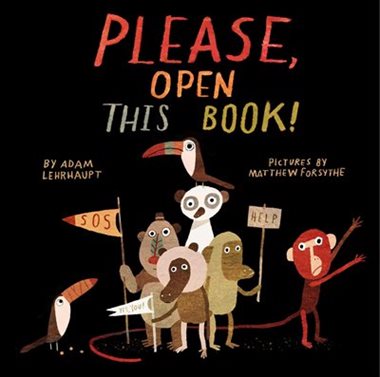 This book had Ephraim completely in stitches, he was giggling the cutest little giggle as we read it over and over again.
They told you, but you just couldn't listen—so the creators of Warning: Do Not Open This Book! are back with a zany monkey crew, and they need your help!
Now the tables have turned, and opening the book is the only way to save the group of monkeys who are trapped between its pages. This irresistibly entertaining rescue effort puts power in the hands of the page-turner, and giggles into everyone!