Nine More Funny Picture Books That Will Have Kids Laughing Out Loud
We really like to read funny picture books in our house. I love being able to read a book and having the kids laughing out loud or giggling beside me.
The fact that this is our third list of funny books probably shows that we like funny books.
You can view our first list of funny books here and our second list of funny books here. In addition, I also have a list of ten funny chapter books.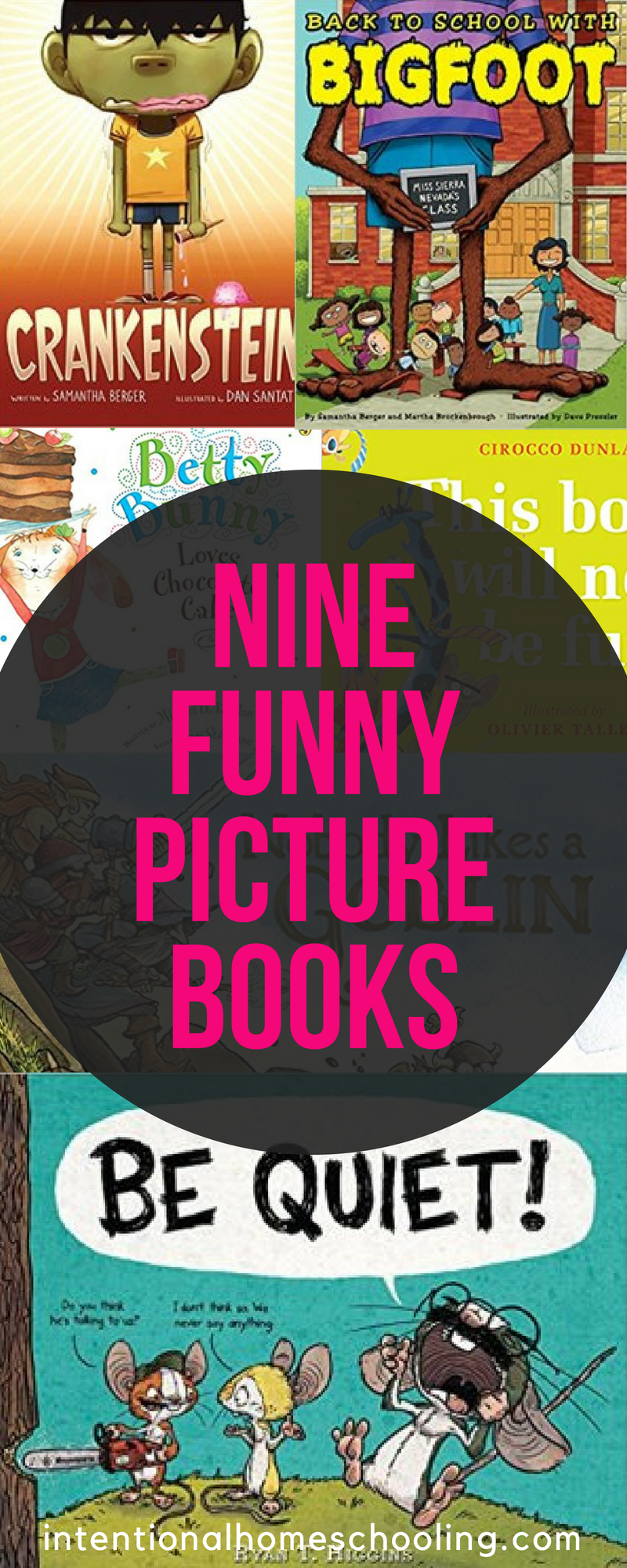 NINE MORE FUNNY PICTURE BOOKS
THAT WILL HAVE KIDS LAUGHING OUT LOUD

I loved this book. Sometimes I feel like I'd like my day to be a wordless day and can relate to Rupert a little bit . . .
All Rupert the mouse wants is to star in a beautiful, wordless picture book. One that's visually stimulating! With scenic pictures! And style! He has plenty of ideas about what makes a great book, but his friends just WON'T. STOP. TALKING.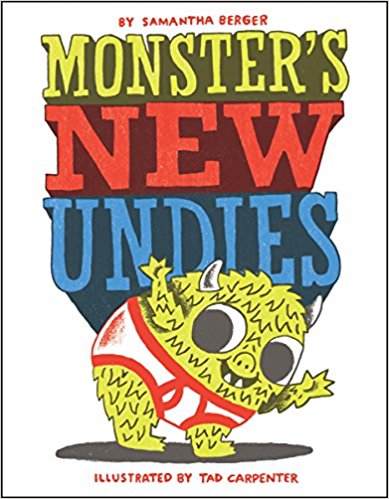 These are my undies!
A sweet work of art!
Uh-oh! My undies!
They just fell apart.
Monster is JUST FINE with his old undies, thank you very much. But when his undies fall apart, what's a monster to do? His mommy takes him shopping, of course! But finding the perfect pair of undies is not going to be easy. . .
Come on already!
Can't you just see?
There are no new undies
just right for me.
Uh-oh! Will monster ever find the perfect pair of undies?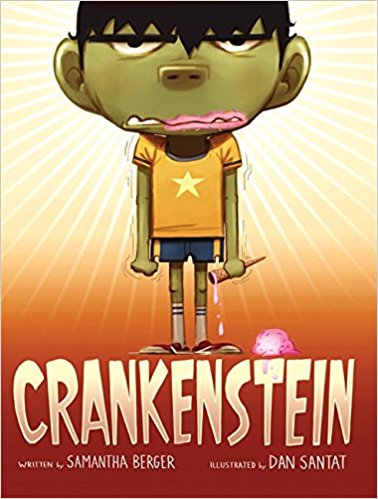 Crankenstein can show up at any time or any place, there are times I have a couple of them in my house! This one is a fun read.
BEWARE OF CRANKENSTEIN!
Who is Crankenstein?
HE IS A MONSTER OF GRUMPINESS THAT NO ONE CAN DESTROY! MEHHRRRR!!! HE'S ALIVE!
He may look like any ordinary boy, but when faced with a rainy day, a melting popsicle, or an early bedtime, one little boy transforms into a mumbling, grumbling Crankenstein. When Crankenstein meets his match in a fellow Crankenstein, the results could be catastrophic–or they could be just what he needs to brighten his day!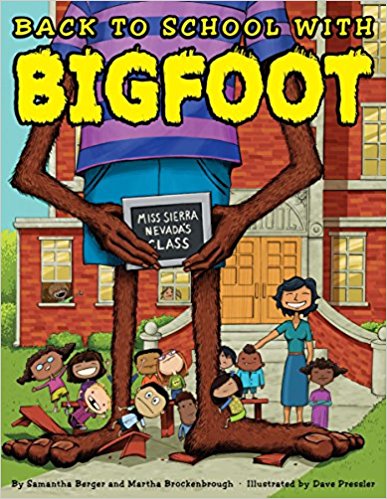 The first day of school is right around the corner! And everything is bigger for Bigfoot — especially back to school problems like getting a haircut, trying on new clothes, and finding new shoes that fit! Told from a giant (and very hairy) point of view, Back to School with Bigfoot deftly tackles the worries kids face as that first day of school draws closer, and ends on a colossal high note!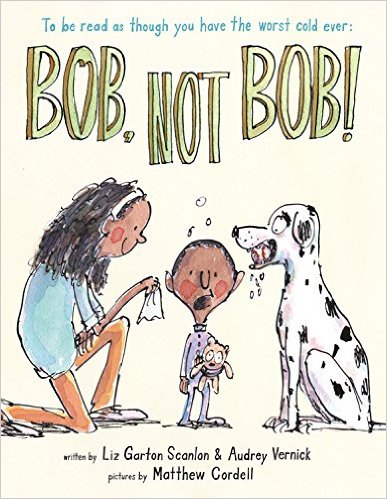 Ha, I just love the whole concept of this book! 😂
Little Louie is stuck in bed with a bad cold. His nose is clogged, his ears are crackling, and his brain feels full. All he wants is his mom to take care of him, but whenever he calls out for her, his stuffed-up nose summons slobbery dog Bob instead!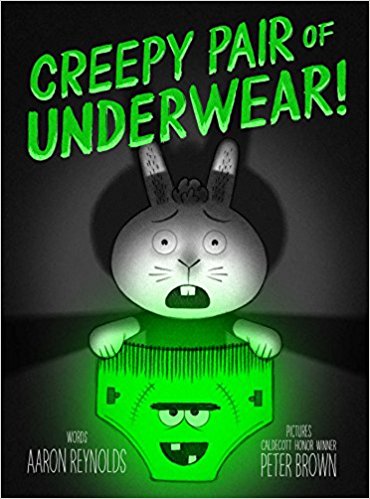 Jasper Rabbit is NOT a little bunny anymore. He's not afraid of the dark, and he's definitely not afraid of something as silly as underwear. But when the lights go out, suddenly his new big rabbit underwear glows in the dark. A ghoulish, greenish glow. If Jasper didn't know any better he'd say his undies were a little, well, creepy. Jasper's not scared obviously, he's just done with creepy underwear. But after trying everything to get rid of them, they keep coming back!

I really enjoyed this book, everything from the story line to the illustrations! Who knew goblins could be so likable?!
Goblin, a cheerful little homebody, lives in a cosy, rat-infested dungeon, with his only friend, Skeleton. Every day, Goblin and Skeleton play with the treasure in their dungeon. But one day, a gang of "heroic" adventurers bursts in. These marauders trash the place, steal all the treasure, and make off with Skeleton―leaving Goblin all alone!
It's up to Goblin to save the day. But first he's going to have to leave the dungeon and find out how the rest of the world feels about goblins.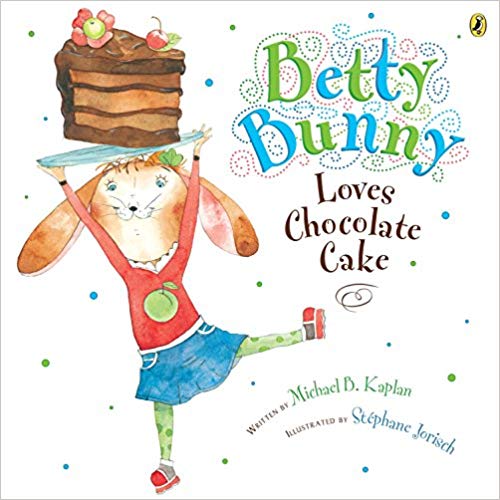 Meet Betty Bunny, a lovable handful no bunny can resist.
Betty Bunny is the youngest in her family of rabbits and she's just discovering the important things in life, like chocolate cake. She declares, "I am going to marry chocolate cake" and takes a piece to school with her in her pocket. Mom values healthy eating and tells Betty Bunny she needs patience when it comes to dessert. But Betty Bunny doesn't want patience, she wants chocolate cake!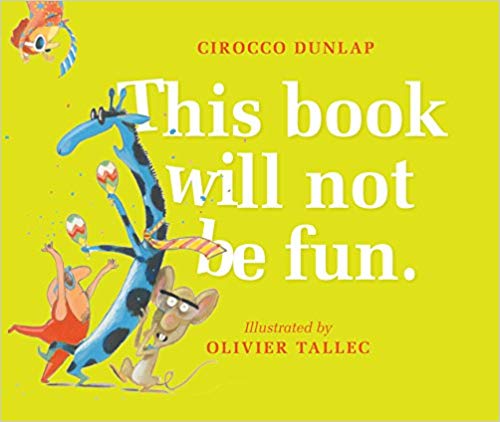 A book is no place for tomfoolery, and this mouse assures us that his book is to be no exception. Just please ignore that Word-Eating Flying Whale, and—oh, no, the lights have gone out. Wait, what is THAT?! Nothing to fear. Everything is under control. . . .
Readers will delight as this charming yet uptight mouse is challenged and subverted by gloriously imaginative creatures that are like nothing you've ever seen. Will our little mouse succumb to the attractiveness of their overwhelming exuberance?
Do you have any more funny picture book recommendations for us?
Be sure to check out our first list of funny books here and our second list of funny books here!