What Should Danny Do? Review & Giveaway!
Today I've got another book review to share with you!
Just a reminder: my book reviews are totally honest, even if I have received the book for free. Unfortunately that means not all of them are glowing reviews.
But this one, What Should Danny Do? It's a glowing review.
Oh, and you are going to want to keep reading, because there are giveaway details at the end.
The first thing that caught my attention about this book was how it is interactive. Does anyone else remember the Choose Your Own Adventure books? What Would Danny Do Is like the picture book version of a Choose Your Own Adventure!
But I don't just like it for the interactive aspect, what I really like is how the book teaches how the choices Danny makes in his day (and the ones we make in our day) can drastically affect the outcome of our day. This book goes so well with my plan to focus on building character this year.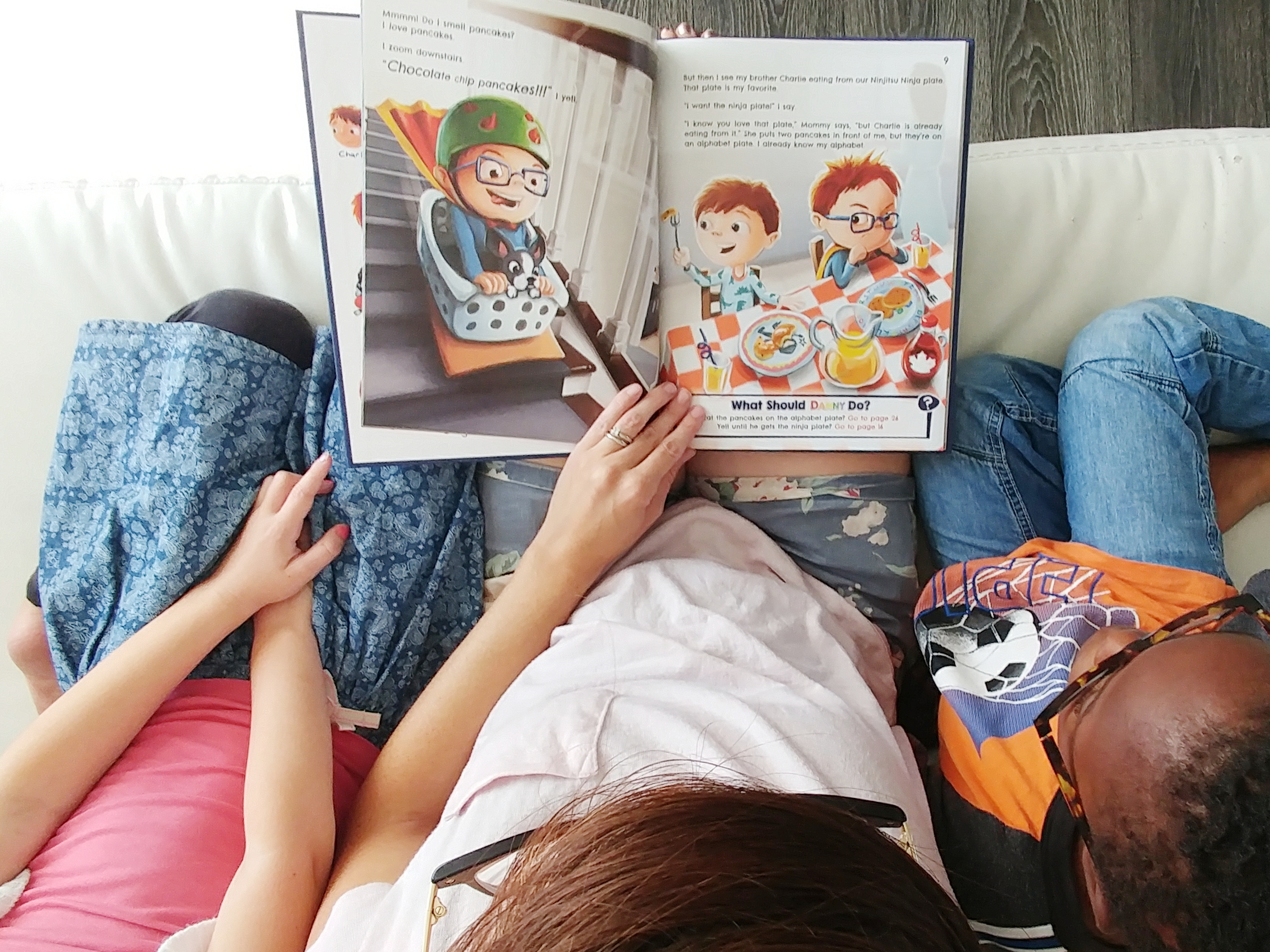 Side note: if you take a photo from above it may end up looking like you only have one arm.
The story has nine different ending options. How Danny's day ends depends on how he uses his super power: The Power to Choose. Different choices he makes in his day affects his outcome (spoiler alert: the nicer he acts the better his day goes).
This whole concept couldn't have come at a better time for our family. What Should Danny Do? has helped give our family the language we need to discuss attitudes and how our choices can really affect the outcome of our day.
There is a $4 off discount code for What Should Danny Do? in the Intentional Homeschooling Fall Bundle that is on sale right now, or if you don't like super amazing deals and would rather just have a small deal you can purchase What Should Danny Do? and get $2 off with the code: CHANTEL (The $2 off code expires this Sunday, September 24th).
Also, I've got a giveaway for this book on Instagram right now, hop on over and enter!