Our Techniques for Memorizing Bible Verses
I mentioned in our grade two curriculum plan that this year we are focusing a lot on character. Throughout the summer I just kept coming back to that. Academically we are on par (or beyond) for Raeca's grade level so I don't feel much pressure that way this year but there is a lot I want to work on in regards to character development.
There are a few different things we are doing but the main one is being intentional with our memory verses.
When I was planning out the year I came up with a list of verses that correspond with different areas I feel need to be worked on: attitude, work ethic, etc. Raeca deals quite a bit with anxiety and fear so there are also a number of verses we'll be memorizing to help with that.
I am often amazed at how many verses I remember from when I was young. Truth be told, I haven't even memorized many as an adult, most of the ones I know are because I memorized them as a kid. Kids are so good at memorization and I want to take advantage of that and help my kids to store these verses in their hearts and their minds now before they get too old and their brain starts shutting down (or maybe that's just mine).
There are a few different things we are doing to help memorize Scripture and make sure we retain it . . .

DISPLAYING MEMORY VERSES
One of my favorite ways to memorize Scripture is to make sure I have it displayed somewhere! We've had a lot of Scripture on our walls over the years, sometimes it's as simple as Index cards stuck to the wall by my bed and sometimes it's pretty art in a frame.
This year I decided to create some beautiful prints of the verses we are memorizing and the plan is to have our current verse displayed somewhere we will see it frequently.
I've actually decided to share our memory verse cards and have put them up for sale in the shop. I plan on continuing to add sets as we go on.
 
MEMORY VERSE APP
My husband created a simple memory verse app that takes a word away from your verse each time you tap the screen. This is one of the best ways I learned memory verses as a kid in AWANA, except back then it was on a chalkboard and we erased words with a chalk brush. 😂
MEMORY VERSE ART JOURNALING
I started really getting into art journaling right after the New Year, it feels like scrapbooking without the pressure and perfection. I've loved creating beautiful pages and then gluing my memory verse over top. It makes me want to come back to it again and again. And Raeca has been enjoying doing this along side me over the last few weeks.
Here are two of her pages and then two of mine: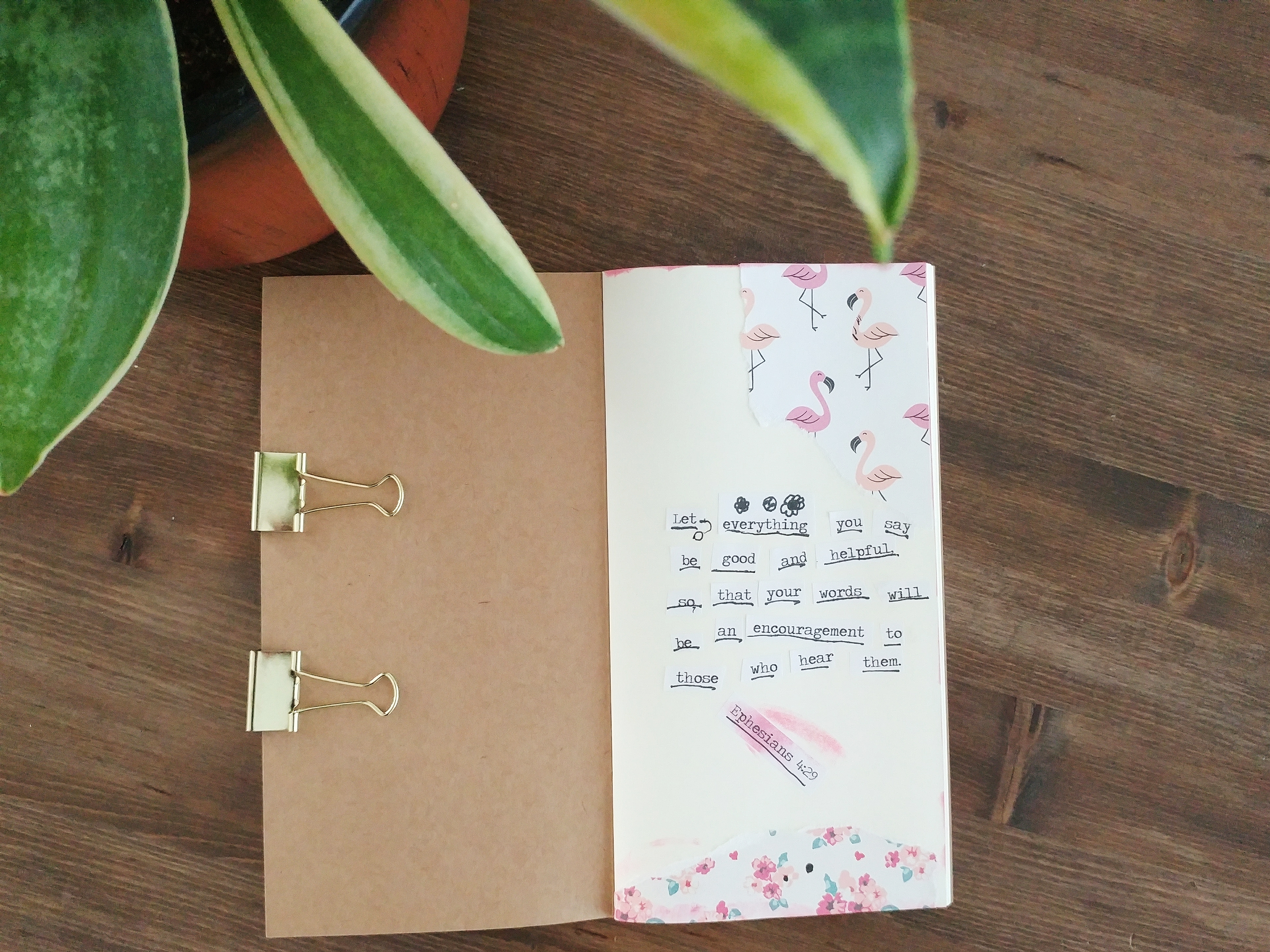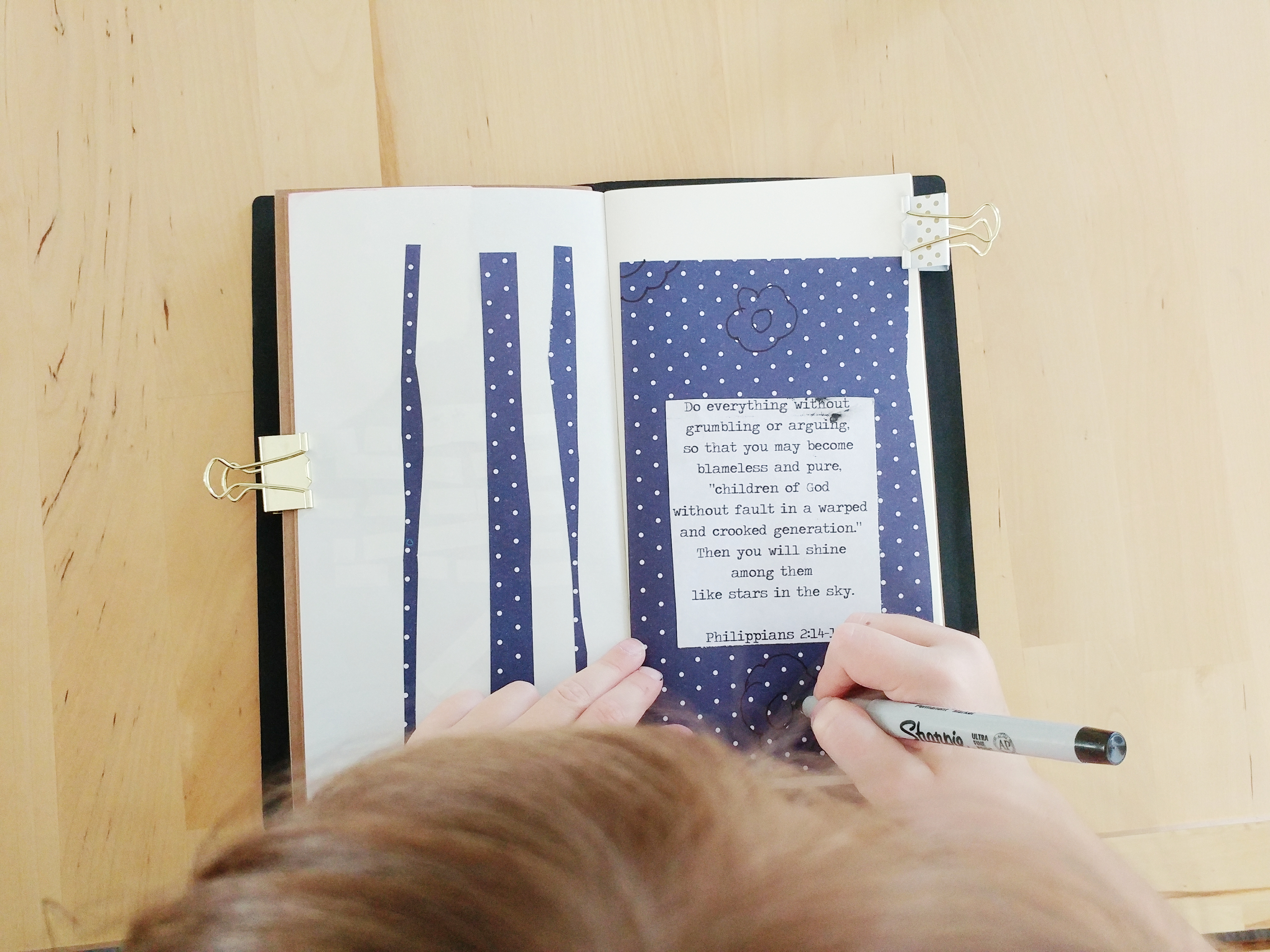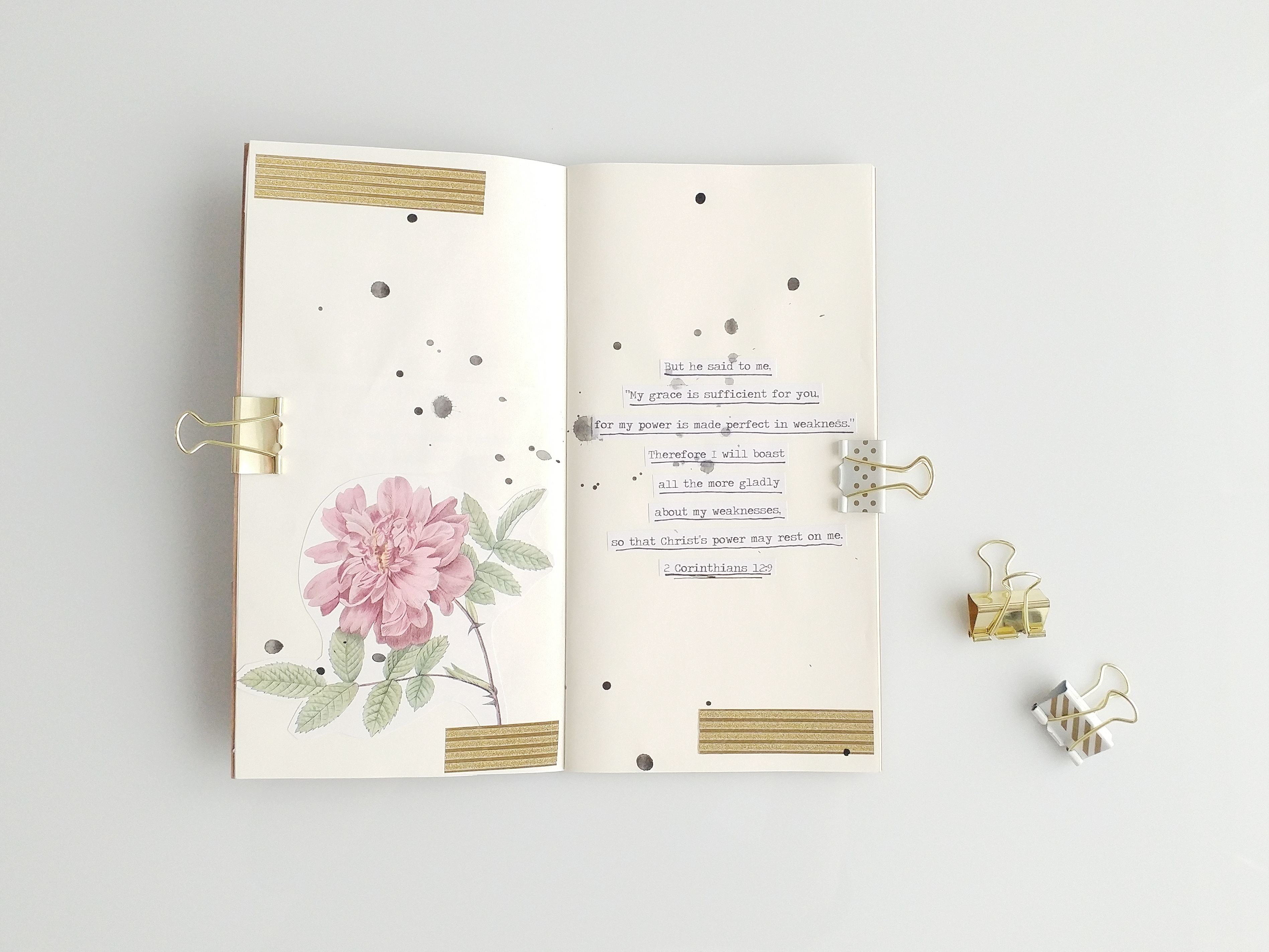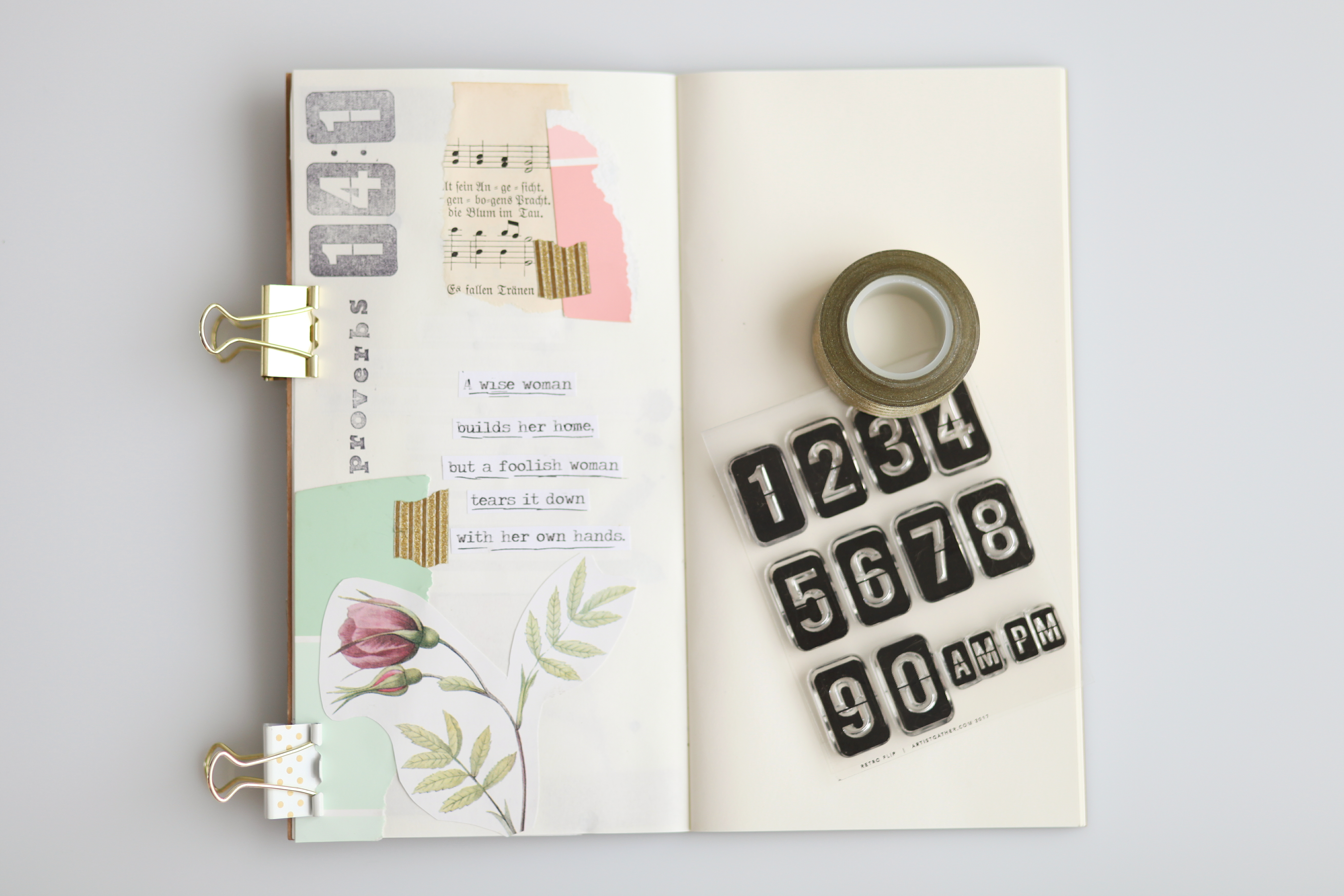 REVIEWING MEMORY VERSES
Right now we are taking two weeks to memorize each verse and at the beginning of the week we review our previous verses. As more verses get added in we'll spread this out and review a verse or two each day.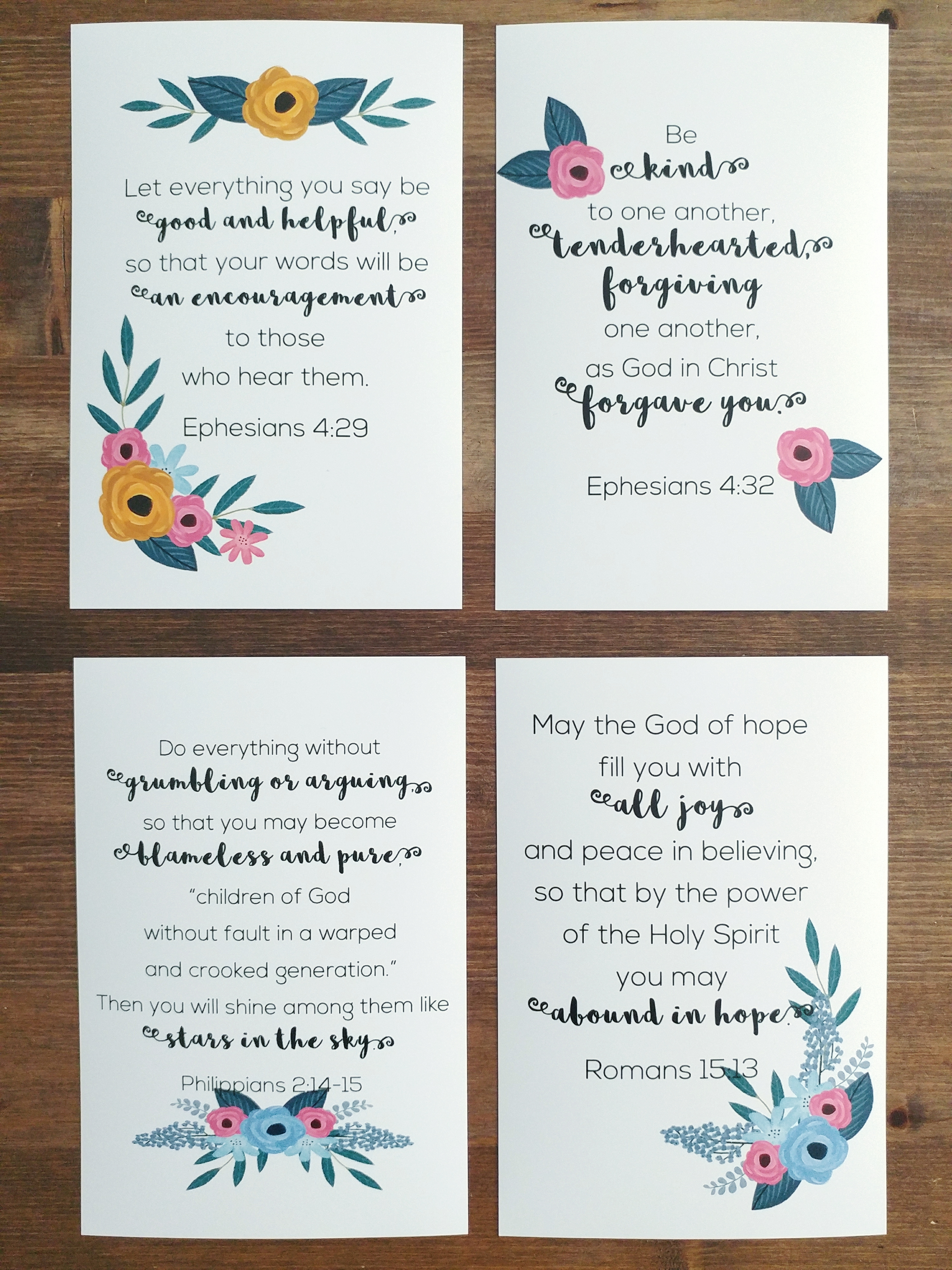 Remember to check out the shop for the memory verse cards!
How do you handle memory verses in your homeschool?