Welcome to the second month where I'm sharing a random assortment of my favorite things!
If you missed September's list you can check that out here.
This month we got our first snow of the season but overall had above seasonal temperatures. I feel like you never know what you are going to get with October.
This list is a great way for me to remember so many of the things I am thankful for, it's been a good thing for me to do for the last few months.
Now, on to some of my favorite things . . .

So, I don't have the greenest of thumbs. But for the last year I was doing really well keeping a dragon tree alive but suddenly it started looking not-so-healthy. Normally I would have just given up and watched it die a slow death but this time I decided to take action and bought this Marine Phytoplankton plant food and it made such a difference! (Though, fair warning: it smells like a cross between a dead fish and a dirty diaper, but don't worry, the smell doesn't stick around.)
It's been a few months since I fed it to my plants and I was noticing this week that they look like they need another pick me up so I'll be giving this to them the next time I water them!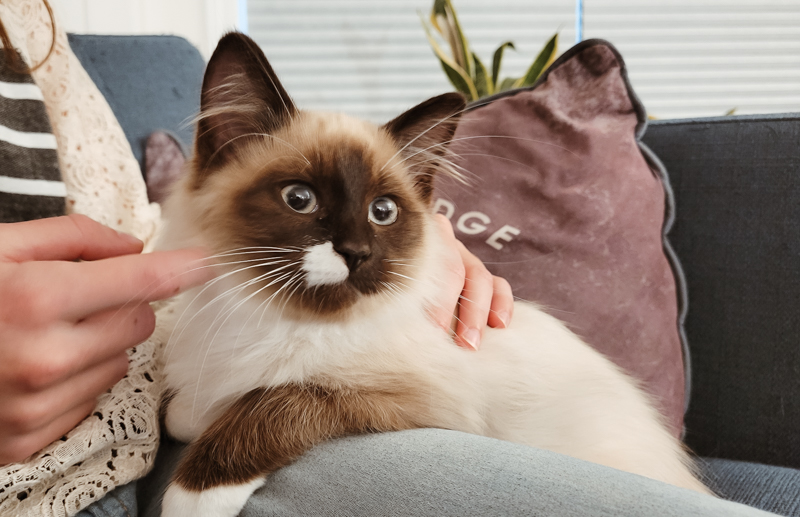 A KITTEN
Well, we broke down and got a new kitty.
He's a four month old ragdoll kitten – look them up, they're a pretty cool breed, just don't blame me if you want one afterwards.
He's mostly Raeca's cat so she had final say on his name and has gone with my suggestion of Tolkien. She's a big J. R. R. Tolkien fan so it's a pretty good name I think.
Jared is also currently reading The Hobbit to us so it's perfect timing!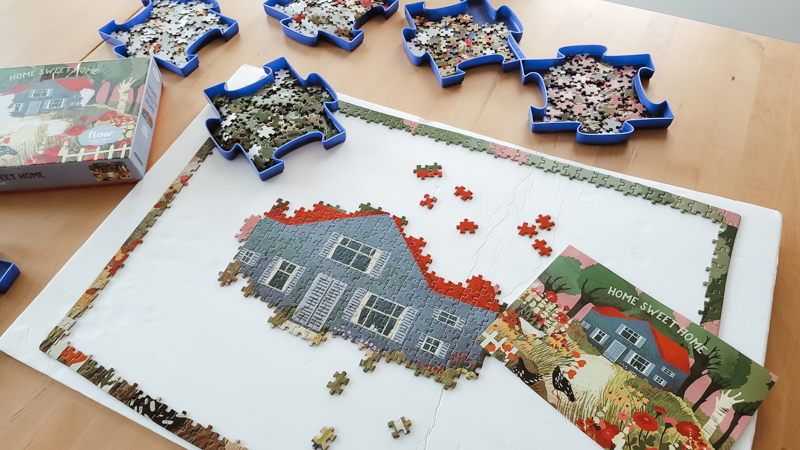 PUZZLING TIME
I'm a does-puzzles-only-in-the-cold-months kind of person and I've declared October to be the start of the season.
Jared and I are working on this Flow Puzzle, I got it on sale from Book Outlet last winter but we never got to it.
We work on it a bit here and there, I think it generally takes us about a month to do a 1,000 piece puzzle. But now we'll just have to wait and see if the kitty tries to "help" us with the puzzle, it may take more time if he does.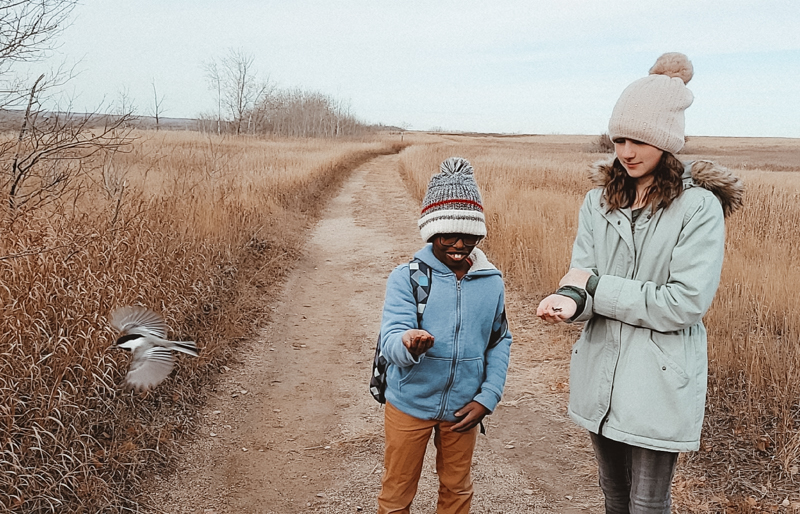 A NEW-TO-US HIKING SPOT
This weekend we went to a new-to-us hiking spot (or rather, a kind of new-to-us spot, the kids and I had been here one time about six years ago).
This spot is close to one we go to frequently but it has a perk: they give you birdseed to hand feed chickadees.
The kids both had a lot of fun and we'll definitely be back.
(The only downside to this was that we were going to go to our favorite orchard for a hike only to realize it has been shut down and sold. 😭 So sad.)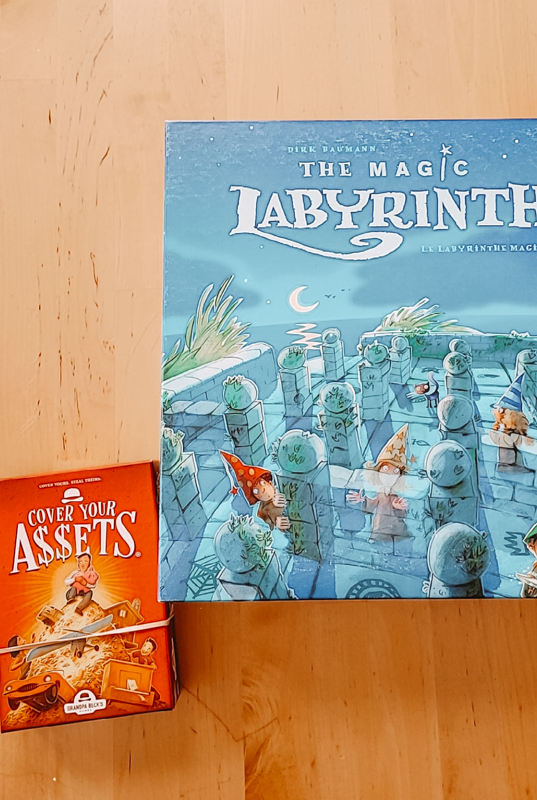 NEW GAMES
We've been playing quite a few new board games lately.
This is largely in part to the fact that friends of ours opened up a board game store this year (if you live local, check it out!).
I'm going to be updating my family board games post soon but one that we've played quite a few times recently is Cover Your Assets. It's one of those games that gives kids some good math practice while counting their score.
We also rented The Magic Labyrinth, if you have a local game store, see if they do game rentals!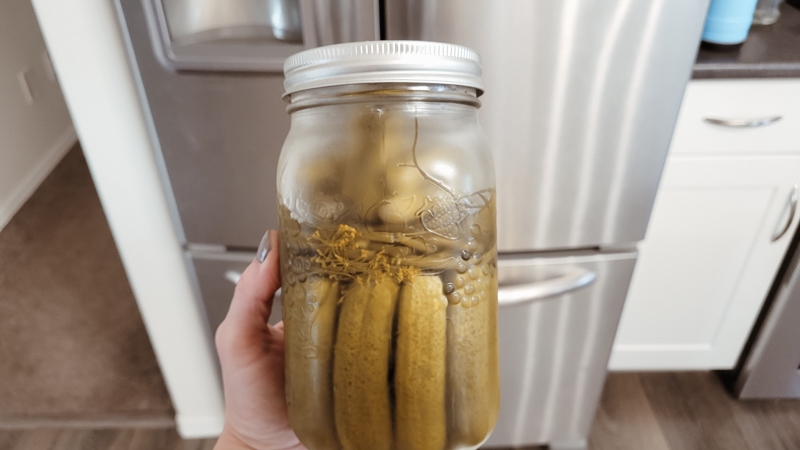 PICKLES & THOUGHTFUL FRIENDS
A friend knows that I love her homemade pickles and this year she thought of me (and Raeca) while making them and set two jars aside for us. I love the thought even more than the pickles and that's saying a lot!
Those are some of my favorites from the month, I would love to hear yours!