The Best Picture Books for January
One of my goals for this year is to do better with enjoying each season and being intentional with our time in the season. Because almost everything I do has to include books in some way, I thought making monthly book lists would be a good way to acknowledge each season.
January is one of the hardest months for me. Christmas is over and the winter feels like it is never going to end but luckily there are some great picture books to read this month!
When picking picture books for January I tried to pick the best books about winter and snow. There are some funny books in this list to help give some laughs during the cold month (hello, Robert Munsch!).
What are your favorite winter and snow related books? Leave a comment at the end of the post letting me know!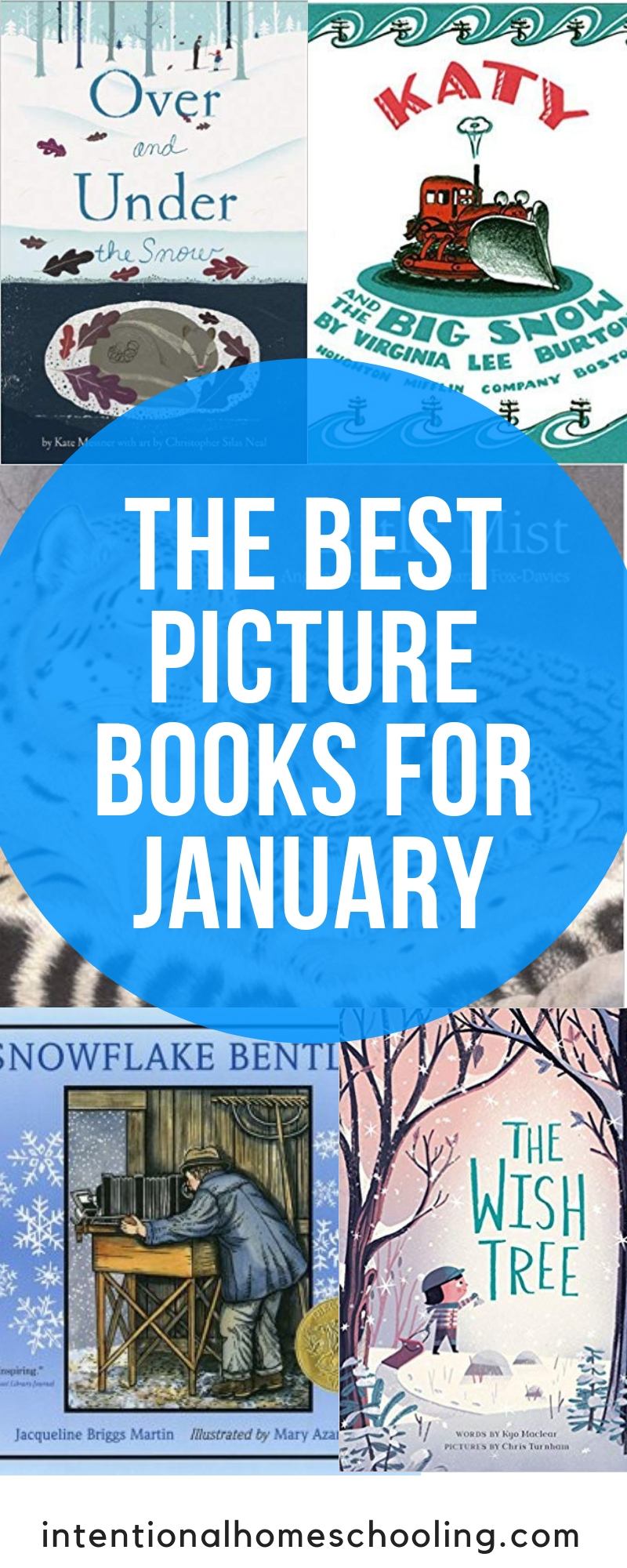 THE BEST PICTURE BOOKS FOR JANUARY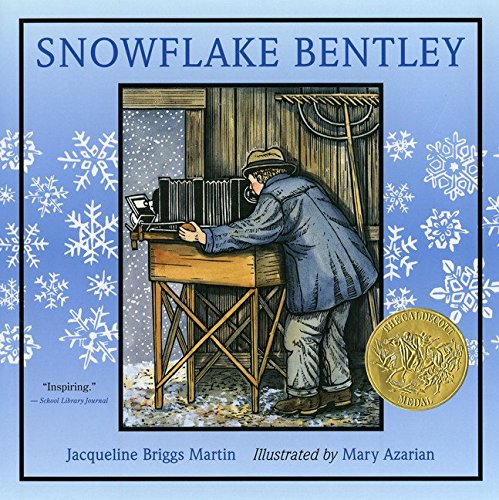 I find this book fascinating! It makes me want to analyze all.the.snowflakes.
From the time he was a small boy in Vermont, Wilson Bentley saw snowflakes as small miracles. And he determined that one day his camera would capture for others the wonder of the tiny crystal. Bentley's enthusiasm for photographing snowflakes was often misunderstood in his time, but his patience and determination revealed two important truths: no two snowflakes are alike; and each one is startlingly beautiful. His story is gracefully told and brought to life in lovely woodcuts, giving children insight into a soul who had not only a scientist's vision and perseverance but a clear passion for the wonders of nature.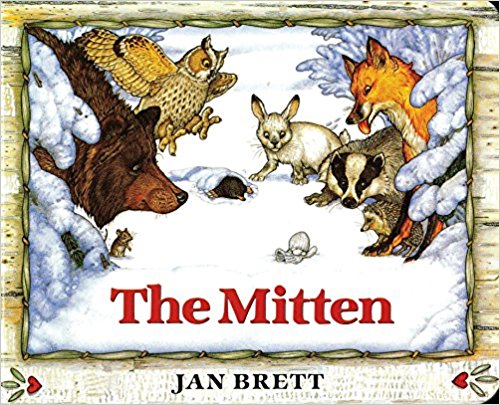 We love Jan Brett's books! I love all the hidden things in her illustrations.
When Nicki drops his white mitten in the snow, he goes on without realizing that it is missing.
One by one, woodland animals find it and crawl in; first, a curious mole, then a rabbit, a badger and others, each one larger than the last. Finally, a big brown bear is followed in by a tiny brown mouse and what happens next makes for a wonderfully funny climax.
As the story of the animals in the mitten unfolds, the reader can see Nicki in the borders of each page, walking through the woods unaware of what is going on.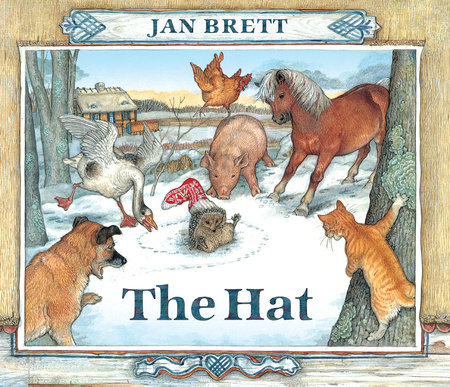 When Lisa's woolen stocking flies off the clothesline, Hedgie finds it and pokes his nose in. He tries to pull it out, but the stocking gets stuck on his prickles — and the fun begins.
A mother hen comes by, then a noisy goose, a talkative barn cat, a playful farm dog, a mama pig and her piglets, and a pony. They all laugh at Hedgie, especially when he pretends he's wearing a new hat. But in the end, it is clever Hedgie who has the last laugh.
And where is Lisa when all of this is going on? She's in Jan Brett's signature borders, getting ready for winter, until she realizes her stocking is missing and she enters the story to look for it.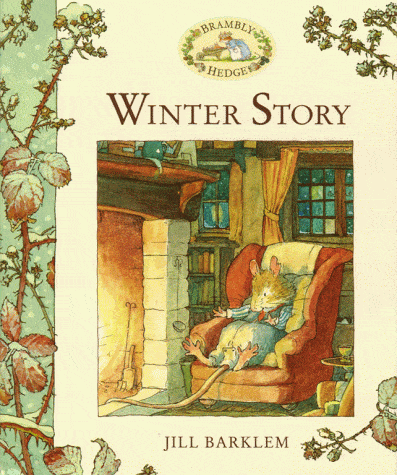 I love all the Brambly Hedge books! The kids love it when the show pictures of the inside of the building and all the things they can fit into a tree or tree stump. Jill Barklem's drawings are brilliant.
Snow is falling and deep drifts cover the doors and windows of Brambly Hedge. The Toadflax children have never seen snow before and are so excited when they discover there is to be a Snow Ball. The little mice watch wide-eyed as all the preparations are made. At last everything is ready and the Ball can begin! The mice of Brambly Hedge have many adventures but they always have time for fun too. All through the year, they mark the seasons with feasts and festivities and, whether it be a little mouse's birthday, an eagerly awaited wedding or the first day of spring, the mice never miss an opportunity to meet and celebrate.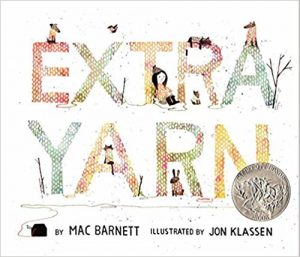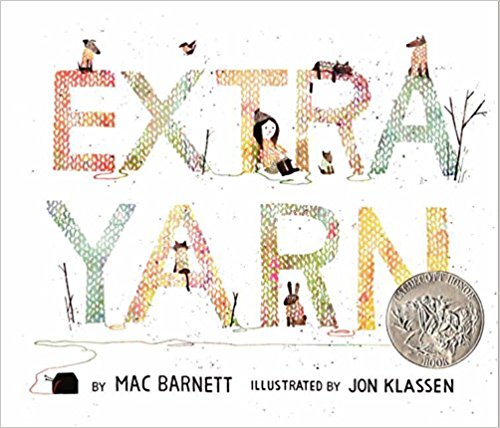 This is definitely a favorite! It's a great story of kindness and generosity. And if you sign up for my bookish newsletter you'll receive ideas on how you can go beyond the book (and each month I'll send out ideas for book extension activities for a new book).
A young girl and her box of magical yarn transform a community in this stunning picture book. With spare, gently humorous illustrations and a palette that moves from black-and-white to a range of color, this modern fairy tale has the feel of a new classic.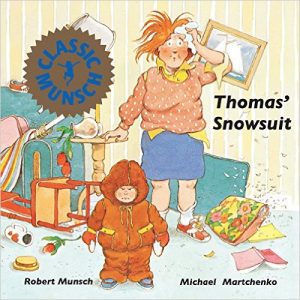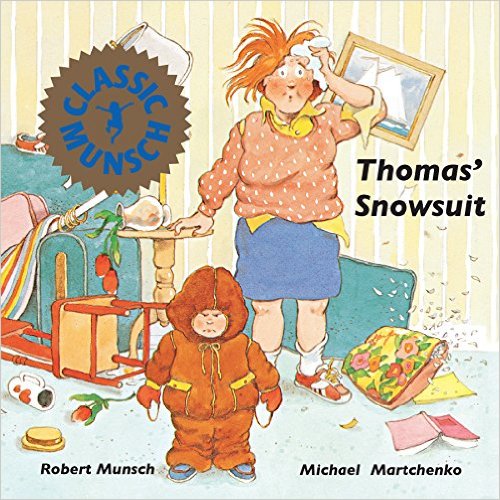 I grew up reading a lot of Robert Munsch books, of course kids love them, they are hilarious!
Thomas refuses to wear his new snowsuit despite the pleas of his mother, his teacher, and even his principal.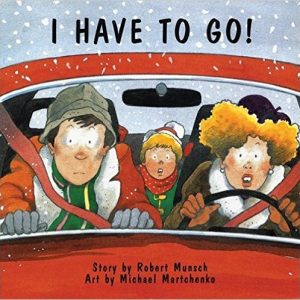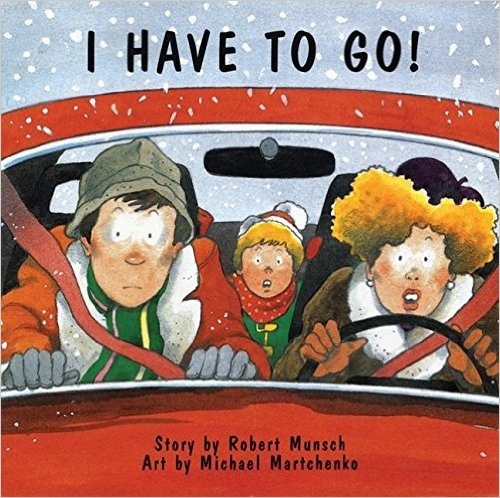 I feel for the parents in this story. Just the other day I was running errands for not a long period of time and one of my kids needed to use the bathroom – twice!
A hilarious story of a little boy in the throes of toilet training.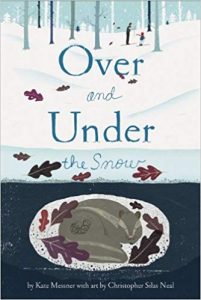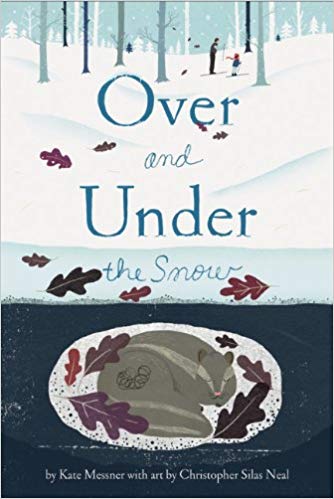 Over the snow, the world is hushed and white. But under the snow lies a secret world of squirrels and snow hares, bears and bullfrogs, and many other animals making their winter home under the snow. This beloved nonfiction picture book exploring the subnivean zone reveals the tunnels and caves formed beneath the snow but over the ground, where many kinds of animals live through the winter, safe and warm, awake and busy, but hidden beneath the snow.
I think I love all of Virginia Lee Burton's books!
Katy, a brave and untiring tractor, who pushes a bulldozer in the summer and a snowplow in the winter, makes it possible for the townspeople to do their jobs.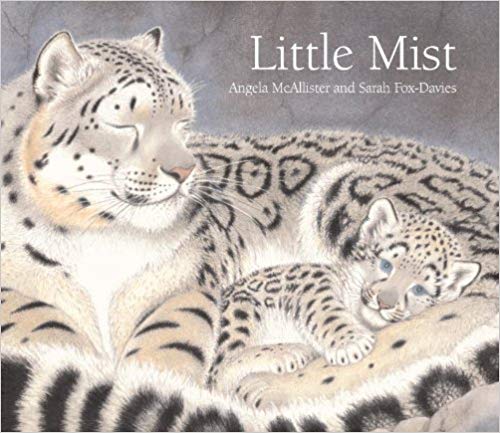 Little Mist is a sweet-faced snow leopard cub who is wide-eyed with wonder at the world before him. Guided and protected by his mother, Little Mist discovers the glistening snow, the mountain streams, and the cloud forests. The world may look big to a little cub, but one day, his mother tells him, he will be the king of the mountains. Safely curled up in his mother's paws, Little Mist can't wait for his journey to begin . . .
A heartwarming portrayal of the unique bond between parent and child, set against the breathtaking backdrop of snow-covered mountains. This is the perfect picture book to read curled up with your own little cub.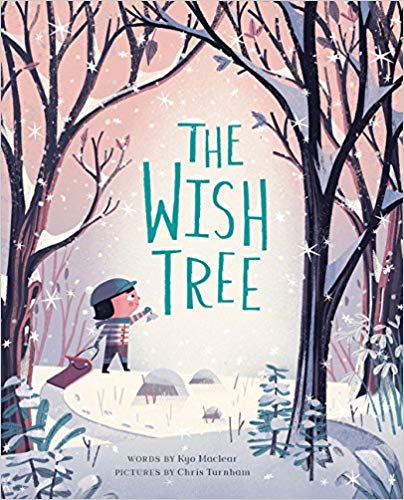 Charles wants to find a wish tree. His brother and sister don't believe there is such a thing, but his trusty companion Boggan is ready to join Charles on a journey to find out. And along the way, they discover that wishes can come true in the most unexpected ways.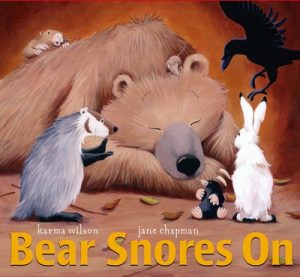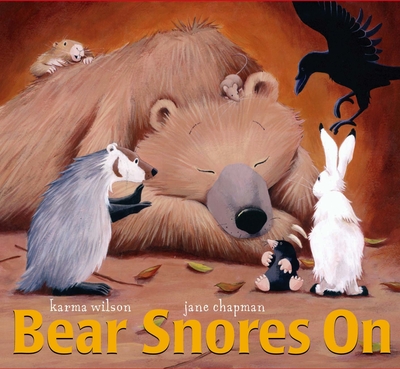 In a cave in the woods,
in his deep, dark lair,
through the long, cold winter
sleeps a great brown bear.
One by one, a whole host of different animals and birds find their way out of the cold and into Bear's cave to warm up. But even after the tea has been brewed and the corn has been popped, Bear just snores on!
See what happens when he finally wakes up and finds his cave full of uninvited guests—all of them having a party without him!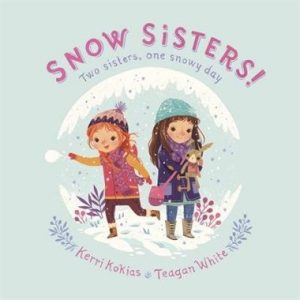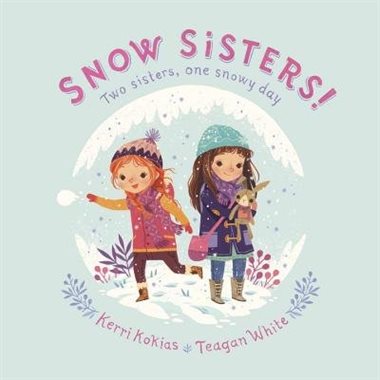 The rhythm in this book is brilliant and I enjoy the illustrations.
When snowflakes fall, two sisters react very differently. One is excited and the other is wary. The first sister spends the morning outdoors, playing until she's all tuckered out. Meanwhile, the second sister stays indoors, becoming ever more curious about the drifts outside. Soon, they switch places, and spend the second half of the day retracing each other's footsteps. But each sister puts her own unique spin on activities like sledding, baking and building.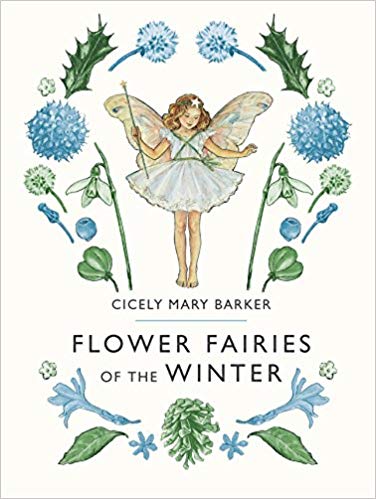 While this is a poetry book it definitely belongs on this list. The flower fairy poems are some of my absolute favorites, they feel almost magical. I love reading the poems for each season and the pictures are beautiful.
First published in the 1920s, Cicely Mary Barker's original Flower Fairies books have been loved for generations. The book features poems and full-color illustrations of over 20 flowers and their guardian fairies.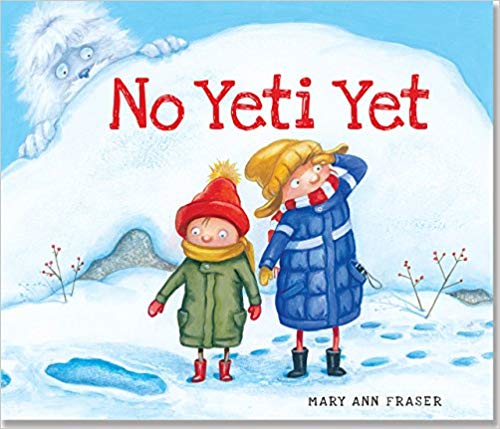 I think Yeti's are adorable so I had to include a few books on the topic.
It's a snowy, blowy, wintry day — just perfect for a yeti hunt! Or so thinks big brother. But younger brother is not as convinced. Questions abound: Have you ever seen a yeti? Is a yeti strong? Can a yeti run fast?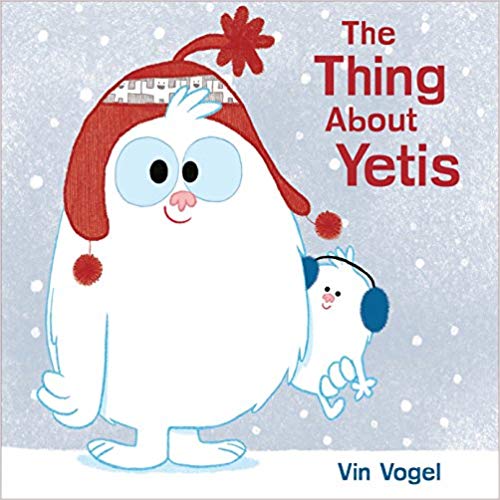 Everyone knows yetis love winter. They love snowball fights and hot chocolate and sledding and building snow castles. But even yetis get the shivers, and even yetis get crabby from all the cold. So here's a secret about yetis: sometimes they miss summer. Sometimes, they have to bring a little bit of summer to the coldest of winter days. Those yetis, they're just full of surprises.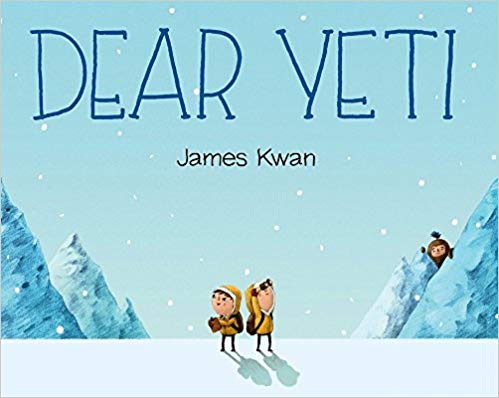 Two young hikers set out to look for Yeti one day, and with the help of a bird friend, they trek further and further into the woods, sending letters to coax the shy creature out of hiding. But as their trip goes on, the hikers find that they have not prepared very well, and though their morale is high, food supplies are low, the forest is getting darker, and a snowstorm looms. Luckily Yeti is a friend they can rely on, and though he's not ready to come out of hiding, he sneakily finds a way to get the hikers exactly what they need when they need it.
What are you favorite January reads?