Since I recently sat down with my daughter and got a list of her favorite books I figured I needed to do the same with my son.
He is very active boy so he mainly listens to books instead of sitting and reading them. He's always doing something with his hands while listening to books, I recently wrote a post of 26 activities for kids to do while listening to audiobooks, most of which he rotates through on a regular basis.
He is also a re-reader/listener and one of his favorites when he was younger was Pippi Longstocking, I'm pretty sure he listened to the audiobook about 100 times in the span of a couple of years.
Before we get on to the list, we did one like this last year but in video format, if you are curious you can check out the video here. There are a few repeats on this list but a lot of new ones too.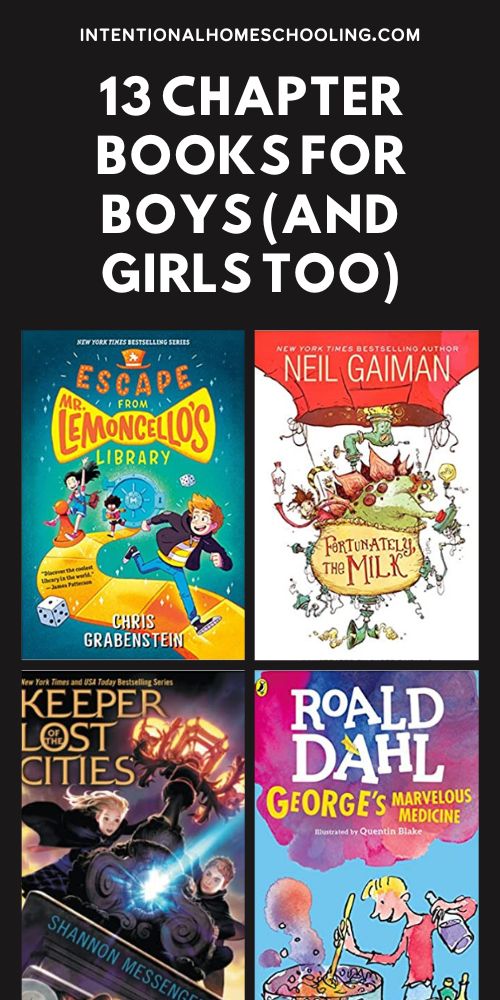 And just for fun, here's a little teaser of the list:
GREAT CHAPTER BOOKS FOR BOYS
Keeper of the Lost Cities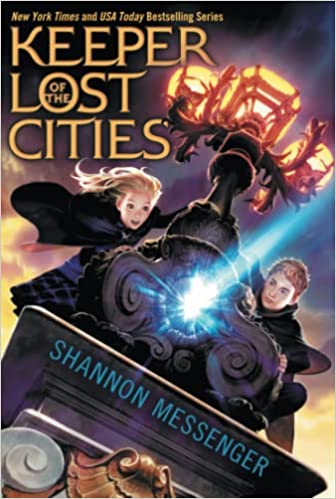 Twelve-year-old Sophie has never quite fit into her life. She's skipped multiple grades and doesn't really connect with the older kids at school, but she's not comfortable with her family, either. The reason? Sophie's a Telepath, someone who can read minds. No one knows her secret—at least, that's what she thinks… But the day Sophie meets Fitz, a mysterious (and adorable) boy, she learns she's not alone. He's a Telepath too, and it turns out…
City Spies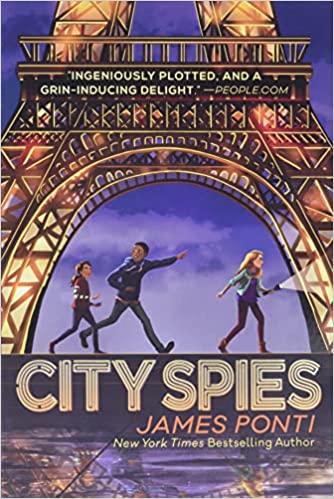 Sara Martinez is a hacker. She recently broke into the New York City foster care system to expose her foster parents as cheats and lawbreakers. However, instead of being hailed as a hero, Sara finds herself facing years in a juvenile detention facility and banned from using computers for the same stretch of time. Enter Mother, a British spy who not only gets Sara released from jail but also offers her a chance to make…
Fortunately the Milk
I am not usually a Neil Gaiman fan but this book is an exception. Also, you have to listen to it on audio, it's hilarious.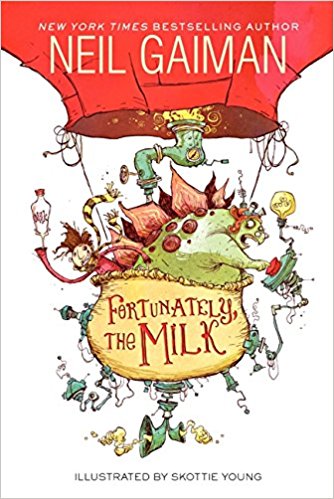 "I bought the milk," said my father. "I walked out of the corner shop, and heard a noise like this: t h u m m t h u m m. I looked up and saw a huge silver disc hovering in the air above Marshall Road." "Hullo," I said to myself. "That's not something you see every day. And then something odd happened." Find out just how odd things get in this hilarious story of time travel…
InvestiGators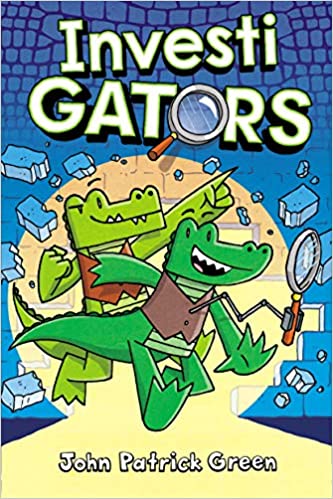 MANGO and BRASH are the INVESTIGATORS: sewer-loving agents of S.U.I.T.* and scourge of supervillains everywhere! With their Very Exciting Spy Technology and their tried-and-true, toilet-based travel techniques, the InvestiGators are undercover and on the case! And on their first mission together, they have not one but two mysteries to solve! Can Mango and Brash uncover the clues, crack their cases, and corral the crooks―or will the criminals wriggle out of their grasp? *Special Undercover Investigation Teams
Matilda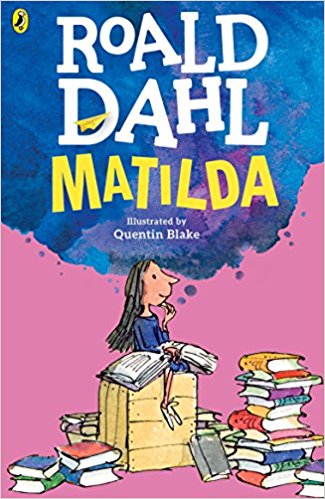 Matilda is a sweet, exceptional young girl, but her parents think she's just a nuisance. She expects school to be different but there she has to face Miss Trunchbull, a kid-hating terror of a headmistress. When Matilda is attacked by the Trunchbull she suddenly discovers she has a remarkable power with which to fight back. It'll take a superhuman genius to give Miss Trunchbull what she deserves and Matilda may be just the one to…
Esio Trot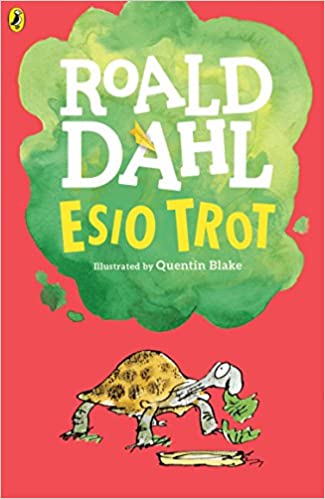 Mr. Hoppy is in love with his neighbor, Mrs. Silver; but she is in love with someone else—Alfie, her pet tortoise. With all her attention focused on Alfie, Mrs. Silver doesn't even know Mr. Hoppy is alive. And Mr. Hoppy is too shy to even ask Mrs. Silver over for tea. Then one day Mr. Hoppy comes up with a brilliant idea to get Mrs. Silver's attention. If Mr. Hoppy's plan works, Mrs. Silver will…
The Bad Guys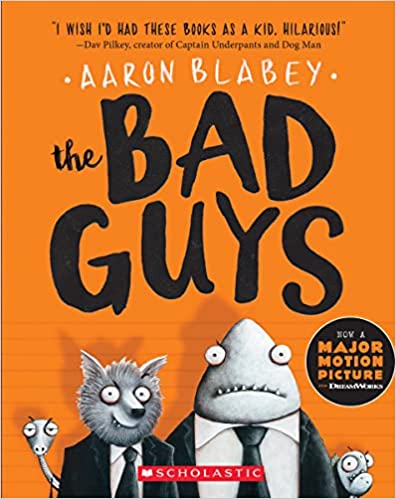 .They sound like bad guys, they look like bad guys . . . and they even smell like bad guys. But Mr. Wolf, Mr. Piranha, Mr. Snake, and Mr. Shark are about to change all of that...Mr. Wolf has a daring plan for the Bad Guys' first good mission. They are going to break two hundred dogs out of the Maximum Security City Dog Pound. Will Operation Dog Pound go smoothly? Will the Bad Guys…
Sweep: The Story of a Girl and Her Monster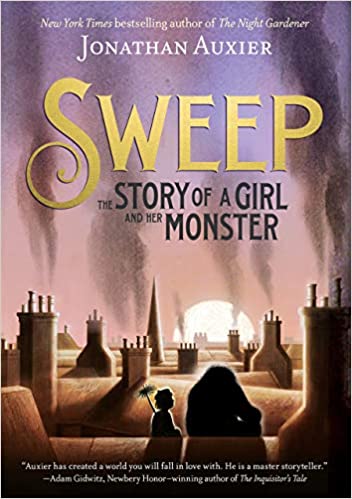 It's been five years since the Sweep disappeared. Orphaned and alone, Nan Sparrow had no other choice but to work for a ruthless chimney sweep named Wilkie Crudd. She spends her days sweeping out chimneys. The job is dangerous and thankless, but with her wits and will, Nan has managed to beat the deadly odds time and time again. When Nan gets stuck in a chimney fire, she fears the end has come. Instead, she…
We recently just finished this one as part of our morning basket; he kept asking me to read another chapter!
Little Cat's Luck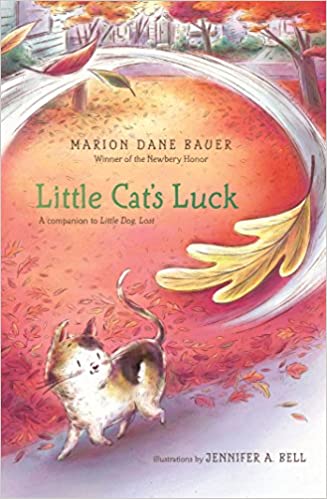 When an indoor calico cat named Patches spots a golden autumn leaf fluttering past her window, she can't help but venture outside to chase it. But soon, Patches feels something tugging at her, telling her to find a special place—one she won't know until she sees it. Why must she go on this search? She doesn't know yet. Along the way, Patches finds herself in dire circumstances, but with the help of the other neighborhood…
Escape from Mr. Lemoncello's Library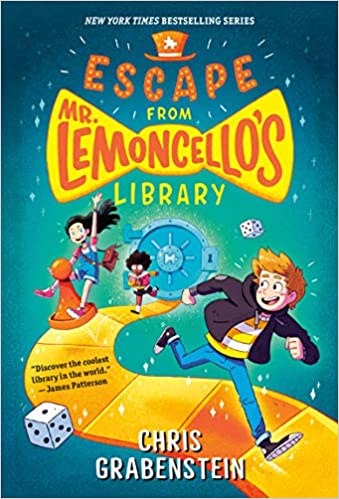 When Kyle Keeley learns that the world's world's most famous game maker, Luigi Lemoncello, has designed the town's new library and is having an invitation-only lock-in on opening night, Kyle is determined to be there! But the tricky part isn't getting into the library—it's getting out. Because when morning comes, the doors stay locked. Kyle and the other kids must catch every clue and solve every puzzle to find the hidden escape route!
George's Marvelous Medicine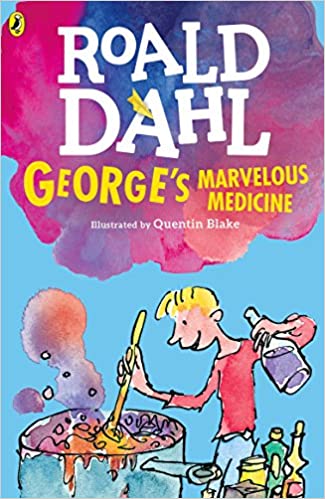 A taste of her own medicine. George is alone in the house with Grandma. The most horrid, grizzly old grunion of a grandma ever. She needs something stronger than her usual medicine to cure her grouchiness. A special grandma medicine, a remedy for everything. And George knows just what to put into it. Grandma's in for the surprise of her life—and so is George, when he sees the results of his mixture!
Dog Man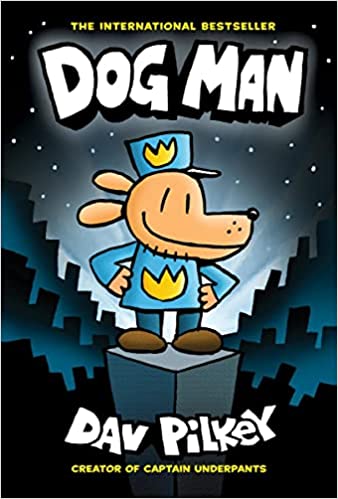 George and Harold have created a new breed of justice. With the head of a dog and the body of a human, this heroic hound digs into deception, claws after crooks, rolls over robbers, and scampers after squirrels. Will he be able to resist the call of the wild to answer the call of duty?
Harry Potter and the Sorcerer's Stone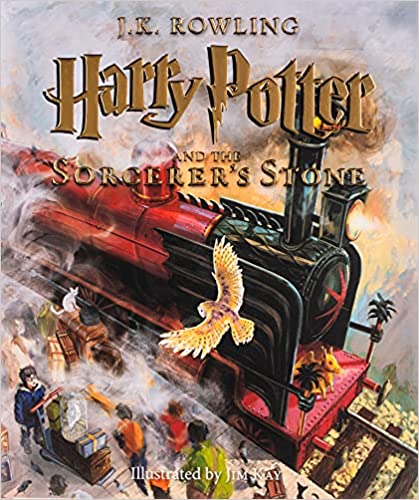 For the first time, J.K. Rowling's beloved Harry Potter books will be presented in lavishly illustrated full-color editions. Award-winning artist Jim Kay has created over 100 stunning illustrations, making this deluxe format a perfect gift for a child being introduced to the series and for dedicated fans.Harry Potter has never been the star of a Quidditch team, scoring points while riding a broom far above the ground. He knows no spells, has never helped to…
If you have any book suggestions for Ephraim, leave them in the comments below!