Why & how we use AUDIBLE as a family
We have been big audiobook users in our family for years, it mostly started shortly after we began homeschooling and I realized that I cannot read chapter books aloud well at all (I'm still working on it though!).
Then audiobooks entered our lives.
I'm going to be sharing an updated post shortly on the various apps we use for listening to audiobooks but I wanted to tackle Audible first because it's a resources I was quite slow to come around to but now I love it.
If you are looking for some activities for your kids to do while they listen to audiobooks, I've got you covered with this post.
Update: You a see a list of all the other apps we use in addition to Audible here.
Okay, let's get into some Audible Q&A . . .
WAIT, DO I PURCHASE ON AUDIBLE OR AMAZON?
Yes.
Haha, it's weird but you purchase on both, it's the same thing.
HOW DO I GET AUDIBLE BOOKS FOR FREE?
They often have a free trial with one free credit but the offers change from time to time, you can see here what the current deal is.
It seems as though the free trial can be used every six month or a year or so. If you only want a couple books a year this would work well for you.
A little hack: I actually mainly use an Audible.com account as opposed to .ca, even though I'm Canadian, because at the beginning there was only the .com option. I could now get the accounts merged into one but I like to keep them separate. Every now and then I'll hop onto my .ca account to grab a free credit but I have a paid subscription through .com. It does mean signing out of one account and into the other when I want to switch back and forth, which is a slight nuisance so I don't use it much but it can come in hand sometimes. If you want to give this hack a try you can try getting the .com free trial here and the .ca free trial here and see if that works for you!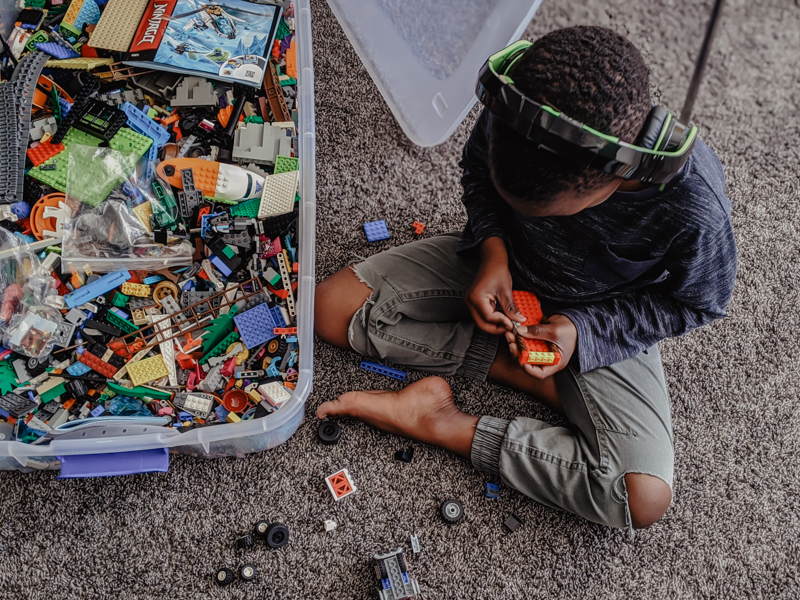 THE SUBSCRIPTION
For the last couple of years I have purchased an annual subscription from Audible. The one I have is the "Audible Premium Plus Annual – 12 Credits" – how's that for a plan name?!
All that means is that I pay once a year and get the equivalent of one credit a month but I actually get them all delivered on the day my plan renews. This has been so nice because there are some months were we purchase a few books and then we'll go for a few months without purchasing any.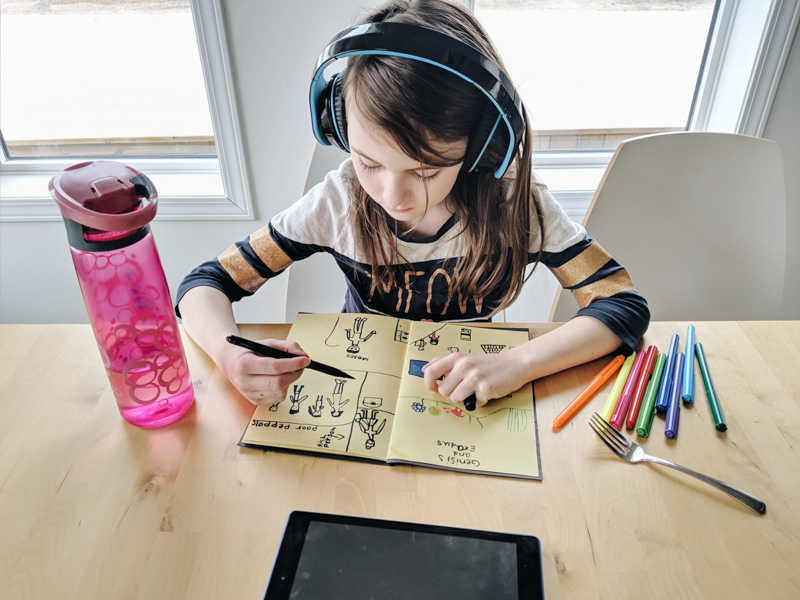 WHAT IS AUDIBLE PLUS? IS IT WORTH IT?
So, the plan I have is a "Plus" plan which means in addition to the 12 credits each year I also get access to the "Plus Catalog" which includes a number of Audible Original audiobooks and other non-Original ones too.
Now, often when you hear a program has "Originals" it can often mean terrible but I'm happy to say that's not (always) the case with Audible.
Some of my kids' favorite audiobooks have been from the Plus catalog including:
The Mystwick School of Musicraft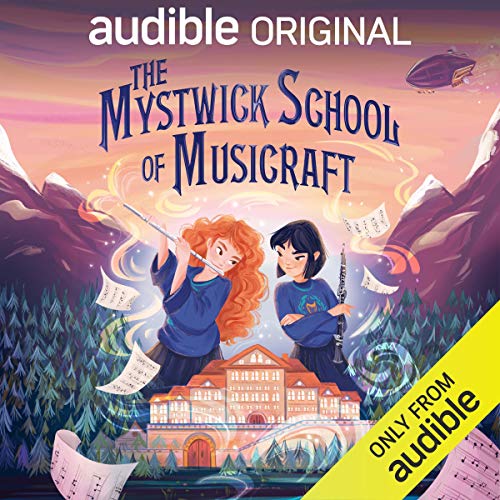 In this middle-grade fantasy, perfect for fans of Nevermoor and The School for Good and Evil series, humor, heart, and a symphony of magic take center stage. Amelia Jones has always dreamed of attending the Mystwick School of Musicraft, where the world's most promising musicians learn to create musical magic. Unfortunately, Amelia botches her audition and her dream comes crashing down—until the school agrees to give her a second chance. Amelia vows to do whatever it takes…
Mission Unstoppable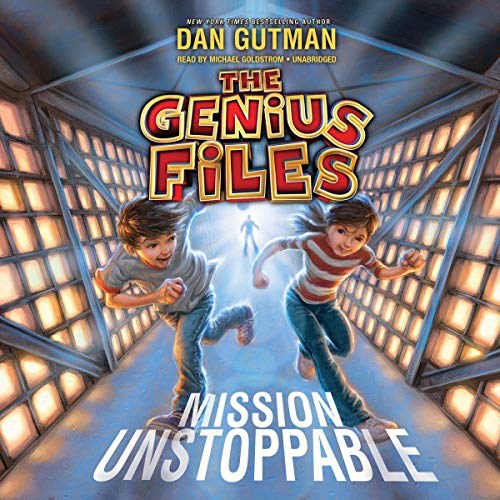 Coke and Pepsi McDonald didn't want to jump off a cliff. They didn't want to get hit by poisoned darts from blowguns either. And they certainly don't want to get locked in their burning school, thrown into a pit at the top of a sand dune, or drowned in a vat of liquefied Spam. But what are you supposed to do when you're being chased across the country by your insane health teacher and two…
The Spies That Bind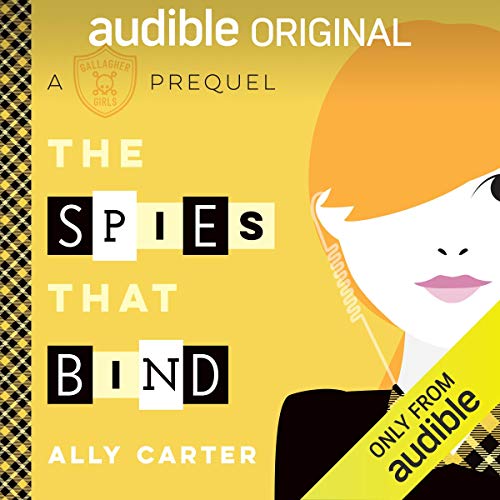 In this Audible Original prequel to Ally Carter's New York Times best-selling Gallagher Girls series, narrator Rebecca Soler brings her charm, enthusiasm, and impeccable accent work to the world of teen spies and boarding school drama, making for a perfect introduction to the series—or a new favorite for long-time listeners. The first day at a new school is tough for any kid, but it's especially scary when you're going to a school for spies. Cammie Morgan has spent her…
Stuck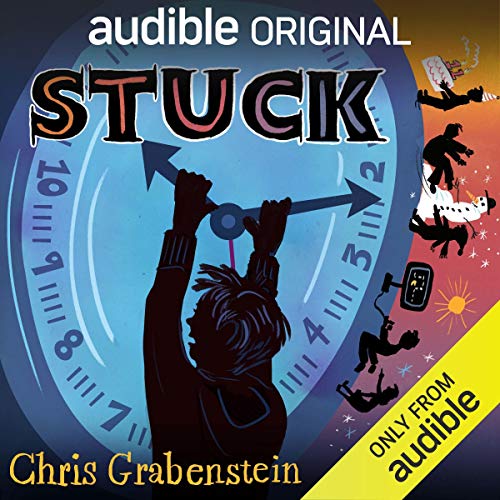 Peter Pan meets Groundhog Day when 11-year-old Jackson makes a birthday wish about never growing up that mysteriously comes true. On his 11th birthday, Jackson is nervous about moving up to middle school where he knows he'll be bullied by older kids, so he makes his wish, "I don't want to grow up!" When his 12th birthday rolls around, he discovers his wish came true: he's still 11, and he's starting fifth grade (again). At first, this is…
WHY AUDIBLE INSTEAD OF A FREE APP?
This is a great question! Believe me, I love getting books for free! But sometimes there are books that are on our library apps that have huge waits (6+ months – I'm looking at you, Harry Potter) or are new releases that we want to get ASAP and not wait for the library to get in (like the newest in the Keeper of the Lost Cities series coming out soon!).
I will be sharing a post soon of all the other apps that we use in addition to Audible!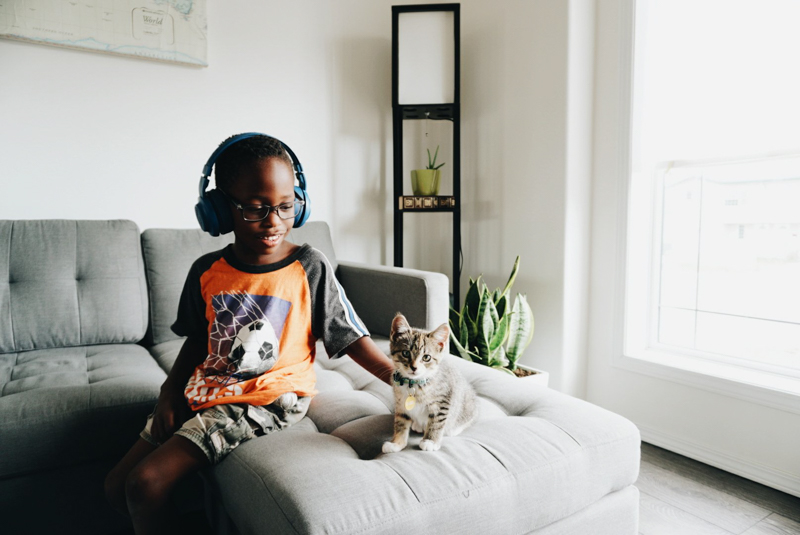 WHICH BOOKS DO YOU PURCHASE?
So, I already shared that we buy books that have a large waiting list and that we want to get to right away, but what else comes into play when purchasing an audiobook?
Well, if our free apps don't have a book that we want to listen to that's often an indicator that we may want to purchase it. But usually I like to know going into it that it is either a book multiple people will listen to or it will be listened to more than once.
WHAT IF YOU CANCEL YOUR SUBSCRIPTION? DO YOU LOSE YOUR BOOKS?
Nope! You've purchased the books and now own them!
If you cancel a Plus subscription you'll lose access to the Plus catalog but anything you've purchased with your credits or purchased otherwise will stay.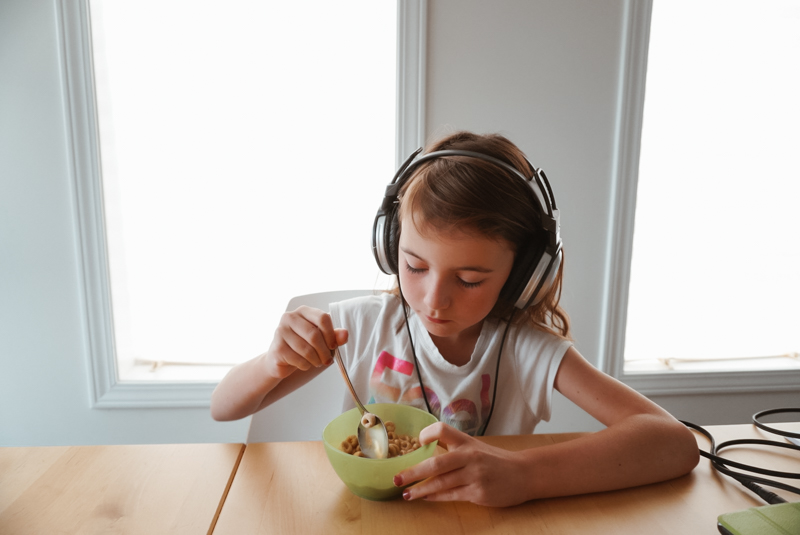 BUYING AN INDIVIDUAL BOOK VS HAVING A SUBSCRIPTION?
Even though I have an Audible subscription there are times when it is a better deal to buy an audiobook straight out instead of using a credit.
The easy way to go about this is to figure out how much each credit cost you, so I take the total that I pay each year and divide it by 12. Any book that I want to buy that is under that price is better off being purchased straight out with money instead of a credit.
99% of the time the credit is cheaper, especially since I've used some of my credits to buy 40+ hour audiobooks for myself – those things are expensive!
But every now and then Audible will have books majorly on sale and when that happens it's usually a better deal to buy it right out and save your credit for a more expensive book.
CAN YOU HAVE MULTIPLE KIDS USING IT AT THE SAME TIME?
While you can having multiple kids using the same account and listening to books at the same time, you cannot have them listening to the same book at the same time (on separate devices) since the app keeps the place for your spot and then starts up where you left off.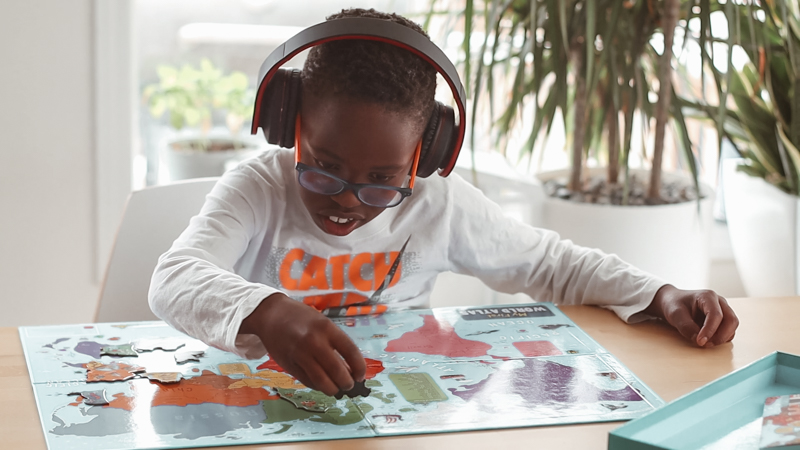 WHAT IF YOU REALLY DON'T LIKE A BOOK YOU PURCHASED?
They have a great return policy! There may have been a time when a kid purchased a book we already owned (on a different platform) and I just sent a quick email and they refunded my credit right away.
Do you have any more questions about Audible and/or other audiobook apps? Leave them in the comments and I'll try my best to answer them!
Be sure to check out my list of 26 Activities for Kids to do While Listening to Audiobooks!