a homeschool READING WRAP UP – a look into all the books we've read lately
Today I thought we would share a bit of a reading wrap up of the books we read in the first two months of our homeschool year.
Each of my kids are sharing about the books they've read off the lists I made for them and I'm sharing about our read alouds (audiobooks and morning basket read alouds).
You can see the book lists I made for each of the kids over on my bookish website/channel: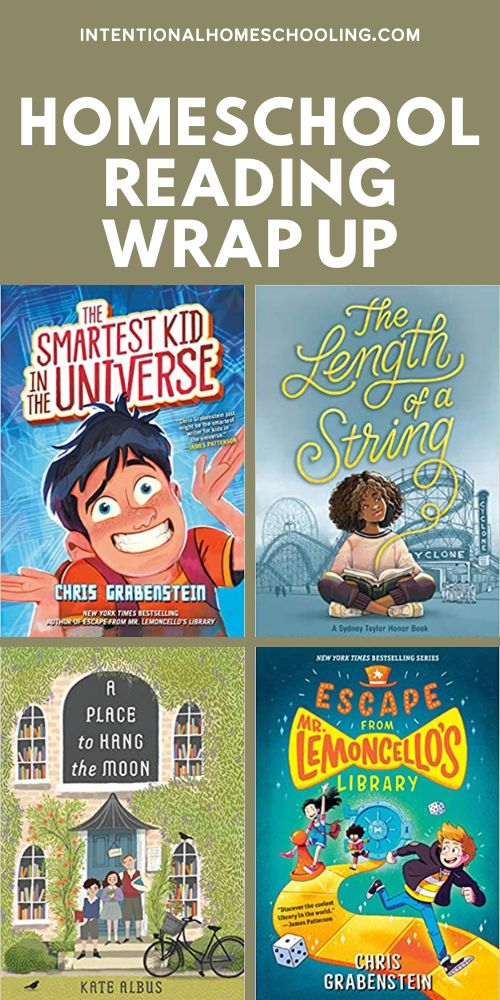 BOOKS MENTIONED
Escape from Mr. Lemoncello's Library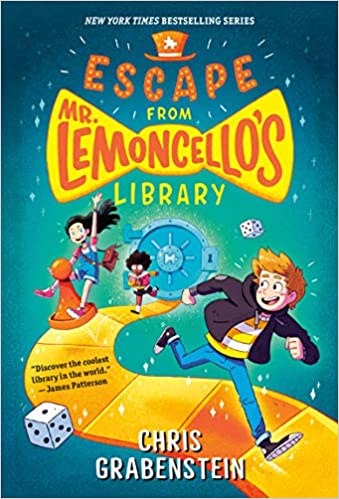 When Kyle Keeley learns that the world's world's most famous game maker, Luigi Lemoncello, has designed the town's new library and is having an invitation-only lock-in on opening night, Kyle is determined to be there! But the tricky part isn't getting into the library—it's getting out. Because when morning comes, the doors stay locked. Kyle and the other kids must catch every clue and solve every puzzle to find the hidden escape route!
The Smartest Kid in the Universe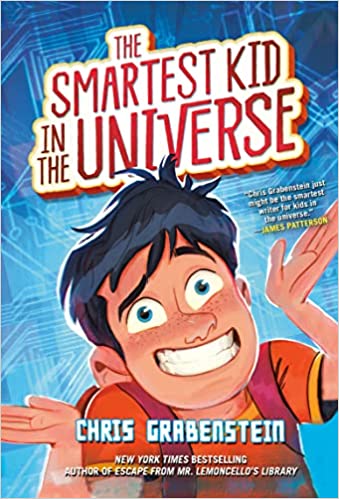 Twelve-year-old Jake's middle school is about to be shut down. Jake and his friends know their school's worth saving-if they could only figure out how! When Jake spies a bowl of jellybeans at the hotel where his mom works, he eats them. But uh-oh--those weren't just jellybeans, one of the scientists at his mom's conference is in the process of developing the first ingestible information pills. And THAT'S what Jake ate. Before long, Jake is…
A Place to Hang the Moon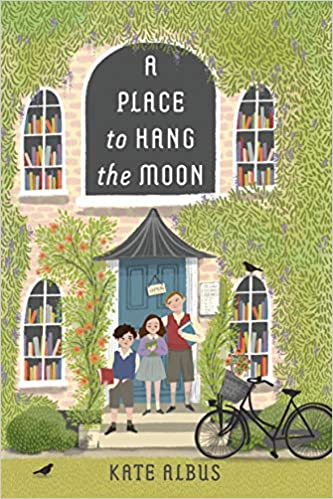 It is 1940 and William, 12, Edmund, 11, and Anna, 9, aren't terribly upset by the death of the not-so-grandmotherly grandmother who has taken care of them since their parents died. But the children do need a guardian, and in the dark days of World War II London, those are in short supply, especially if they hope to stay together. Could the mass wartime evacuation of children from London to the countryside be the answer?…
Heartbeat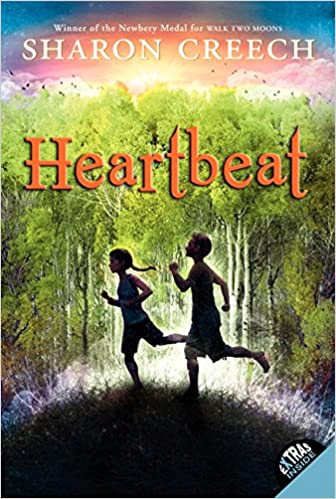 Twelve-year-old Annie ponders the many rhythms of life the year that her mother becomes pregnant, her grandfather begins faltering, and Max, her best friend and running partner, becomes distant.
Prairie Lotus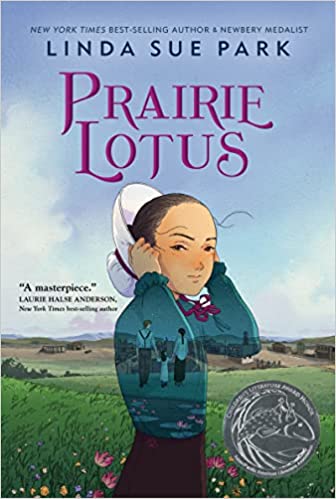 Acclaimed, award-winning author Linda Sue Park has placed a young half-Asian girl, Hanna, in a small town in America's heartland, in 1880. Hanna's adjustment to her new surroundings, which primarily means negotiating the townspeople's almost unanimous prejudice against Asians, is at the heart of the story. Narrated by Hanna, the novel has poignant moments yet sparkles with humor, introducing a captivating heroine whose wry, observant voice will resonate with readers. Includes an afterword from the…
The Length of a String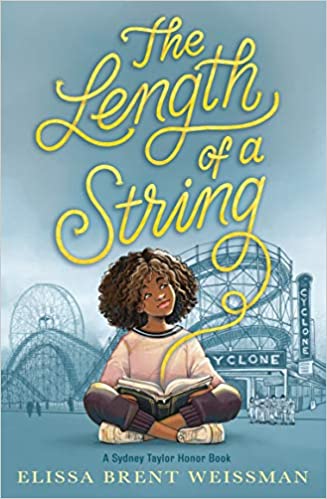 Imani is adopted, and she's ready to search for her birth parents. Anna has left behind her family to escape from Holocaust-era Europe to meet a new family--two journeys, one shared family history, and the bonds that make us who we are. Perfect for fans of The Night Diary. Imani knows exactly what she wants as her big bat mitzvah gift: to find her birth parents. She loves her family and her Jewish community in…
Number the Stars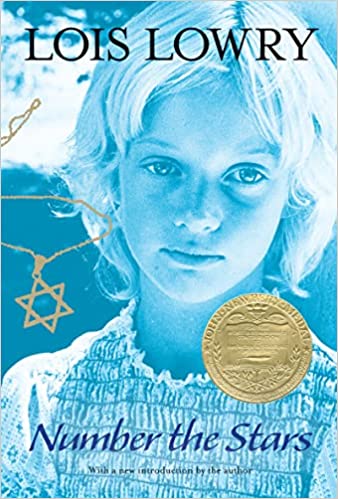 Through the eyes of ten-year-old Annemarie, we watch as the Danish Resistance smuggles almost the entire Jewish population of Denmark, nearly seven thousand people, across the sea to Sweden. The heroism of an entire nation reminds us that there was pride and human decency in the world even during a time of terror and war.
Insignificant Events in the Life of a Cactus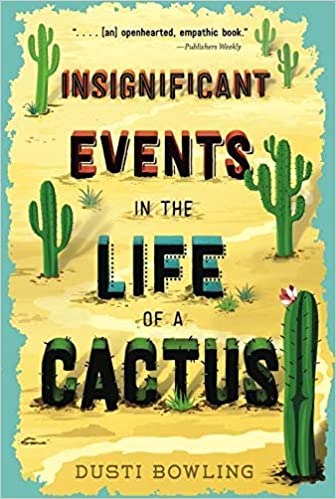 Aven Green loves to tell people that she lost her arms in an alligator wrestling match, or a wildfire in Tanzania, but the truth is she was born without them. And when her parents take a job running Stagecoach Pass, a rundown western theme park in Arizona, Aven moves with them across the country knowing that she'll have to answer the question over and over again. Her new life takes an unexpected turn when she…
Gregor the Overlander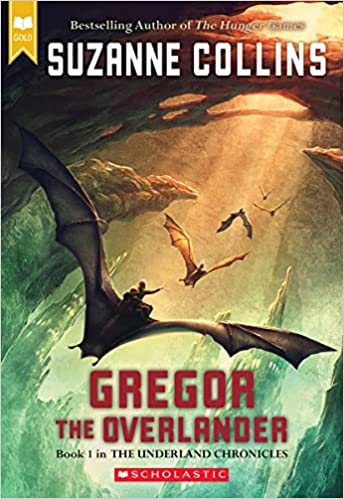 When eleven-year-old Gregor and his two-year-old sister are pulled into a strange underground world, they trigger an epic battle involving men, bats, rats, cockroaches, and spiders while on a quest foretold by ancient prophecy.
Little Cat's Luck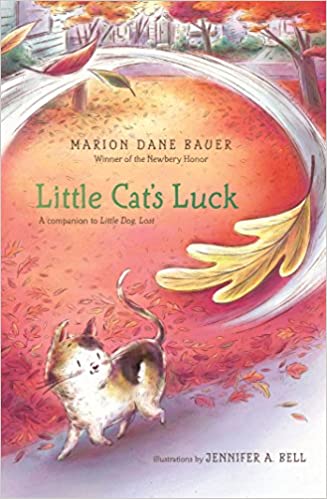 When an indoor calico cat named Patches spots a golden autumn leaf fluttering past her window, she can't help but venture outside to chase it. But soon, Patches feels something tugging at her, telling her to find a special place—one she won't know until she sees it. Why must she go on this search? She doesn't know yet. Along the way, Patches finds herself in dire circumstances, but with the help of the other neighborhood…
Stolen from the Studio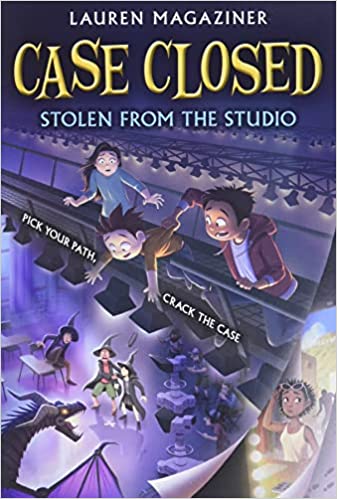 Carlos Serrano needs your help—again! His mother has received an urgent assignment to find the missing star of a wildly popular TV show, but she won't let Carlos investigate! With his genius friend, Eliza, and her little brother, Frank, along for the case, Carlos is excited to examine the studio for clues and interrogate suspects on the set of Teen Witch, but he has to keep his detective work hidden from his mother's laser-sharp gaze. And just…
What have you been reading in your homeschool lately? Let us know if you have any recommendations for us!