Cheap Stocking Stuffers People Would Actually Use
Welcome to the kick off of a ton of gift guides I will be sharing in the next few weeks. Don't worry, the gift guides will include items that people actually want to receive and don't require you to sell your firstborn child.
I knew I wanted to start with stocking stuffers because these can be tricky items to buy. Most lists I've seen include items that are $20+ and I knew that is not what I wanted for my list.
At the time of writing this all the items are $10 or under, with the lots of them being closer to the $5 mark so keep your firstborn in your care and read on!
This list includes items you can give to your kids, your spouse and others in your life. Plus, these don't have to be solely stocking stuffers, they could be great gift add-ons as well!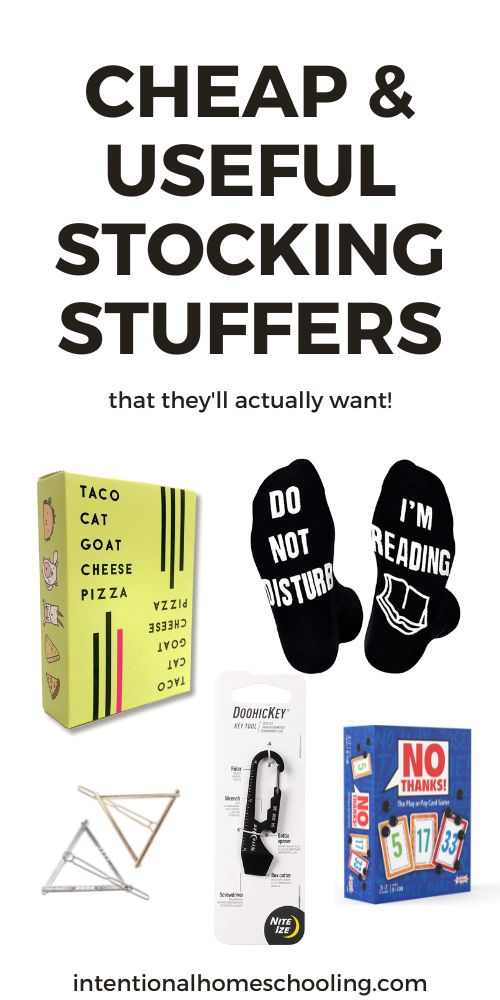 Cheap Stocking Stuffers People Would Actually Use
Let's start with some games . . .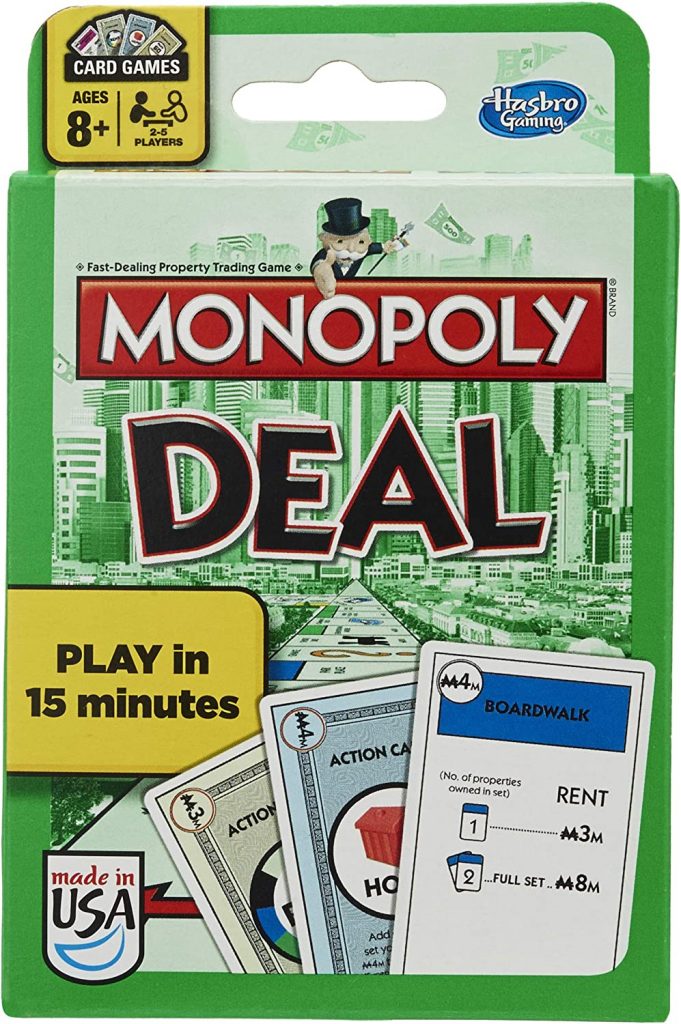 There's only one way to play Monopoly without wanting to pull your hair out: play Monopoly Deal!
Get a handy way to play the classic property-trading game! Be the first collect 3 full property sets of different colors, and you'll win the Monopoly deal card game. You'll pick up cards when it's your turn and play action cards to charge players rent, steal their cards or demand money for your birthday. Build up property sets, gather piles of money and keep wheeling and dealing until you're the Monopoly deal winner!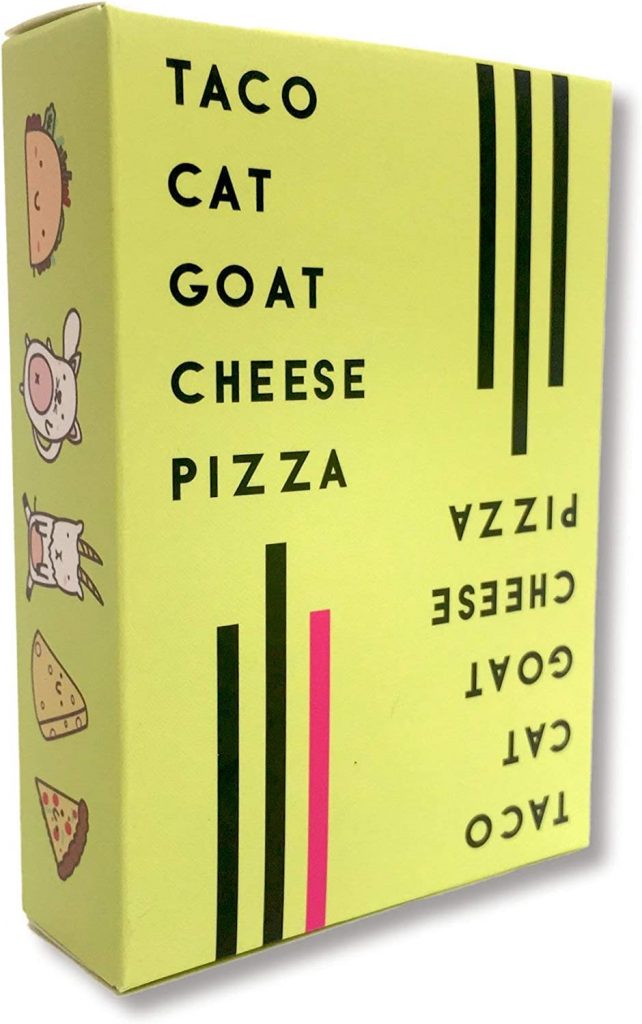 I haven't played this game yet but my kids have and I want to soon, I just the love title!
This is the social card game that is going to change your game night forever This addictive game is as unique as its name It's a power packed quick and simple party game Race against each other to SLAP a match between a card and spoken word But – watch out! – your mind will play tricks on you This game was engineered for maximum fun Enjoy!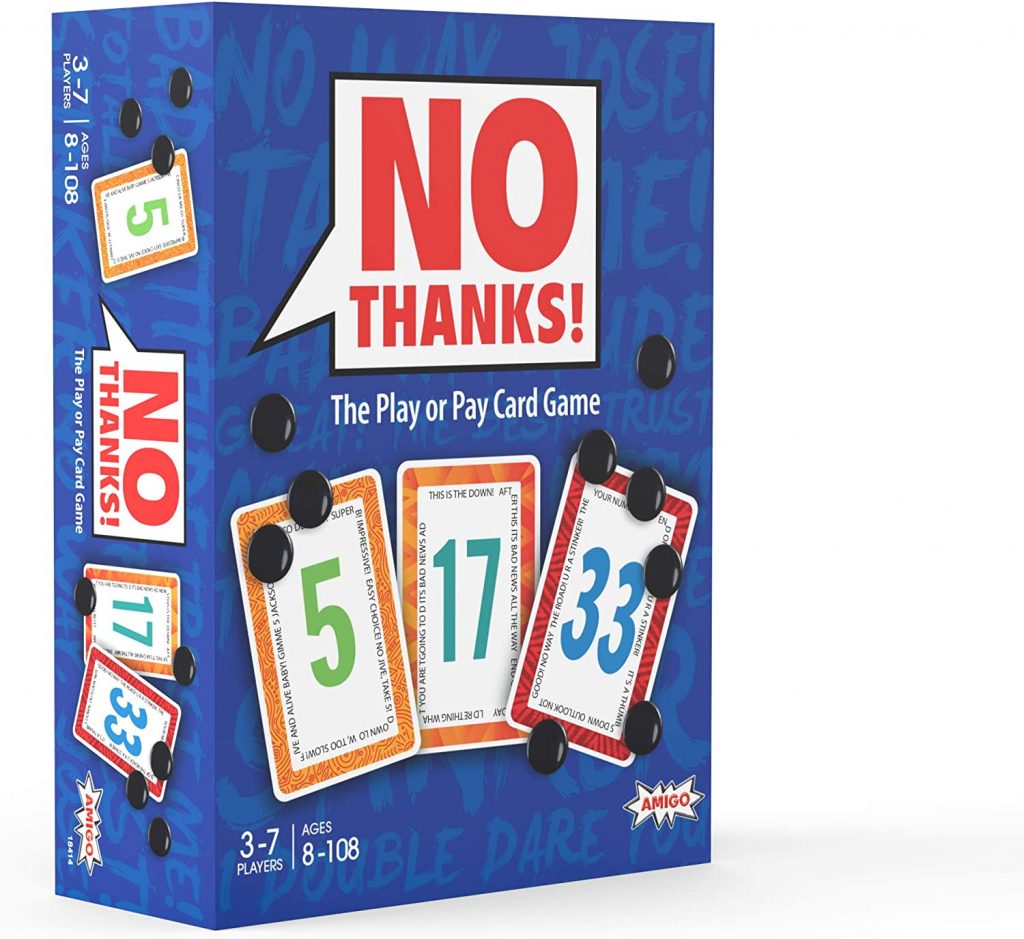 We recently played this one and it's got a simple set up which I always appreciate!
Take a card or say "No Thanks." It's easy to say no if you have a chip to add to the prize pool. Be aware that your chips won't last forever and when you take a card it can score against you if it isn't a part of a run. A quick, fun, fast-paced game of extortion for all ages.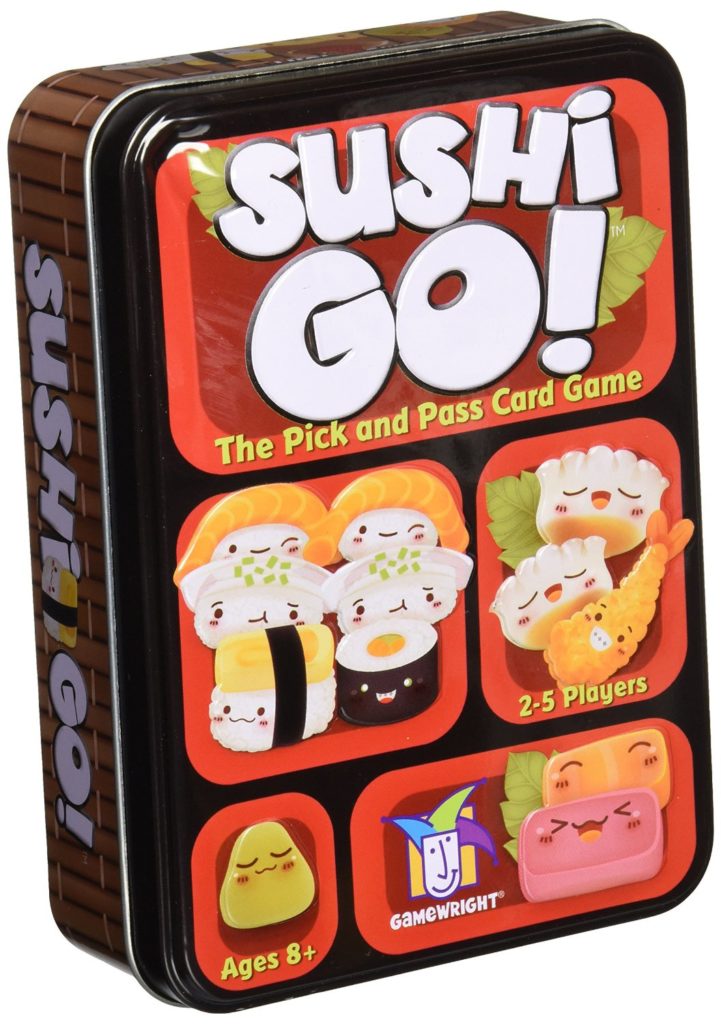 We've had this game for years and have played it a lot!
Pass the sushi! In this fast-playing card game, the goal is to grab the best combination of sushi dishes as they whiz by. Score points for making the most maki rolls or for collecting a full set of sashimi. Dip your favorite nigiri in wasabi to triple its value. But be sure to leave room for dessert or else you'll eat into your score! Gather the most points and consider yourself the sushi master!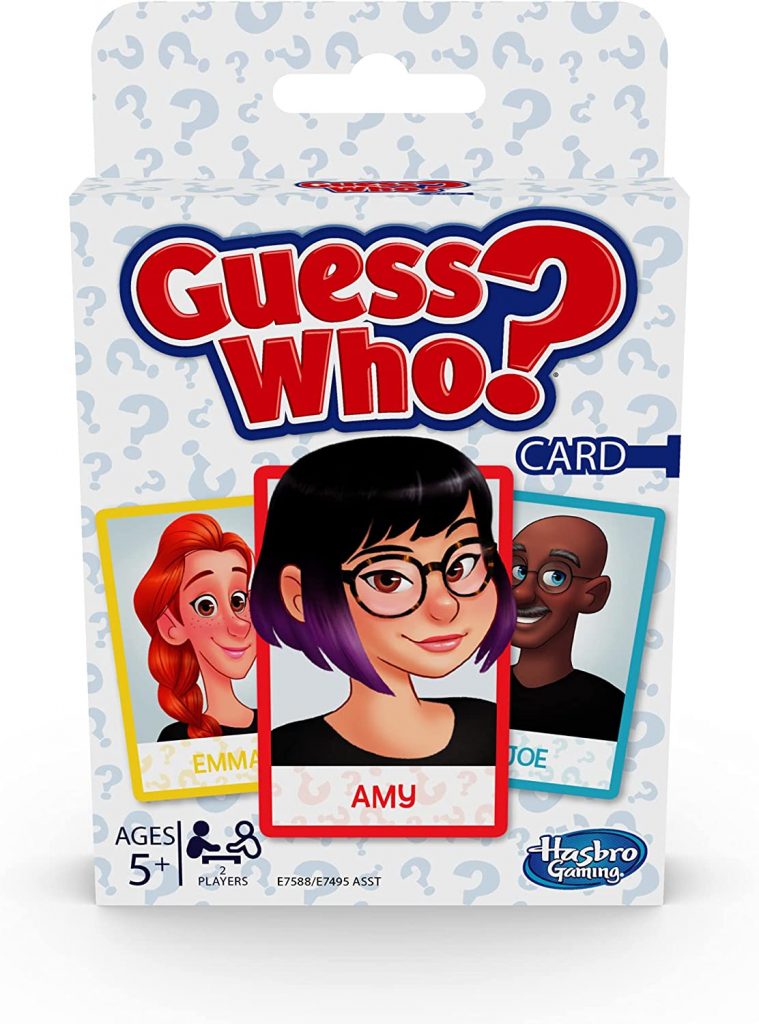 I've played the classic Guess Who? since I was a kid but I am so curious about this card game!
It's a twist on Guess Who? gameplay with cards! In this version of the Guess Who? game players lay out their Character cards in front of them and choose a Mystery Character from the Mystery deck Then each player asks their opponent a yes or no question and the answer gets them closer to who's on their opponent's Mystery card When they think they know who their opponent's Mystery Character is players make a guess A correct guess makes that player the winner If they guess incorrectly that player loses the game! This quick-playing card game is a convenient way to let your kids take the Guess Who? game with them when traveling or visiting a friend's house.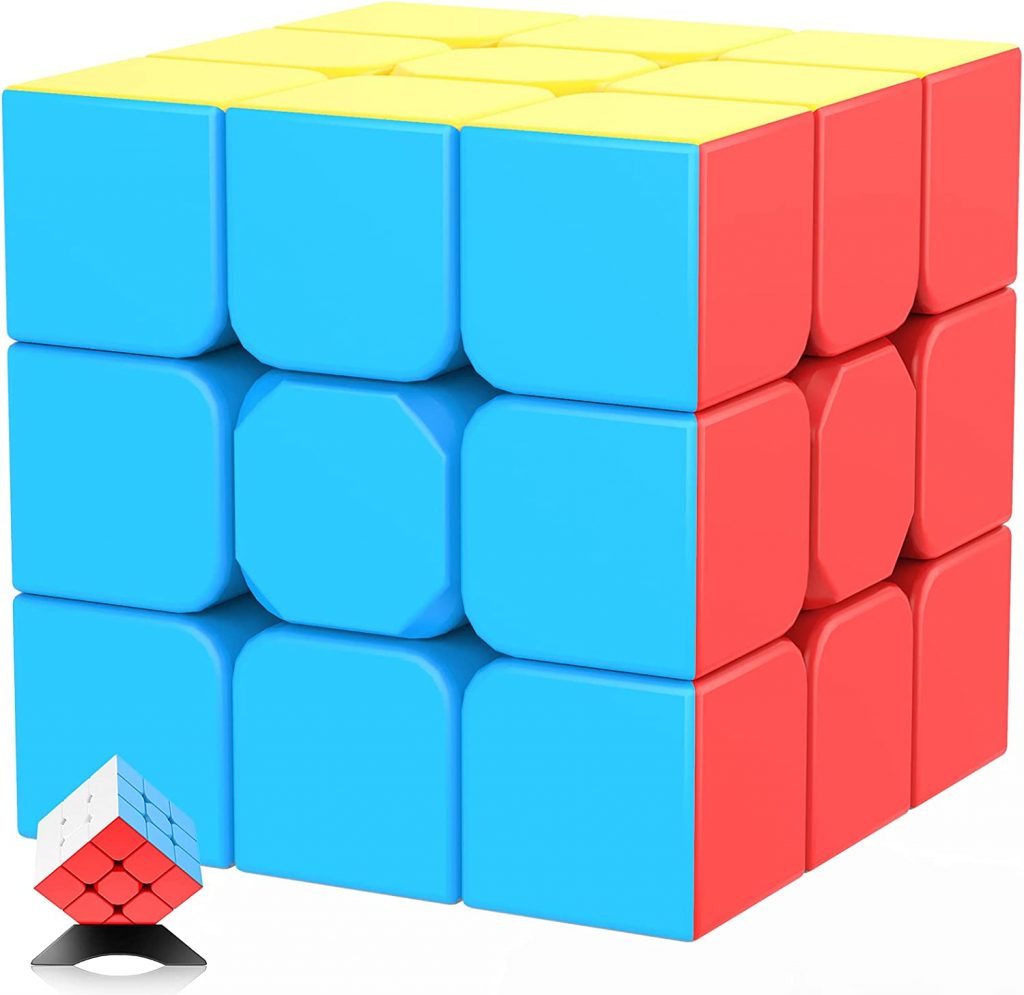 Rubik's Cubes (and the knock off versions) in all shapes and sizes have been popular in our house and with our friends' kids for years. I've seen cylinders, pyramids, ten-sided ones, you name it!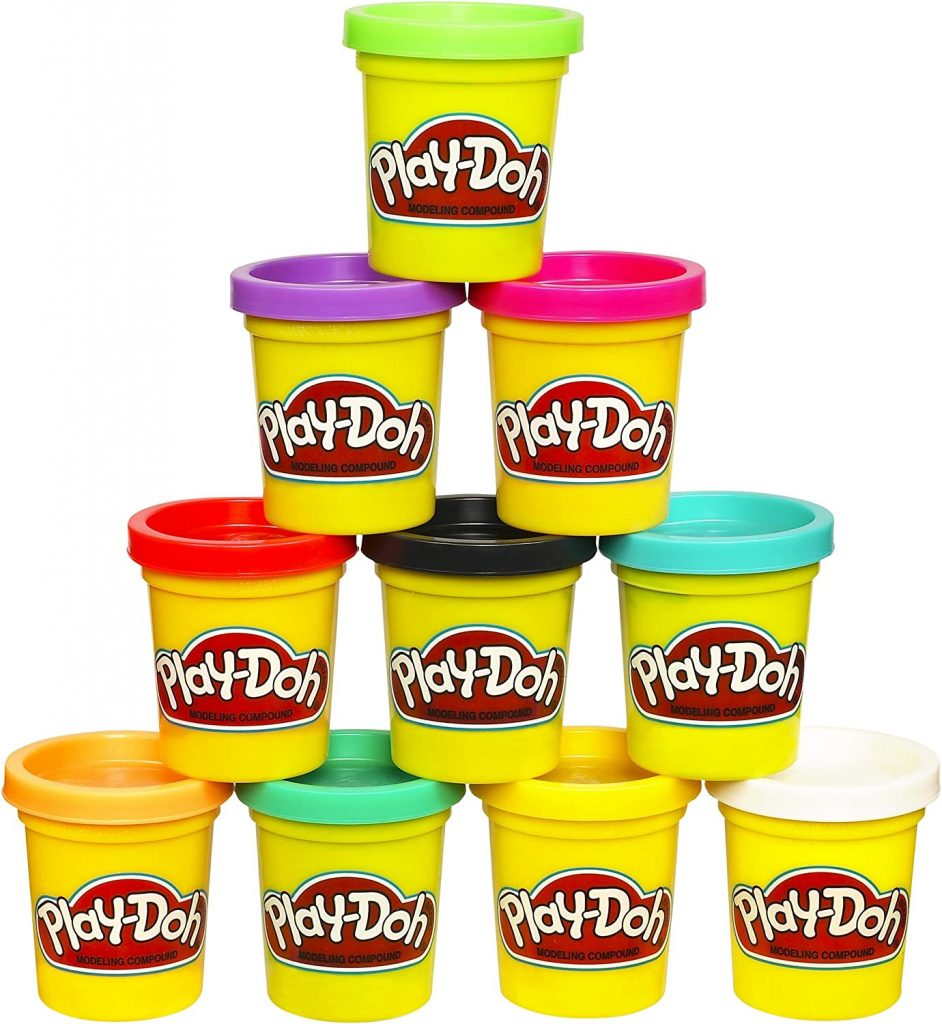 I'll just go out and admit it: I don't like Play-Doh, I don't like how it makes my hands feel and I don't like the clean up. But I DO like how well and long it entertains kids!

I think these were such a brilliant invention, I love how easy they are to throw into a bag (and won't break) and that they don't need to be sharpened!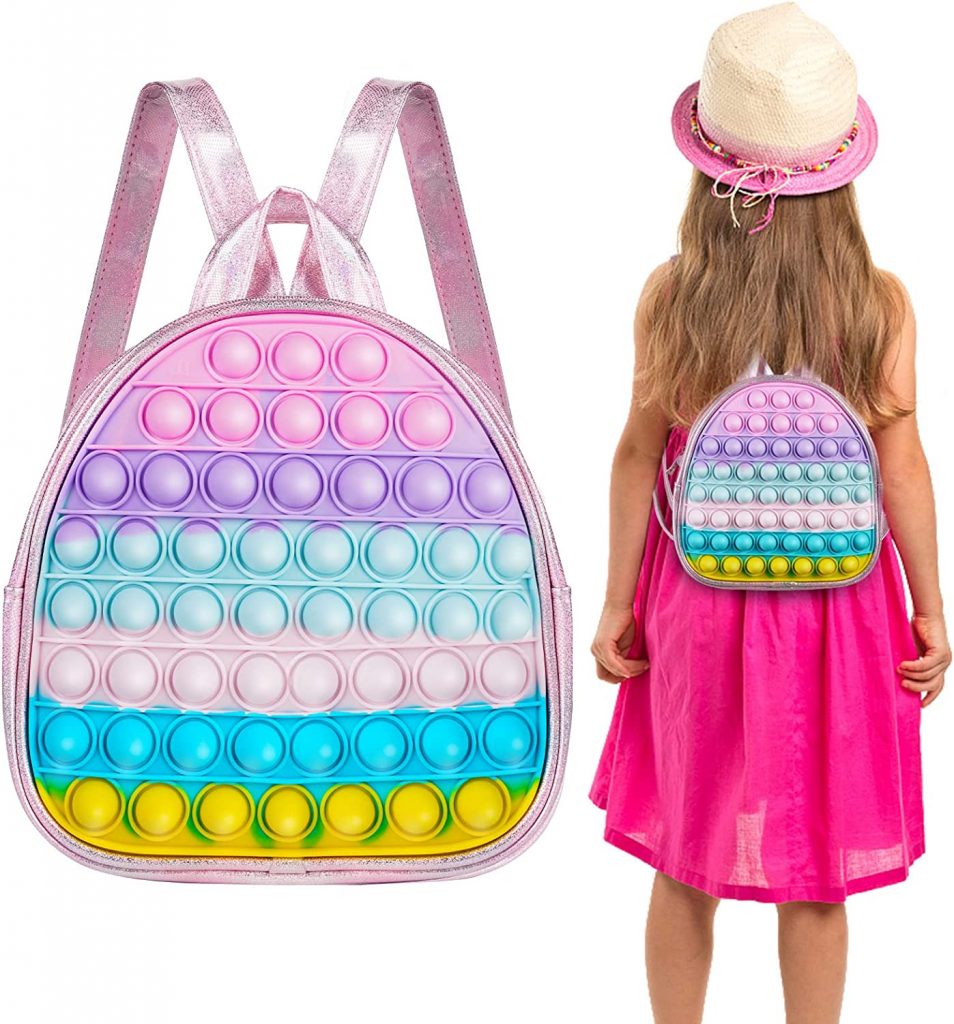 I'll admit, if we still had our little foster girl, I would 100% grab her this backpack!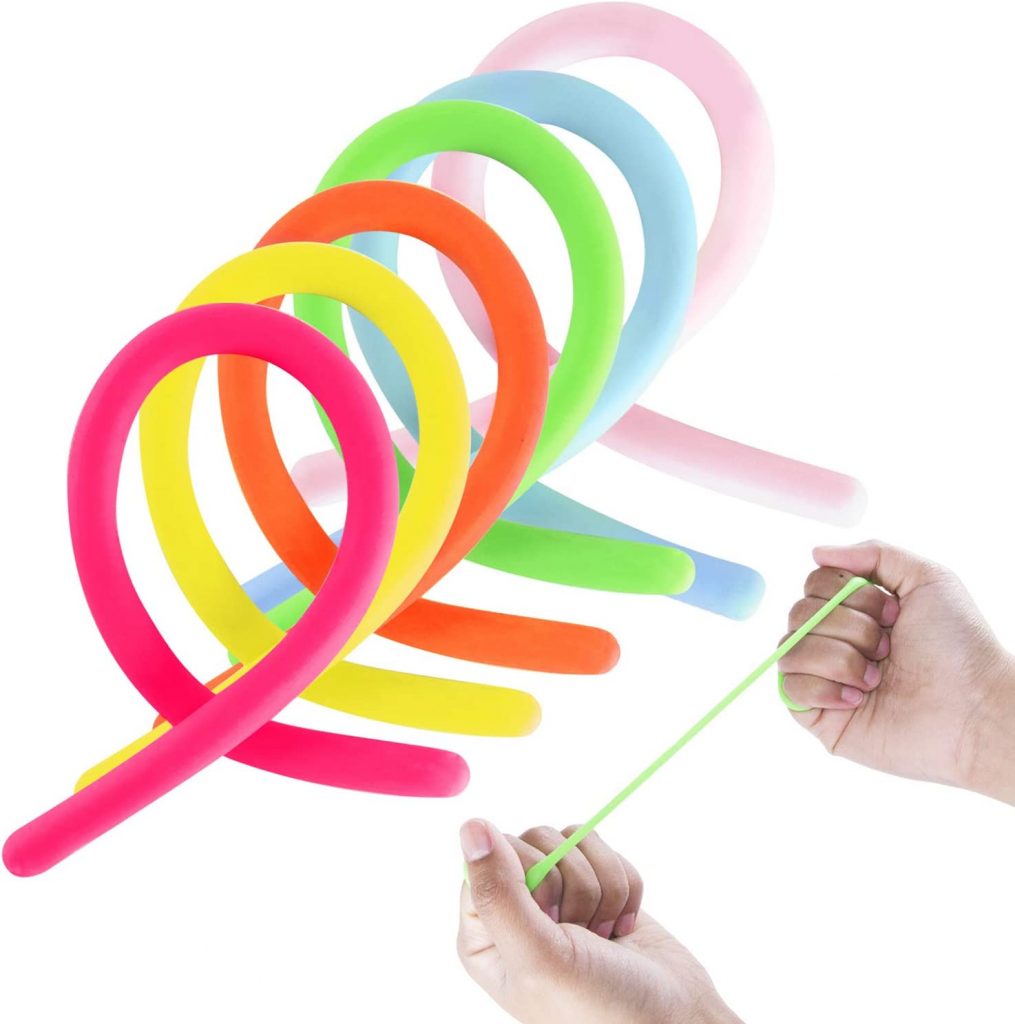 These look like a great combination between and fidget toy and an anti-anxiety tool!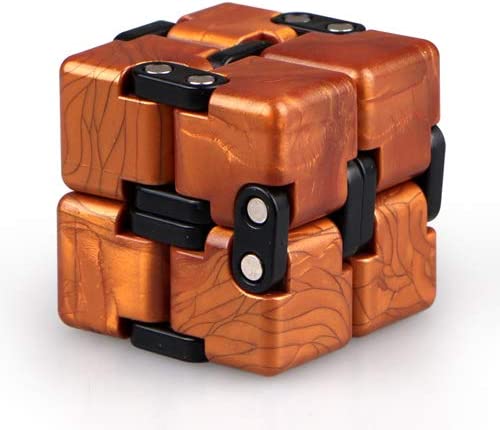 I love the look of these infinity cubes and the quality of this one looks so much better than most I have seen!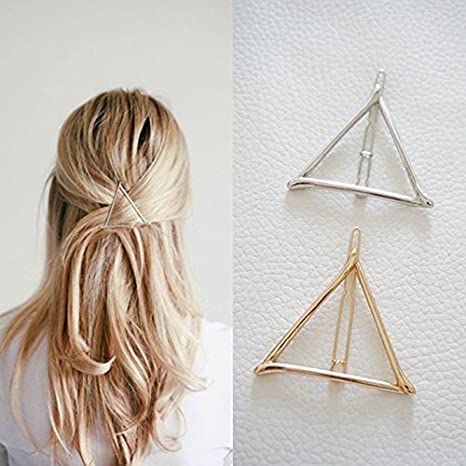 I think this triangle hair clip is gorgeous! Now, do I order one for my daughter or for myself? Maybe both!

This may be the most brilliant thing I've seen yet, I need one of these for in my purse asap.
Made of durable Stainless-Steel, the DoohicKey Key-Sized Multi Tool features a half-dozen tools that do everything from tighten bolts and screws to open a bottle of refreshment, all in a simple multipurpose tool that fits in the palm of your hand. On one end of the DoohicKey is a sturdy carabiner clip, allowing you to attach it to your keychain or to any loop or ring. Opposite the clip is an etched ruler for on-the-spot measurements, and the carabiner opening is strategically shaped to function as a wrench. On the other end, the DoohicKey features a bottle opener, a flat head screwdriver, and a box cutter. With a streamlined, clever design that makes it easy to carry, attach, remove, and reattach, it's always as at-hand as it is handy. What's even better is that this compact, Stainless-Steel multi tool is airport and TSA-friendly.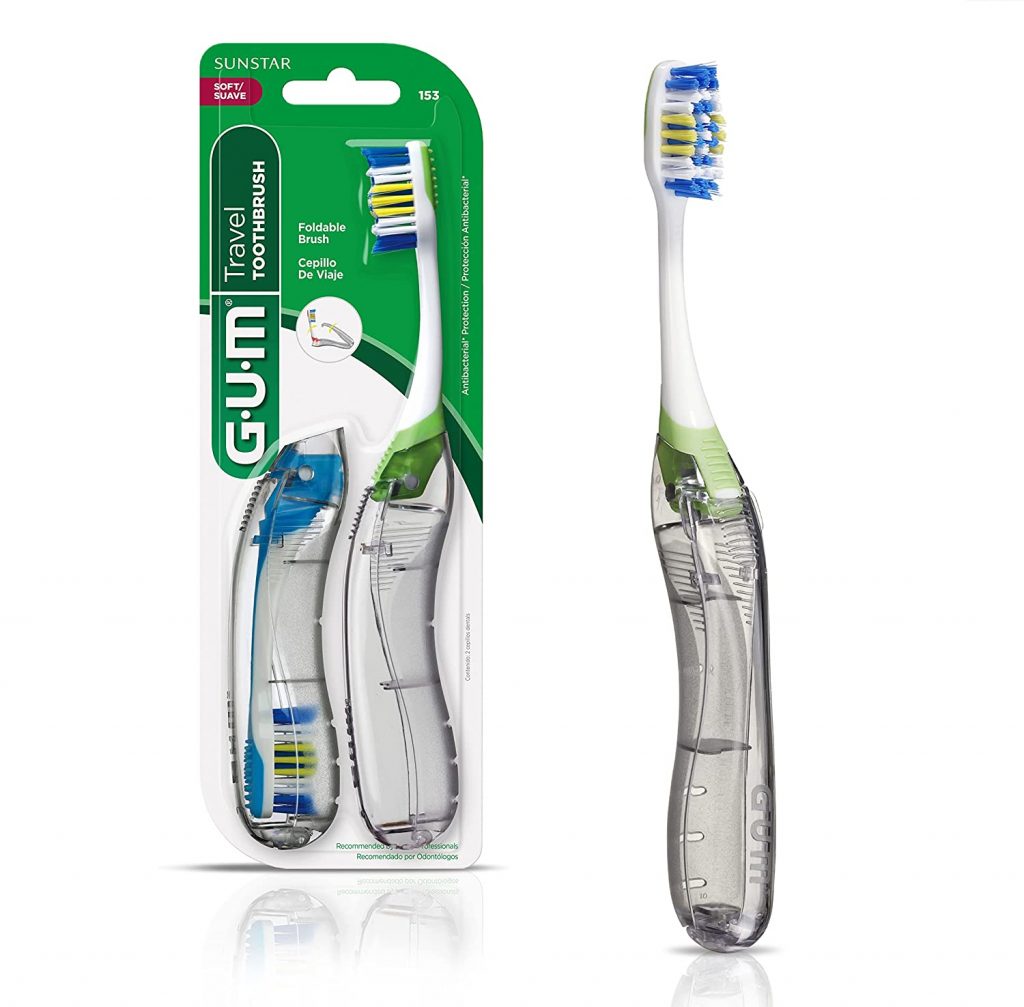 I have dreams of travelling one day again and when I do, this toothbrush will get used!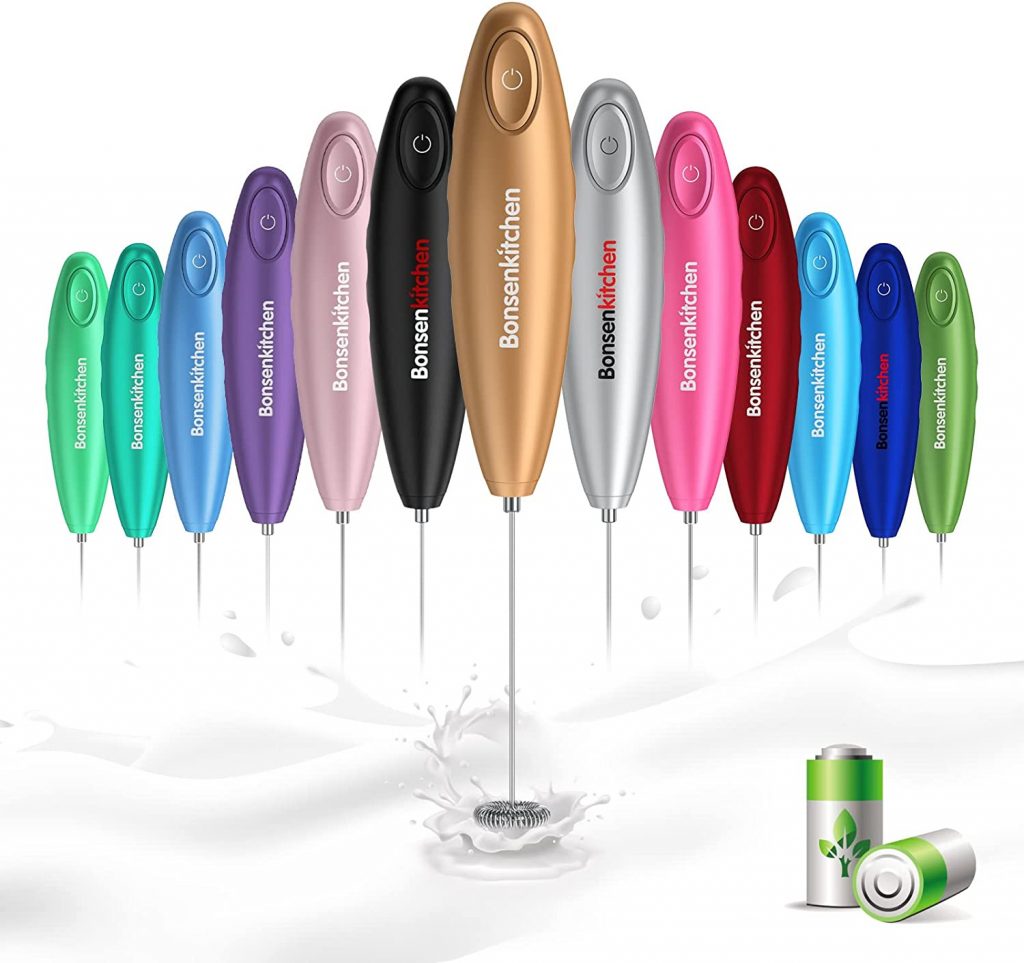 I meant to buy one of these last year for my daily cups of hot cocoa, this year will be the year!
Winter walks in the dark are some of my favorite things and I like the idea of having a headlamp while walking in the dark!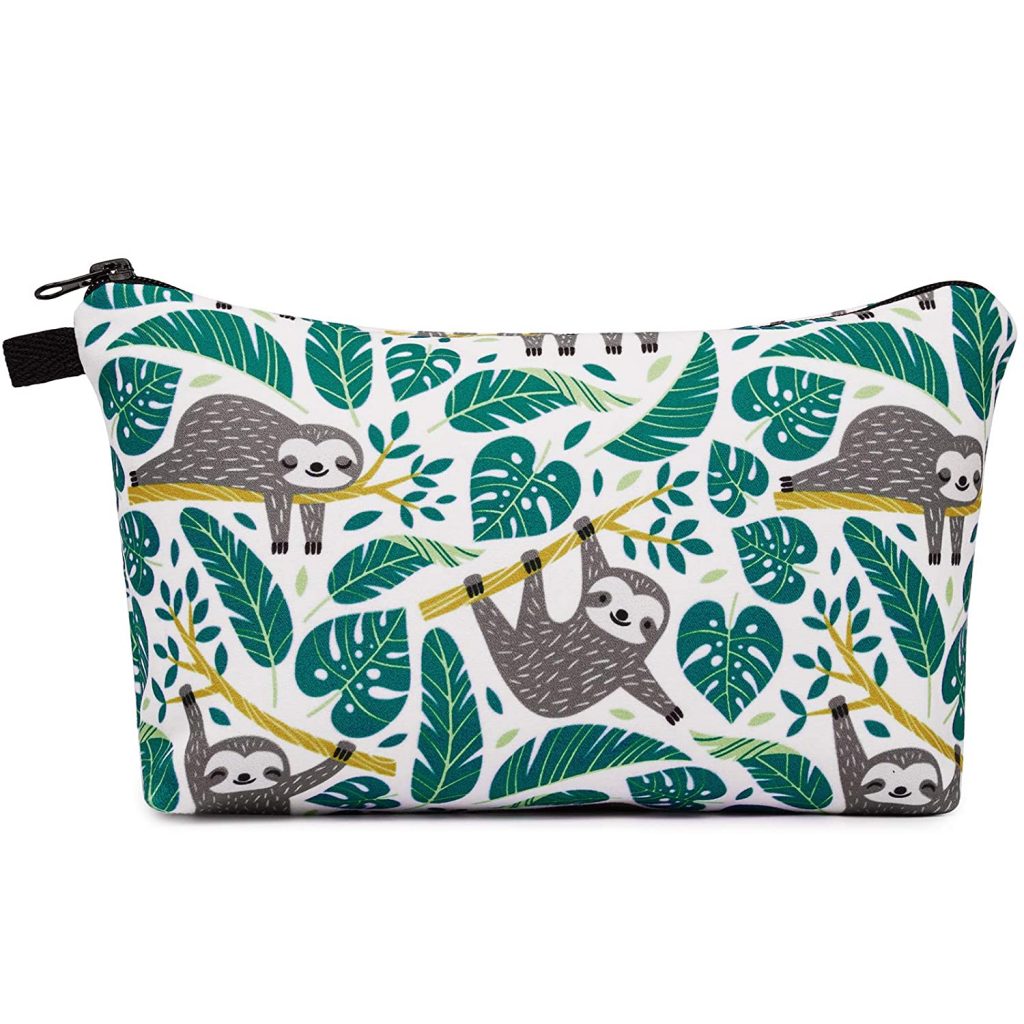 This cosmetic bag is so adorable and could be used to hold all sorts of things!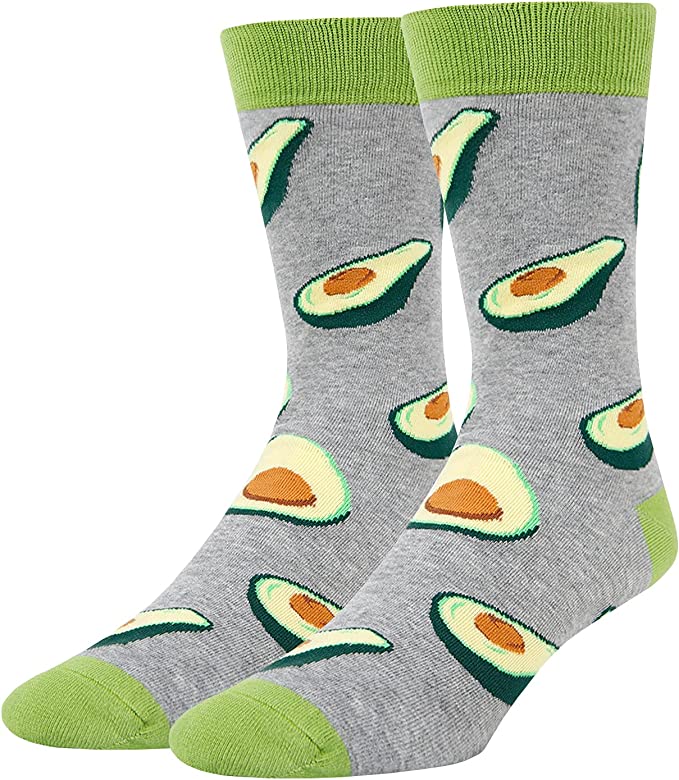 Socks are a Christmas stocking staple, but why not make them fun?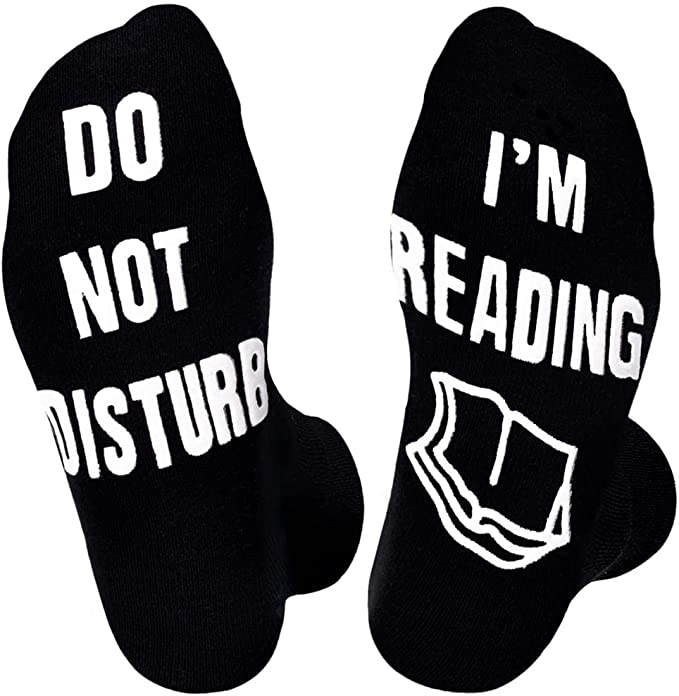 Speaking of fun socks, what's more fun than reading socks?!
Okay, there's my list of fun and useful stocking stuffers, I would love to hear the different things you'll be putting in stockings this year!