Over $280 in Elementary Homeschool Products for Just $25!
Edit: the $25 deal has ended but you can still grab the bundle for $49, which means it is still over 80% off!
It's that time of year again! Except this time with a twist . . .
If you've been around here for awhile you'll know that I periodically put together big homeschool bundles, that include a huge value and are sold at a ridiculously low price. But this time we've done things slightly differently and it is an elementary specific homeschool bundle!
All the products in the Elementary Homeschool Bundle are geared towards parents who have children between preschool and grade four.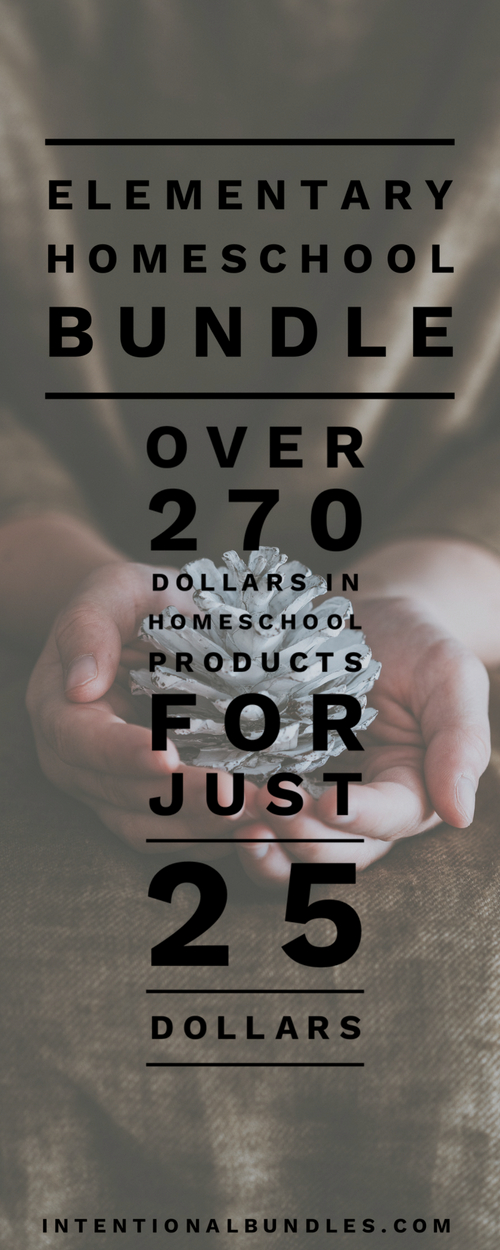 This bundle has 24 resources for you to use in your homeschool!
That's a lot of resources and chances are you won't use everything in the bundle so how do you know if the bundle is a good deal for you?
We've helped you out by including the value of each item so you can add up the ones you think you will use, if your total comes out to more than $25 you know it's a great deal for you!
In addition, there are a number of unique discount codes you will get access to that can save you even more money!

Later this week I will be sharing how we are using some of the products in our homeschool this year, but, I just want to let you know that if you purchase the bundle before 11:59pm PST on Tuesday (tomorrow) you will also receive my Homeschooling as a Lifestyle Workshop (a $20 value) for free!