The Best Picture Books for May
It's time for another monthly picture book list! You can see all the monthly book lists here.
I know we aren't even halfway through the year yet but I'm already imagining doing a list of monthly chapter books for next year. That would be harder to create though, thankfully I've started thinking about it early!
Because we live in the Canadian prairies to me May still brings forward images of spring and gardening but the theme for the March book list was spring and the theme for the the April book list was gardening so I had to think of a different theme for this month.
With Mother's Day in May that was an option for this month's theme as well but February's theme was love (including parental love) so I didn't want to do that either.
But, I am excited about the theme I chose for this month: friendship.
I appreciate book that include good lessons in friendship, children are generally more open to learning about things like lessons in friendship through stories than just getting a lecture on the subject.
There are so many good picture books on this subject, I've tried to pick my favorites for this list, though if I come across other great ones I'll definitely add them.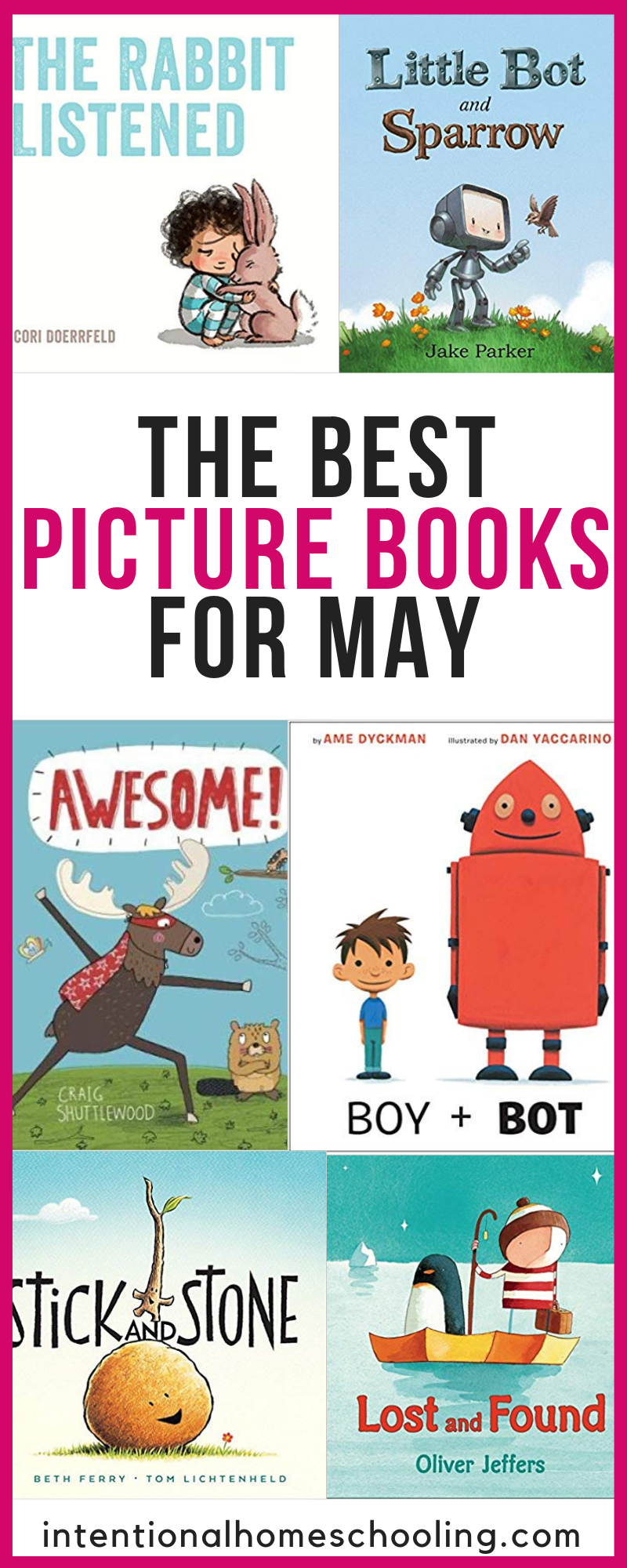 THE BEST PICTURE BOOKS FOR MAY ABOUT FRIENDSHIP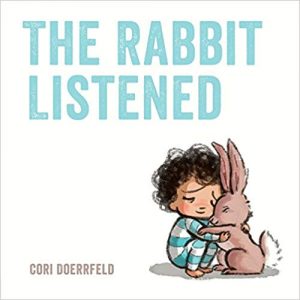 When something terrible happens, Taylor doesn't know where to turn. All the animals are sure they have the answer. The chicken wants to talk it out, but Taylor doesn't feel like chatting. The bear thinks Taylor should get angry, but that's not quite right either. One by one, the animals try to tell Taylor how to process this loss, and one by one they fail. Then the rabbit arrives. All the rabbit does is listen, which is just what Taylor needs.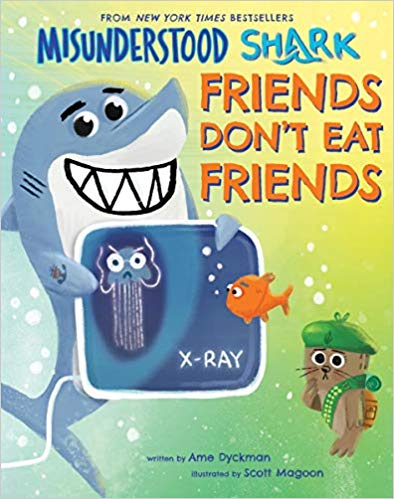 Last time on Underwater World with Bob Jellyfish…
"SHARK ATE ME! Now get me OUT, Shark!"
"That's strange! I can hear Bob, but I can't see Bob!"
This hilarious follow-up to Misunderstood Shark by New York Times bestselling duo Ame Dyckman and Scott Magoon tackles what it really means to be a good friend. Bob is already irate that Shark has eaten him, but when Shark doesn't admit to eating him, Bob is so mad he declares that the ocean isn't big enough for both of them! Friends Don't Eat Friends is exploding with over-the-top humor and awesome marine facts! For example, when Shark overdoses on Finilla Ice Cream after fighting with Bob, we learn that shark teeth are coated with fluoride. Lucky for Shark, he can't get cavities! Join Shark and the gang for another story and find out if Shark learns his lesson about friendship, or if he really is just misunderstood — again!
A story of friendship that can inspire anyone, even robots, to dream . . .

When Little Bot is thrown out with the garbage, he finds himself in a strange new world. Fortunately, Sparrow is there to take him under her wing. Together, they explore the forest, share adventures, and learn what it means to be forever friends.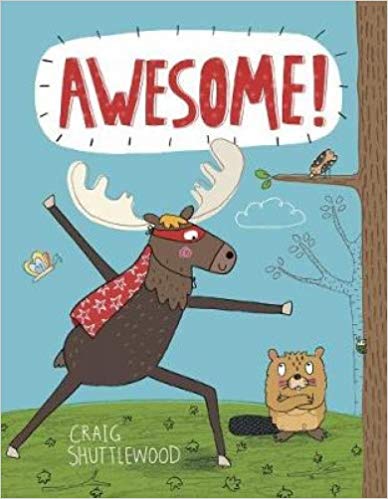 Marvin the moose and Woody the beaver are BFFs. But their friendship is tested when Marvin does something totally AWESOME and Woody remains ordinary. The other forest animals now adore Marvin – calling in his new superhero services to help right wrongs, solve problems, and fix trouble. They even build a statue in his honor! Woody watches with envy, hatching a not-so-awesome plan to put all eyes on him. Can Woody and Marvin save their friendship? Craig Shuttlewood explores friendship, jealousy, and forgiveness in this relatable picture book.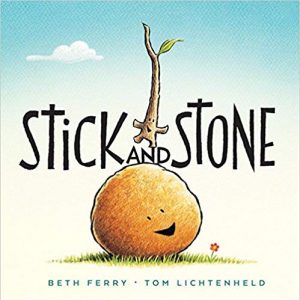 When Stick rescues Stone from a prickly situation with a Pinecone, the pair becomes fast friends. But when Stick gets stuck, can Stone return the favor?
Author Beth Ferry makes a memorable debut with a warm, rhyming text that includes a subtle anti-bullying message even the youngest reader will understand.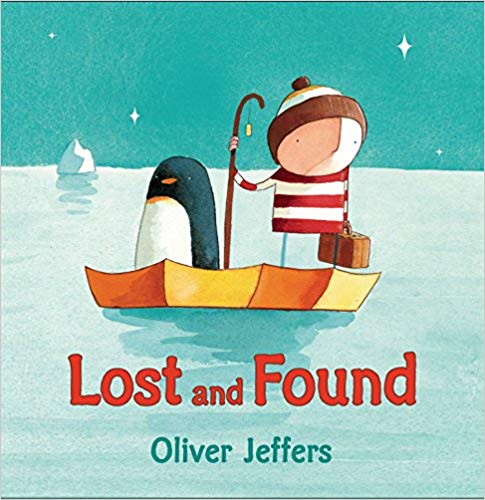 What is a boy to do when a lost penguin shows up at his door? Find out where it comes from, of course, and return it. But the journey to the South Pole is long and difficult in the boy's rowboat. There are storms to brave and deep, dark nights.To pass the time, the boy tells the penguin stories. Finally, they arrive. Yet instead of being happy, both are sad. That's when the boy realizes: The penguin hadn't been lost, it had merely been lonely.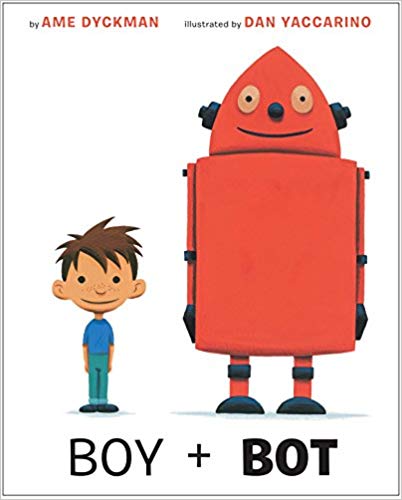 One day, a boy and a robot meet in the woods. They play. They have fun.
But when Bot gets switched off, Boy thinks he's sick. The usual remedies—applesauce, reading a story—don't help, so Boy tucks the sick Bot in, then falls asleep.
Bot is worried when he powers on and finds his friend powered off. He takes Boy home with him and tries all his remedies: oil, reading an instruction manual. Nothing revives the malfunctioning Boy! Can the Inventor help fix him?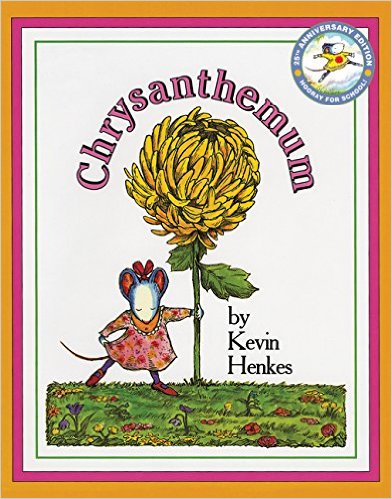 Chrysanthemum thinks her name is absolutely perfect—until her first day of school. "You're named after a flower!" teases Victoria. "Let's smell her," says Jo. Chrysanthemum wilts. What will it take to make her blossom again?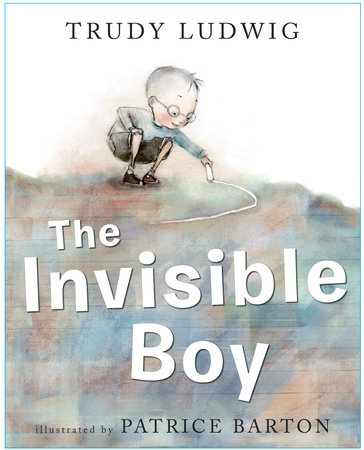 This is one of my favorite books of all time. After reading it through once I like to go back and see if the kids notice how Brian changes through the book, they love seeing how he goes from black and white to full color by the end.
Meet Brian, the invisible boy. Nobody ever seems to notice him or think to include him in their group, game, or birthday party . . . until, that is, a new kid comes to class. When Justin, the new boy, arrives, Brian is the first to make him feel welcome. And when Brian and Justin team up to work on a class project together, Brian finds a way to shine.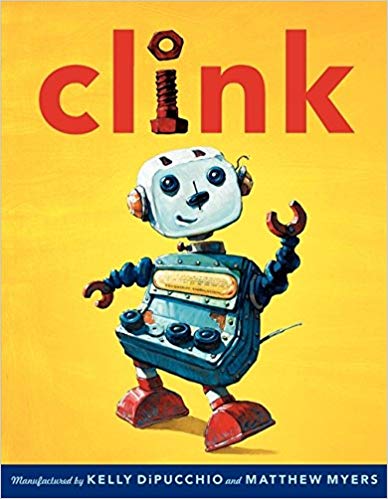 Clink was a state-of-the-art robot with the dazzling ability to make toast and play music at the same time. But that was many years ago.
Now kids want snazzier robots who do things like play baseball and bake cookies. So day after day, Clink sits on a shelf and sadly watches as his friends leave with their new owners. He almost gives up on ever finding a home—until the day Clink spies a boy who just might be able to be the right one for him . . .