Books for Kids Who Like Magic Tree House
My daughter is a Magic Tree House fan. They were the first chapter books she started reading last fall and she's read almost every book in the series (many of them twice over).
Magic Tree House books are to her what The Baby-Sitters Club books were to me. Except that she gets to learn about history and geography while she's reading and all I learned was that Claudia was really cool because she had her own phone line. (Side note: I definitely would have referred to myself as a Kristy back when I was reading the books but I'm much more of a Dawn now, which Baby-Sitters Club girl are you most like?).
I'd love to keep Raeca reading books that add some history and geography into them and thought I would share a few different books that she is enjoying now and ones I think she will enjoy shortly that add a geography and/or history element to them.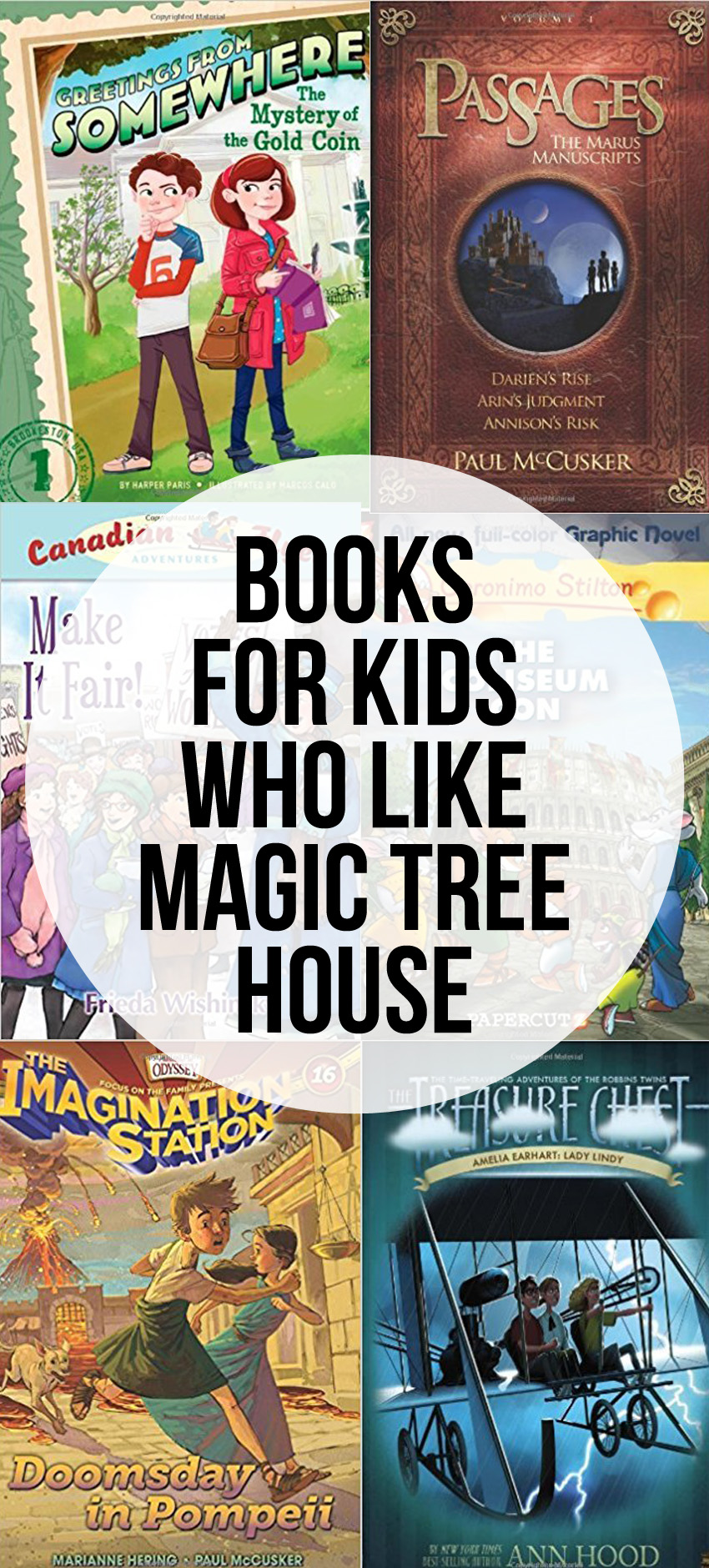 KIDS WHO LOVE
MAGIC TREE HOUSE BOOKS
WILL ALSO LOVE . . .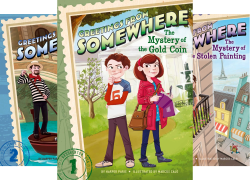 Eight-year old twins Ethan and Ella have embarked on the adventure of a lifetime: they're traveling around the world! With a travel-writer mother and an aloof professor for a father, the twins manage to find time in every foreign city to explore it themselves. Ethan is a soccer star who loves adventure, and Ella is an intuitive bookworm, but they have one important thing in common: they both love a good mystery. In each new city, Ethan and Ella must solve dual mysteries and make it back in time before the train/plane/boat to the next city leaves!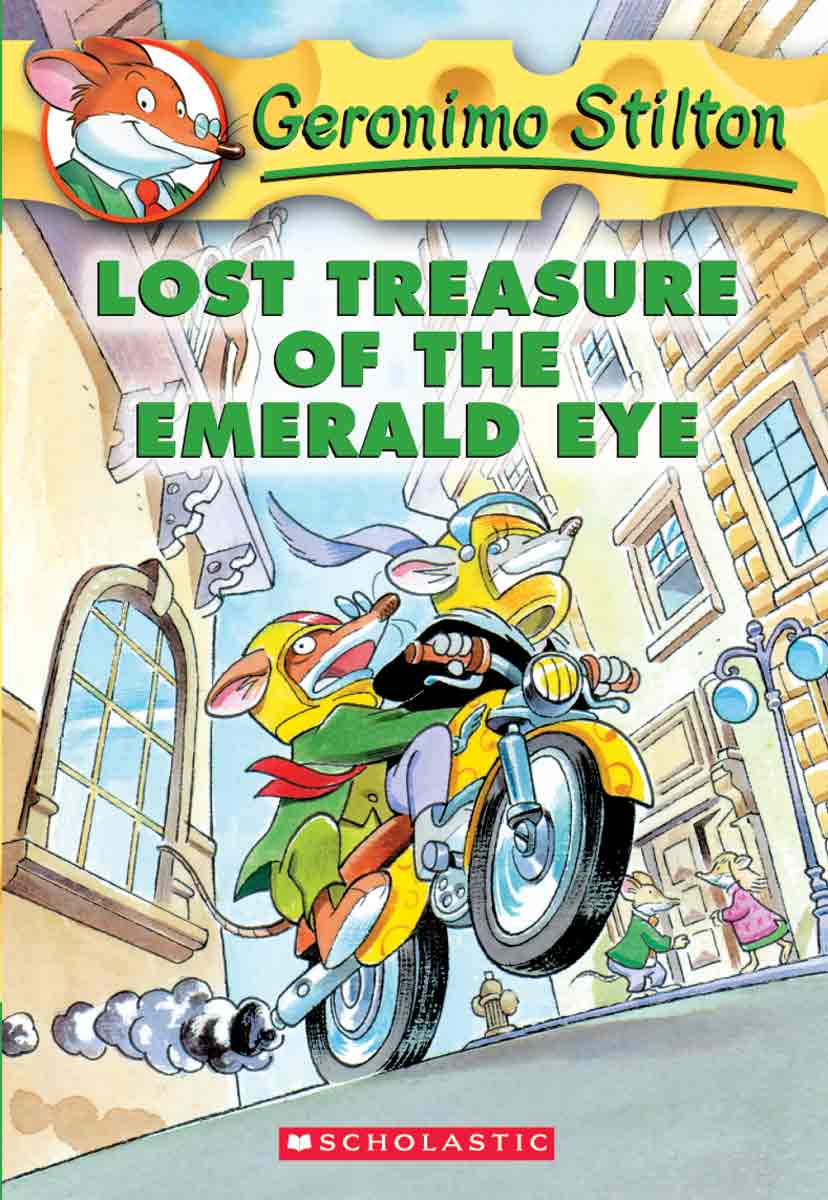 Follow Geronimo Stilton on adventures around the world! Kids will also love all the pictures and the vocabulary is a little more difficult than the Magic Tree House books but they make up for it by writing the words in a way that help describe what they mean.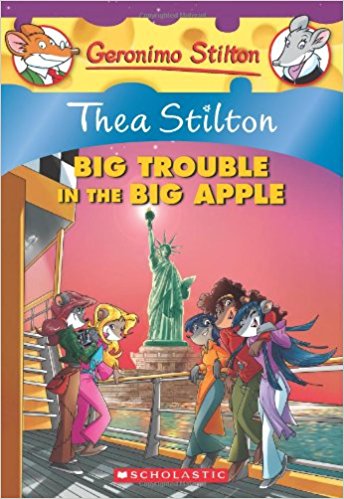 Sister to Geronimo Stilton, Thea Stilton is a special correspondent for The Rodent's Gazette, Mouse Island's most famouse newspaper. She is the author of numerous mystery novels based on the exciting lives of her friends and former students, the Thea Sisters.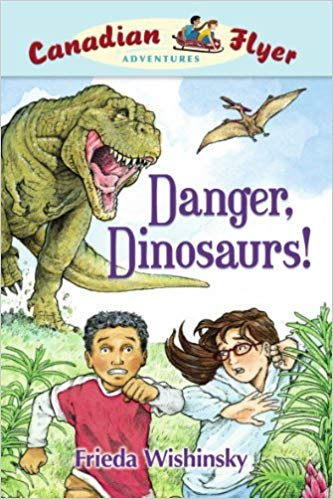 Transported back through time on the magic Canadian Flyer, an antique red sled, Emily Bing and Matt Martinez experience the past firsthand. Each thrilling adventure takes them to a different part of the country at a fascinating point in history. The resourceful and inquisitive kids find themselves face-to-face with dinosaurs, pirates, gold miners, Vikings, and more. Share in the excitement of each fast-paced adventure, and pick up fascinating historical tidbits woven into every story.

Follow twins, Felix and Maisie as they transport back in time and witness some amazing events!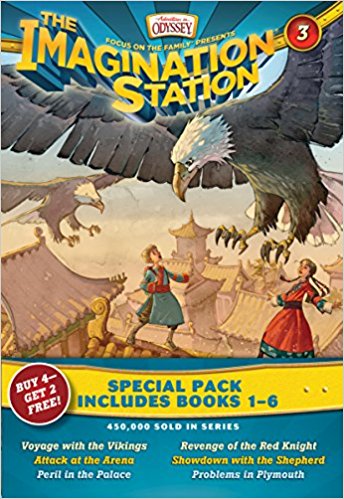 Join cousins Patrick and Beth in the Imagination Station and travel through history. Sail with Viking explorers! Meet a Roman emperor! The key to adventure lies within your imagination.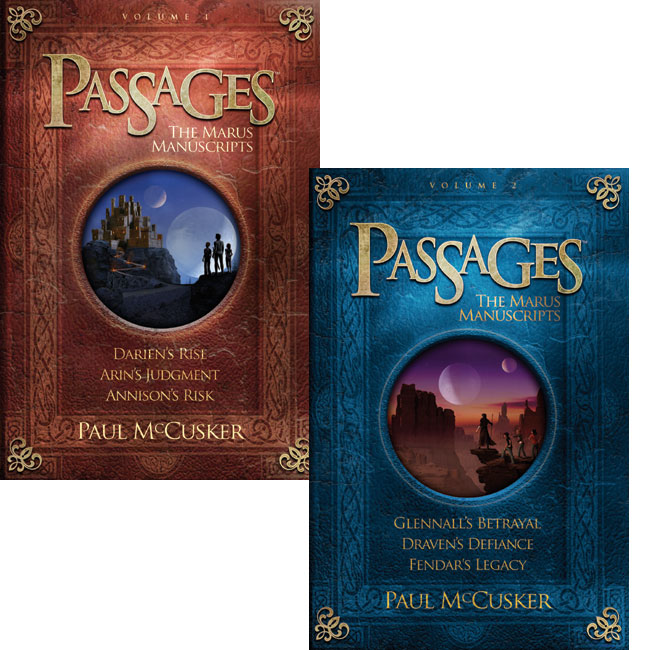 These books are more suited to the 8-12 year old range.
Enter the land of Marus, where Biblical adventures are re-imagined in fantastical new settings. Three stories in each book.
There are three stories in each volume. Here's a little about volume one:
Arin's Judgment: One minute, Wade Mullins is at home, attempting to destroy top-secret drawings for the atomic bomb. The next minute, he's in an alternate world staring at a strange prophet who says Wade is the final sign, an end-time omen of a culture on the verge of annihilation.
Darien's Rise: Anna wanted superpowers, but now she's not so sure after being transported to a new planet. She sees visions of the future. And her brother Kyle is a bodyguard who can't fail. But both of their powers are only used to help Darien, the rightful heir to the throne of Marus. Darien is being held by a man so evil, not even Anna and Kyle can save him.
Annison's Risk: Maddy finds herself in a strange new land called Marus where a conquering king is about to marry a princess. The king's most trusted adviser is hatching an evil plot to stamp out followers of the "old faith," and Maddy discovers that plan includes the new princess. Should Maddy reveal the truth and usher in political chaos? Or will the princess have to give up her life to bring peace?