Fantasy Book Recommendations For Elementary and Middle Grades
I was not a fantasy reader as a child and boy, do I ever feel like I missed out!
I wasn't even a fantasy reader as an adult until recently!
I spent the last few years reading some elementary and middle grade fantasy to proof read for my kids and it really hasn't been until this last year or so that I've started to get into older fantasy and I am really enjoying the books!
I love that fantasy gives the characters purpose (some version of fighting the darkness) and isn't so woe-is-me like other books can tend to get (obviously I'm generalizing here).
My daughter has been a huge fantasy book lover for the last number of years and I suspect this list will continue to grow as she reads more.
If you have some fantasy book recommendations for elementary or middle grades that we didn't include I would love for you to leave a comment at the bottom of the post or send me a message so we can check them out and possibly include them on the list!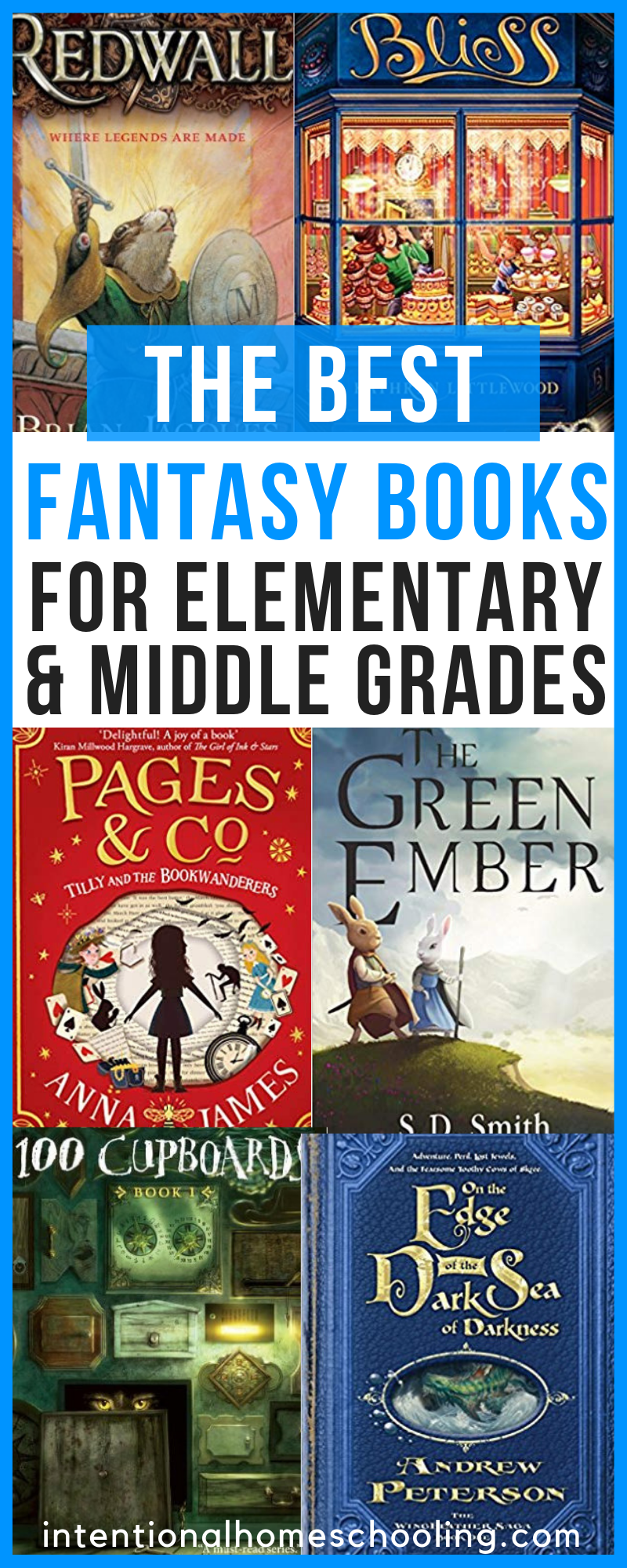 ELEMENTARY FANTASY BOOK RECOMMENDATIONS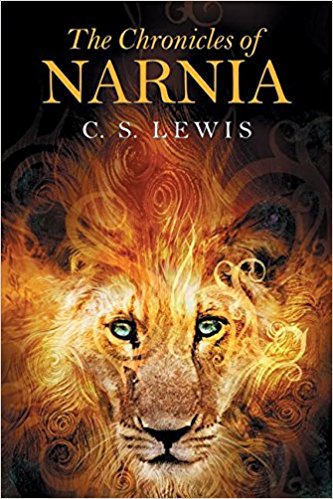 Four adventurous siblings—Peter, Susan, Edmund, and Lucy Pevensie—step through a wardrobe door and into the land of Narnia, a land frozen in eternal winter and enslaved by the power of the White Witch. But when almost all hope is lost, the return of the Great Lion, Aslan, signals a great change . . . and a great sacrifice.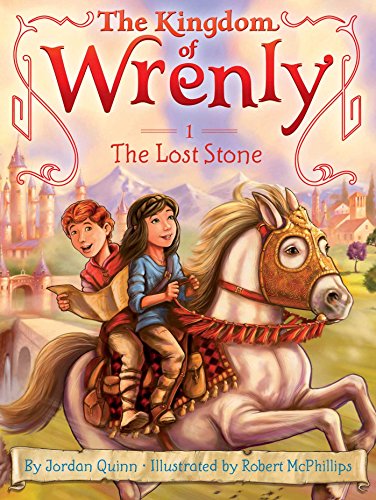 Welcome to the Kingdom of Wrenly—a new chapter book series full of fantasy and adventure.
Meet Lucas, the eight year-old prince, and Clara, the daughter of the queen's seamstress. Lucas is an only child who longs to make friends and go on adventures. Clara knows the kingdom well, so she and Lucas team up and explore the lands of Wrenly!
In The Lost Stone, Lucas and Clara search for Queen Tasha's missing emerald. On their exciting adventure, they travel to all the main attractions of Wrenly: Primlox (the island of fairies), Burth (the island of trolls), Crestwood (the island of dragons), Hobsgrove (the island of wizards), and the beautiful Mermaid's Cove. King Caleb has promised to reward the person who finds the precious stone, and Lucas and Clara are determined to search the entire kingdom until they find it!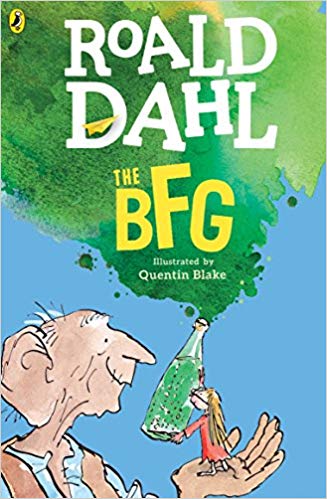 The BFG is no ordinary bone-crunching giant. He is far too nice and jumbly. It's lucky for Sophie that he is. Had she been carried off in the middle of the night by the Bloodbottler, or any of the other giants—rather than the BFG—she would have soon become breakfast. When Sophie hears that the giants are flush-bunking off to England to swollomp a few nice little chiddlers, she decides she must stop them once and for all. And the BFG is going to help her!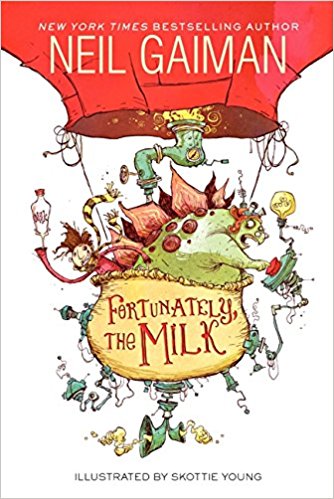 This book is hilarious, I highly recommend listening to it on audio as Neil Gaiman does SUCH a great job of narrating (as well as writing).
"I bought the milk," said my father. "I walked out of the corner shop, and heard a noise like this: t h u m m t h u m m. I looked up and saw a huge silver disc hovering in the air above Marshall Road."
"Hullo," I said to myself. "That's not something you see every day. And then something odd happened."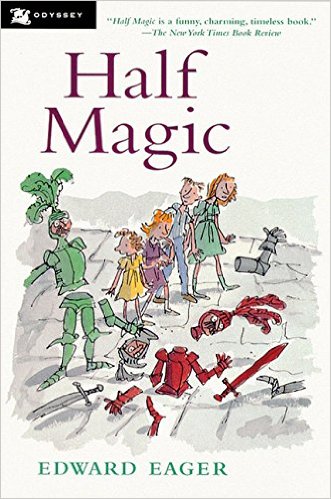 It all begins with a strange coin on a sun-warmed sidewalk. Jane finds the coin, and because she and her siblings are having the worst, most dreadfully boring summer ever, she idly wishes something exciting would happen. And something does: Her wish is granted. Or not quite. Only half of her wish comes true. It turns out the coin grants wishes—but only by half, so that you must wish for twice as much as you want. Wishing for two times some things is a cinch, but other doubled wishes only cause twice as much trouble. What is half of twice a talking cat? Or to be half-again twice not-here? And how do you double your most heartfelt wish, the one you care about so much it has to be perfect?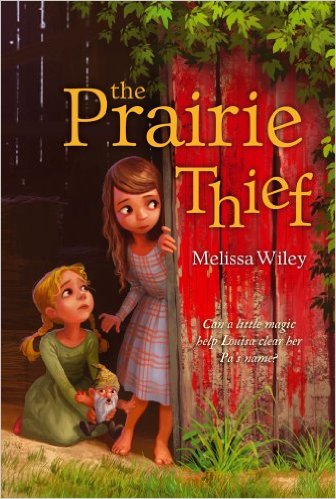 You can read my full review of this book here.
Louisa Brody's life on the Colorado prairie is not at all what she expected. Her dear Pa, accused of thievery, is locked thirty miles away in jail. She's living with the awful Smirches, her closest neighbors and the very family that accused her Pa of the horrendous crime. And now she's discovered one very cantankerous—and magical—secret beneath the hazel grove. With her life flipped upside-down, it's up to Louisa, her sassy friend Jessamine, and that cranky secret to save Pa from a guilty verdict.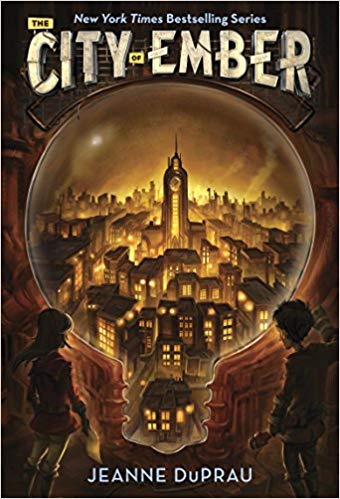 The city of Ember was built as a last refuge for the human race. Two hundred years later, the great lamps that light the city are beginning to dim. When Lina finds part of an ancient message, she's sure it holds a secret that will save the city. Now, she and her friend Doon must race to figure out the clues to keep the lights on. If they succeed, they will have to convince everyone to follow them into danger. But if they fail? The lights will burn out and the darkness will close in forever.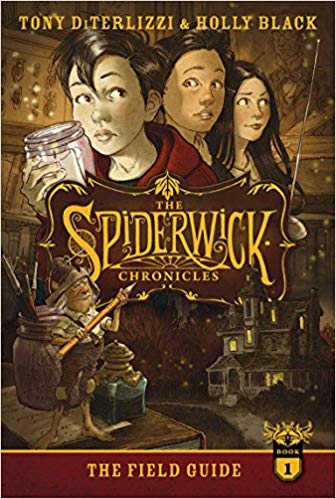 After finding a mysterious, handmade field guide in the attic of the ramshackle old mansion they've just moved into, Jared; his twin brother, Simon; and their older sister, Mallory, discover that there's a magical and maybe dangerous world existing parallel to our own—the world of faerie.
MIDDLE GRADE FANTASY BOOK RECOMMENDATIONS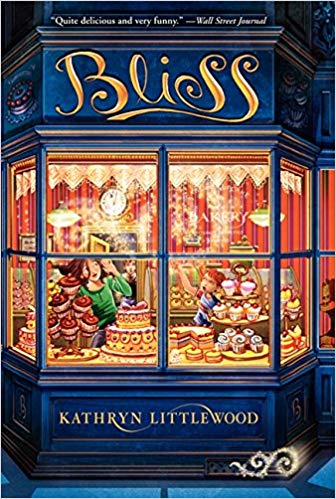 My daughter loved this book!
Rosemary Bliss's family has a secret. It's the Bliss Cookery Booke—an ancient, leather-bound volume of enchanted recipes like Singing Gingersnaps.
Rose and her siblings are supposed to keep the Cookery Booke locked away while their parents are out of town, but then a mysterious stranger shows up. "Aunt" Lily rides a motorcycle and also whips up exotic (but delicious) dishes for dinner. Soon boring, non-magical recipes feel like life before Aunt Lily—a lot less fun.
So Rose and her siblings experiment with just a couple of recipes from the forbidden Cookery Booke. A few Love Muffins and Cookies of Truth couldn't cause too much trouble . . . could they?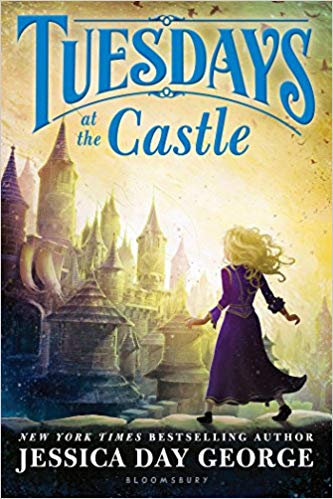 Tuesdays at Castle Glower are Princess Celie's favorite days. That's because on Tuesdays the Castle adds a new room, a turret, or sometimes even an entire wing. No one ever knows what the Castle will do next, and no one-other than Celie, that is-takes the time to map out the new additions.
But when King and Queen Glower are ambushed and their fate is unknown, it's up to Celie, with her secret knowledge of the castle's never-ending twists and turns, to protect their home and save their kingdom.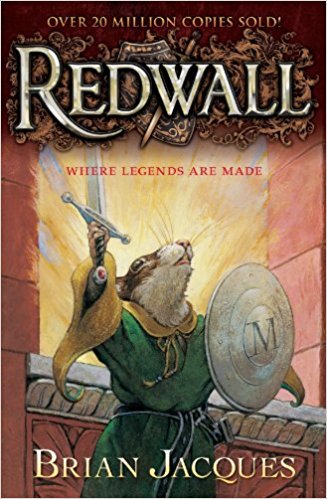 We listened to the first book on audio and can't wait to continue with the rest of the series!
The question in this first volume is resoundingly clear: What can the peace-loving mice of Redwall Abbey do to defend themselves against Cluny the Scourge and his battle-seasoned army of rats? If only they had the sword of Martin the Warrior, they might have a chance. But the legendary weapon has long been forgotten-except, that is, by the bumbling young apprentice Matthias, who becomes the unlikeliest of heroes.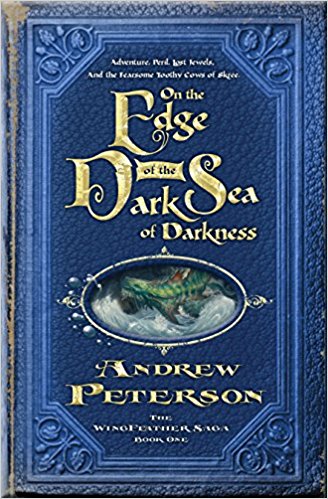 We are currently halfway through listening to this series as a family and need to continue to the end to find out how it all ends!
Once, in a cottage above the cliffs on the Dark Sea of Darkness, there lived three children and their trusty dog Nugget. Janner Igiby, his brother Tink, their crippled sister Leeli are gifted children as all children are, loved well by a noble mother and ex-pirate grandfather. But they will need all their gifts and all that love to survive the evil pursuit of the venomous Fangs of Dang who have crossed the dark sea to rule the land with malice and pursue the Igibys who hold the secret to the lost legend and jewels of good King Wingfeather of the Shining Isle of Anniera.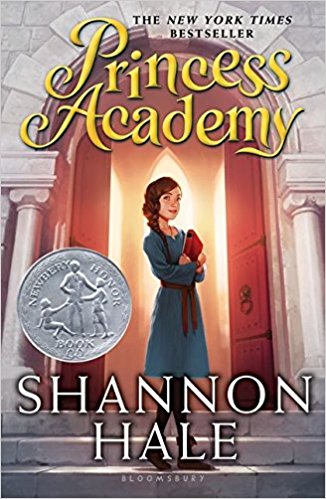 My only problem with this book is the word "Princess" in the title, that would have scared me off as a child (because I was a tomboy) but it's not really a princessy type of book and I totally would have enjoyed it.
Princess Academy
Miri lives on a mountain where, for generations, her ancestors have lived a simple life. Then word comes that the king's priests have divined her village the home of the future princess. In a year's time, the prince will choose his bride from among the village girls.
The king's ministers set up an academy on the mountain, and every teenage girl must attend and learn how to become a princess. Soon Miri finds herself confronted with a harsh academy mistress, bitter competition among the girls, and her own conflicting desires. Winning the contest could give her everything she ever wanted–but it would mean leaving her home and family behind.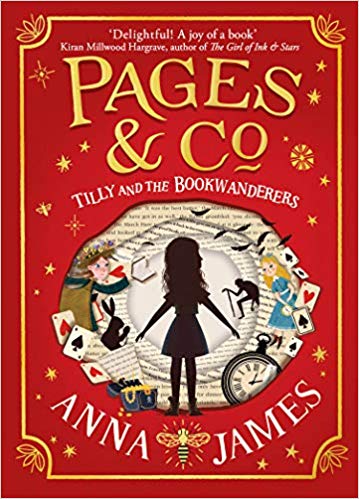 This book was written for book lovers!
Since her mother's disappearance, eleven-year-old Tilly has found comfort in stories at Pages & Co., her grandparents' bookshop. But when her favourite characters, Anne of Green Gables and Alice from Wonderland, appear in the shop, Tilly's adventures become very real. Not only can she follow Anne and Alice into their thrilling worlds, she discovers she can bookwander into any story she chooses.
Tilly's new ability could even help her solve the mystery of what happened to her mother all those years ago. But danger may be lurking on the very next page . . .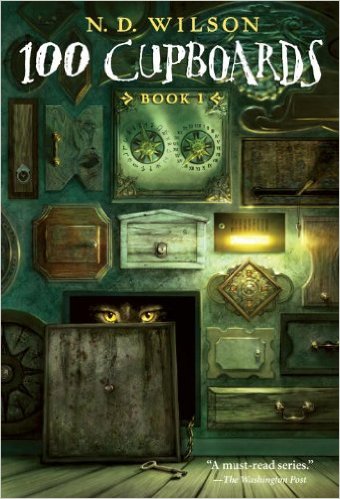 To be honest, this was a book my kids enjoyed more than I did. My daughter plan on continuing on with the series she enjoyed the first book so much.
What dangers are locked behind the cupboard doors? Henry isn't brave, but when he hears a thumping and scratching on the other side of his bedroom wall, he can't ignore it. He scrapes off the plaster and discovers mysterious doors—cupboards of all different shapes and sizes. Through one he sees a glowing room and a man strolling back and forth. Through another he sees only darkness and feels the cold sense that something isn't right. When his cousin Henrietta boldly travels into the worlds beyond the cupboards, it's up to Henry to follow her. Now that he's opened the doors, can he keep the evil inside from coming through?
When Jerry, Jimmy, and Kathleen are forced to spend their entire summer at school they don't imagine they will have a particularly interesting time. But that's before they stumble upon a mysterious castle set in beautiful, abandoned gardens. Could this really be an enchanted castle? With the air thick with magic and a maze hiding a sleeping girl at its center, the holidays might just be looking up.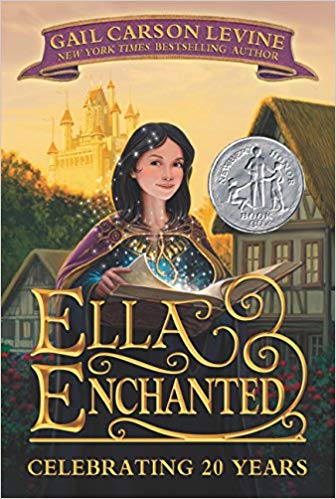 Because this book has been turned into a movie I feel like it is more of the well-known fantasies on this list but from what I've seen of the movie trailer the book is a lot better!
At her birth, Ella of Frell receives a foolish fairy's gift—the "gift" of obedience. Ella must obey any order, whether it's to hop on one foot for a day and a half, or to chop off her own head! But strong-willed Ella does not accept her fate…
Against a bold backdrop of princes, ogres, giants, wicked stepsisters, and fairy godmothers, Ella goes on a quest to break the curse forever.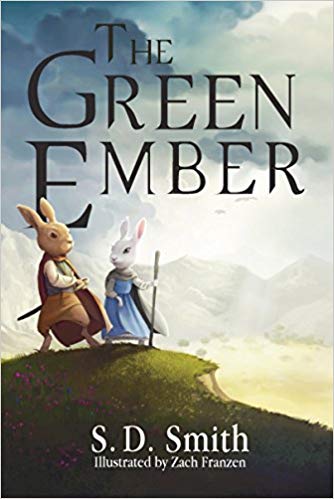 This is another book that we listened to the first book together and my daughter plans on continuing on her own. (We just don't have time to listen to every series in its entirety together so I like to give them a sampling of books and see which ones they continue with.)
Heather and Picket are extraordinary rabbits with ordinary lives until calamitous events overtake them, spilling them into a cauldron of misadventures. They discover that their own story is bound up in the tumult threatening to overwhelm the wider world.
Kings fall and kingdoms totter. Tyrants ascend and terrors threaten. Betrayal beckons, and loyalty is a broken road with peril around every bend.
Where will Heather and Picket land? How will they make their stand?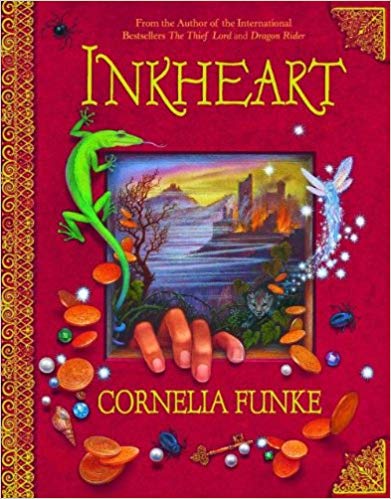 One cruel night, Meggie's father reads aloud from a book called INKHEART– and an evil ruler escapes the boundaries of fiction and lands in their living room. Suddenly, Meggie is smack in the middle of the kind of adventure she has only read about in books. Meggie must learn to harness the magic that has conjured this nightmare. For only she can change the course of the story that has changed her life forever.
This is INKHEART–a timeless tale about books, about imagination, about life. Dare to read it aloud.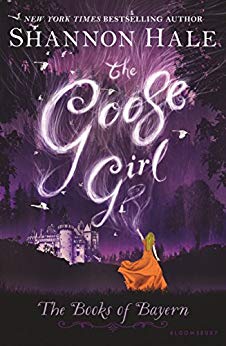 Technically this book and series are for a bit of an older crowd though I personally think this book is great for middle grade and then the rest of the series is more for the teen readers.
Anidori-Kiladra Talianna Isilee, Crown Princess of Kildenree, spends the first years of her life listening to her aunt's stories and learning the language of the birds, especially the swans. As she grows up, Ani develops the skills of animal speech, but she never feels quite comfortable speaking with people.
So when Ani's mother sends her away to be married in a foreign land, she finds herself at the mercy of her silver-tongued lady in waiting, who leads a mutiny that leaves her alone, destitute, and fleeing for her life. To survive, Ani takes on work as a royal goose girl, hiding in plain sight while she develops her forbidden talents and works to discover her own true, powerful voice.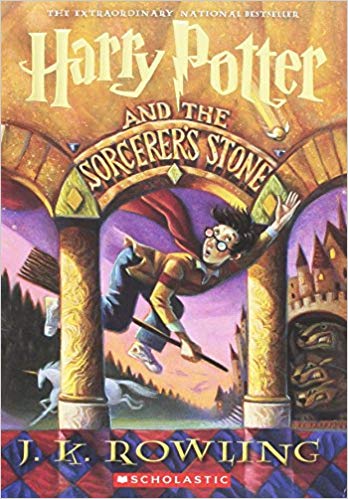 I am linking to the first book here, the first three books in the series I think are great for ages 6-9 but then after that, from what I've read in my research, I plan on waiting a little before allowing them to get into the rest of the series as the books apparently get darker, not to mention thicker!
Harry Potter has no idea how famous he is. That's because he's being raised by his miserable aunt and uncle who are terrified Harry will learn that he's really a wizard, just as his parents were. But everything changes when Harry is summoned to attend an infamous school for wizards, and he begins to discover some clues about his illustrious birthright. From the surprising way he is greeted by a lovable giant, to the unique curriculum and colorful faculty at his unusual school, Harry finds himself drawn deep inside a mystical world he never knew existed and closer to his own noble destiny.
And there you have it, the list (for now, I'll probably add more in the future).
If you have some fantasy book recommendations for elementary or middle grades that we didn't include I would love for you to leave a comment here or send me a message so we can check them out and possibly include them on the list!