The Best Picture Books for February
Wow, I can't believe the second month of the year is almost here! At the beginning of the year I decided to create a picture book list for each month of the year, you can check out January's here and today is February's!
Thanks to Valentine's Day I decided to go with the theme of love for this month. I didn't just stick with the typical Valentine books but also added in a number of books about a parent's love for a child.
This will be a continually growing list, as we read more great picture books about love I will add them to the list, so I would suggest pinning this post so you can come back to it each year.
If you enjoy all this books, I highly recommend signing up for my weekly book-ish newsletter where I share what we are currently reading and all things books!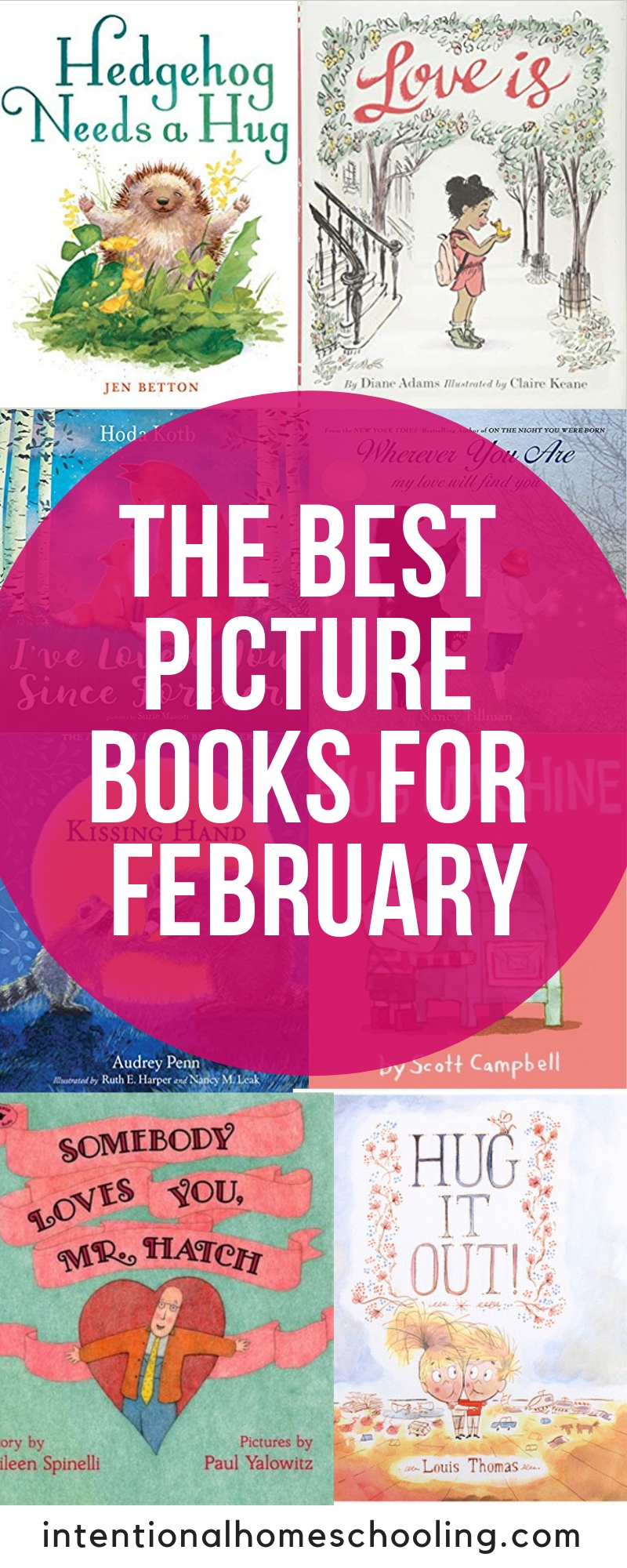 THE BEST PICTURE BOOKS ABOUT LOVE TO READ IN FEBRUARY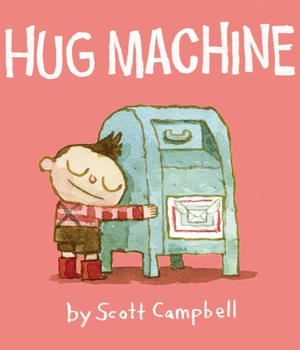 This book is adorable and perfect if you have a hugger like I do!
Watch out world, here he comes! The Hug Machine!
Whether you are big, or small, or square, or long, or spikey, or soft, no one can resist his unbelievable hugs! HUG ACCOMPLISHED!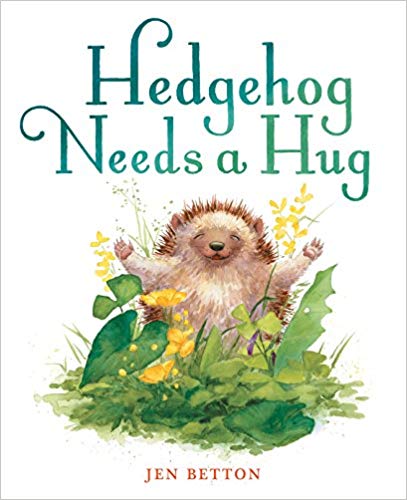 Even the prickly ones need hugs sometimes!
When Hedgehog wakes up feeling down in the snout and droopy in the prickles, he knows a hug will make him feel much better. But none of his animal friends are eager to wrap their arms around Hedgehog's prickles, and he's too smart to fall for Fox's sly offer.
Then Hedgehog gets a surprise: Another animal in the forest is feeling exactly the same way.
Luckily, both are kind and brave enough for the perfect hug.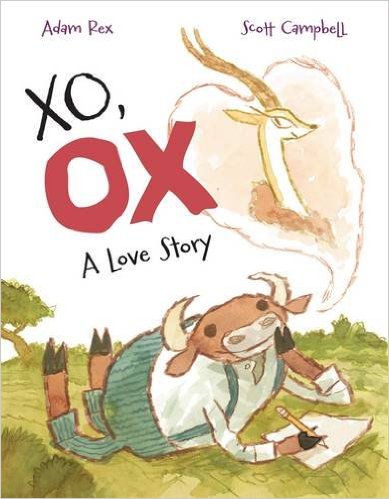 This is one of my favorites on the list, we've read it so many times because the kids love it to. It's funny, a good lesson in kindness and has a good ending!
Dear Gazelle,

For some time now I have wanted to write a letter to say how much I admire you. You are so graceful and fine. Even when you are running from tigers you are like a ballerina who is running away from tigers.

I think that what I'm trying to say is that I love you.

XO,
OX
And so begins an epic, if initially unrequited, love affair between a graceful gazelle and a clumsy, hapless ox. Romance will never be the same.
Adam Rex's hilarious, sweet, and at times heartbreaking letters between a hopelessly romantic ox and a conceited, beautiful gazelle are paired perfectly with Scott Campbell's joyful illustrations to bring you a romance for the ages.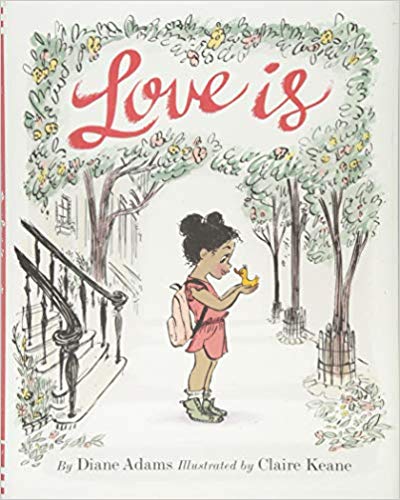 This one is so simple and yet so sweet.
Perfect for any fond gift or tender moment, this story of a girl and a duckling who share a touching year together will melt hearts old and young. In this tenderly funny book, girl and duckling grow in their understanding of what it is to care for each other, discovering that love is as much about letting go as it is about holding tight. Children and parents together will adore this fond exploration of growing up while learning about the joys of love offered and love returned.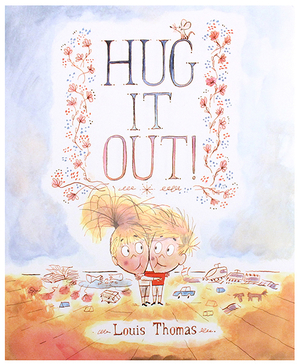 I might try this parenting tactic on my kids for the month of February!
Mom has had enough of Woody and Annie's incessant fighting. When her pleas for sharing and apologizing are ignored, she demands they "hug it out." At first, the warring siblings are confused. Hugging? But after a long afternoon of forced embraces, the brother and sister decide to call a truce to avoid yet another icky hug. However it doesn't take long for them to miss that newfound closeness. And soon they're looking for something to fight about so they can hug it out once more!
Adults will delight in a new solution to conflict, while kids will enjoy yelling "HUG IT OUT!" at each familiar situation.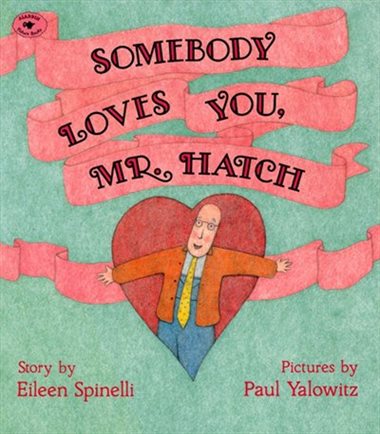 This one is another favorite and is the book I've chosen to share some extension activities for, you can sign up for my bookish newsletter and make sure you don't miss it!
One wintry day, a postman delivers a mysterious package with a big pink bow to a lonely man named Mr. Hatch.
"Somebody loves you," the note says.
"Somebody loves me!" Mr. Hatch sings as he dusts his living room. "Somebody loves me!" Mr. Hatch whistles as he does his errands in town. "But who," Mr. Hatch wonders, "could that somebody be?"
After some time, Mr. Hatch discovers just who his secret admirer is and, in doing so, enjoys the biggest surprise of his life!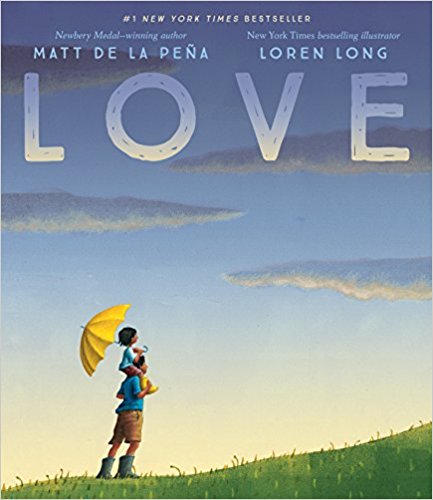 In the beginning there is light
and two wide-eyed figures standing near the foot of your bed
and the sound of their voices is love.
…
A cab driver plays love softly on his radio
while you bounce in back with the bumps of the city
and everything smells new, and it smells like life.
In this heartfelt celebration of love, Newbery Medal-winning author Matt de la Peña and bestselling illustrator Loren Long depict the many ways we experience this universal bond, which carries us from the day we are born throughout the years of our childhood and beyond. With a lyrical text that's soothing and inspiring, this tender tale is a needed comfort and a new classic that will resonate with readers of every age.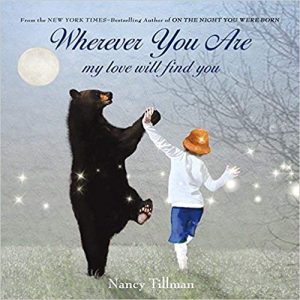 I enjoy Nancy Tillman's books, her illustrations are like none other.
. . . I wanted you more than you'll ever know,
so I sent love to follow wherever you go. . . .
Love is the greatest gift we have to give our children. It's the one thing they can carry with them each and every day.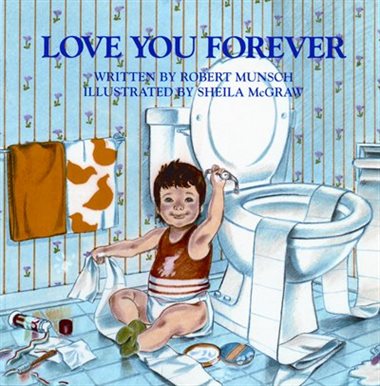 Of course this classic is on the list. I still tear up every time I read it.
A young woman holds her newborn son
And looks at him lovingly.
Softly she sings to him:
"I'll love you forever
I'll like you for always
As long as I'm living
My baby you'll be."
So begins the story that has touched the hearts of millions worldwide.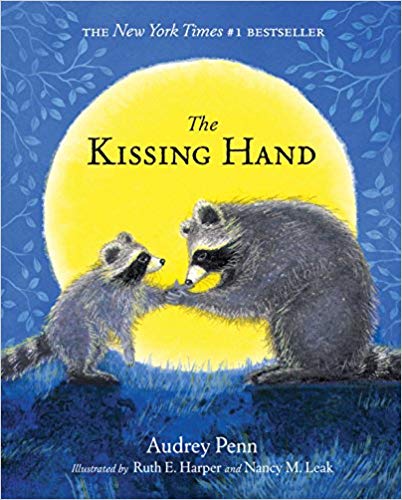 School is starting in the forest, but Chester Raccoon does not want to go. To help ease Chester's fears, Mrs. Raccoon shares a family secret called the Kissing Hand to give him the reassurance of her love any time his world feels a little scary. Since its first publication in 1993, this heartwarming book has become a children's classic that has touched the lives of millions of children and their parents, especially at times of separation, whether starting school, entering daycare, or going to camp.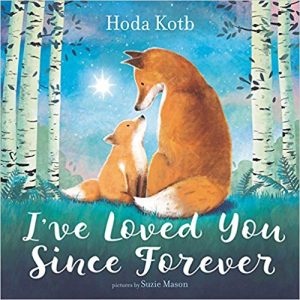 This is a fairly new book and we all loved the simple words and the beautiful illustrations.
I've Loved You Since Forever is a celebratory and poetic testament to the timeless love felt between parent and child.
In the universe,
there was you and
there was me,
waiting for the day our
stars would meet . . .
What are some of your favorite books about love to read in February?