Grade One Curriculum – Week 11 – Break Week
Last week was week eleven in our homeschool year and I decided it was time for a bit of break.
I know a number of homeschool families who work in a week off every six weeks into their homeschool schedule right at the beginning of the year. The idea sounded good to me off the bat but I wanted to actually get into our year before deciding when we would have a break.
It wasn't like we needed a break but it was to the point where I could tell it would be good for all of us. The work was slacking, we were doing the minimum amount required so we could check the boxes. Plus, we were getting tired of some of the things we were studying.
Insert break week!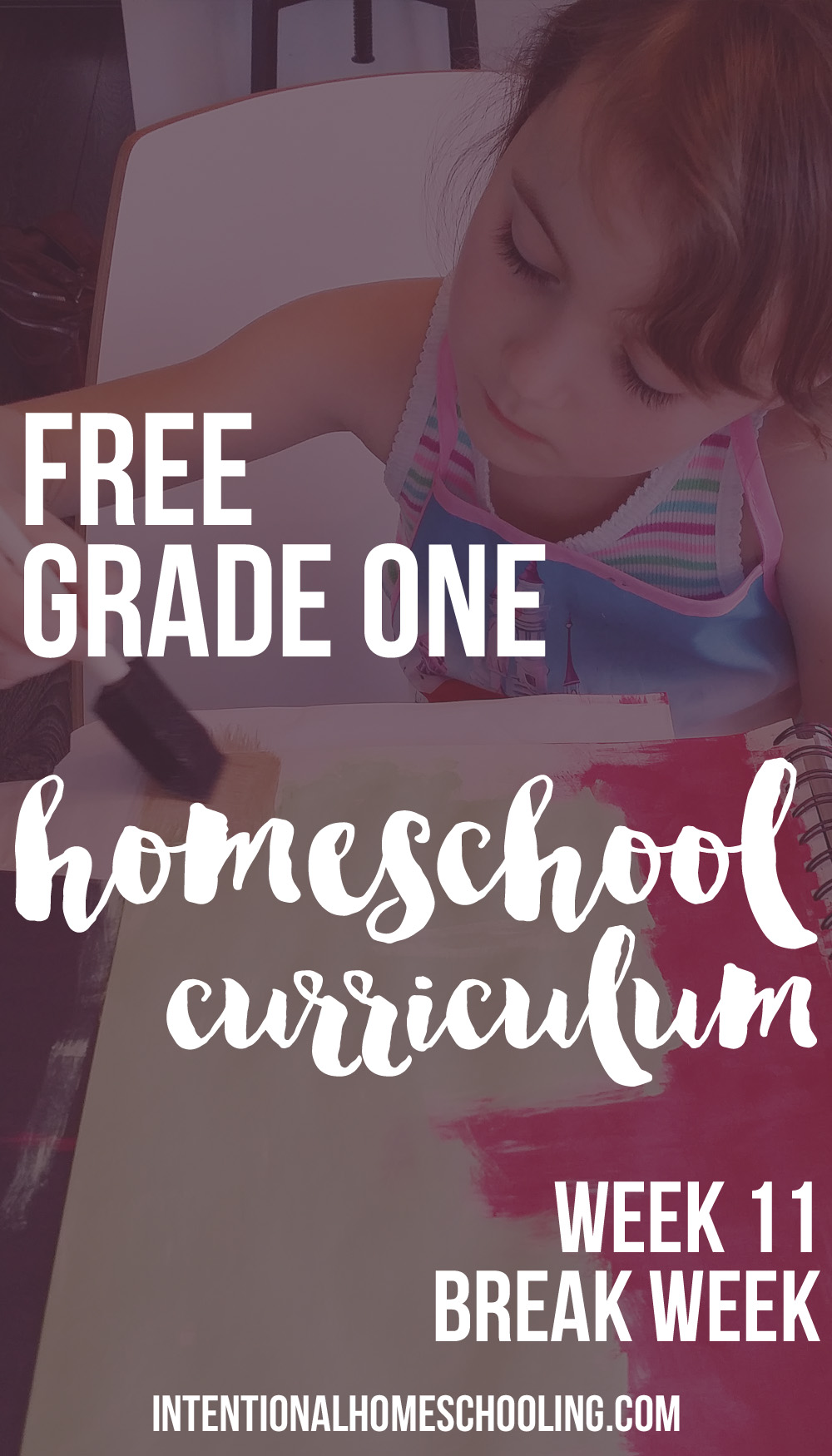 Initially I had visions of break week being a nice relaxing week where we sat around sipping hot cocoa and reading lots of books. It didn't really turn out like that.
One of the reasons I wanted to have a break the particular week that we did was because I was launching a new online course (and working on another one) and knew it would be a big week work wise, but I hadn't realized how much it would require of me. For that reason there was a lot of unstructured play time, and since the weather has been unseasonably warm here we took advantage of that and spent a good deal of time outside as well.
In addition to free play we also did a lot of art; drawing, painting and crafting.
There was definitely some TV time in there too, thankfully the kids are loving The Magic School Bus right now so it made me feel a little better knowing it was at least semi-educational TV time.
It wasn't anything revolutionary but that was our break week. I even took the time to take a week off of writing here (though I took off Wednesday-Tuesday), in both our school and this blog it has left us feeling rejuvenated and ready to get back to work again.
I'm already looking at the calendar wondering where we can insert our next break. 🙂
You can see our grade one curriculum by week here.