Our Homeschool Month: October in Review
October taught me that while I have a plan for what we will learn each day, there is so much unintentional learning that just happens in our home. I guess that's what happens when you have two parents that value knowledge as much as we do.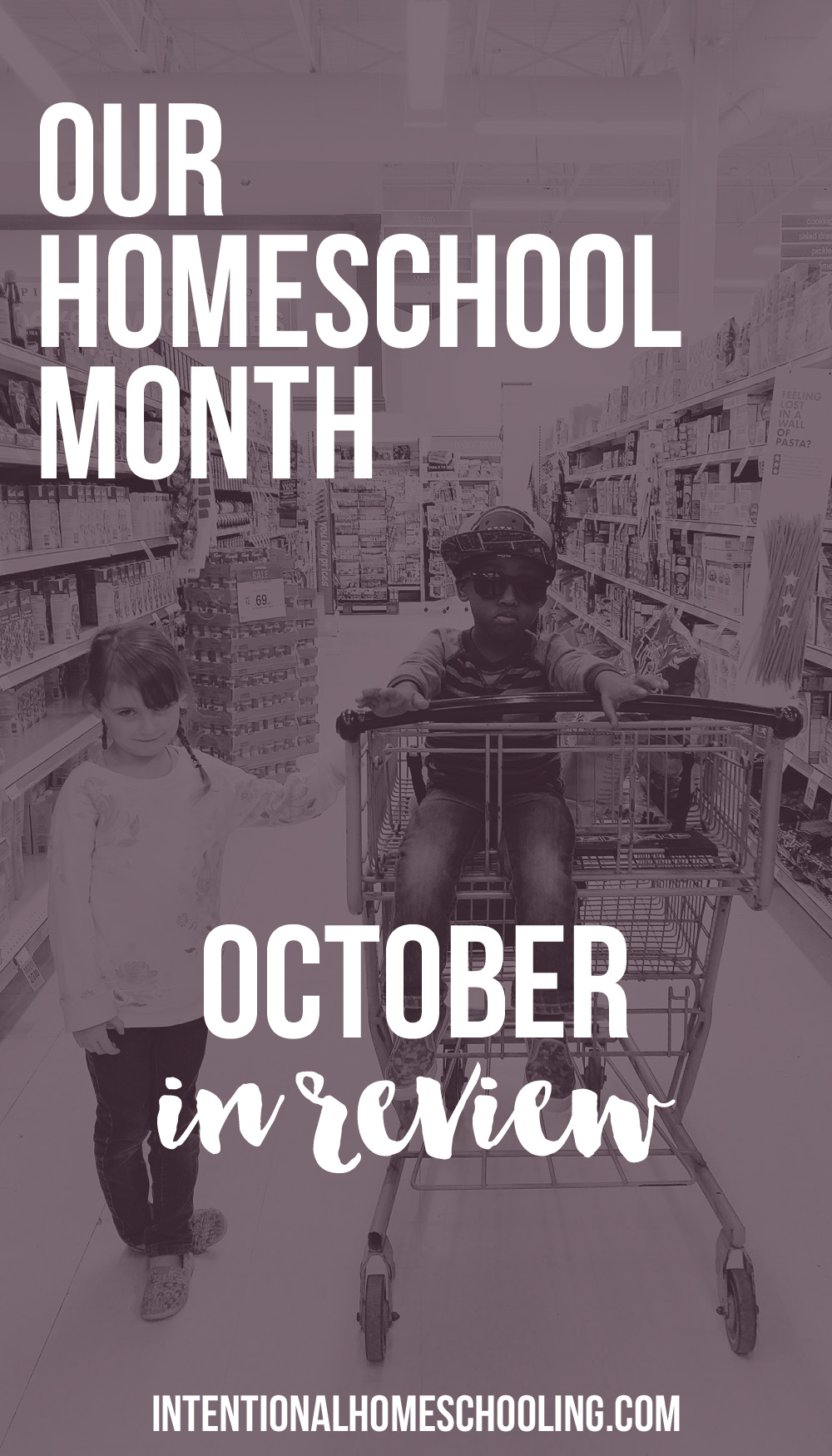 LANGUAGE ARTS
Lots and lots of good books were read this month.
We were good this month with having our weekly poetry tea time, both the kids love it. We use a teapot, tea cups and saucers but we snack on whatever is in the cupboard, even if it's not something fancy, like chips or leftover desserts. I love how much the kids love poetry tea time.
The last week of the month we added in some dictation. A friend of mine went to a homeschool conference where Bonnie Landry was speaking and told me a little about her method of dictation. I promptly purchased her little book, Homeschooling, Simplified: Dictation, on Monday morning and started implementing it that day. We've been doing it for a few weeks now and I plan on writing a post about it soon.
SCIENCE
We spent the beginning of the month learning about more animals, the kangaroos and the springbok.
Then for the last half of the month we played Circuit Maze and learned about circuits, it was a nice little change and the kids both enjoyed it, Rae is quite good at the game.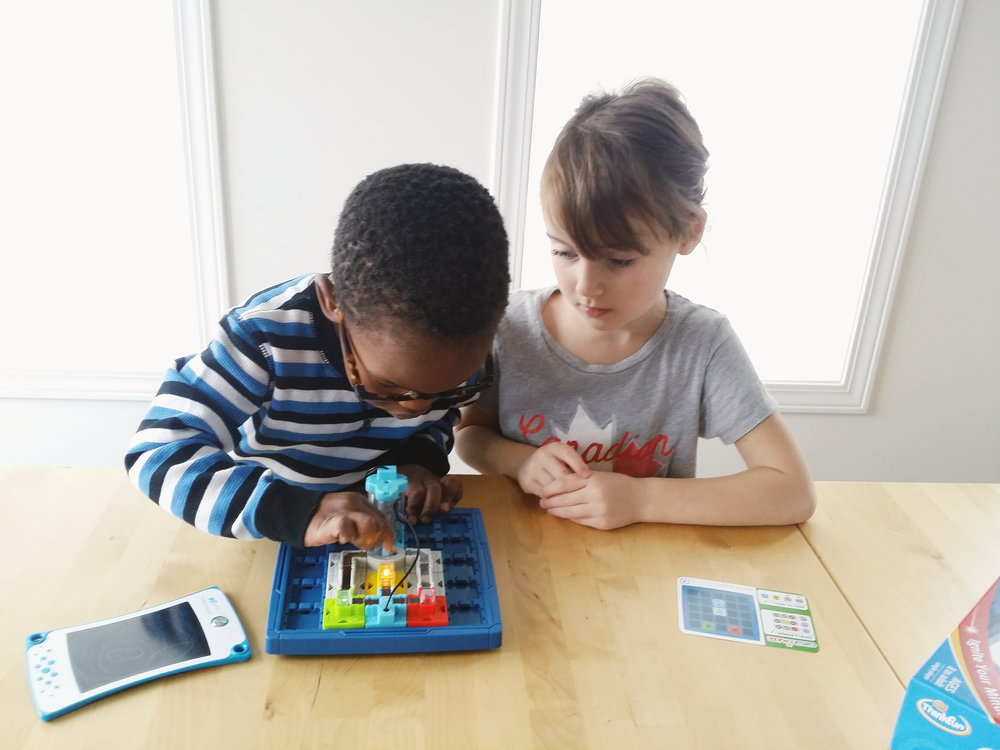 PHYSICAL EDUCATION
Rae started a tumbling/gymnastics class this month and has been practicing cartwheels, handstands, bridges and all sorts of somersaults and flips at home.
We are also continuing to go swimming most Fridays, it surprises me how much better the kids have gotten in the water over the last couple of months.
MATH
We continued working in the little workbook we have, learning about addition and subtraction.
HISTORY
Raeca drew a family tree and we wrapped up our study on Ancient Rome and started a little introduction to the Middle Ages.
GEOGRAPHY
We spent the month learning about South Africa. Rae drew the flag and we read a number of picture books about South Africa. We also flipped through some photos from when we went two years ago and Raeca shared with Ephraim what she remembers of travelling there to pick him up.
ART
Raeca got a number of craft kits for her birthday and she spent quite awhile working on them; working with her knitting loom, paint by number, a personalized pillow and a felt cat.
In addition she also did a number of drawing videos from Art for Kids Hub, always a favorite over here. And we did some acrylic abstract painting together and made some paper snowflakes (flashback to childhood right there).
At the end of the month we started to study Van Gogh's Starry Night and Rae made her own version using oil pastels.
THE PRESCHOOLER
Ephraim has still been working in his simple preschool journal and enjoying it most days. We are slowly going through the letter sounds and he's often asking what letter words start with. This has been a surprise to me since he was not the least bit interested in letters just a few months ago.