The Best Picture Books for October
It's time for another monthly book list! I can't believe that October is almost here – we are officially close to the end of the year!
I know that most people would lean towards a pumpkin themed list for October but I feel like those have been done so many times over I wanted to do something different.
Things definitely start getting chillier here in October and I like to change up my own reading list, while I like to read things a little darker at this time of year (more fantasy and mystery and books involving the English moor), I wanted to be more whimsical for a picture book list.
If you want to check out my fall book list for adults you can find that here.
Since we are spending more of out time indoors as the weather gets chillier I thought a list of picture books that show great imagination and imaginative play would be perfect for this month.
I really believe that some kids begin more imaginative than others, but I also think that imagination can be learned. I have one child who has so much imagination she can hardly decide what to focus on first and another child who has developed his imagination over the years under the guidance of his sister.
While I wouldn't say that a child with great imagination is never bored, it is a lot less likely to happen, and what parent doesn't want a child that can easily entertain themselves?!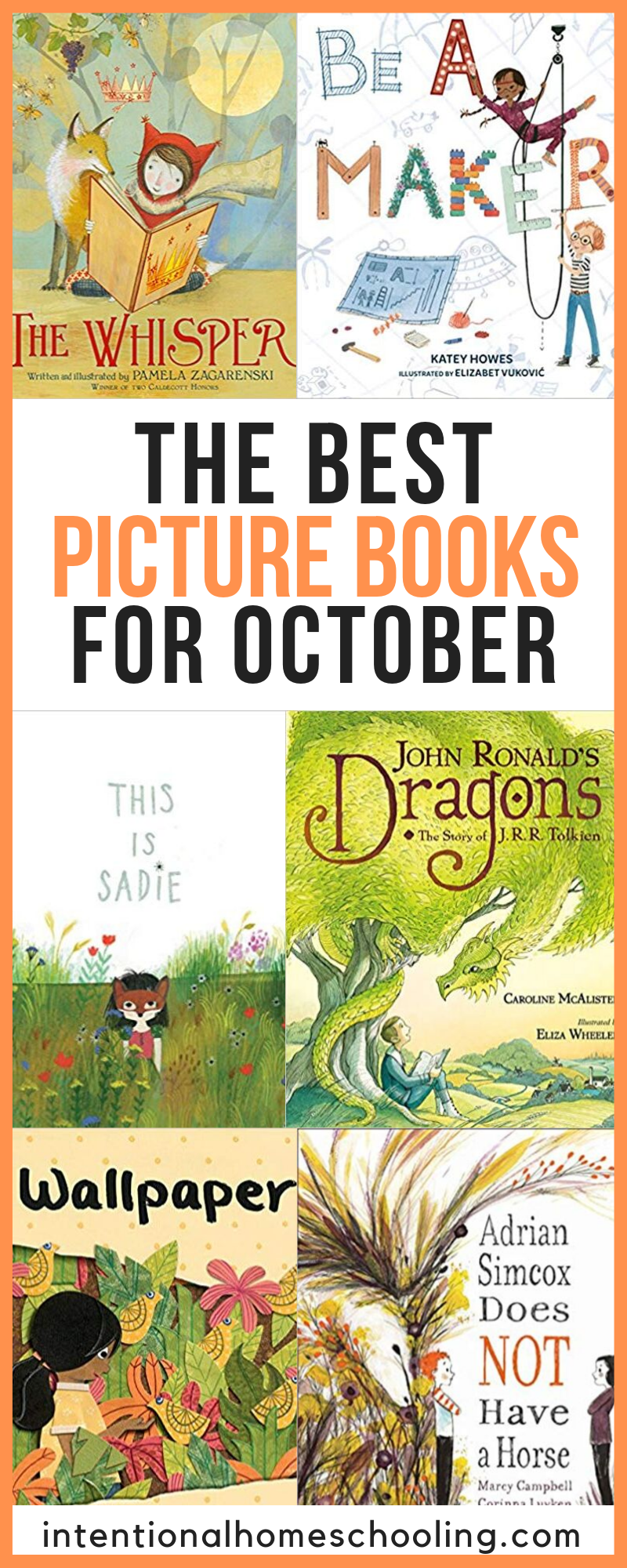 THE BEST IMAGINATION BOOKS TO READ IN OCTOBER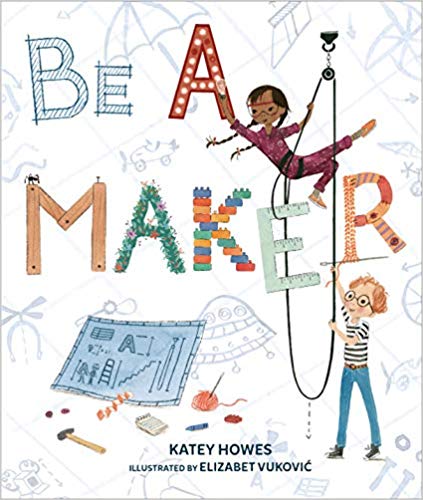 This is a new release this year and is one of our favorites from the year! The illustrations remind us so much of Julie Morstad's (my daughter even noticed it without me pointing it out) and we love a book with so many possibilities.
How many things can you make in a day? A tower, a friend, a change? Rhyme, repetition, and a few seemingly straightforward questions engage young readers in a discussion about the many things we make–and the ways we can make a difference in the world. This simple, layered story celebrates creativity through beautiful rhyming verse and vibrant illustrations with a timely message.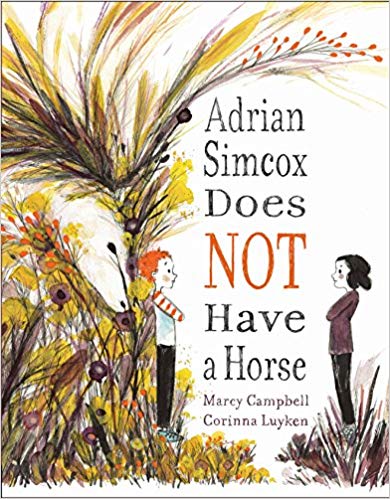 This is another great book about imagination, I mean, just look at that cover! (Do you see it?)
Adrian Simcox tells anyone who will listen that he has a horse–the best and most beautiful horse anywhere.
But Chloe does NOT believe him. Adrian Simcox lives in a tiny house. Where would he keep a horse? He has holes in his shoes. How would he pay for a horse?
The more Adrian talks about his horse, the angrier Chloe gets. But when she calls him out at school and even complains about him to her mom, Chloe doesn't get the vindication she craves. She gets something far more important.
Written with tenderness and poignancy and gorgeously illustrated, this book will show readers that kindness is always rewarding, understanding is sweeter than judgment, and friendship is the best gift one can give.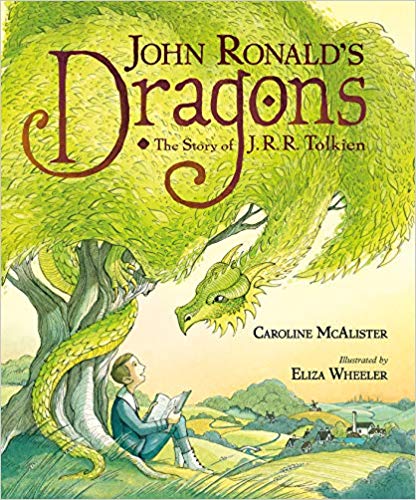 This was another favorite book we read this year, it's the true story of J.R.R. Tolkien told with fabulous illustrations. There is even a section in the back that shares any creative license they used while writing and illustrating to keep things as accurate as possible.
John Ronald loved dragons. He liked to imagine dragons when he was alone, and with his friends, and especially when life got hard or sad. After his mother died and he had to live with a cold-hearted aunt, he looked for dragons. He searched for them at his boarding school. And when he fought in a Great War, he felt as if terrible, destructive dragons were everywhere. But he never actually found one, until one day, when he was a grown man but still very much a boy at heart, when he decided to create one of his own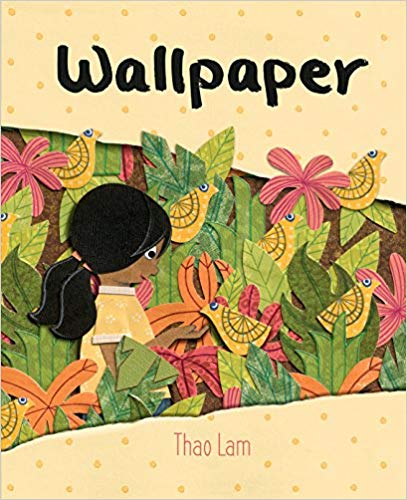 Wallpaper tells the story of a young girl whose family moves into a new house. Outside, she can hear other kids playing, but she's too shy to say hello. So she picks at the old wallpaper in her room―revealing an entryway to a fantastic imaginary adventure world behind the walls.
There, she runs between the vibrant and varied environments―surrounded by birds, swimming in a frog pond, in a herd of art-deco sheep―as she finds herself chased by a monster. He is frightening at first, until it becomes clear he simply wants to be her friend. When it comes time to go back to reality, the girl feels inspired with the courage to approach the other kids and say hello.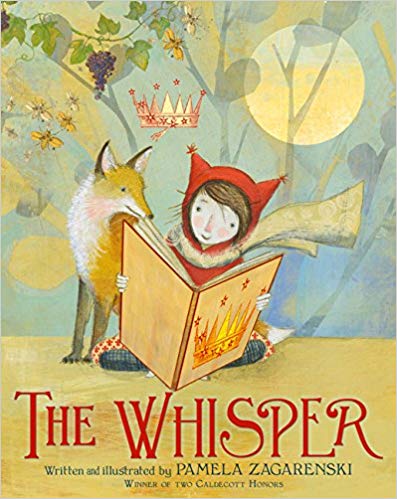 When a little girl received a curious book filled only with pictures, a whisper urges her to create the words she cannot see. As the pages turn, her imagination takes flight and she discovers that the greatest storyteller of all might come from within.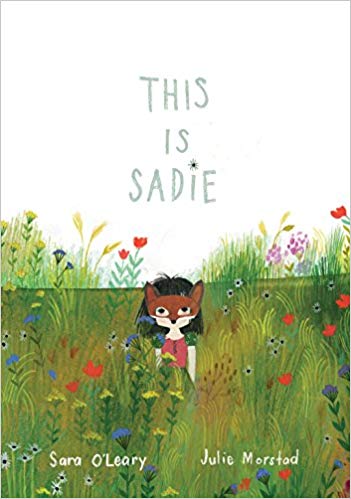 This is a sweet book and it is illustrated by one of our favorite illustrators: Julie Morstad!
Sadie is a little girl with a big imagination. She has been a girl who lived under the sea and a boy raised by wolves. She has had adventures in wonderland and visited the world of fairytales. She whispers to the dresses in her closet and talks to birds in the treetops. She has wings that take her anywhere she wants to go, but that always bring her home again. She likes to make things — boats out of boxes and castles out of cushions. But more than anything Sadie likes stories, because you can make them from nothing at all. For Sadie, the world is so full of wonderful possibilities … This is Sadie, and this is her story.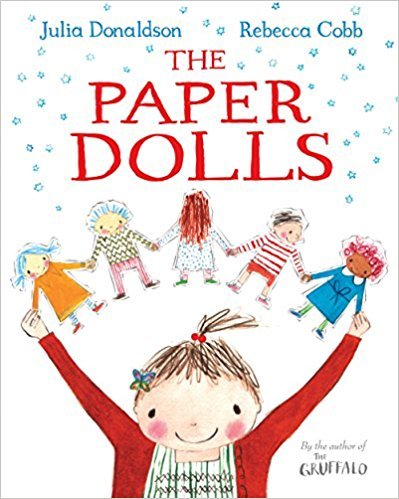 One of my absolute favorite children's books.
A string of paper dolls go on a fantastical adventure through the house and out into the garden. They soon escape the clutches of the toy dinosaur and the snapping jaws of the oven-glove crocodile, but then a very real pair of scissors threatens.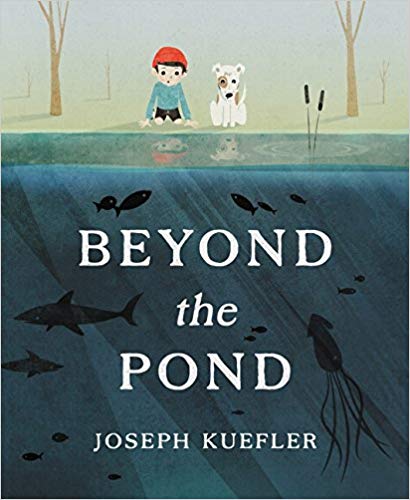 What is beyond the pond? You'll love finding out with this book!
A stunning picture book about the power of imagination. Just behind an ordinary house filled with too little fun, Ernest D. decides that today will be the day he explores the depths of his pond. Beyond the pond, he discovers a not-so-ordinary world that will change him forever.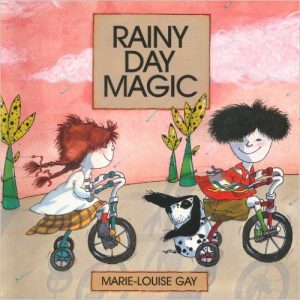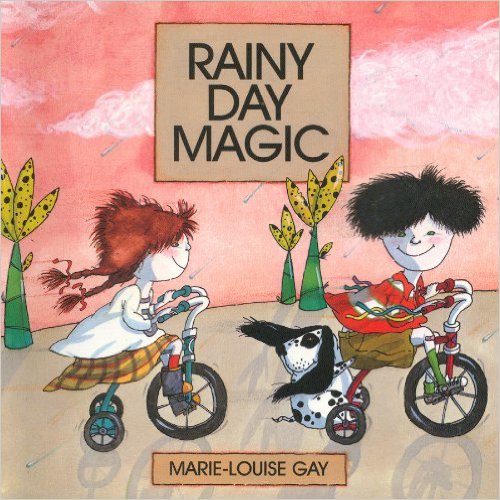 This was my favorite picture book as a child, I still have most of it memorized.
One of my most cherished books from childhood! I can still quote it all. It's a rainy day, boring as can be, until Victor and Joey decide to make their own fun. Soon chairs turn into castles, bumblebees turn into tigers, and whales and starfish frolic in a watery kingdom.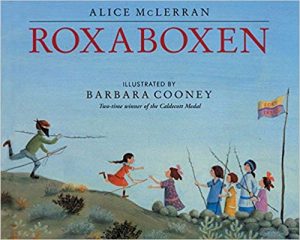 This one is a classic for a reason!
Marian called it Roxaboxen. (She always knew the name of everything.) There across the road, it looked like any rocky hill — nothing but sand and rocks, some old wooden boxes, cactus and greasewood and thorny ocotillo — but it was a special place: a sparkling world of jeweled homes, streets edged with the whitest stones, and two ice cream shops. Come with us there, where all you need to gallop fast and free is a long stick and a soaring imagination.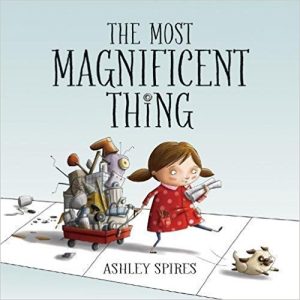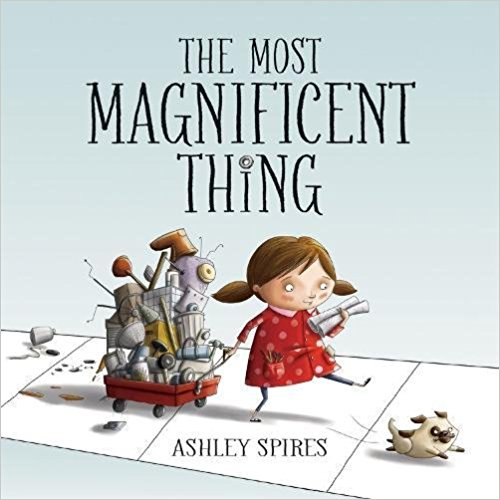 In this book a little girl's creativity and imagination is used to make something useful – the most magnificent thing!
A little girl and her canine assistant set out to make the most magnificent thing. But after much hard work, the end result is not what the girl had in mind. Frustrated, she quits. Her assistant suggests a long walk, and as they walk, it slowly becomes clear what the girl needs to do to succeed. A charming story that will give kids the most magnificent thing: perspective!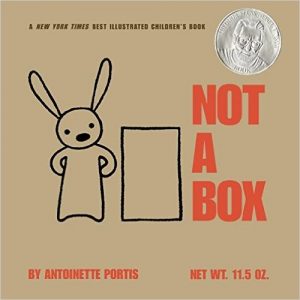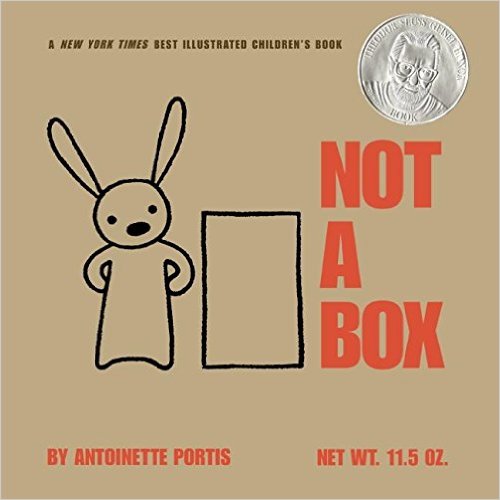 If you are a parent I'm pretty sure you already know that a box is not just a box.
A box is just a box . . . unless it's not a box. From mountain to rocket ship, a small rabbit shows that a box will go as far as the imagination allows. Inspired by a memory of sitting in a box on her driveway with her sister, Antoinette Portis captures the thrill when pretend feels so real that it actually becomes real—when the imagination takes over and inside a cardboard box, a child is transported to a world where anything is possible.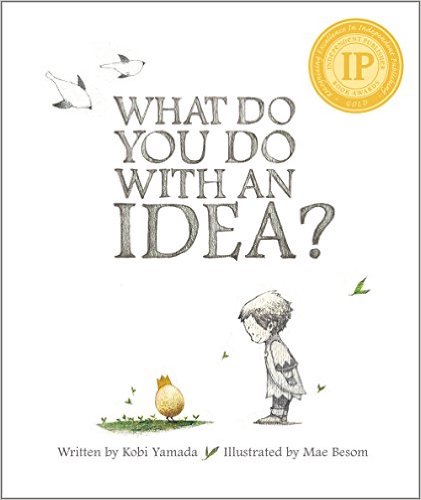 This is the story of one brilliant idea and the child who helps to bring it into the world. As the child's confidence grows, so does the idea itself. And then, one day, something amazing happens. This is a story for anyone, at any age, who's ever had an idea that seemed a little too big, too odd, too difficult. It's a story to inspire you to welcome that idea, to give it some space to grow, and to see what happens next. Because your idea isn't going anywhere. In fact, it's just getting started.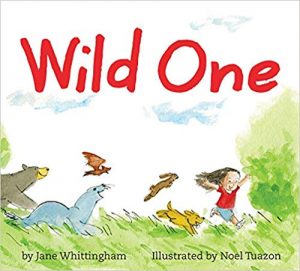 Can you stretch like a cat or hang like a bat? This little one can do those things and so many more as she bounds energetically through her day. Author Jane Whittingham's sprightly couplets take her from the park to the pool to dinner and bed, while Noel Tuazon cleverly illustrates the animal companions of a child's imagination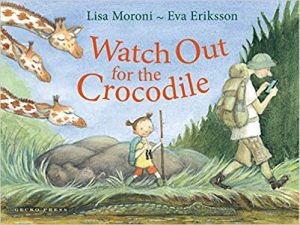 A delightful picture book about a father and daughter's trip into the wilderness, and how children can help parents see the world in a different way.
What are some of your favorite picture books about imagination?