15+ Middle Grade Books to Read in the Winter
This last year I have gotten more into seasonal reading. Last year I shared monthly themed picture book lists here on the blog and this year I wanted to share seasonal chapter book lists.
Most of the books on these lists will be what are considered "middle grade" reads which are generally for 8-12 year olds. My daughter is currently nine and she either has read or I would be okay with her reading all the books on this list. That being said, there can be a big range in ability and maturity when it comes to putting an age range from 8-12 so use your own discretion.
Also, let me just say, I'm in my 30's and have read most of the books on this list (the ones I haven't read yet I hope to get to this year) so I'm not saying people over 12 won't like the books. Usually when a book is classified as "middle grade" it means the main character is somewhere around the ages of 10-13 (give or take), it doesn't mean that if you are not those ages you won't like the book.
When it comes to books that I would consider a good winter read they generally either take place in the winter or have some elements that I think would make them good to read curled up with a blanket. There are quite a few fantasy books on this list because for some reason fall and winter just seem like good times to read fantasy to me.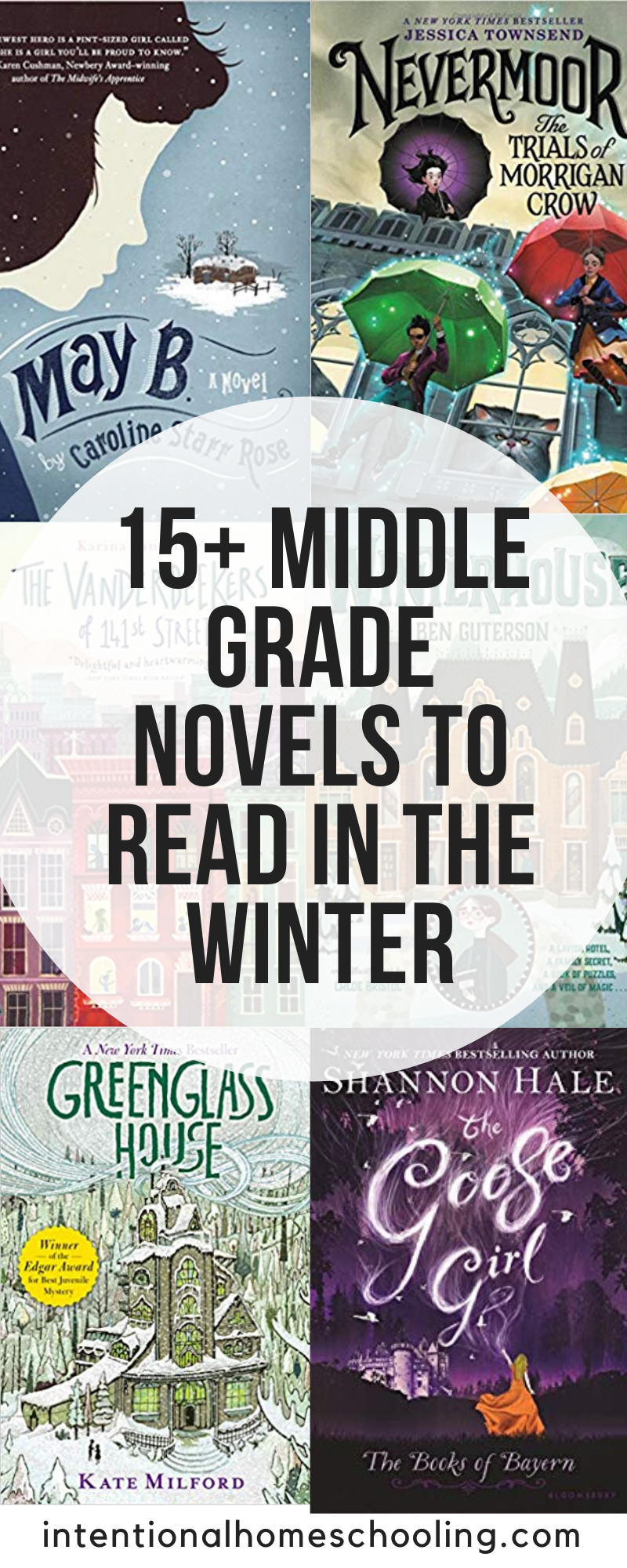 BEST MIDDLE GRADE CHAPTER BOOKS TO READ IN THE WINTER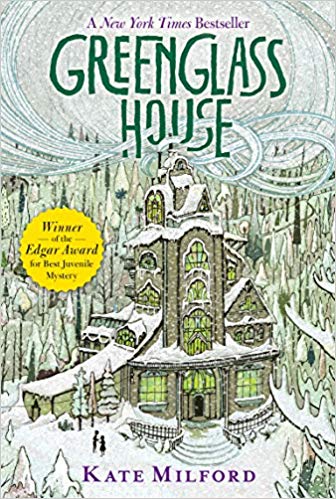 With all the references to the weather and drinking hot chocolate this is a great book to curl up with in the winter.
It's wintertime at Greenglass House. The creaky smuggler's inn is always quiet during this season, and twelve-year-old Milo, the innkeepers' adopted son, plans to spend his holidays relaxing. But on the first icy night of vacation, out of nowhere, the guest bell rings. Then rings again. And again. Soon Milo's home is bursting with odd, secretive guests, each one bearing a strange story that is somehow connected to the rambling old house. As objects go missing and tempers flare, Milo and Meddy, the cook's daughter, must decipher clues and untangle the web of deepening mysteries to discover the truth about Greenglass House—and themselves.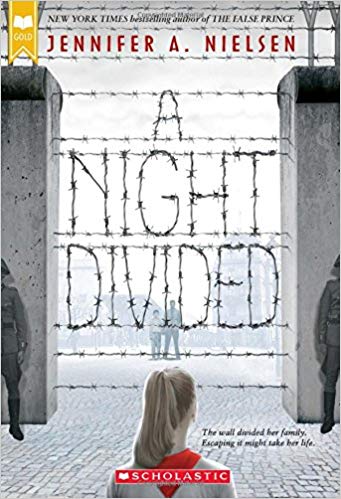 I loved this book and think it would make for an excellent winter read.
With the rise of the Berlin Wall, Gerta finds her family suddenly divided. She, her mother, and her brother Fritz live on the eastern side, controlled by the Soviets. Her father and middle brother, who had gone west in search of work, cannot return home. Gerta knows it is dangerous to watch the wall, yet she can't help herself. She sees the East German soldiers with their guns trained on their own citizens; she, her family, her neighbors and friends are prisoners in their own city.
But one day on her way to school, Gerta spots her father on a viewing platform on the western side, pantomiming a peculiar dance. Gerta concludes that her father wants her and Fritz to tunnel beneath the wall, out of East Berlin. However, if they are caught, the consequences will be deadly. No one can be trusted. Will Gerta and her family find their way to freedom?
We listened to this book as a family for the first time this winter and it was such a great listen. It has Penderwick vibes but while those are definitely books to read in the summer this is a winter one.
The Vanderbeekers have always lived in the brownstone on 141st Street. It's practically another member of the family. So when their reclusive, curmudgeonly landlord decides not to renew their lease, the five siblings have eleven days to do whatever it takes to stay in their beloved home and convince the dreaded Beiderman just how wonderful they are. And all is fair in love and war when it comes to keeping their home.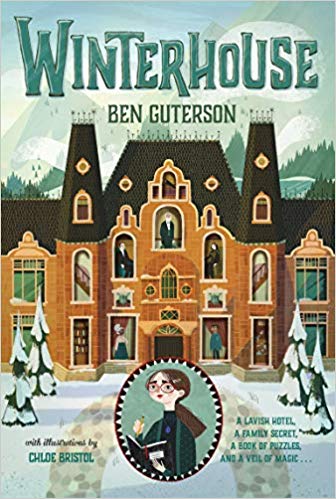 This book sounds great and the synopsis gives me Greenglass House vibes, I can't wait to read it!
Orphan Elizabeth Somers's malevolent aunt and uncle ship her off to the ominous Winterhouse Hotel, owned by the peculiar Norbridge Falls. Upon arrival, Elizabeth quickly discovers that Winterhouse has many charms―most notably its massive library. It's not long before she locates a magical book of puzzles that will unlock a mystery involving Norbridge and his sinister family. But the deeper she delves into the hotel's secrets, the more Elizabeth starts to realize that she is somehow connected to Winterhouse. As fate would have it, Elizabeth is the only person who can break the hotel's curse and solve the mystery. But will it be at the cost of losing the people she has come to care for, and even Winterhouse itself?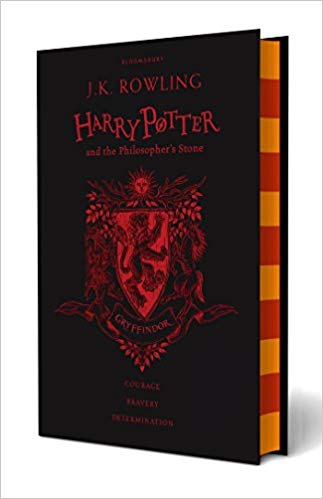 Orphaned as an infant, young Harry Potter has been living a less-than-fortunate life. Belittled by his pompous uncle and sniveling aunt (not to mention his absolute terror of a cousin, Dudley), Harry has resigned himself to a mediocre existence in the cupboard under the stairs. But then the letters start dropping on the doormat at Number Four, Privet Drive. Addressed to "Mr. H. Potter" and stamped shut with a purple wax seal, the peculiar envelopes are swiftly confiscated by his relentlessly cruel family. But nothing stops Rubeus Hagrid, a great beetle-eyed giant of a man, from kicking down the door and bursting in with astonishing news: Harry Potter is a wizard-and not only a wizard, he's an incredibly famous wizard. Hagrid spirits him away to Hogwarts School of Witchcraft and Wizardry, setting into motion an incredible adventure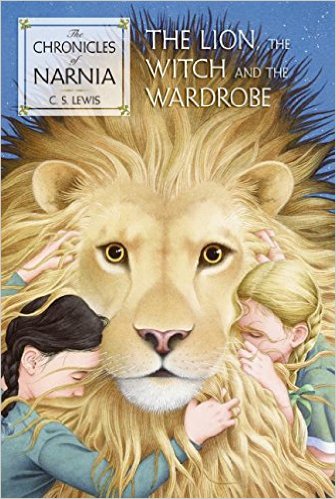 Winter is the best time to read this book, after all, it's set in a place that is always winter and never Christmas.
Four adventurous siblings—Peter, Susan, Edmund, and Lucy Pevensie—step through a wardrobe door and into the land of Narnia, a land frozen in eternal winter and enslaved by the power of the White Witch. But when almost all hope is lost, the return of the Great Lion, Aslan, signals a great change . . . and a great sacrifice.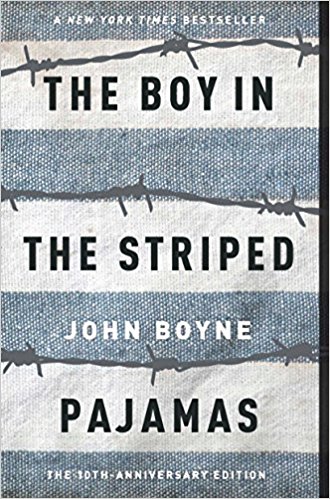 This one is a tear jerker. I listened to the audiobook the first time around (which was great) and now I want to get my hands on a hard copy so I can read it again.
Berlin, 1942: When Bruno returns home from school one day, he discovers that his belongings are being packed in crates. His father has received a promotion and the family must move to a new house far, far away, where there is no one to play with and nothing to do. A tall fence stretches as far as the eye can see and cuts him off from the strange people in the distance.

But Bruno longs to be an explorer and decides that there must be more to this desolate new place than meets the eye. While exploring his new environment, he meets another boy whose life and circumstances are very different from his own, and their meeting results in a friendship that has devastating consequences.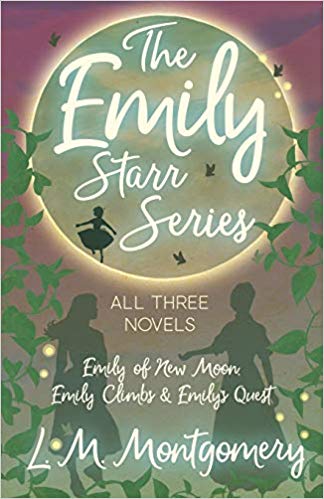 One of L. M. Montgomery's lesser known series' is Emily Starr. She's similar to well-known Anne but without the eternal optimism and I think a little more like L. M. Montgomery's real life.
Emily Starr never knew what it was to be lonely—until her beloved father died. Now Emily's an orphan, and her snobbish relatives are taking her to live with them at New Moon Farm. Although she's sure she'll never be happy there, Emily deals with her stern aunt Elizabeth and her malicious classmates by using her quick wit and holding her head high.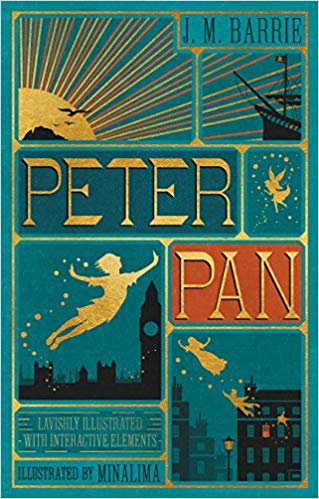 I have to admit, I have not yet read this classic tale! I have heard so many amazing things about it though and it is near the top of my list for this year!
Join Peter, Wendy, John, Michael, and the Lost Boys in their amazing adventures in the Neverland, where children learn to fly, and never have to grow up.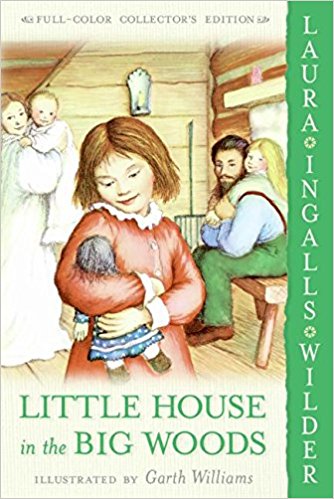 It's a classic and a good read for any age!
Little House in the Big Woods takes place in 1871 and introduces us to four-year-old Laura, who lives in a log cabin on the edge of the Big Woods of Wisconsin. She shares the cabin with her Pa, her Ma, her sisters Mary and Carrie, and their lovable dog, Jack.
Pioneer life isn't easy for the Ingalls family, since they must grow or catch all their own food as they get ready for the cold winter. But they make the best of every tough situation. They celebrate Christmas with homemade toys and treats, do their spring planting, bring in the harvest in the fall, and make their first trip into town. And every night, safe and warm in their little house, the sound of Pa's fiddle lulls Laura and her sisters into sleep.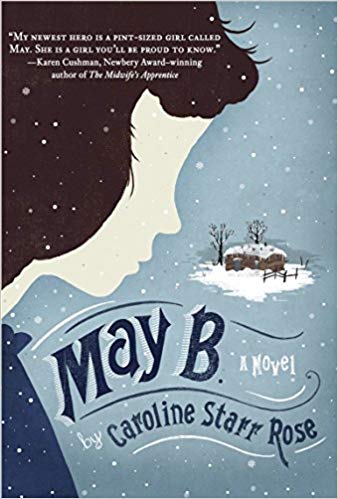 One of my absolute favorite middle grade books! This one is written in free verse (a form that I love) and it's reminiscent of Laura Ingalls books, but with a lot more struggle.
I've known it since last night:
It's been too long to expect them to return.
Something's happened.
May is helping out on a neighbor's Kansas prairie homestead—just until Christmas, says Pa. She wants to contribute, but it's hard to be separated from her family by 15 long, unfamiliar miles. Then the unthinkable happens: May is abandoned. Trapped in a tiny snow-covered sod house, isolated from family and neighbors, May must prepare for the oncoming winter. While fighting to survive, May's memories of her struggles with reading at school come back to haunt her. But she's determined to find her way home again.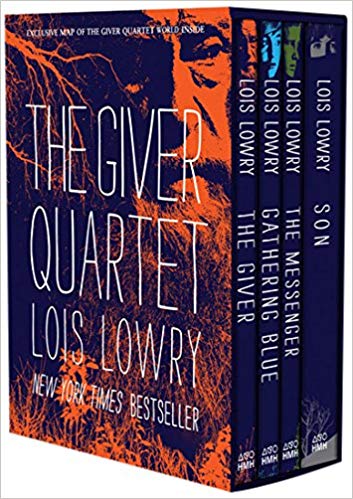 This is on it's way to becoming a classic. Personally, I like the first book the best and I think it's the best one to read in the winter!
The haunting story centers on twelve-year-old Jonas, who lives in a seemingly ideal, if colorless, world of conformity and contentment. Not until he is given his life assignment as the Receiver of Memory does he begin to understand the dark, complex secrets behind his fragile community.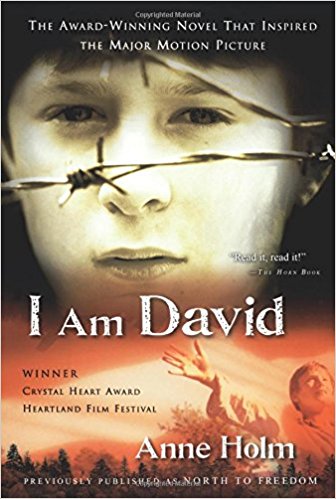 I read this book last winter and it was the perfect time to read it, I felt like I could feel the cold that was making David shiver.
David's entire twelve-year life has been spent in a grisly prison camp in Eastern Europe. He knows nothing of the outside world. But when he is given the chance to escape, he seizes it. With his vengeful enemies hot on his heels, David struggles to cope in this strange new world, where his only resources are a compass, a few crusts of bread, his two aching feet, and some vague advice to seek refuge in Denmark. Is that enough to survive?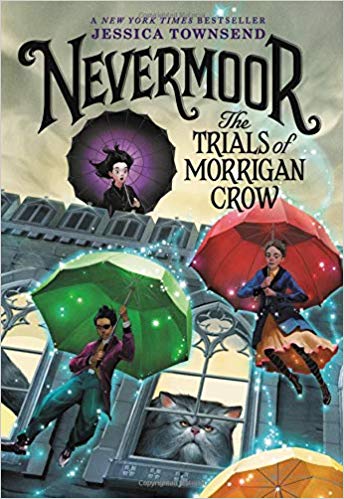 This is a book I have heard nothing but praise for. I have not read it myself yet but it's on my list for this winter!
Morrigan Crow is cursed. Having been born on Eventide, the unluckiest day for any child to be born, she's blamed for all local misfortunes, from hailstorms to heart attacks–and, worst of all, the curse means that Morrigan is doomed to die at midnight on her eleventh birthday.
But as Morrigan awaits her fate, a strange and remarkable man named Jupiter North appears. Chased by black-smoke hounds and shadowy hunters on horseback, he whisks her away into the safety of a secret, magical city called Nevermoor.
It's then that Morrigan discovers Jupiter has chosen her to contend for a place in the city's most prestigious organization: the Wundrous Society. In order to join, she must compete in four difficult and dangerous trials against hundreds of other children, each with an extraordinary talent that sets them apart–an extraordinary talent that Morrigan insists she does not have. To stay in the safety of Nevermoor for good, Morrigan will need to find a way to pass the tests–or she'll have to leave the city to confront her deadly fate.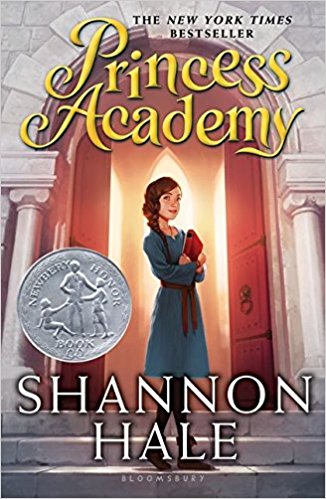 My only issue with this book is the cover. It makes the book look like it would be a typical princess story, I never would have picked this book up when I was younger because of it. The main character is small but tough and if you have kids that would be turned off by a normal princess story I beg you to give this one a try.
Miri lives on a mountain where, for generations, her ancestors have lived a simple life. Then word comes that the king's priests have divined her village the home of the future princess. In a year's time, the prince will choose his bride from among the village girls.
The king's ministers set up an academy on the mountain, and every teenage girl must attend and learn how to become a princess. Soon Miri finds herself confronted with a harsh academy mistress, bitter competition among the girls, and her own conflicting desires. Winning the contest could give her everything she ever wanted–but it would mean leaving her home and family behind.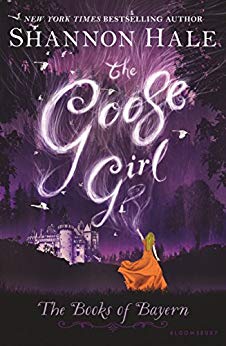 This is a great reworking of a not-so-well-known Grimm fairy tale, once again Shannon Hale knocked it out of the park.
Anidori-Kiladra Talianna Isilee, Crown Princess of Kildenree, spends the first years of her life listening to her aunt's stories and learning the language of the birds, especially the swans. As she grows up, Ani develops the skills of animal speech, but she never feels quite comfortable speaking with people.
So when Ani's mother sends her away to be married in a foreign land, she finds herself at the mercy of her silver-tongued lady in waiting, who leads a mutiny that leaves her alone, destitute, and fleeing for her life. To survive, Ani takes on work as a royal goose girl, hiding in plain sight while she develops her forbidden talents and works to discover her own true, powerful voice.