Grade One Curriculum – Weeks 3 & 4
Here is the second installment to our homemade grade one curriculum.
To keep things a bit organized I've created a Grade One Curriculum page where I will have links to each of the weeks as I post them, you can head there to get the link for weeks 1 & 2 as well as an overview to our year and links to some of the books we will be trying to read this year.
On to weeks 3 & 4!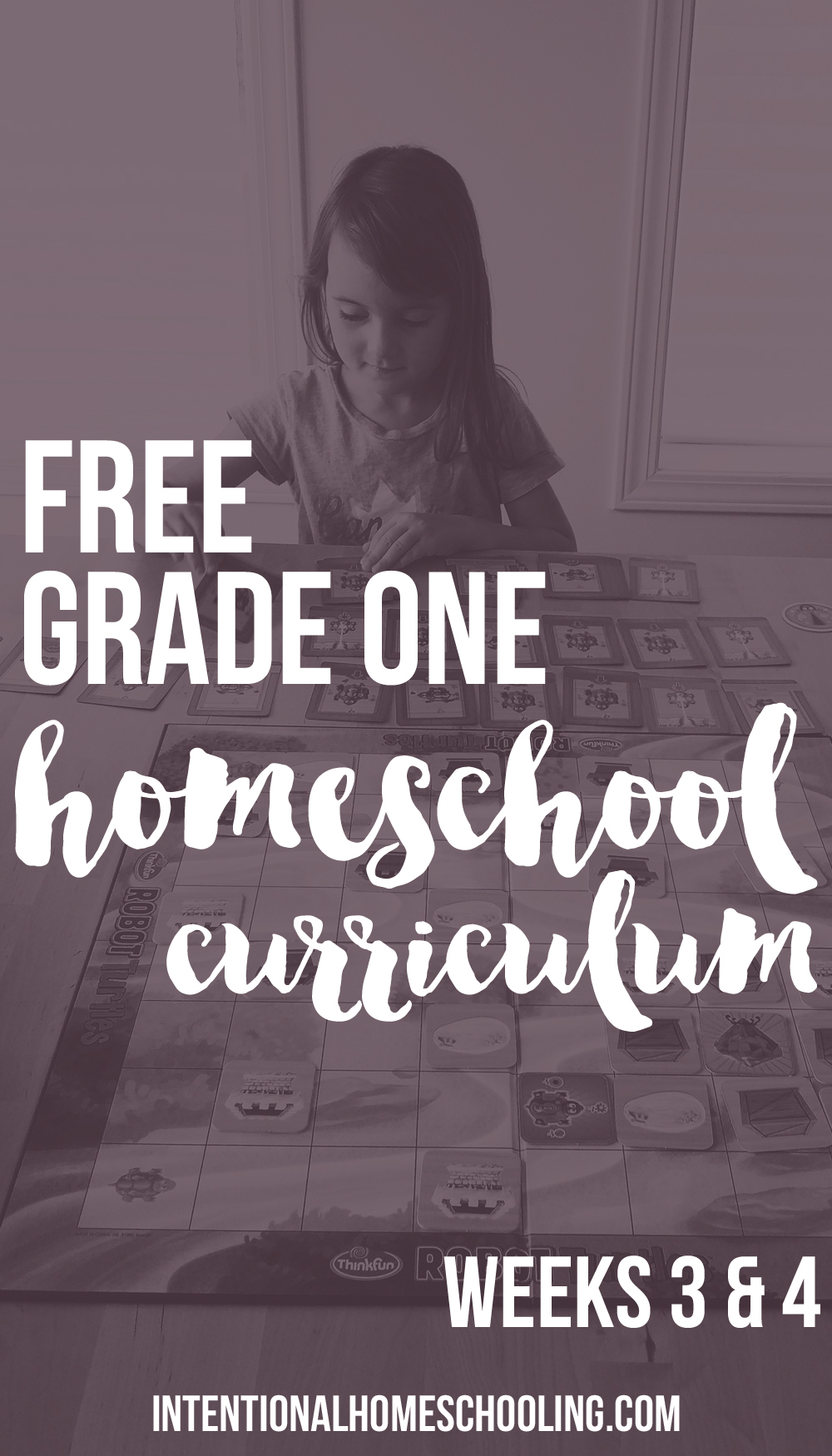 GRADE ONE CURRICULUM
WEEK THREE
We did one major switch up this week: we have moved math up in our morning. It has been working better to either do it first thing or right after our Bible story otherwise it seemed like Raeca was feeling overwhelmed with math but she still felt like she needed to do it.
MONDAY
It was Labor Day, so no school!
TUESDAY
BIBLE
Abraham & Isaac – Genesis 22:1-19
MATH
adding and subtracting page in workbook
WRITING
GEOGRAPHY
introduction to Mexico
drew the Mexican flag in notebook
WEDNESDAY
BIBLE
WRITING
continued copying memory verse
MATH
counting by 1's and 10's
page in workbook
SCIENCE
read about the pilot fish
created a pilot fish notebook page
POETRY TEA TIME
THURSDAY
BIBLE
MATH
HISTORY
continued reading Attack at the Arena
browsed and read pages of an Ancient Rome encyclopedia about gladiator fights
FRIDAY
I don't know what we did on Friday – apparently I didn't record anything!
GRADE ONE CURRICULUM
WEEK FOUR
I tried a new system for our week and instead of writing down what we would do each day I just wrote down what I wanted to get completed for each subject for the week. It was a flop. Ha, had to learn by doing I suppose.
We also decided to try to fit our work into 4 days instead of 5 and use Friday as a swimming day – that worked out pretty well and is something we want to try to continue.
BIBLE
WRITING
READING
MATH
greater than & less than
adding & subtracting
SCIENCE
green sea turtle
jellyfish
GEOGRAPHY
read picture books about Mexico
HISTORY
MUSIC
Well, that was weeks 3 & 4! They were definitely experimental weeks while we continued to search for a rhythm that works for us.
Weeks 5 & 6 coming soon!