I thought I would do something different with today's book list and bring it to you in video format.
I've really been enjoying video lately, mostly because it is something different and because it challenges me creatively.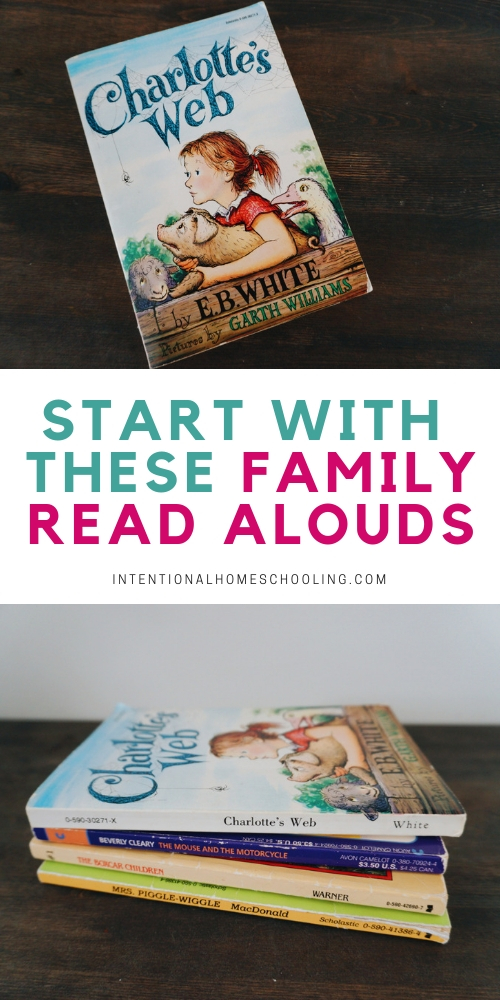 I decided to make a video sharing my top recommendations on where you should start when it comes to family read alouds. This is hands down one of the most common questions I get asked so it seemed like the best first book list video to make.
A note about book list and book videos: I plan on doing a number of middle grade book lists, reviews and recommendations in the near future. If you have a specific type of middle grade book list you would like to see recommendations for or a middle grade book you would like a review of, let me know! I will be sharing some of my library hauls on Instagram and seeing which books people want me to review first as well.
BOOKS MENTIONED:
P.S. Here's a recent thrift store book haul where I got lots of middle grade books, if there is one from the stack that you would like to see reviewed, let me know!