The 9 Best Rhyming Picture Books
I really appreciate picture books that rhyme if it is done well and it doesn't feel like the rhymes are forced. The words in the books on this list flow so beautiful it compliments the book.
These books I can read over and over and not get sick of them, which is a great thing because my kids love them just as much!
OTHER POSTS YOU MAY ENJOY:
THE 9 BEST
RHYMING BOOKS
As the sun sets behind the big construction site, all the hardworking trucks get ready to say goodnight. One by one, Crane Truck, Cement Mixer, Dump Truck, Bulldozer, and Excavator finish their work and lie down to rest-so they'll be ready for another day of rough and tough construction play!
My childhood favorite. 🙂
One of my most cherished books from childhood! I can still quote it all. It's a rainy day, boring as can be, until Victor and Joey decide to make their own fun. Soon chairs turn into castles, bumblebees turn into tigers, and whales and starfish frolic in a watery kingdom.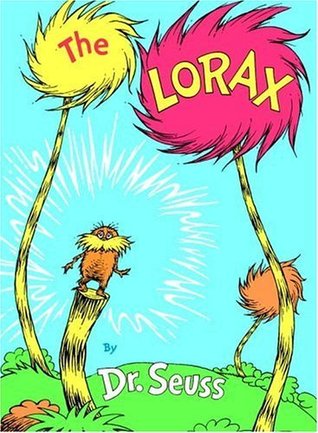 "Unless someone like you…cares a whole awful lot…nothing is going to get better…It's not." Long before saving the earth became a global concern, Dr. Seuss, speaking through his character the Lorax, warned against mindless progress and the danger it posed to the earth's natural beauty.
Iggy has one passion: building. His parents are proud of his fabulous creations, though they're sometimes surprised by his materials—who could forget the tower he built of dirty diapers? When his second-grade teacher declares her dislike of architecture, Iggy faces a challenge. He loves building too much to give it up! With Andrea Beaty's irresistible rhyming text and David Roberts's puckish illustrations, this book will charm creative kids everywhere, and amuse their sometimes bewildered parents.
Rosie may seem quiet during the day, but at night she's a brilliant inventor of gizmos and gadgets who dreams of becoming a great engineer. When her great-great-aunt Rose (Rosie the Riveter) comes for a visit and mentions her one unfinished goal—to fly—Rosie sets to work building a contraption to make her aunt's dream come true. But when her contraption doesn't fly but rather hovers for a moment and then crashes, Rosie deems the invention a failure. On the contrary, Aunt Rose insists that Rosie's contraption was a raging success: you can only truly fail, she explains, if you quit.
I love this book, it's so fun to read aloud!
A mouse is taking a stroll through the deep, dark wood when along comes a hungry fox, then an owl, and then a snake. The mouse is good enough to eat but smart enough to know this, so he invents . . . the gruffalo! As Mouse explains, the gruffalo is a creature with terrible claws, and terrible tusks in its terrible jaws, and knobbly knees and turned-out toes, and a poisonous wart at the end of its nose. But Mouse has no worry to show. After all, there's no such thing as a gruffalo. . . .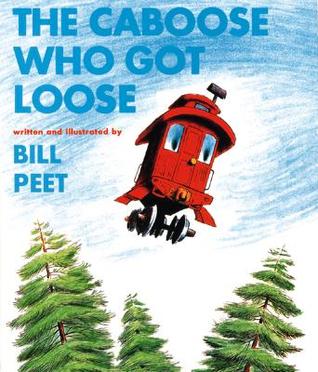 Katy caboose doesn't like her life at the back of the train. Stuck with clouds of billowing smoke from the engine and a bumpy, jolting ride, she longs for some peace and quiet. When her rusty bolts bust loose, Katy finally gets the life she wants in a way she never expected!
"Every Who down in Who-ville liked Christmas a lot . . . but the Grinch, who lived just north of Who-ville, did NOT!" Not since "'Twas the night before Christmas" has the beginning of a Christmas tale been so instantly recognizable. No holiday season is complete without the Grinch, Max, Cindy-Lou, and all the residents of Who-ville, in this heartwarming story about the effects of the Christmas spirit on even the smallest and coldest of hearts. Like mistletoe, candy canes, and caroling, the Grinch is a mainstay of the holidays, and his story is the perfect gift for young and old.
Moose, Lion, Zebra, and Sheep take shelter in a cave on a cold and rainy day, only to realize that a bear is there. The bear roars loudly and says that he is trying to sleep. Not understanding why the bear is so cranky, the other animals come up with ways to cheer up the bear. Moose finds antlers for him, Lion gives him a mane, and Zebra paints on stripes. Is there anything the four well-meaning friends can do to help the bear sleep?