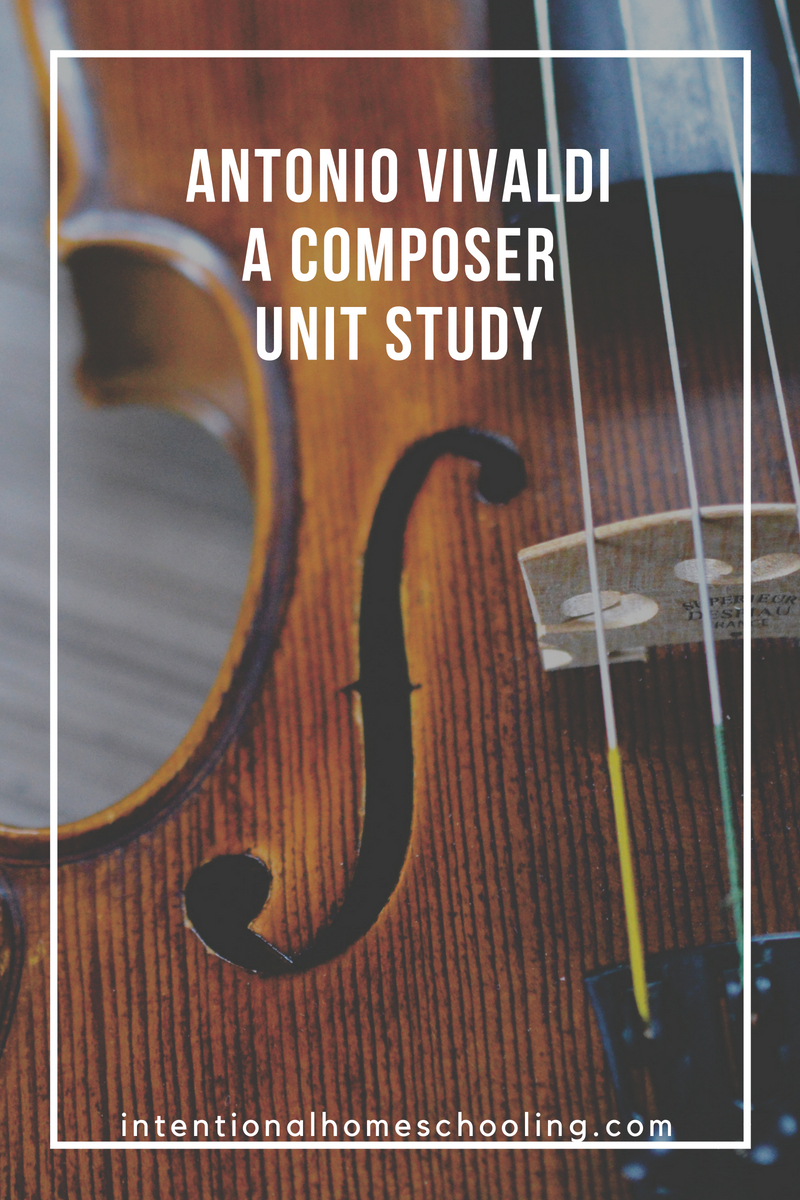 Introduce your children to Antonio Vivaldi with this composer unit study!
This study is filled with resources for learning all about Vivaldi and his music.
The contents of this unit study include:
* an unit study sample schedule
* who is Antonio Vivaldi?
* book list
* playlists
* how to document your learning
* extended learning opportunities
* and more!