INTRODUCTION
I don't know a child around who doesn't love the Magic Tree House books and has learned so much from just reading them. This extension activity guide is a way to go a little deeper with books 1-10.
This resource guide contains extra books and a variety of activities you can do with your children after reading one of the first ten Magic Tree House books. My daughter reads them on her own and then we dive into some deeper activities but you can go ahead and read them together and then pick your favorite activities to do together.
One great resource is the Magic Tree House website, they have a variety of activities based on the books there.
Now, go ahead and pick a book to start!
---
#1 Dinosaurs Before Dark
Book one in the series is Dinosaurs Before Dark this book has a companion fact tracker book which is a great addition.
BOOK LIST
Created in conjunction with the Smithsonian Institution and packed with fun facts on fossils, amphibians, sea creatures, woolly mammoths, Neanderthals, insects and more, Dinosaur! will intrigue readers and provide an experience that will redefine natural history for kids.
The lost world of velociraptor, stegosaurus, allosaurus, and other prehistoric monsters come to life as never seen before in Dinosaur!
Packed with photorealistic computer generated images, detailed cross-sections and cutaways revealing the inner workings of dinosaurs, simple annotations, and clear concise definitions explaining each dinosaur and prehistoric beast at a glance — Dinosaur! revives the Triassic, Jurassic, and Cretaceous Eras and brings young readers into the action.
There's nothing more fascinating than dinosaurs. In this Level 1 reader, youngsters learn all about the terrifying giants that once roamed the Earth—maybe even as close as their own backyard! They'll be wowed by new information and eye-popping illustrations from National Geographic, a trusted source of children's nonfiction content.
The next edition in the Everything You Need to Know About series takes readers to the prehistoric era when creatures like Smilodons, Pterodactyls and the Megatooth Shark ruled the land, air, and sea. Everything You Need to Know about Dinosaurs is packed with images, games, size comparisons, timelines, a glossary, an index, and more that will satisfy the curious minds of dinosaur-crazed kids, and be a trusted source for parents wanting to introduce their young readers to the world of dinosaurs.
From the earliest fossils to the death of the dinosaurs and everything in between (early man! mammoths! dinosaur poo!) Everything You Need to Know about Dinosaurs will intrigue readers and provide an experience that will redefine natural history for kids.
What would it have been like to be a dinosaur baby long, long ago?
Every boy and girl dreams of seeing a dinosaur . . . but what about BEING one? Maybe a baby with Tyrannosaurus Rex as a mom? Or a gentler giant who preferred munching leaves? With lots of fascinating facts and striking illustrations that recreate a lost world, Isabella Brooklyn and Haude Levesque guide young readers into the prehistoric era to find out.
Because scientists never had the chance to study a live dinosaur in its natural environment, they can't know for sure what kind of parents dinosaurs were, or exactly how they raised their young. But by following the clues they dig up, and using the latest in medical technology, paleontologists can make educated guesses, and offer an exciting glimpse into what it might have been like to be a dinosaur child.
Kids will meet dinosaurs of every type, from theropods and sauropodomorphs with their grasping, asymmetrical fingers to "good mother" Maiasaurus and Psittacosaurus babies who had "nannies"–adults that raised all the children in the group.
Resembling a paleontologist's sketchbook filled with labeled watercolor drawings and descriptive notes, Dinosaur Bones is an accurate reference to 40 dinosaurs, marine reptiles, flying reptiles and prehistoric mammals.
Each dinosaur species is shown by its skeleton, revealing what it looked like inside and out. A full-color computer graphic illustration shows each animal in its habitat. For the dinosaur groups, like the flying reptiles, individual species are shown in large full-color illustrations instead of just skeletons.
Succinct introductory paragraphs describe when and where each dinosaur lived and other interesting facts. The annotated illustrations highlight physical features and their purpose. A human-to-dinosaur shadow comparison reveals the size and shape. The Anhanguera, for example, had a wingspan of almost 15 feet but a body length of barely 8 inches.
Dinosaurs and prehistoric life are popular topics critical to understanding science and natural history. For all readers as well as supplemental to school curricula Dinosaur Bones is an essential comprehensive guide to these peculiar animals.
Resources & Activities
There are tons of great dinosaur resources and activities, I've gathered some of the most interesting and educational ones here.
Dig for dinosaur fossils with this kit from National Geographic.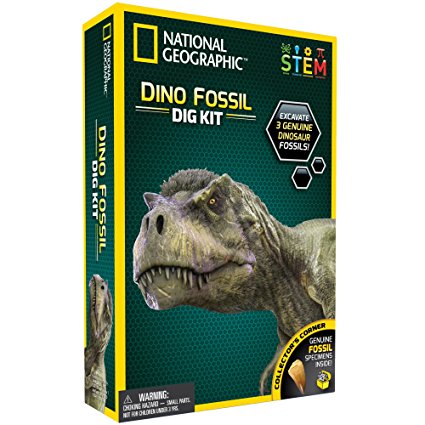 Simply grab one of your dinosaur fact books, the tape measure and some chalk and measure out some dinosaurs!
These mini fossils are cute and fun to make!
Tangrams are great for building mathematical and logical thinking problems, why not turn them into fun dinosaurs?!
A fun science experiment to go with your dinosaur learning!
My kids love building everything out of Lego, here you can have instructions for 5 Lego dinosaurs.
This is such a fun idea, use one of your dinosaur books to look at some different dinosaur bones and make your own!
Working on a particular skill? Here are some dinosaur themed pages:
PRESCHOOL
ELEMENTARY
---
#2 The Knight at Dawn
Book two is The Knight at Dawn with it's companion fact tracker, Knights and Castles.
Book List
There are so many great books when it comes to learning about knights! Here are some of our favorites.
Seven-year-old James wants to be a brave and noble knight like his father. He dreams of the day that he too will wear the golden spurs that symbolize knighthood. But before his dreams are realized, James must work for seven years as a page and for seven more as a squire, learning to ride, hunt, and fight.
Lower the drawbridge! Would you like to know what life was like in a castle long ago? Then come spend the next twelve months in this castle. Check out eight action-packed scenes for a bird's-eye view of the life and work of lords, ladies, knights, maids, and more. See the castle on market day and during an attack by an enemy lord. Watch knights compete in a tournament. Keep your eye on the calendar too. By spending a whole year in a castle, you can watch events unfold as the seasons change.
With intricately detailed cross-sections, each layer of a castle is presented, so readers can explore layer upon layer of castle life including the people, their possessions, and how they lived, as well as how they defended themselves from enemy attacks and settled down for an evening of entertainment. Each time readers turn the page, they'll discover new details, making this the ultimate "insider's guide" to the structure of a castle and the lives of its inhabitants.
Resources & Activities
THE HISTORY OF THE KNIGHT
Check out this video for the history of knights in under 5 minutes.
CASTLE
Build this fun castle from cardboard!
OUTFIT
Check out the instructions to make this amazing cardboard knight armor!
Or, how about a no-sew felt costume?
SHIELD
Every knight needs a good shield!
SWORDS
Create a paint stick sword!
Or how about a PVC pipe sword?
Want to go to the next level and make your own swords out of Styrofoam? This video shows you how!
If woodworking is more you thing you may enjoy this video instead:
JOUSTING
Create your own jousting lance from a pool noodle, grab a stick horse (buy one or make your own) and have a jousting match!
---
#3 Mummies in the Morning
Book three is Mummies in the Morning and it's companion fact tracker is Mummies and Pyramids.
Book List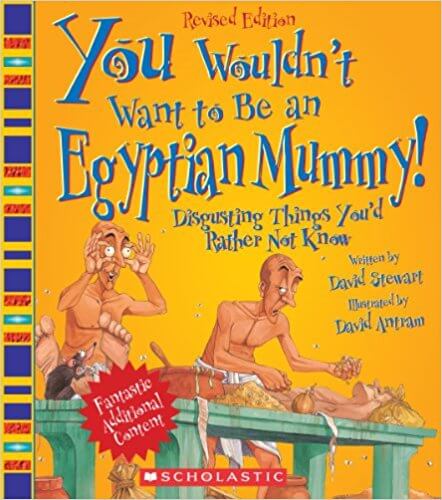 This lively, interactive series will enthrall young and reluctant readers by making them part of the story, inviting them to become the main character and revel in the gory, dark, horrific side of life throughout important eras in history.
The ancient Egyptians thought big and built bigger, leaving behind monuments and messages that have endured for five millennia despite tomb robbers and the ravages of time. Pyramids and mummies tell us about their deaths, but new technologies are peeling the wraps off their mysterious lives. In Everything Ancient Egypt kids will discover all they want to know about the mysteries of ancient Egypt and learn new weird, wacky, and fascinating facts as well. Sections in the book include Rise of the Pharaohs, Death and the Afterlife, Life in Ancient Egypt, and Fun With Ancient Egypt (a section that provides readers with exciting hands-on learning!). Stunning photos and an interactive glossary round out this exciting and engaging new series addition.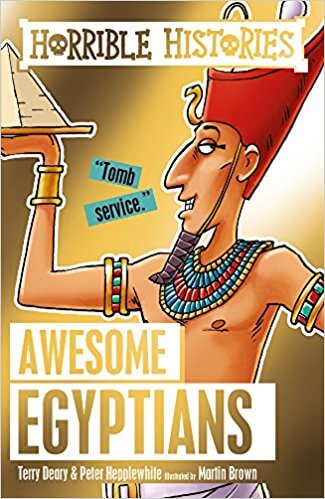 Step back to an awesomely ancient time with the Awesome Egyptians. Discover which king had the worst blackheads, why some kings had to wear false beards and why the peasants were revolting. History with the nasty bits left in!
A lift-the-flap information book for young readers which explores life in ancient Egypt, in particular the rituals that the Egyptian pyramids undertook in preparation for the afterlife.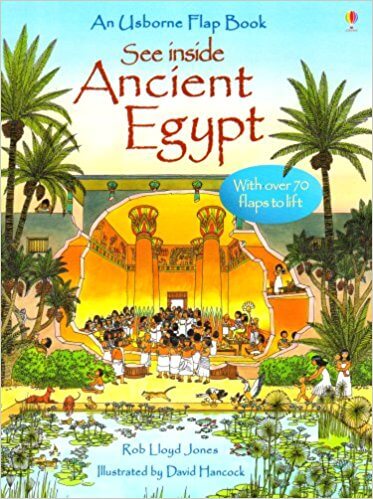 Introduces daily life in ancient Egypt, inviting readers to lift the flaps and view the scenes and activities at a market, temple, pyramid construction site, and royal burial.
This title provides things to make that include a pharaoh's headdress, an Egyptian god puppet with moveable arms and a mummy in a sarcophagus. Every activity is clearly and vividly illustrated in an appealing and colorful style, with easy-to-follow step-by-step instructions. It contains information boxes on each page with interesting facts about the Egyptians.
Resources & Activities
Interested in learning how an Egyptian was mummified? Here some information on the process:
Go on a tour with Travel Kids and see some ancient Egyptian mummies:
My kids love Playmobil and this Egyptian Pyramid looks like a fun way to reenact history.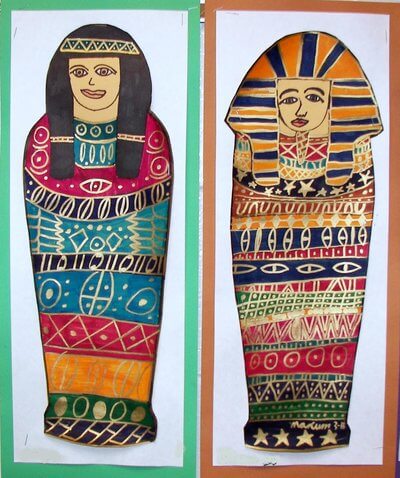 Other fun activities:
---
#4 Pirates Past Noon
Book four in the series is Pirates Past Noon and the companion fact tracker is Pirates.
Book List
We have this book and the kids can often be found pouring over it.
Step lively, pirate foes and fanciers! Mysterious booty found inside a long-lost sea chest, hidden for hundreds of years off the coast of Newfoundland, has just been uncovered for your enjoyment. Within these covers is the fascinating eighteenth-century journal of Captain William Lubber, an earnest soul who sailed the seas in search of the vicious female pirate Arabella Drummond. Prepare for a mesmerizing tale of the golden age of piracy — from storm-tossed sailing ships to tantalizing treasure islands, from pirates' flags and fashions to their wily weapons and wicked ways. An extraordinary find for pirateologists, here is a true and complete companion for the dedicated pirate hunter.
PIRATEOLOGY's special treasures include:
– a stunning cover bearing a working compass and glittering gems
– treasure map with a missing piece — for the canny reader to find
– multiple flaps, maps, charts, and booklets harboring codes and clues
– intricate drawings of ships' interiors
– a packet of gold dust
– a pocket sundial
– a cache of pirate letters, pieces of eight — and a jewel as a final reward
We also have this book, it's hilarious and adorable!
Ahoy there! Will this sweet little pirate find his place aboard The Rusty Squid or will he be forced to walk the plank?
When Small Saul joins the crew of The Rusty Squid, it doesn't take long for the other pirates to notice something is very different about this tiny fellow. He was born to sing sea shanties, bake pineapple upside down cakes and redecorate, not to hold a sword and plunder. Being rough and tough just isn't in his nature.
Small Saul learned at Pirate College that pirates only care about three things: their ship, being tough and lots and lots of treasure. Can Small Saul show these ruffians that despite his gentle spirit, he's worth his weight in gold? With treasure chests of laughs, Small Saul's high-seas adventure is a light-hearted celebration of individuality, perseverance and being true to one's self.
Swashbuckling Sid and One-eyed Eddie are off on an exciting adventure in Pirate Land. Join in the fun on the pirate ship, discover lots of hidden treasure and celebrate at the Buccaneer Banquet. With over 1000 pirate things to spot, from bags of treasure to cannonballs and wanted posters to parrots, you will love to explore in Pirate Land!
Pirates have green teeth—when they have any teeth at all. I know about pirates, because one day, when I was at the beach building a sand castle and minding my own business, a pirate ship sailed into view.
So proclaims Jeremy Jacob, a boy who joins Captain Braid Beard and his crew in this witty look at the finer points of pirate life by the Caldecott Honor–winning illustrator David Shannon and the storyteller Melinda Long. Jeremy learns how to say "scurvy dog," sing sea chanteys, and throw food . . . but he also learns that there are no books or good night kisses on board: "Pirates don't tuck." A swashbuckling adventure with fantastically silly, richly textured illustrations that suit the story to a T.
Pirates will often carry their knives in their mouths, although the practice is frowned upon by the American Dental Association. A collection of made-up facts, educated guesses, and silly pictures about pirates.
Take a close-up look at the colorful–and cruel–robbers of the sea. Learn who devised the terrifying Jolly Roger, how a surprisingly disciplined life was maintained aboard pirate ships, and what cunning ruses pirates used to lure merchants to their doom.
Resources & Activities
Curious about what the life of a pirate was like? Watch this:
Figure out your pirate name:
Create a treasure hunt!
How about pirate ships in a bottle?
What's a pirate without a hook?
Create cute little pirate wooden spoon figures:
Create paper bag pirates:
Check out these cute pirate addition sheets:
---
#5 Night of the Ninjas
Book five is Night of the Ninjas and the companion tracker is Ninjas and Samurai.
Book List
Michio is apprenticed to Sensei Masa, a master swordsmith. Together they forge a magnificent samurai sword that all are eager to own. But Sensei knows this isn't a sword for just anyone. Who will be worthy of owning this perfect sword? Rich, symbolic art captures the Tokugawa period in ancient Japan. Includes an author's note about the history of Japanese samurai swords and a glossary of Japanese terms.
A ninja must be strong, courageous, and silent! He creeps through the house on a secret mission. There may be obstacles! But have no fear―a true ninja can overcome all challenges.

Wolf just can't catch a break! Ever since the three little pigs started teaching everyone Ninja skills, huffing and puffing just hasn't been enough to scare up a good meal.
His craving for meat sends Wolf to classes at the dojo, and soon he's ready to try out his new moves. A little girl and her tiny granny should be easy targets—right?
Not if Little Red has anything to say about it! Kiya!
Can you handle a horse? Are you skillful with a bow? Are you brave in the face of danger? Will you wear this smelly, lice-infested armor with dignity? Have you truly earned the respect and honor shown to the samurai? Are you of honorable lineage? Will you show absolute loyalty to your lord? Do you understand that dishonor will bring death—by that same sword that you must sleep beside every night of your life? Are you ready to rise in rank?
Examines the skills needed to become a samurai warrior in 17th-century Japan, including courage, obedience, strength, dedication and fighting skills, as well as the dangers involved in holding such a prestigious position.
This lively, interactive series will enthrall young and reluctant readers by making them part of the story, inviting them to become the main character and revel in the gory, dark, horrific side of life during important eras in history.
Resources & Activities
Watch these 8 ninja facts:
The history of the samurai:
Build Lego ninjas and a cool dragon!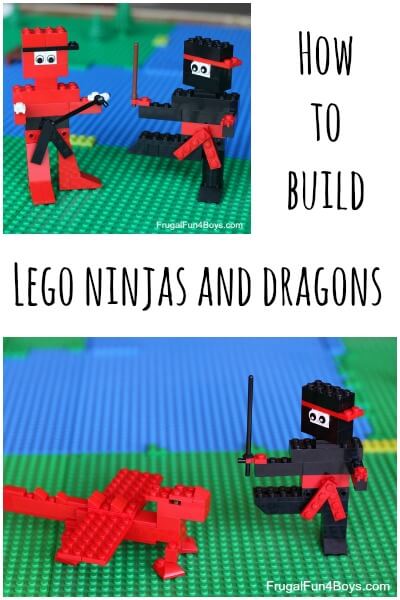 Create a ninja mask out of a dark shirt:
Make a no-sew ninja outfit:
You'll need some nunchucks to go with your outfit:
Make some cute toilet paper roll ninjas:
Create a paper bag ninja!
---
#6 Afternoon on the Amazon
Book six is Afternoon on the Amazon and the companion tracker is Rainforests.
Book List
Chart an unforgettable journey in your trusty canoe down the Amazon river with this beautifully illustrated 16-panel concertina pull-out wall frieze. Learn just how unique and important this fascinating place is as you wind past colourful communities, busy jungle cities, and incredible rainforest creatures and wacky wildlife, from high up in the Andes of Peru, to the bustling city of Belem in Brazil. Then turn the frieze over to discover loads of fascinating facts about each point of interest encountered along the journey, from pink river dolphins to a disappearing tribal village.
A walk through the Costa Rican cloud forest provides a wonderfully lush setting for Jan Brett's beloved animal illustrations. When Carlos drops his umbrella to climb a tree for a better view of the animals, they all cram into the banana-leaf umbrella as it floats by–from the little tree frog to the baby tapir to the big jaguar and more. It gets so crowded in the umbrella that there isn't even enough room for a little hummingbird! So over the umbrella tumbles, everyone falls out, and poor Carlos comes back wondering why he didn't see any animals all day.
Imaginations will soar from the forest floor, up through the canopy and back down again, following the circle of life in this clever adaptation of the song The Green Grass Grew All Around. The jungle comes alive as children learn about a wide variety of the animals (jaguars, emerald tree boas, leafcutter ants, sloths, poison dart frogs, toucans, and bats) and plants (kapok trees, liana vines, and bromeliads) living in the lush Amazon rainforest. Search each page to find rainforest bugs and butterflies hiding in the illustrations.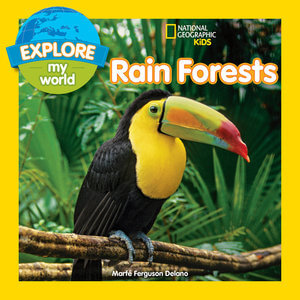 Drip, drop. Rain falls softly on the forest canopy. You peer into the mist. What wild creatures emerge? In this charming picture book, curious kids will learn all about the majesty of the rain forest, from jungle predators to colorful treetop birds to plants that thrive in this lush landscape.
Resources & Activities
Listen as a scientist in the Amazon rainforest shares about some of the animals they've met:
Listen to and sing along with Walking in the Jungle (just be warned, it does get stuck in your head):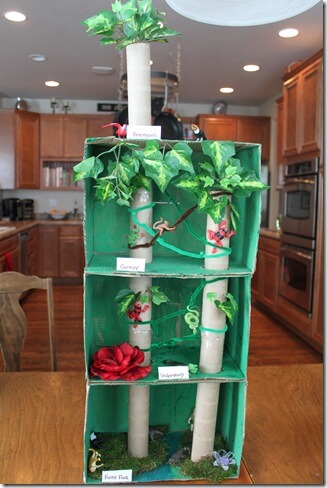 Learn to draw a parrot:
Learn about sloths and watch the cutest baby sloth ever:
Now you'll want to draw a photo of a sloth 🙂
---
#7 Sunset of the Sabertooth
Book seven in the series is Sunset of the Sabertooth and the companion fact tracker is Sabertooths and the Ice Age.
Book List
Written by one of the world's foremost paleontologists, Prehistoric Mammals gives children a rare glimpse at a world gone by in a stunningly illustrated, incredibly comprehensive reference book.
From woolly mammoths to saber-toothed cats, prehistoric mammals once roamed Earth. With beautiful and engaging illustrations, authentic photos, and accessible text, kids will learn all about these mighty mammals in this level 2 reader.
Seven-inch fangs made sabertooth cats a formidable ice-age animal. Awesome illustrations accompany carefully-leveled text about food, habitat, life cycle, and extinction, bringing sabertooth cats to life like never before.
Things can get a bit messy when you try to wash a woolly mammoth. Follow this step-by-step guide to successfully clean up your hairy friend. Be forewarned! A mammoth's tummy is terribly tickly.
Young readers and parents alike will appreciate this hilarious bath time adventure.
Resources & Activities
Watch the Ice Age movies!
Create a sabertooth tiger craft:
And a woolly mammoth:
---
#8 Midnight on the Moon
Book 8 in the series is Midnight on the Moon with the companion fact tracker Space.
Book List
Blast off into space with this fascinating flip book. Find out how the moon was made, why stars shine and how we know so much about planets that are far, far away.
These colorful pages will introduce young children to the wonders of space, with colorful illustrations by David Aguilar and simple text that is perfect for beginning readers or for reading aloud. The book will explain basic concepts of space, beginning with what is most familiar to kids and expanding out into the universe.
The fieldtrip to the planetarium is foiled when the museum turns out to be closed, but Ms. Frizzle saves the day. The Magic School Bus turns into a spaceship and takes the class on a trip zooming through the atmosphere, to the Moon, and beyond! With up-to-date facts about the solar system, revised for this edition.
From the publishers of the award-winning Knowledge Encyclopedia comes Space!Truly encyclopedic in scope and fully up-to-date covering the stars and planets, space exploration, and the night sky, Space! is packed with amazing facts and NASA images revealing the wonders of the cosmos – from black holes to the big bang to the planets. Using computer-generated 3D models to explore and open up the most amazing objects in the universe, showing each object in incredible detail, Space! is bursting with facts, infographics, and data boxes. Every topic is covered in depth and detail while remaining easy to understand at a glance.With fresh content, up-to-date images, and crystal-clear, hi-tech design, Space! is a bold new approach to family reference.
This fun, photo-filled, fact-packed night sky guide will encourage kids to stop and look up to spot stars and planets right from their own backyards. From Mars to meteor showers, Scorpius to satellites, kids will learn how, where, and when to spot these space-dwelling phenomena in the night sky at any time of year. With tons of info and interactivity prompts, it's the perfect companion for backyard or field trips, camping or vacation. Durable and portable, it's just right for your pocket or backpack!
When Little Mae was a child, she dreamed of dancing in space. She imagined herself surrounded by billions of stars, floating, gliding, and discovering.
She wanted to be an astronaut.
Her mom told her, "If you believe it, and work hard for it, anything is possible."
Little Mae's curiosity, intelligence, and determination, matched with her parents' encouraging words, paved the way for her incredible success at NASA as the first African American woman to travel in space.
This book will inspire other young girls to reach for the stars, to aspire for the impossible, and to persist with childlike imagination.
Chris loves rockets and planets and pretending he's a brave astronaut, exploring the universe. Only one problem–at night, Chris doesn't feel so brave. He's afraid of the dark.
But when he watches the groundbreaking moon landing on TV, he realizes that space is the darkest dark there is–and the dark is beautiful and exciting, especially when you have big dreams to keep you company.
Resources & Activities
Learn the order of the planets and a little about each of them:
More about the moon:
Explore our solar system:
Curious on how to brush your teeth in space? Here's the answer:
Take a tour of the moon:
Make solar system trading cards:
Learn about the phases of the moon with Oreos!
Create constellation sewing cards:
---
#9 Dolphins at Daybreak
Book 9 in the series is Dolphins at Daybreak with the companion fact tracker, Dolphins and Sharks.
Book List
Bestselling children's author Kay de Silva presents "Dolphins". The book uses captivating illustrations, and carefully chosen words to teach children about 'the acrobat of the sea'.
This series is known for its beautiful full-color images. The description in large text is simple enough for early readers or for a parent to guide a child through.
Dolphins are fascinating creatures of the sea! They're designed to be intelligent, inquisitive, and compassionate. Their slender bodies and pointed noses combined with the ability to swim gracefully and communicate effectively make these mammals one of the most loved animals in the natural world.
Everything Dolphins explores the world of these extraordinary creatures to help kids learn all about the characteristics that define dolphins, their daily lives, different species, conservation efforts, and much more. This book is also PACKED with fun facts and amazing photographs, features Expert's Corners that provide exciting, real-life experiences with dolphins from National Geographic explorers Flip and Linda Nicklin, and cool and interactive activities that add to the excitement and enchantment of these amazing animals. Page-by-page kids will get an in-depth look at these curious and captivating creatures.
Celebrate Discovery Shark Week all year long with Discovery Sharkopedia, the definitive visual guide to everything there is to know about sharks! With more than 400 incredible color photos of the world's most infamous sharks, including great white, bull, and tiger sharks, Sharkopedia explores the evolution of sharks-did you know sharks have been swimming in the world's oceans since before dinosaurs roamed the earth?-and introduces kids to almost 500 known shark species with close-up portraits of each and fun "fin facts" throughout.
Discover what makes sharks expert hunters with detailed sections about shark anatomy, habitats, life cycles, surprising behaviors, and more. Sharkopedia also provides shark conservation resources and offers suggestions for ways to help these amazing, often misunderstood, creatures continue to survive.
Fierce sharks, friendly dolphins, and enormous sting rays are just some of the 80 drawing projects ocean lovers and budding artists will find here. This small but informative drawing book will help young artists discover and expand on their creative drawing talent. Inside, they'll find easy, step-by-step instructions for drawing a variety of animals and objects.
Eugenie Clark fell in love with sharks from the first moment she saw them at the aquarium. She couldn't imagine anything more exciting than studying these graceful creatures. But Eugenie quickly discovered that many people believed sharks to be ugly and scary―and they didn't think women should be scientists.
Determined to prove them wrong, Eugenie devoted her life to learning about sharks. After earning several college degrees and making countless discoveries, Eugenie wrote herself into the history of science, earning the nickname "Shark Lady." Through her accomplishments, she taught the world that sharks were to be admired rather than feared and that women can do anything they set their minds to.
Resources & Activities
Learn all about dolphins:
More dolphin facts:
All about sharks:
Learn how plastic can be dangerous for the creatures that live in the ocean:
Draw a shark:
Draw a dolphin:
Learn about the layers of the ocean and create a paint sample example:
Create dolphin and shark coffee filter suncatcher:
---
#10 Ghost Town at Sundown
The tenth book in the series is Ghost Town at Sundown with Wild West as the companion fact tracker.
Book List

The Civil War is over, and settlers are moving west across the Great Plains to farm and hunt. Towns begin to spring up, but they are dangerous places to live: the settlers are violent, and the Plains Indians are angry that their lands have been invaded. As a U.S. marshal, your job is to keep the law. How will you manage? This new extended edition includes a map, a timeline, and a selection of exciting facts about frontier life.
In 1848, gold was discovered in California, attracting over 300,000 people from all over the world, some who struck it rich and many more who didn't. Hear the stories about the gold-seeking "forty-niners!" With black-and white illustrations and sixteen pages of photos, a nugget from history is brought to life!
With a storyteller's voice and attention to the details that make history real and interesting, Steve Sheinkin's Which Way to the Wild West? delivers America's greatest adventure. From the Louisiana Purchase (remember: if you're negotiating a treaty for your country, play it cool.) to the gold rush (there were only three ways to get to California–all of them bad) to the life of the cowboy, the Indian wars, and the everyday happenings that defined living on the frontier.
Discover the saga of the American West — from the adventures of Lewis and Clark to the massacre at Wounded Knee. Here is an original and exciting new guide to the fascinating story of the American West. Superb color illustrations offer a unique and revealing "eyewitness" view of this rich history. See Jim Bowie's famous knife, a Pony Express rider's saddle bag, a Pawnee warrior's shield, a goldminer's scale, and a Wells, Fargo stagecoach. Learn how sod houses were built, who was called "Little Sure Shot", how Geronimo was finally captured, who the Buffalo soldiers were, what was the "Golden Spike", and what "Seeing the elephant" means. Discover the dangers of a trail drive, how Buffalo Bill got his name, how Custer was defeated, how to pan for gold, who the mountain men were, and much, much more.
You want girl power? Meet Annie Oakley! Born in 1860, she became one of the best-loved and most famous women of her generation. She amazed audiences all over the world with her sharpshooting, horse-riding, action-packed performances. In an age when most women stayed home, she traveled the world and forged a new image for American women.
Resources & Activities
Learn more about the Wild West:
Learn about the California Gold Rush:
Gunslingers of the Wild West (just a heads up, this one has a lot of shooting):
The history of cowboys:
Make some gunslinger and outlaw self portraits: