About Us
Hello! We are the Klassens!
I'm Chantel, mother, writer of this guide and Director of Adventures for our household. We are a family of mostly introverts and I like to push us all a little out of our comfort zones.
The rest of the family includes:
Jared – father, computer geek, musician and Director of Finances
Raeca – bookworm, lives life as though it's a musical and our resident memory keeper – she doesn't forget anything.
Ephraim – lover of cereal, asker of lots of questions and our go to person when we need a laugh.
We love to travel as a family, both near and far, but know that for some seasons travel is just not as possible as it is in others. It was in a season of staying that this resource guide was born, because while we couldn't go out and do much in the world we could still learn about it from home. I'm excited to be able to share some of our favorite resources with you!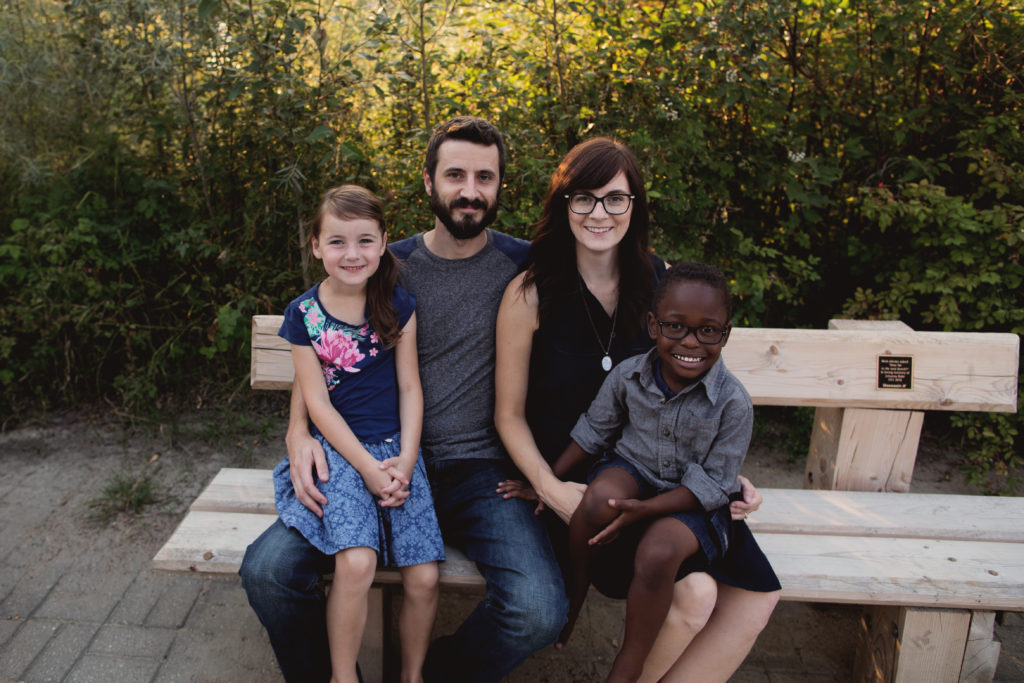 ---
About This Resource Guide
It is my hopes that this resource guide will help you to be able to explore the world as a family without having to leave your home!
The purpose of this guide is not to be an extensive list of resources for every country, but rather a curated list of the best resources that we like to use in our home.
Navigation
Here are links to the major sections of the resource guide:
---
Books
The books listed on this page are great for a geography overview: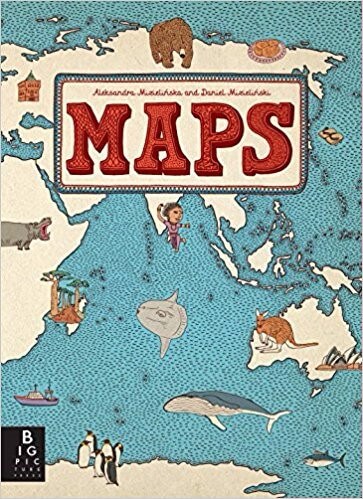 This book of maps is a visual feast for readers of all ages, with lavishly drawn illustrations from the incomparable Mizielinskis. It features not only borders, cities, rivers, and peaks, but also places of historical and cultural interest, eminent personalities, iconic animals and plants, cultural events, and many more fascinating facts associated with every region of our planet.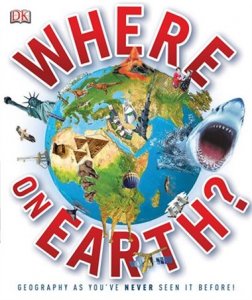 Where are the world's tallest buildings? Where are earthquakes most likely to occur? Where can you find animals that glow? Showcasing the most fascinating places on the planet, Where on Earth? is a collection of more than 75 3-D maps that show not only where everything is, but also why it's there.Divided into six chapters: Geography, Nature, People, History, Arts & Entertainment, and Science & Technology, Where on Earth? brings an instant understanding to a wealth of subjects, stimulating interest in the world around us and drawing young readers into the topic. From physical geography, habitats of big cats, the Seven Wonders of the World, Olympic cities, shipwreck sites, and more, every map contains fact panels that provide additional information and useful statistics, while focus features pull out and explain the most interesting facets for an even richer experience.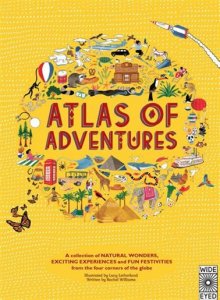 Set your spirit of adventure free with this lavishly illustrated trip around the world. Whether you're visiting the penguins of Antarctica, joining the Carnival in Brazil, or a canoe safari down the Zambezi River, this book brings together more than 100 activities and challenges to inspire armchair adventurers of any age.
Find hundreds of things to spot and learn new facts about every destination. With epic adventures from the four corners of the globe and discoveries to be made on your own doorstep, this book will inspire you to set off on your own journey of discovery.
Take a tour of Toronto, look around Lisbon or hot-foot it to Helsinki with this global adventure in a book! 30 best-loved cities from around the world are brought to life with illustrations by Martin Haake, which show in fabulous detail key landmarks, famous people, iconic buildings and cultural icons for all the family to enjoy. A search-and-find game on every page helps young readers to explore every city and spot the hundreds of details that makes each place unique.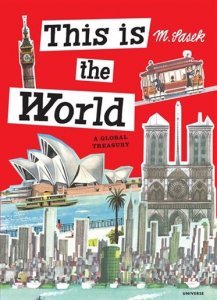 A compilation of abridged versions of M. Sasek's most popular children's travel books. From London to Hong Kong, Sydney to San Francisco, readers will delight in this charming journey through the world's great cities. With deft strokes of his paintbrush and a witty voice to match, master illustrator and storyteller M. Sasek captured the essence of the world's major capitals and brought them to life for an entire generation of young readers. Now, more than fifty years later, those same readers are passing these stories down to their children and their children's children, and Sasek's This is series has officially reached iconic status.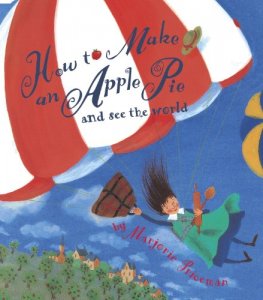 An apple pie is easy to make…if the market is open. But if the market is closed, the world becomes your grocery store. This deliciously silly recipe for apple pie takes readers around the globe to gather ingredients. First hop a steamboat to Italy for the finest semolina wheat. Then hitch a ride to England and hijack a cow for the freshest possible milk. And, oh yes! Don't forget to go apple picking in Vermont! A simple recipe for apple pie is included.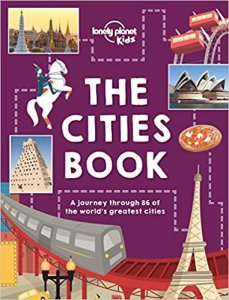 Do you know where in the world you can buy drinkable gold; why an 'elephant's foot' is one of the most dangerous objects in the world; or where you might have to swim to school? Discover the answers to these questions and loads more mindblowing facts in The Cities Book, where readers are taken on an incredible world tour through 86 of the world's greatest cities.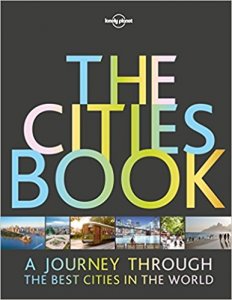 Lonely Planet's bestselling The Cities Book is back. Fully revised and updated, it's a celebration of 200 of the world's most exciting urban destinations, beautifully photographed and packed with trip advice and recommendations from our experts – making it the perfect companion for any traveller deciding where to visit next.
Highlights and itineraries help travelers plan their perfect trip
Urban tales reveal unexpected bites of history and local culture
Discover each city's strengths, best experiences and most famous exports
Includes the top ten cities for beaches, nightlife, food and more
Lonely Planet co-founder Tony Wheeler shares his all-time favorite cities
Fully revised and updated with the best cities to visit right now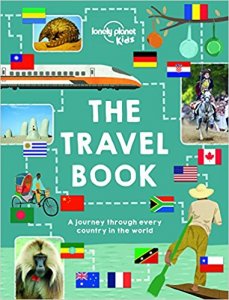 Take a world tour through 200 countries with this brand new edition of the bestselling kids' version of Lonely Planet's popular The Travel Book, loaded with thousands of amazing facts on wildlife, how people live, sports, hideous and mouthwatering food, festivals and a wide range of other quirky insights on every page. Every single country gets its own dedicated page, and a mix of photography and beautiful illustrations brings each land to life. Perfect for keeping explorers aged 8 years and up entertained on the road.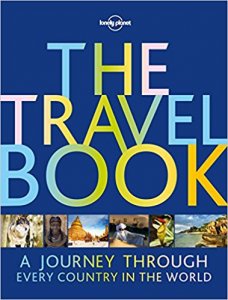 Take a journey through every country in the world. 850 images. 230 countries. One complete picture.
With details of every United Nations-approved country in the world, and a few more principalities and dependencies besides, Lonely Planet's Travel Book is the ultimate introduction to a world of travel and the essential travel reference book for every household!
Each country is profiled by Lonely Planet's expert authors and features details of when to visit, what to see and do, and how to learn more about the country's culture from its film, music, food and drink. Every entry has a map and statistics about the country.
---
Geography Board Games
We play a lot of board games in our house so I thought it would be fun to add a section on games that also teach geography.
If you have any other recommendations, leave a comment at the bottom of the page!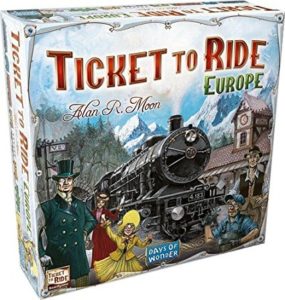 We own the original Ticket to Ride but I would really like to get the Europe version (because I'm dreaming of taking some extended time to travel Europe one day). There are a number of Ticket to Ride versions including Germany, India, United Kingdom, Africa and more!
Ticket to Ride: Europe takes you on a new train adventure across Europe. From Edinburgh to Constantinople and from Lisbon to Moscow, you'll visit great cities of turn-of-the-century Europe. Like the original Ticket to Ride, the game remains elegantly simple, can be learned in 5 minutes, and appeals to both families and experienced gamers.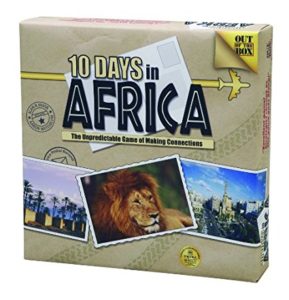 I have heard really good things about this game but it doesn't sound like there are many in print any more so they are hard to get a hold of. I'm hoping we can find one soon to try out.
Embark on a fun-filled journey through Africa in this fast-paced 10 Days in Africa game. You'll chart your course from start to finish using destination and transportation tiles and tour by plane, car and on foot. With careful planning and some luck you'll outsmart your fellow travelers, make your connections first and win the game.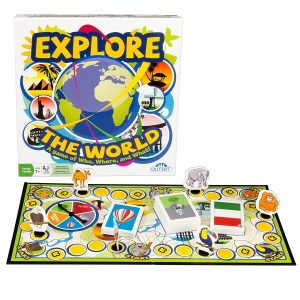 Explore the world is a fun and educational game for the whole family, learn facts about both the natural world and the man-made world.

For example a natural world question would be: What world record does the Mariana Trench hold? Answer: Deepest place on earth.

A man-made question would be: To what European city would you travel to visit the worlds largest castle? Answer: Prague.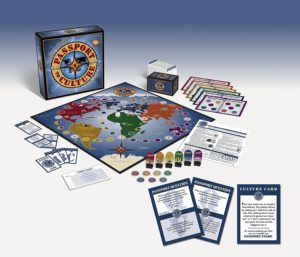 Unique travel game where players circle the globe while testing their knowledge of world cultures

Entertaining questions on people and places, food and drink, world treasures, greetings and gestures, or customs and traditions

Fun way to explore our world while challenging your CQ (Cultural Intelligence)
Clever new memory recall game challenges players to memorize as many details as they can in just 10 short seconds.-Turn the timer over, concentrate on the card and try to memorize as many details of the picture as you can.-Roll the die to determine which question will be asked and quiz each other on what they remember.-Four wonderful themes will keep young minds engaged in this fast-paced game of concentration and detail.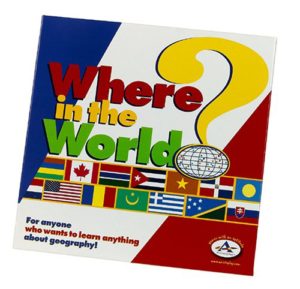 The game has been updated to include the latest facts about every country in the world including capitals, major imports and exports, languages and religions. With 6 games in one, it's possible for players of all abilities to play together providing challenge and a world of fun for everyone.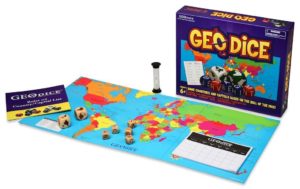 Calling all high rollers, for the best board game – the one that puts fun on the map! A perfect family game and educational game, GeoDice lets you learn the capitals and countries of the world with the roll of the dice. Name a capital that starts with a B and is in the continent of Africa. Go! With GeoDice, geography is social, speedy and downright enjoyable. The best board game has a double-sided board and is also a world map, for learning and reference, whether playing or not! GeoDice family game and educational game comes in a box with everything you need: game board, 2 continent dice, 5 letter dice, sand timer, score card, rules, and country/capital list. For ages 6 and up. Geotoys designs and creates puzzles of the cities and countries of the world, geography games, and other high-quality educational toys and gifts that find their ways into the hands of kids everywhere! Founded in 2005 by a traveling dad, Geotoys makes geography fun in hopes of developing the natural curiosity in all kids and creating global citizens.
---
Videos
There are some fantastic videos that feature different parts of the world, here are a few of our favorites:
---
General Links & Resources
Instead of listing every single link & resource on this page I've limited it to the very best!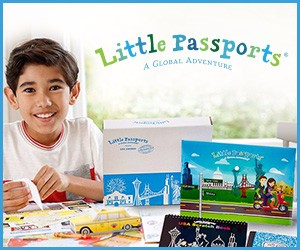 Little Passports
A child's ticket to an exciting global adventure and a life-long appreciation of history, geography, culture, and language. Inspire a love and understanding of the world as your favorite junior globetrotter learns about a new country each month. All through a cute monthly subscription box!
Around the World Stories
Educational and entertaining audio stories that draw young listeners into the fun adventures of children from other cultures and countries.
Capital Catch
Identify the capitals of 21 random countries, it is timed so if you just want your child to have fun or you have one who stresses easily I would suggest turning off the sound.
DIGITAL TOURS
The following links are to the homepages to some great sites that I will be referencing lots throughout the guide, where ever applicable I'll have direct links to countries and cities in the country sections.
360 Cities
Look at some famous cities in panoramic shots.
Google Treks
I will be linking to a lot of specific Google Treks in the different sections but you can also just head to their site and see all the ones available.
Explore Oceans
Dive into a number of different oceans!
GeoGuesser
GeoGuesser uses Google Street View to place you somewhere in the world and you have to use clues from exploring around to see where you've landed. Some things we look for:
the side of the street the cars are on
the types of vehicles driving
types of trees and foliage
language on signs
IT'S TIME TO START EXPLORING!
Check out the continent pages to go to the countries included: