The Best Winter Picture Books to Curl Up With This Winter
Is there any time better than winter to curl up in a cozy spot with a good book?
We have had an unusually snowy November and I'm pretty sure we've already had more snow so far than we did all of last winter.
While we do try to get out when the weather is warm enough we've also had some pretty chilly days. In my opinion, if it's colder than -20C (-4F) it's too cold to play outside, but that's because I have extremely poor circulation, I'm pretty wimpy when it comes to Saskatchewan winters.
Cue the books! 📚📚📚
Lots of reading, hot chocolate and cupcakes are in store for our winter!
I thought I would take some time and share some of the best winter picture books that can be read in the warmth of your home. 🙂
Have a book you would add? Let me know in the comments!
P.S. Last year I wrote two lists of Christmas books you might also be interested in: Ten Christmas Books That Keep Christ At The Center and Seven Christmas Books To Read With Your Family.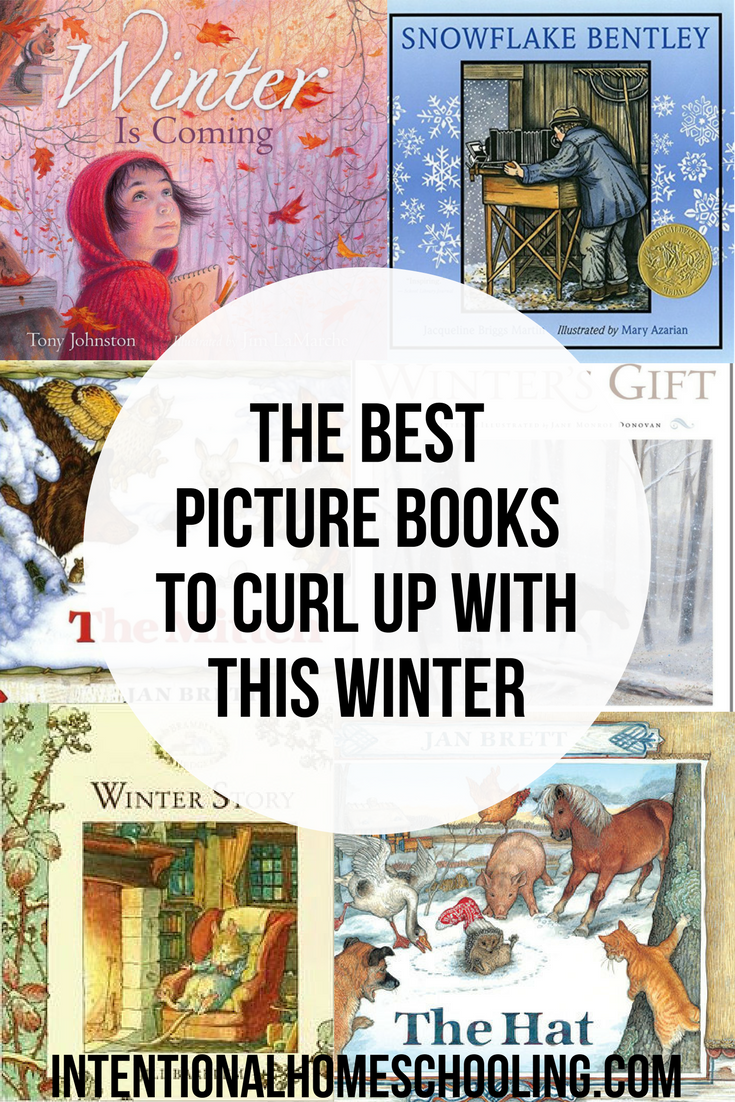 THE BEST WINTER PICTURE BOOKS

I couldn't decide if this was more of a fall book or a winter book . . . I'd consider it both!
Day after day, a girl goes to her favorite place in the woods and quietly watches from her tree house as the chipmunks, the doe, the rabbits prepare for the winter. As the temperature drops, sunset comes earlier and a new season begins. Silently she observes the world around her as it reveals its secrets. It takes time and patience to see the changes as, slowly but surely, winter comes.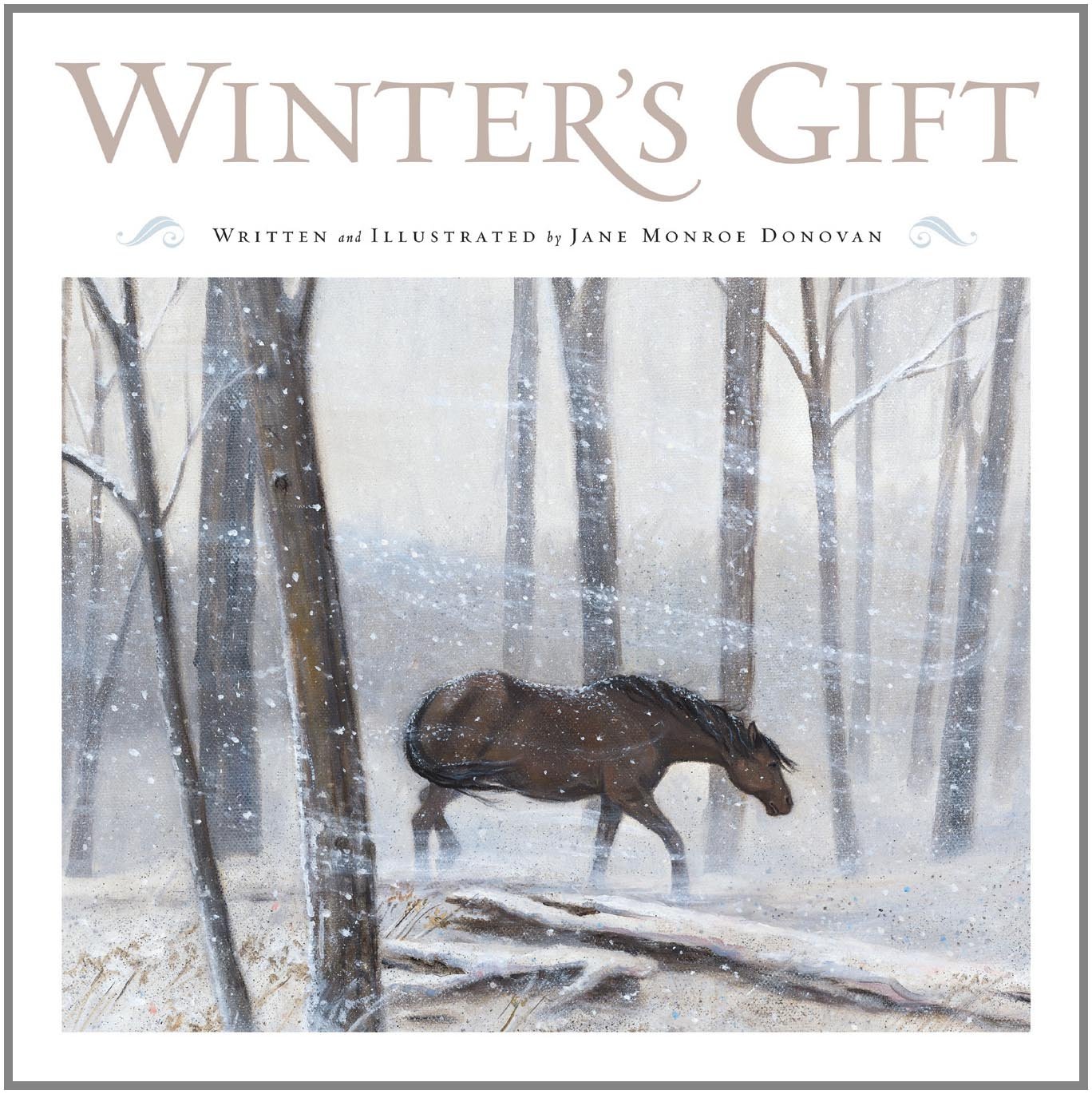 This is such a beautiful winter story!
It may be Christmastime but on a small, forlorn farm the holiday season is best forgotten, along with painful memories of loved ones lost. Mother Nature has other plans, however, and a chance snowstorm brings together two unlikely hearts, one human and one beast, yet both yearning for comfort, companionship, and that most elusive gift of all, hope. This lustrous jewel of a story, quietly told and perfectly complemented by soft, evocative paintings, reminds even the most cynical of readers that the heart indeed can recover and go on.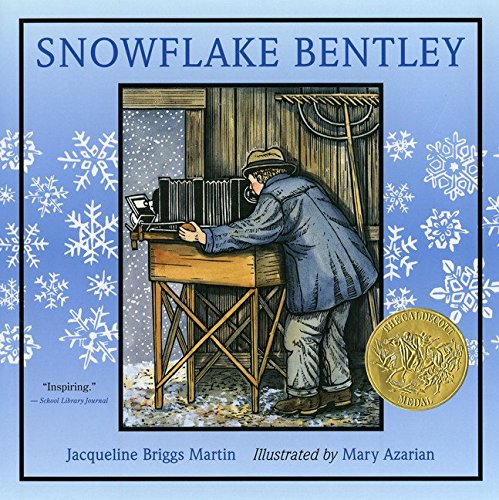 From the time he was a small boy in Vermont, Wilson Bentley saw snowflakes as small miracles. And he determined that one day his camera would capture for others the wonder of the tiny crystal. Bentley's enthusiasm for photographing snowflakes was often misunderstood in his time, but his patience and determination revealed two important truths: no two snowflakes are alike; and each one is startlingly beautiful. His story is gracefully told and brought to life in lovely woodcuts, giving children insight into a soul who had not only a scientist's vision and perseverance but a clear passion for the wonders of nature.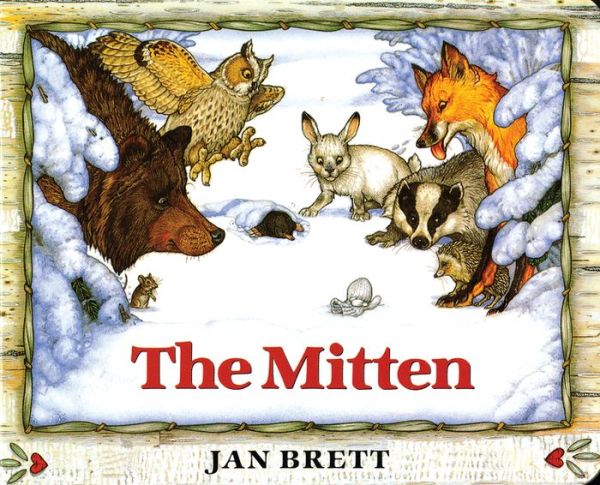 When Nicki drops his white mitten in the snow, he goes on without realizing that it is missing.
One by one, woodland animals find it and crawl in; first, a curious mole, then a rabbit, a badger and others, each one larger than the last. Finally, a big brown bear is followed in by a tiny brown mouse and what happens next makes for a wonderfully funny climax.
As the story of the animals in the mitten unfolds, the reader can see Nicki in the borders of each page, walking through the woods unaware of what is going on.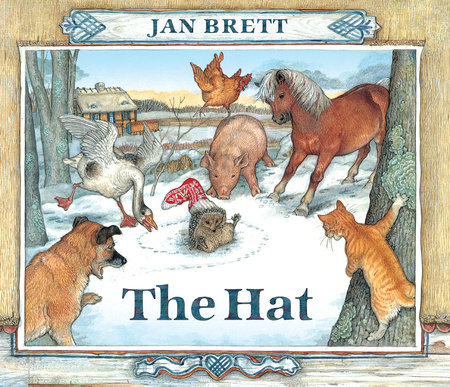 We love Jan Brett's books! I love all the hidden things in her illustrations.
When Lisa's woolen stocking flies off the clothesline, Hedgie finds it and pokes his nose in. He tries to pull it out, but the stocking gets stuck on his prickles — and the fun begins.
A mother hen comes by, then a noisy goose, a talkative barn cat, a playful farm dog, a mama pig and her piglets, and a pony. They all laugh at Hedgie, especially when he pretends he's wearing a new hat. But in the end, it is clever Hedgie who has the last laugh.
And where is Lisa when all of this is going on? She's in Jan Brett's signature borders, getting ready for winter, until she realizes her stocking is missing and she enters the story to look for it.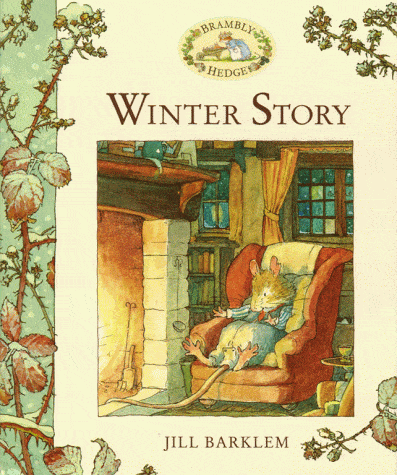 I love all the Brambly Hedge books!
Snow is falling and deep drifts cover the doors and windows of Brambly Hedge. The Toadflax children have never seen snow before and are so excited when they discover there is to be a Snow Ball. The little mice watch wide-eyed as all the preparations are made. At last everything is ready and the Ball can begin! The mice of Brambly Hedge have many adventures but they always have time for fun too. All through the year, they mark the seasons with feasts and festivities and, whether it be a little mouse's birthday, an eagerly awaited wedding or the first day of spring, the mice never miss an opportunity to meet and celebrate.